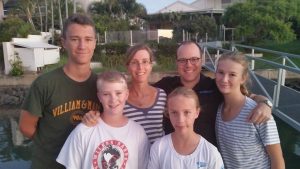 The Nolan Clan with Uncle Nicky
A friend from the USA says she's been regularly following the blog, but wondered why I hadn't posted since January. I couldn't believe her, but I checked, and correct she was; no DDU for almost 6 month! And yet, somehow, life carries on apace…how did all that time slip away…?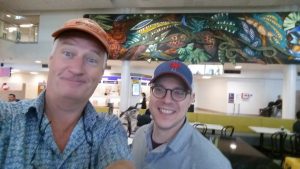 Brisbane Airport pickup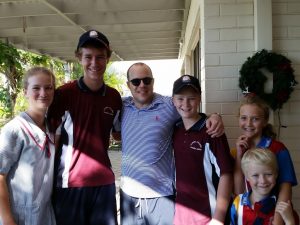 Kids lovin' their Uncle
Now in our fourth (!) year in Australia, we are all doing well, settled into the normal life rhythms….birth, school, work, death….all that stuff…(almost!)
I was recently asked to be ED Director, a real honor, and a big job. The ED at Redlands is approaching 60 K visits and has around 250 employees and staff. Everytime I try to leave this country, they make me a better offer…!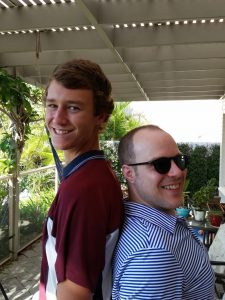 But times have changed!
Nicholas was between jobs and able to get away for 3 weeks of R&R down under. Late March- Mid April, late summer, early fall here….Perfect…We took him on a tour of all our favorite haunts…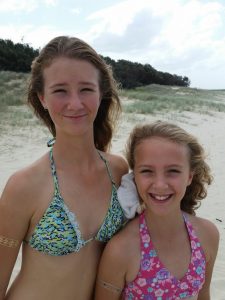 Beach Beauties, Claire and Cate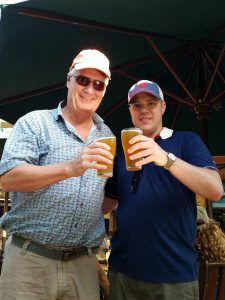 Bruns Pub love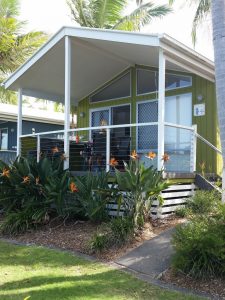 Cabin at Brunswick Heads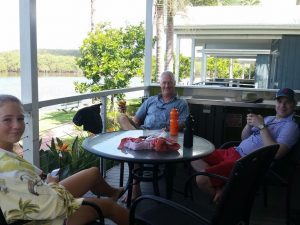 Aussie Chillin'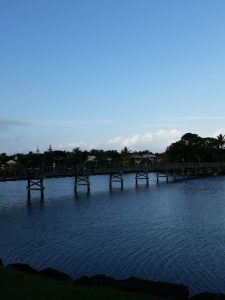 The old wooden footbridge to the beaches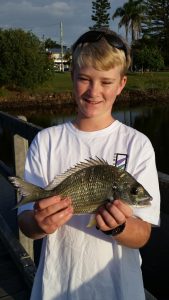 Aidan with a nice Bream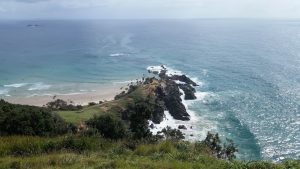 Byron Headland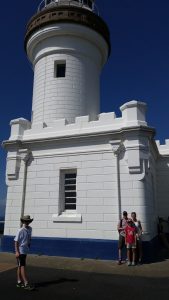 Iconic Lighthouse, Byron Head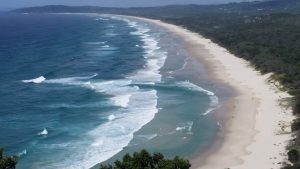 Tallow Beach, Byron Bay NSW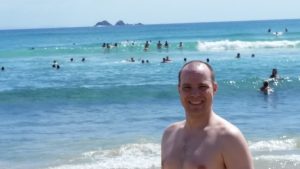 Sweet southern sun, watch that burn…!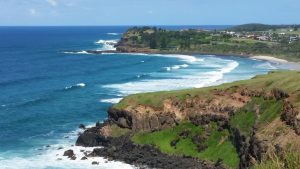 Lennox Heads
Me and Cate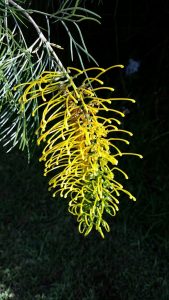 Banksia Bloom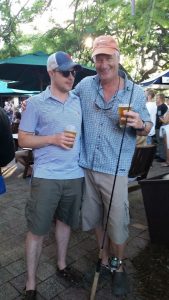 Fishin' was just the alibi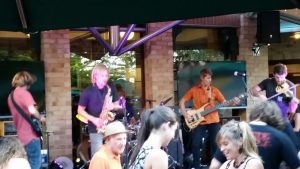 Bruns Pub groovin'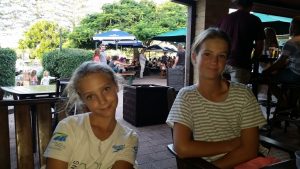 My daughties…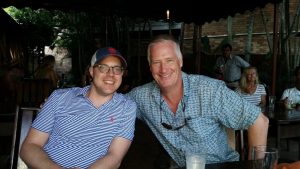 Brothers reunion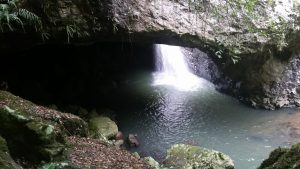 Natural Bridge hike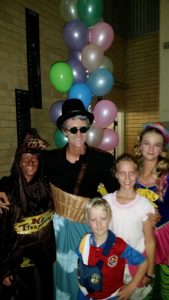 Cast after party
Luckily, Nicholas was here during the kids school play, "The Wizard of Oz". They worked really hard at it, and it came off wonderfully. Featuring Luke Nolan as the hippest Wizard ever, Claire as a munchkin and Aidan as an angry apple tree…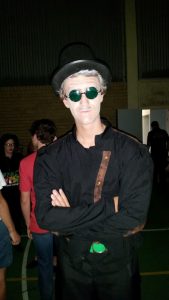 The MAN!!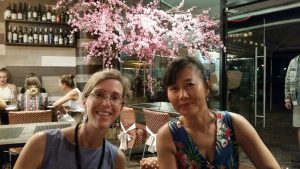 Sushi with the neighbors, Stephanie and Jean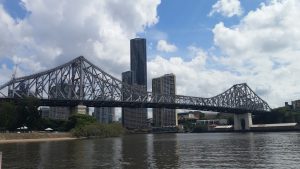 Story Bridge, a Brisbane landmark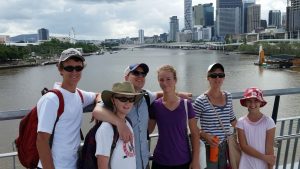 Brisbane River
uhhmm… that ain't right…
Another great coincidence was that Luke and Claire were getting one of their open-ocean dives done. So, we all headed across Moreton Bay to the wrecks at Tangalooma, a fantastic artificial reef for diving and snorkeling.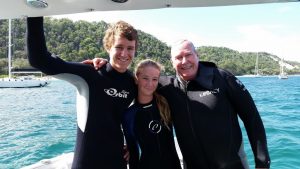 Luke and Claire with Harvie the Divemaster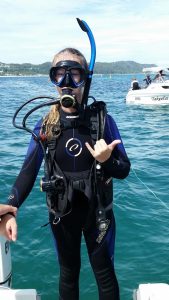 Claire ready to go
The kids have done really well with the diving, which can be challenging off the Australian coast…"So proud…" 🙂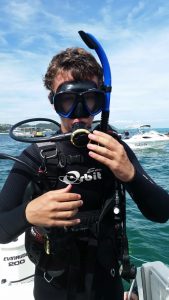 Luke all set to dive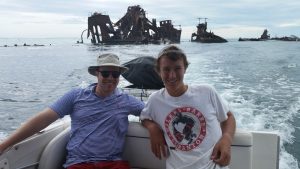 Leaving the wrecks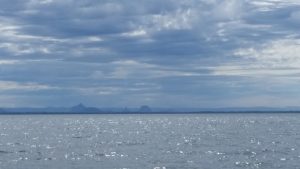 Glasshouse Mountains from Moreton Bay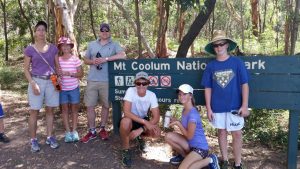 Day hike on Mount Coolum, near Noosa
Next up was a last minute ED conference at the resort town of Noosa, on the Sunshine coast. Amazing how it all came together, including accommodations for eight!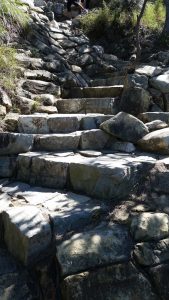 Stairmaster time…!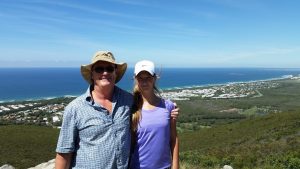 Claire beat me to the summit…just barely..!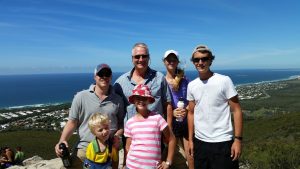 Team Photo, Mount Coolum, Sunshine Coast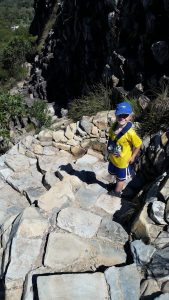 Looking good Owen!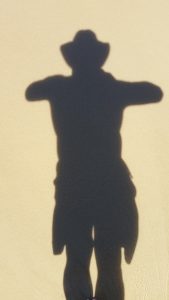 Marcoola Beach phantom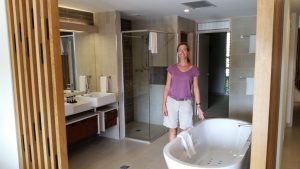 Nice digs for Stephanie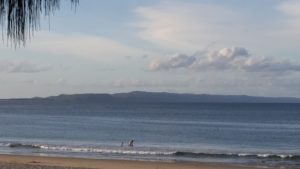 Big Sandy N.P. wild coastline north of Noosa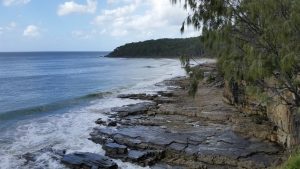 Sublime Noosa Head N.P.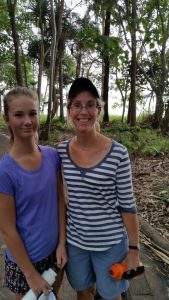 Besties…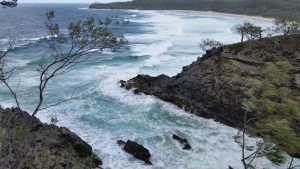 Hell's Gate, Noosa NP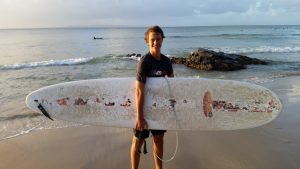 My wonderful eldest son, Luke
Noosa River and villages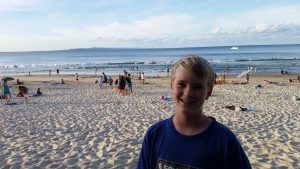 Aidan at Noosa main beach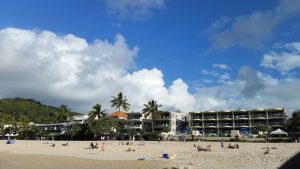 Noosa Main Beach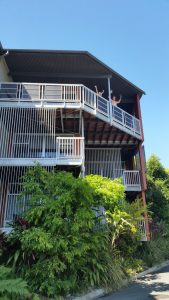 Outrigger Resort, Noosa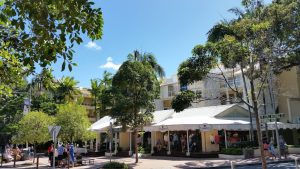 Hastings Street, Noosa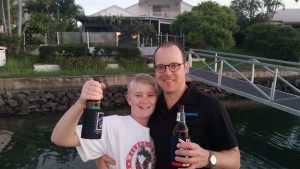 ID please, Aidan…
Finally, time was getting short and it was back to Raby Bay, Cleveland for a few preliminary good-bye celebrations. So great to get a visitor from home…:-)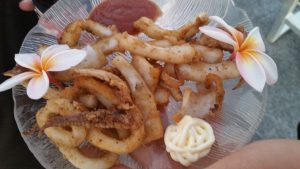 Luke's amazing wild-caught and self-prepared calamari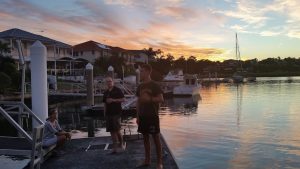 Sunset cocktails on the pontoon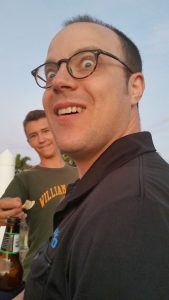 Aussie beer…yes…!!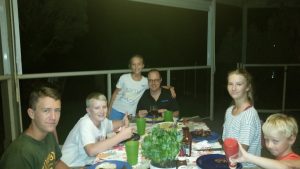 The last supper…for now…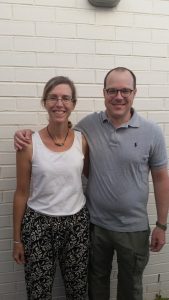 Siblings 4 eva
Finally, and sadly, lift-off morning…and a farewell, not goodbye, to Uncle Nicky….We hope you had a wonderful Aussie adventure with the Nolans! We loved hosting you and welcome any family or friends from the States to swing through if their travels take them through the Brisbane area…Love from us all, still, in Australia.
And, this entry makes me realize how remiss and tardy I've been here at DDU…I still can't believe it's been 6 months…We are doing stuff, honestly…maybe I'll do a random catch-up entry asap…At least before another 6 months goes by I certainly hope…!
Anyway, my love to all, near and far-flung, from DDU, still manning his post here in Brisbane, Australia. Someone's gotta do it I suppose….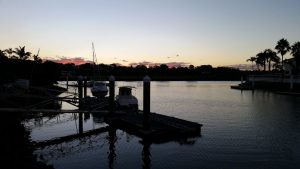 Morning from the dock, Raby Bay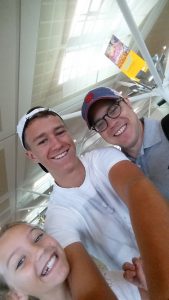 Airport selfie…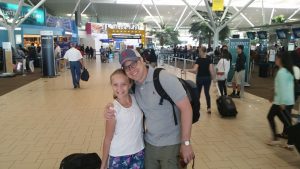 And one last, best, Cate hug…..