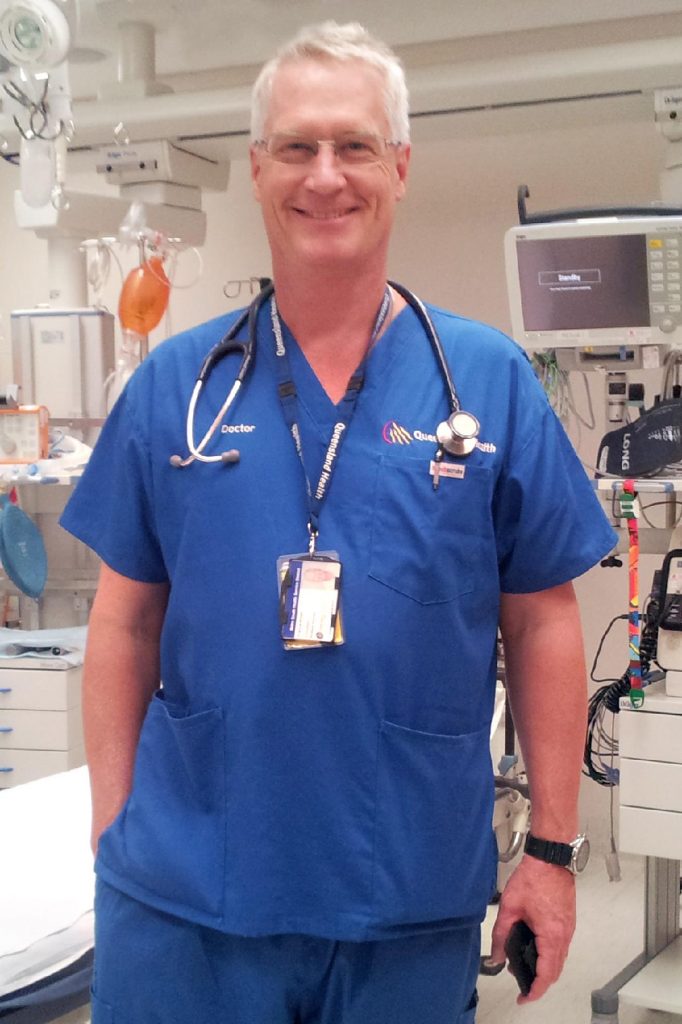 The Medicine section of DDU relates my experiences and observations while working as a front-line emergency doc in the Australian public-healthcare system for over six years. With the last 1 1/2 years as a full time fly-in locums EM doc. In all, I worked in ten different ED's, in four different Aussie state systems, so I've seen a lot, maybe more than most of my Aussie colleagues!
I've also held ED directorships in both AU and USA and numerous medical staff committee roles in the USA, including a stint as medical staff president at a local community hospital.
At this point in my career, I'm most interested in using these experiences to help inform the current debate in the USA around re-designing our public-healhcare system, from a clinical perspective. My intent is to inform readers; giving them the good, the bad and the dysfunctional in both systems. One thing I've learned is that there's no perfect healthcare system! It's really a matter of balancing patient needs and community expectations with available resources and realistic cost: benefit considerations. While I have my own opinions for moving us forward in the USA, my main goal is to inform and present options as I've experienced them, first-hand. Good intentions don't necessarily translate into good outcomes…
As I delve more deeply into the policy side of medicine, I anticipate that I'll be updating this section fairly regularly. Please return occasionally, and kindly leave a message as to how I'm doing. This is all a new venture for me!
For starters, attached below is the main Healthcare chapter from my upcoming "Doc Down Under" book for FREE! While healthcare delivery is a core theme of DDU, it's by no means the sole purpose of the book. I'd like to share the ideas I've sketched out with as wide an audience as possible. So please feel free to copy it and share it around. If you find something of value or interest in here, perhaps you'll be moved to purchase the book once it's published in Fall 2019.