Here you'll find upcoming events related to the book launch of "Doc Down Under" in Fall 2019, as well as live music events by singer/ songwriter o.g.nolan, playing with or without Soul Orchard, his groovy, acousto-electic folk-rock combo. We play mostly original material, with occasional covers in the CSNY/ Jack Johnson style. Mellow and unobtrusive to full-on danceable grooves, depending on the venue, hour and occasion; we are very flexible and happy to work with venue managers and event planners to customize their perfect occasion.
To discuss scheduling a DDU book event, please email doc@docdownunder.com.
For live music events, please contact og@ognolanmusic.com.
Thanks for your interest!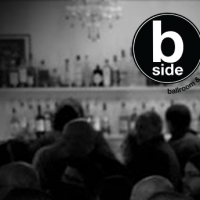 Saturday April 27, 2019. 1800. Gary Johnson Scholarship Benefit Concert B-Side, Oneonta, New York