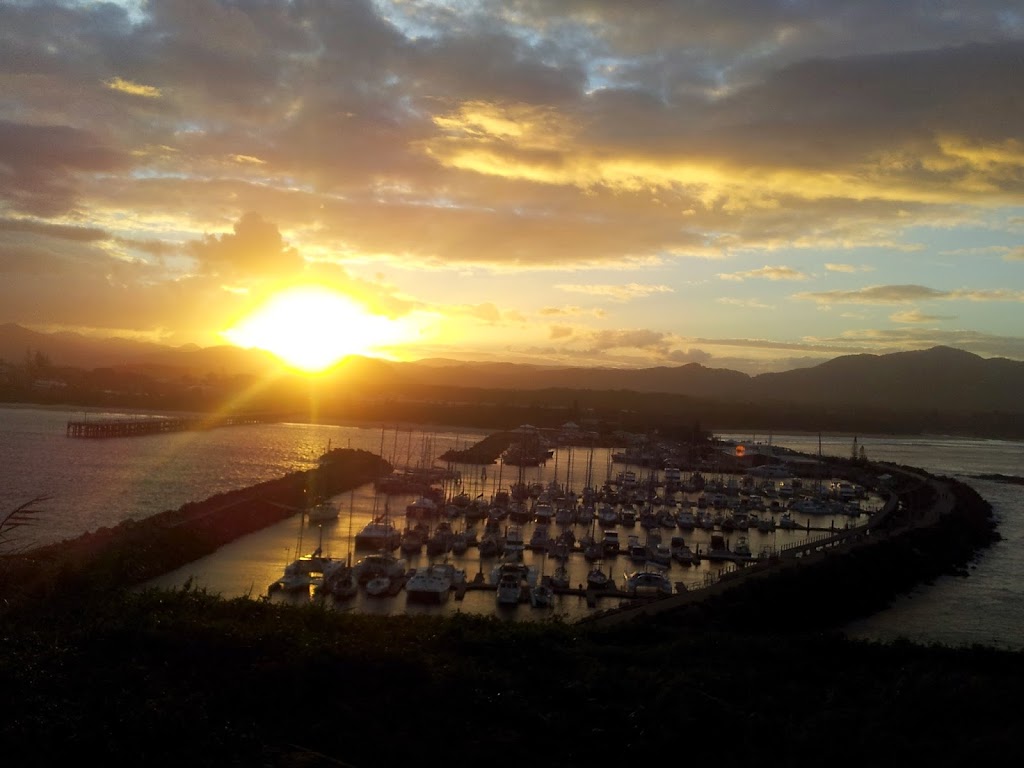 Coff's Harbor from Muttonbird Island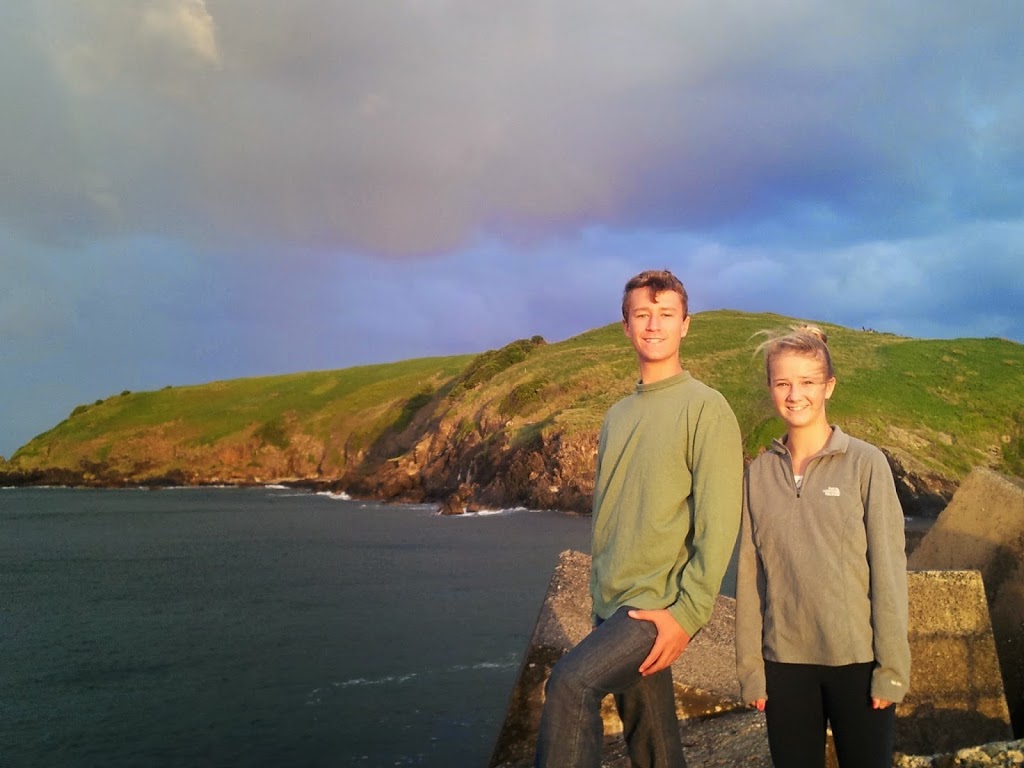 Luke and Claire on Muttonbird Island
I got a recent offer to work as a Locums in the ED at Coff's Harbor, a 5 hours drive down the coast from Brisbane in northern New South Wales. As it was school break, the hospital was kind to provide me with a three bedroom apartment right on the beach. So, we were traveling with seven. Stephanie and the kids had a blast while I spent some time in the ED.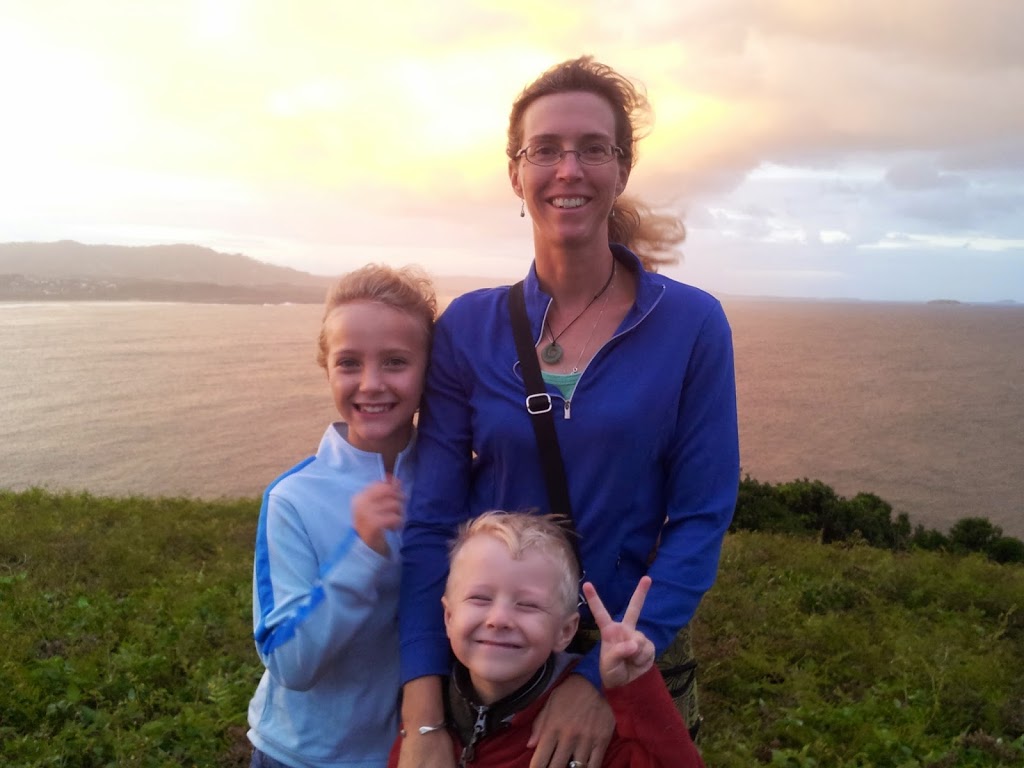 Stephanie, Cate and Owen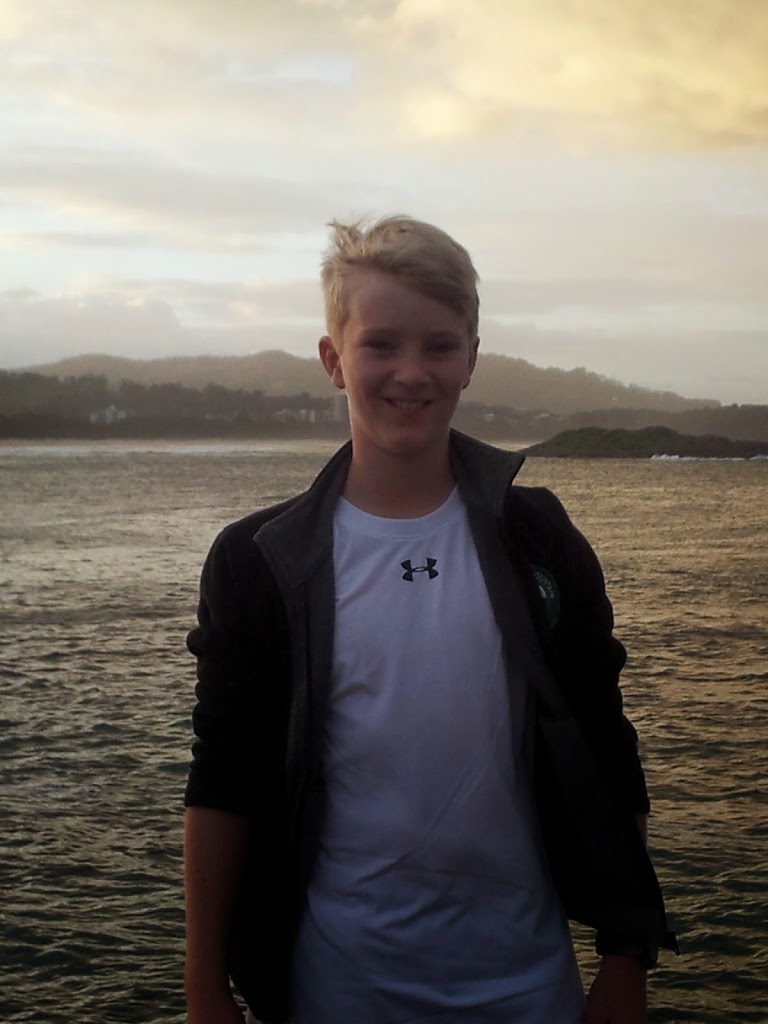 Aidan, the Big A…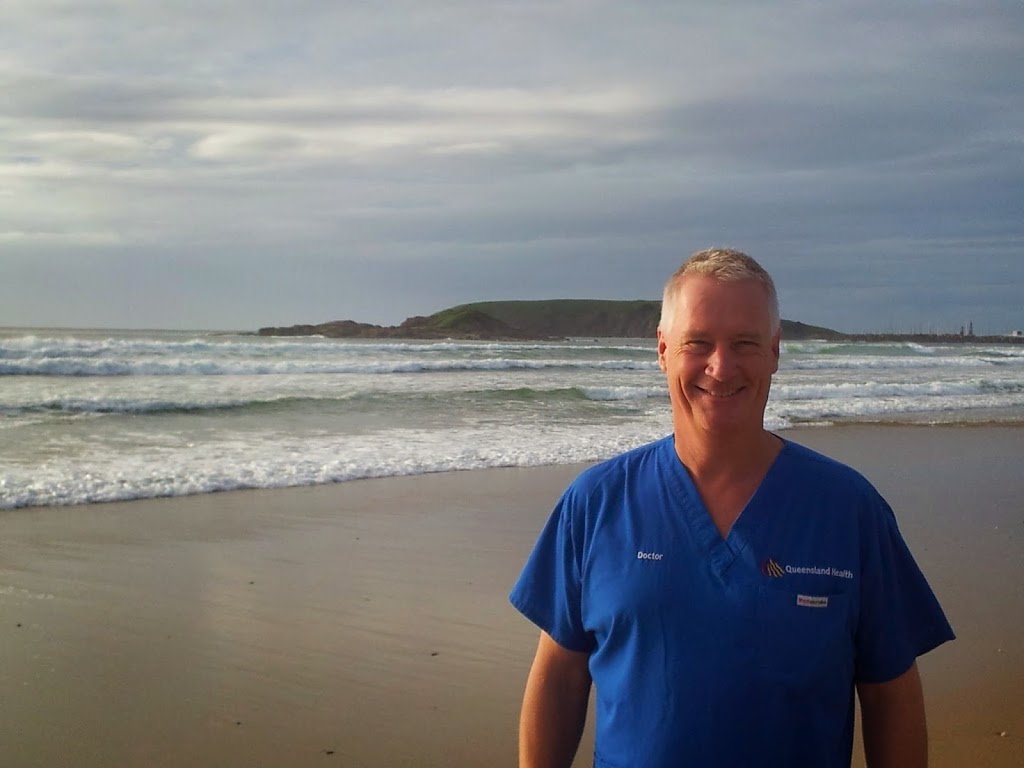 Morning beach walk before my first shift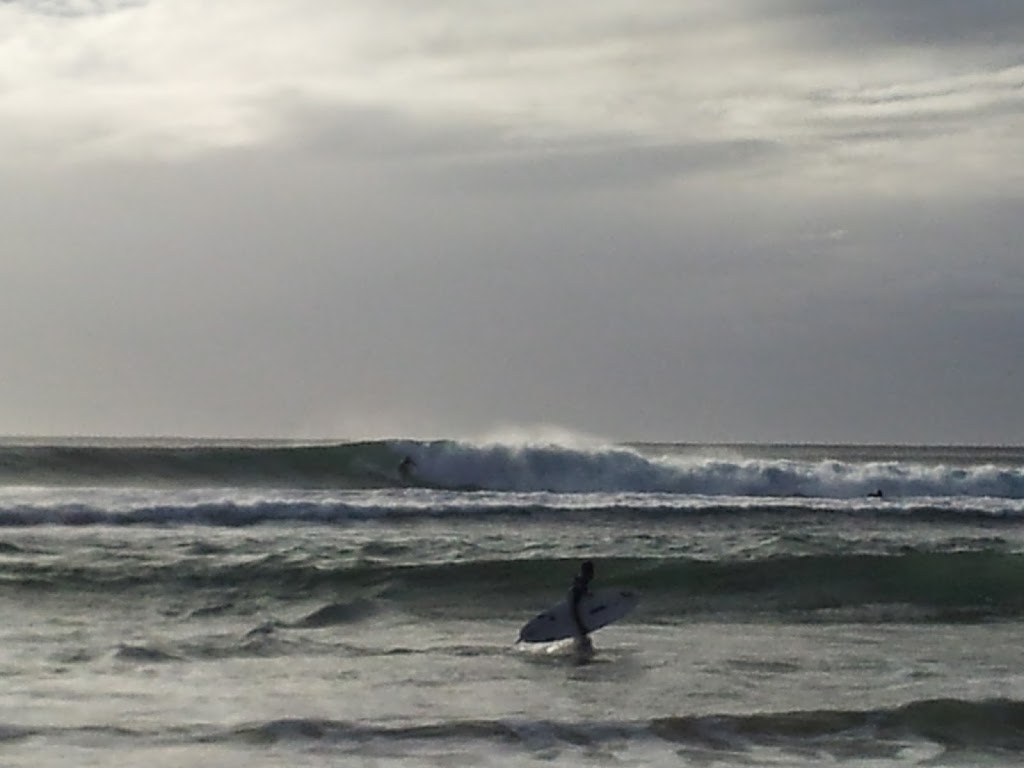 Sunrise surfers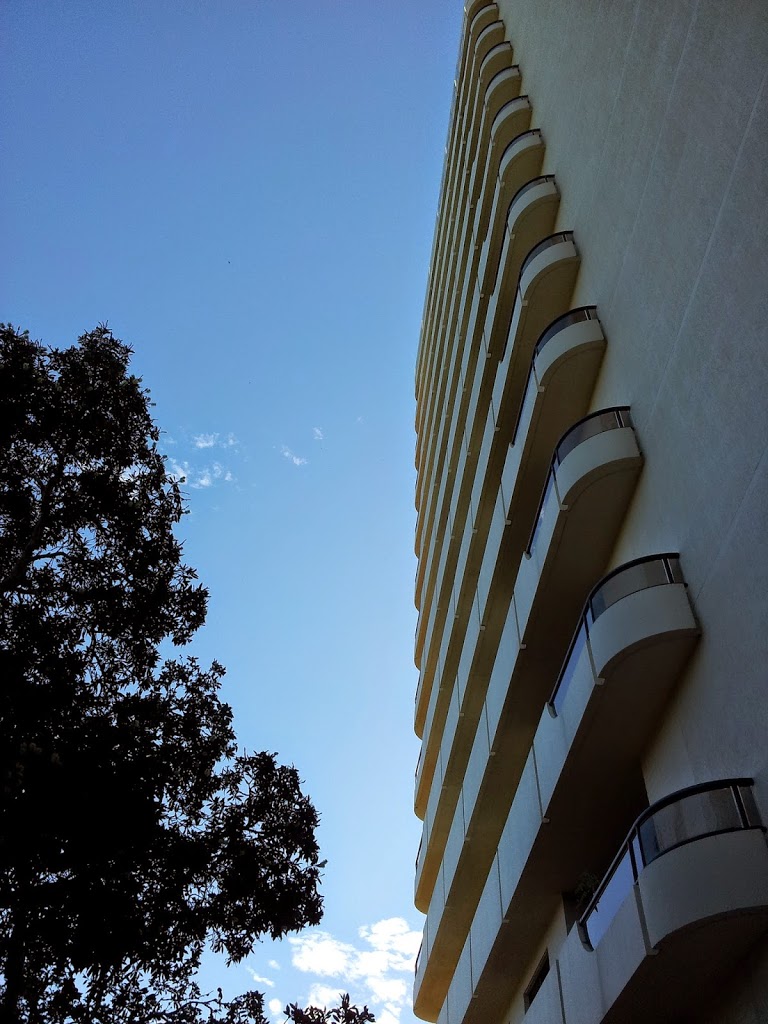 Pacific Towers holiday apartments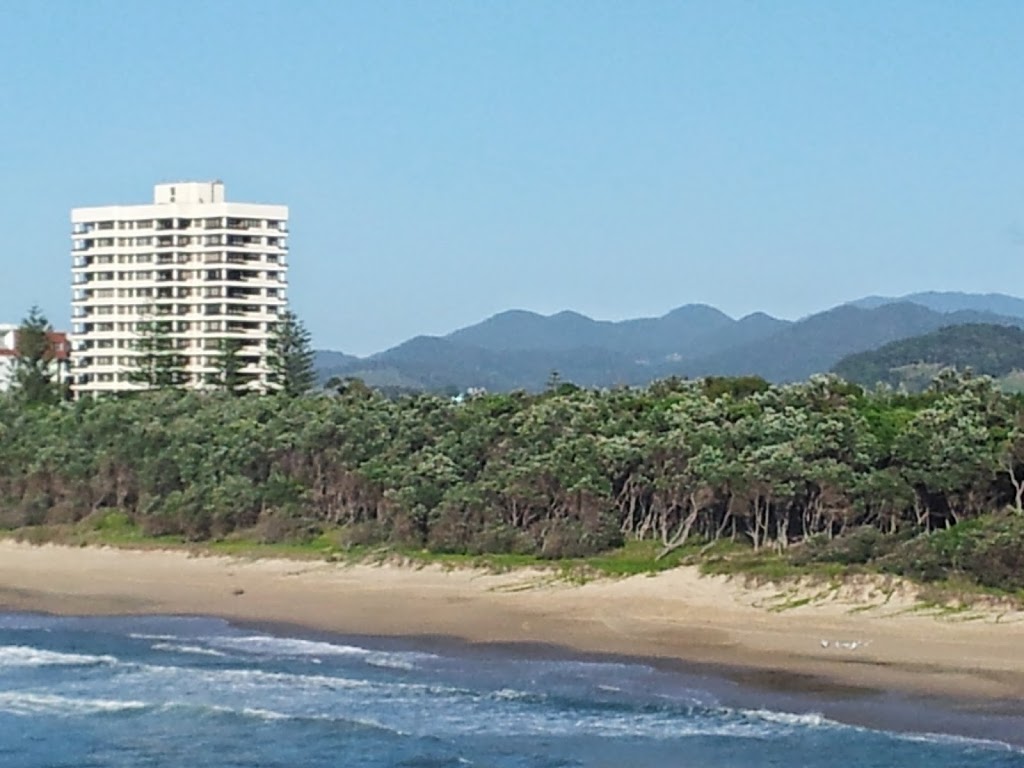 Pacific Towers, our crash pad for the week
The coastline in northern NSW is very undeveloped and beautiful. Lots of space and surf breaks. At Coff's, there are large rocky fingers that stretch seaward with open grassy tops. Strangely, it feels like Ireland to me. The coastal mountain ranges are in close proximity to the sea at Coff's Harbor, making it a well-established holiday center for adventure and eco-tourists, as well as divers, surfers, boating and fishing enthusiasts. The area is also capable of producing an amazing array of fresh fruits and vegetables, as well as seafood, beef and lamb; making it a foodie heaven for the growing hoards of localvores, including me!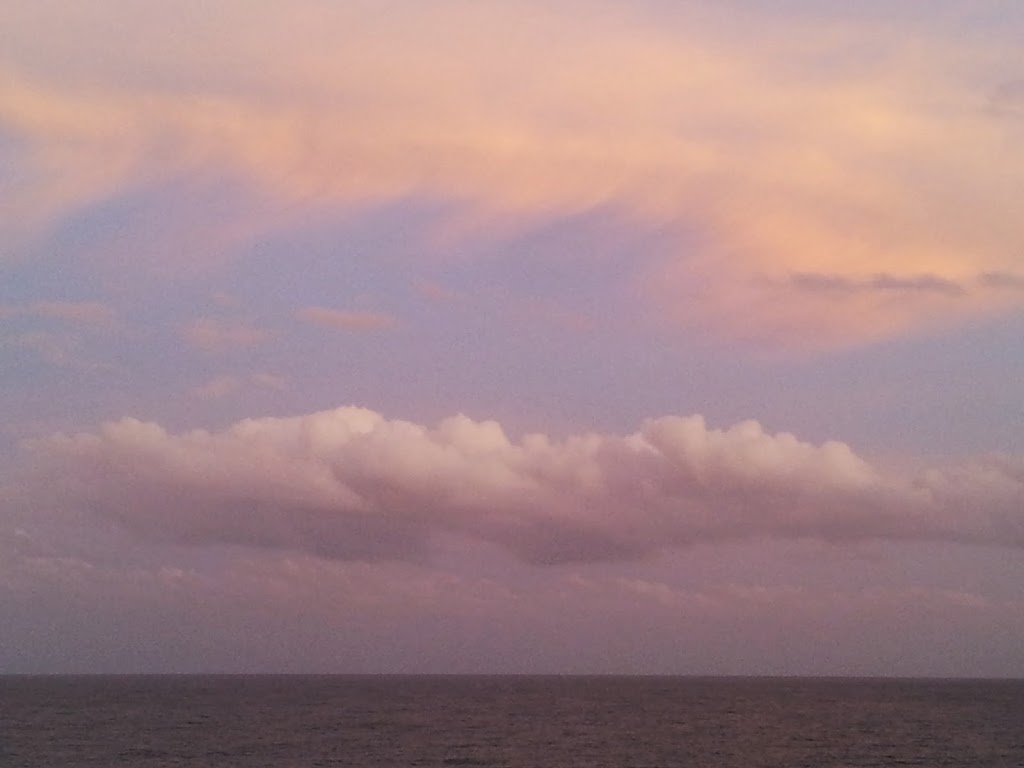 A minimalist, painterly sunset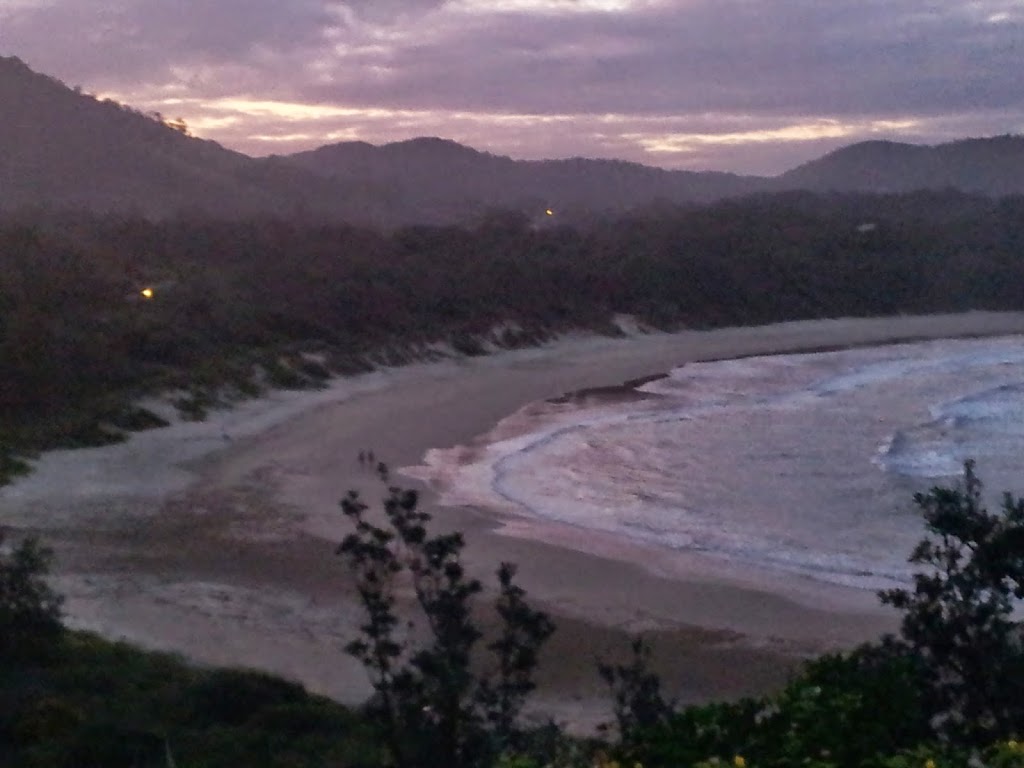 Sublime Digger's Beach twilight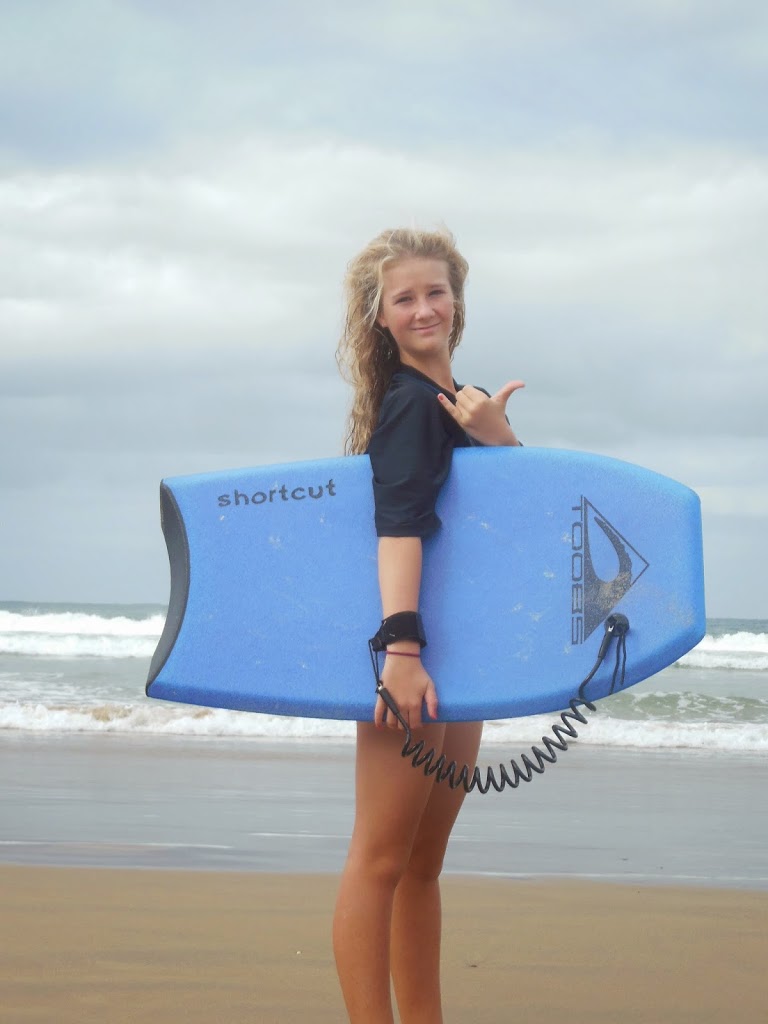 The grow so fast! Claire, a beach beauty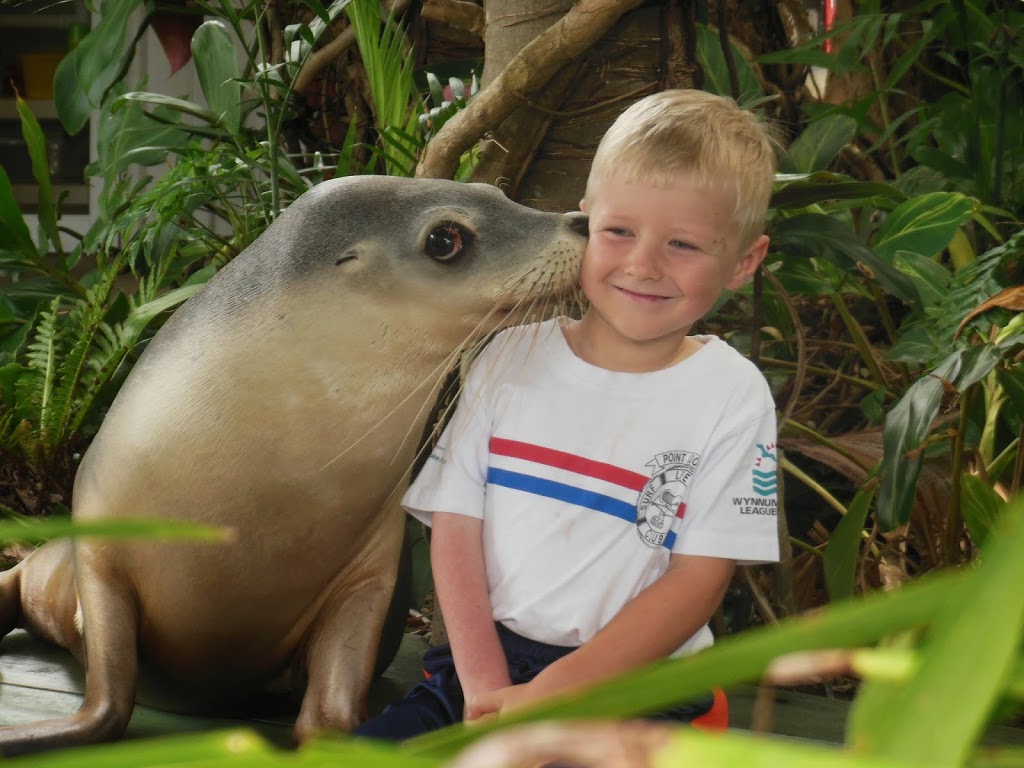 Best buddies!!
Stephanie and the kids saw some of the local landmarks, including getting kissed by friendly seals and dolphins at Dolphin Marine Magic. Highly recommended by all the kids!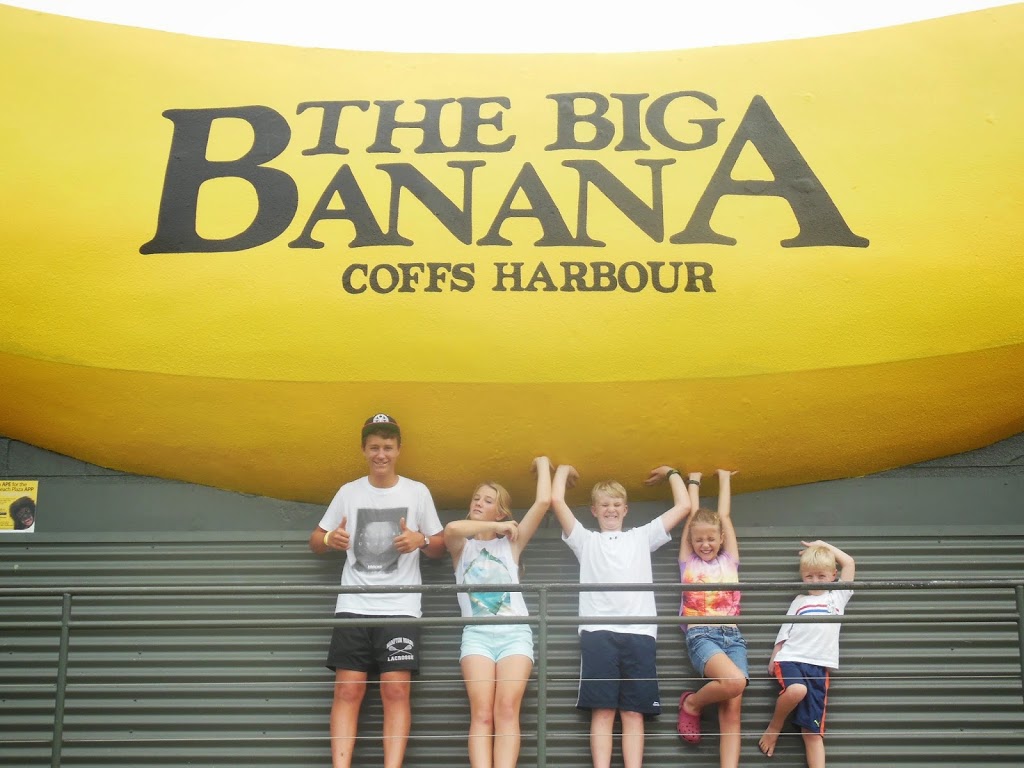 Holding up the famous Big Banana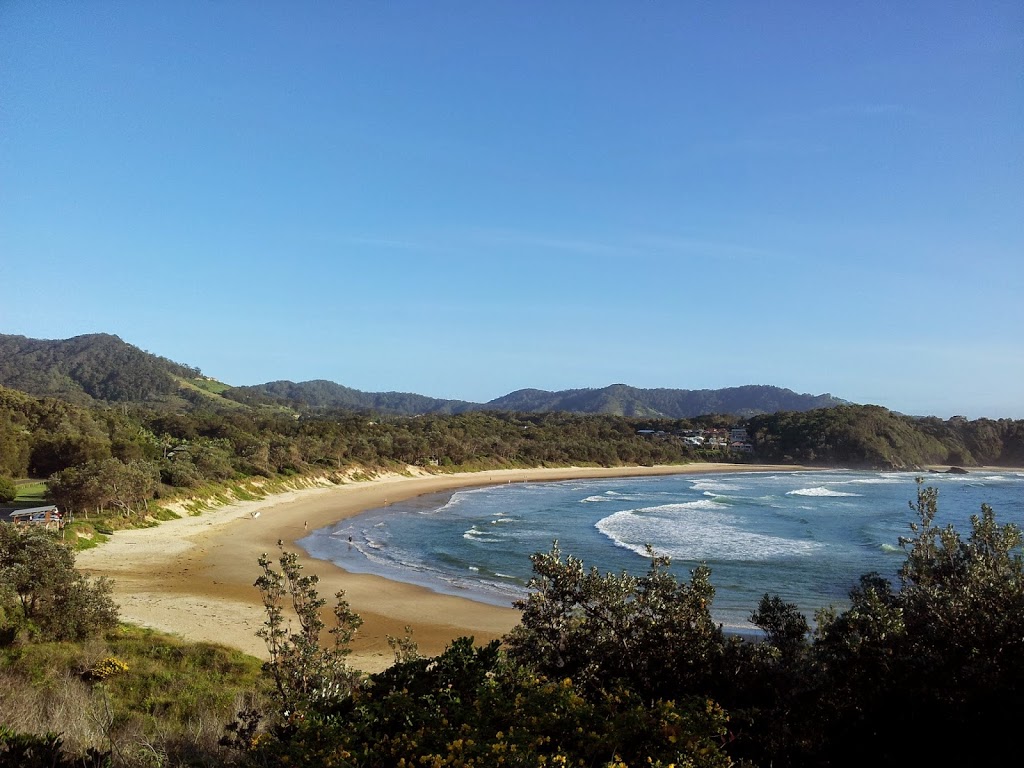 Digger's Beach morning. Feels like the west coast of Costa Rica…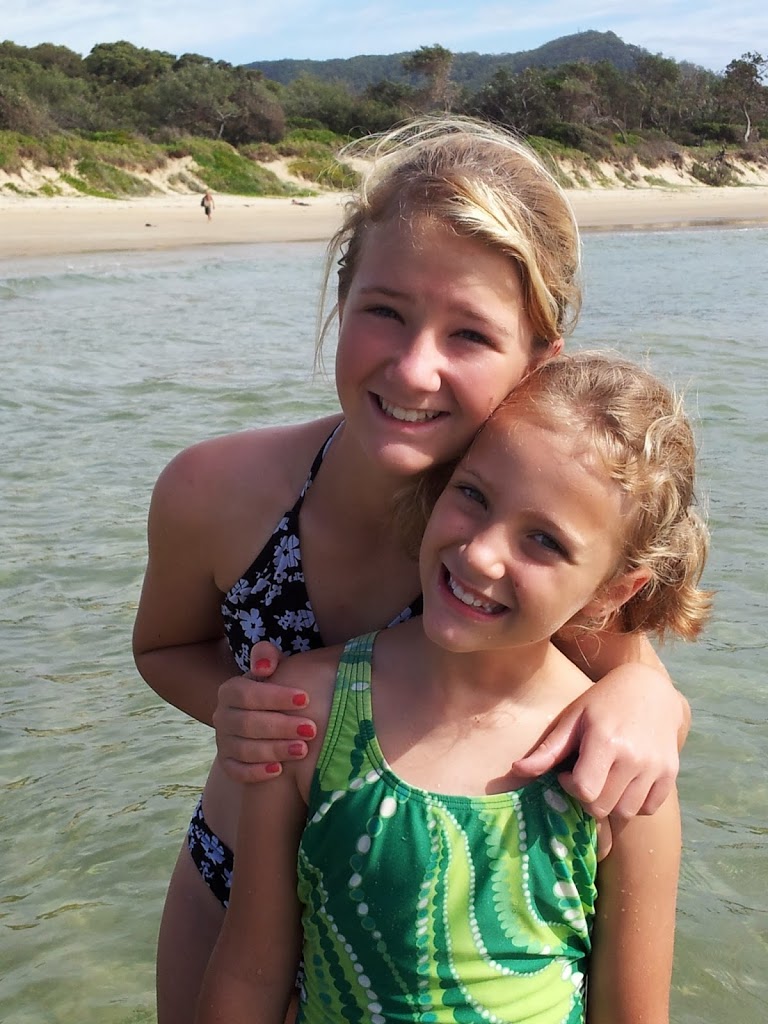 Best buds…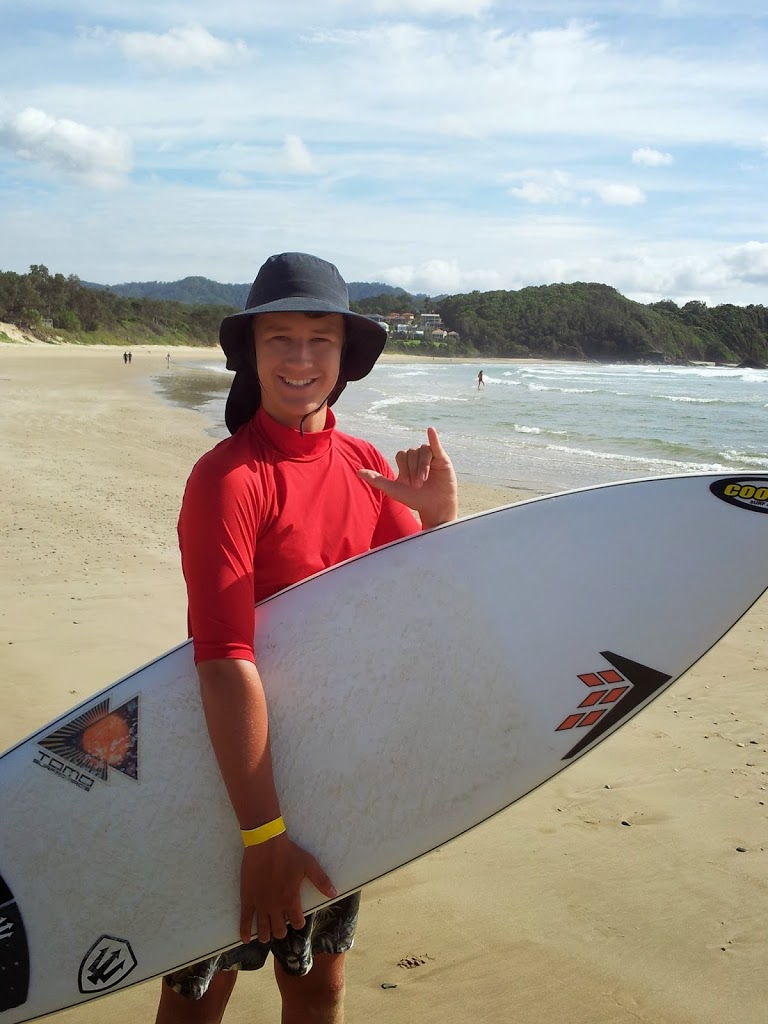 Luke, a dedicated and improving surfer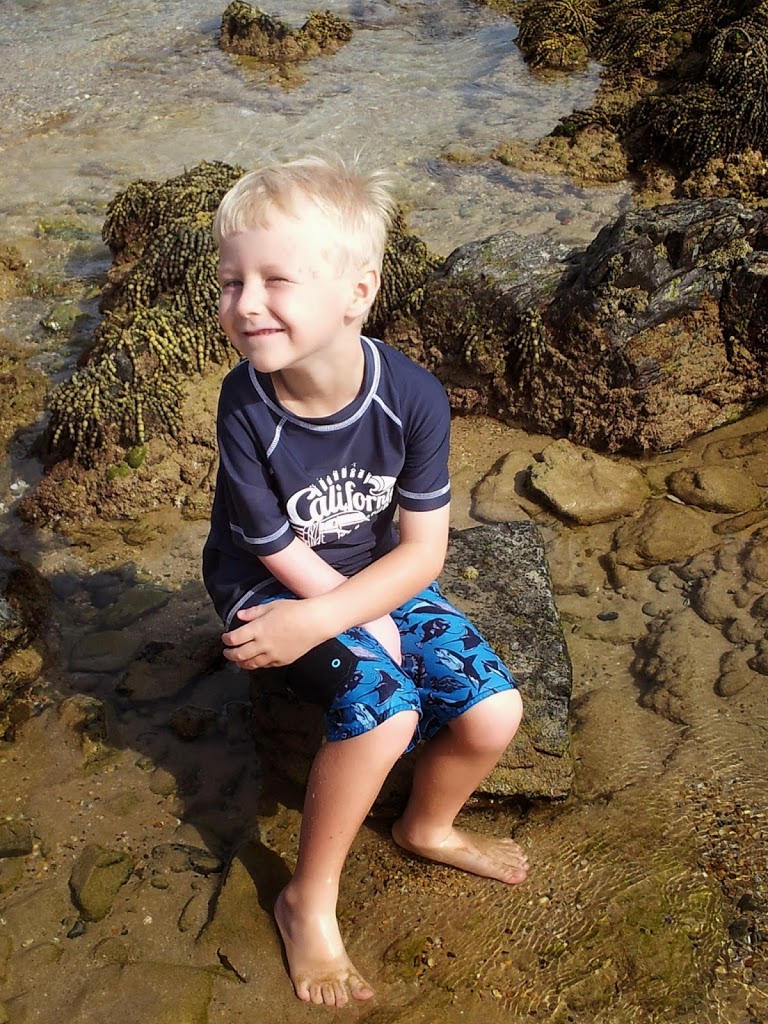 Child of the Sea
Coff's ED…How I spent my week..Reality intrudes!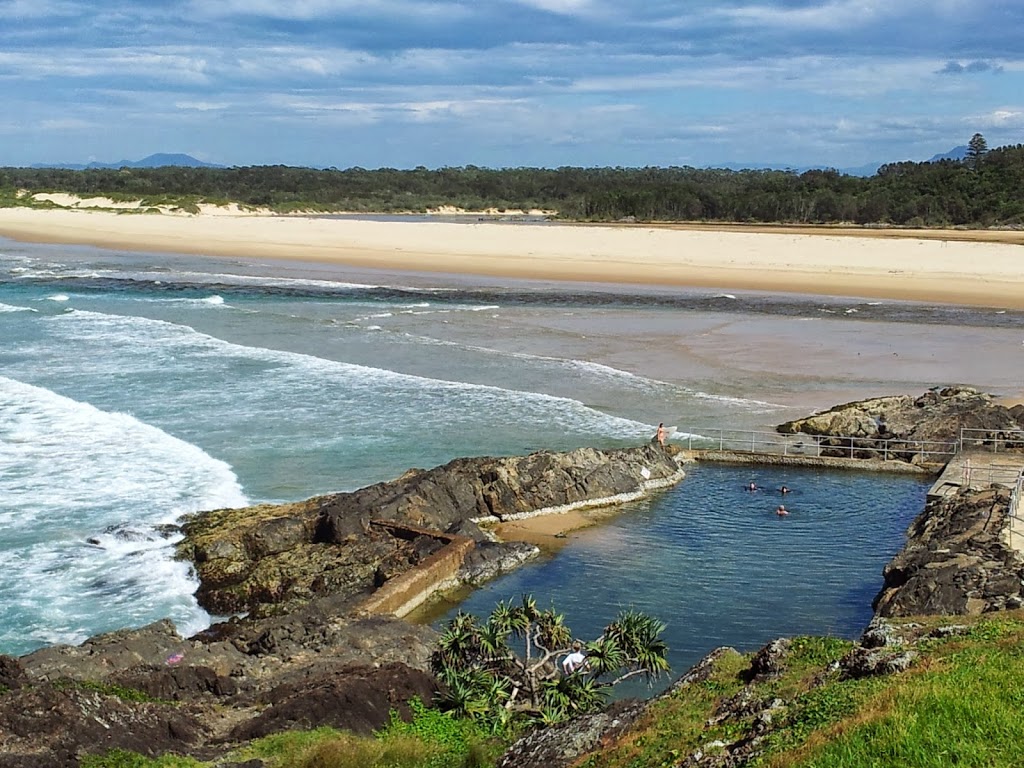 Natural saltwater pool, Sawtell, NSW. Refreshed on each tide…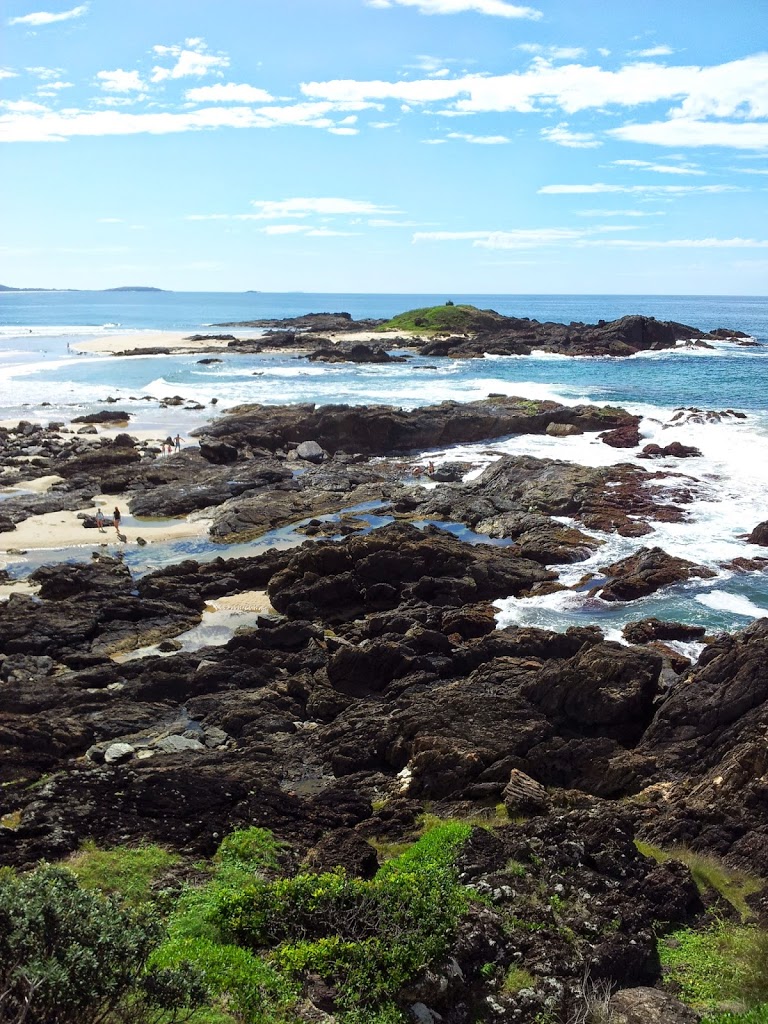 Sawtell Seascapes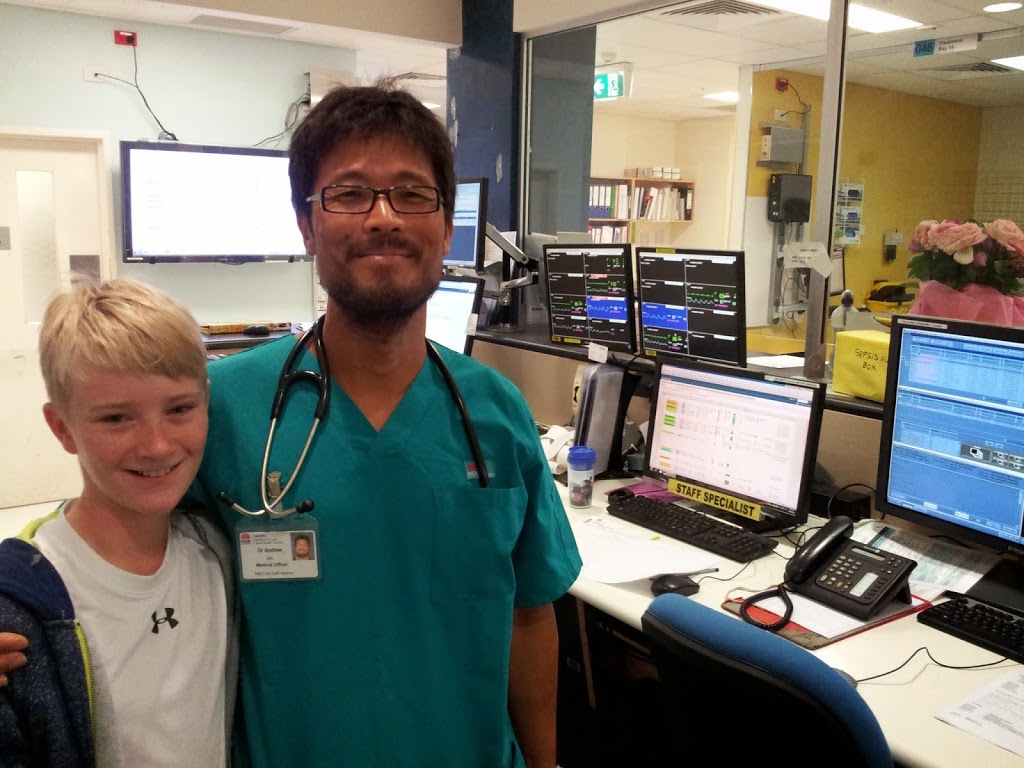 Introducing Aidan to the ED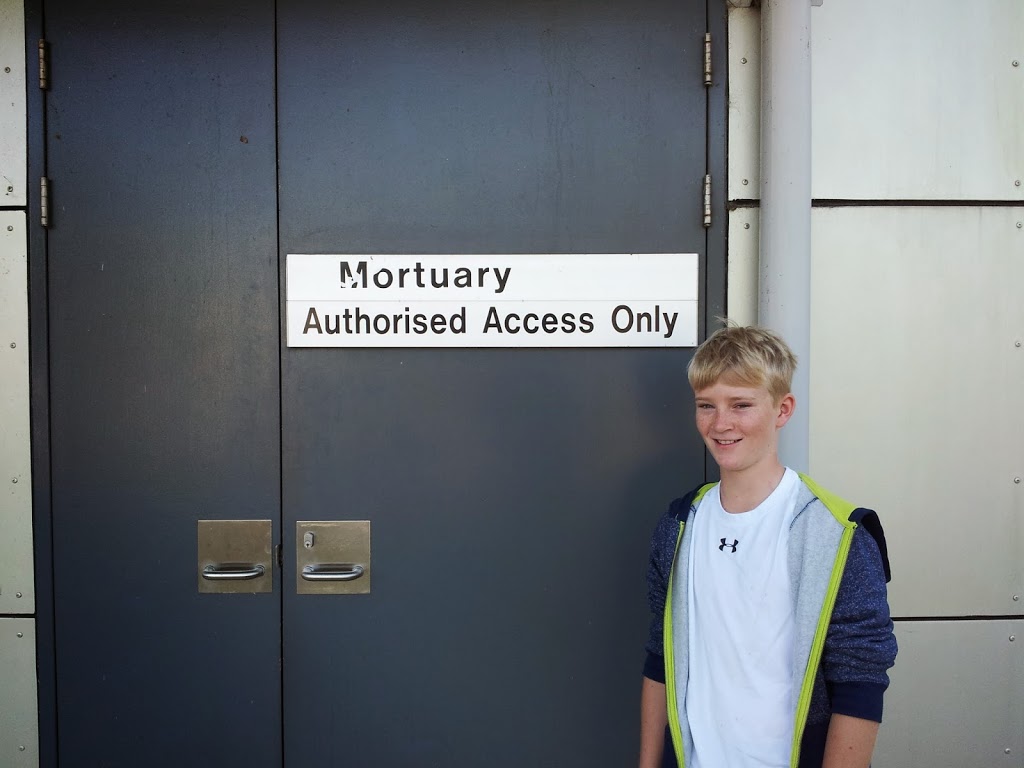 But, it's not all a vacation….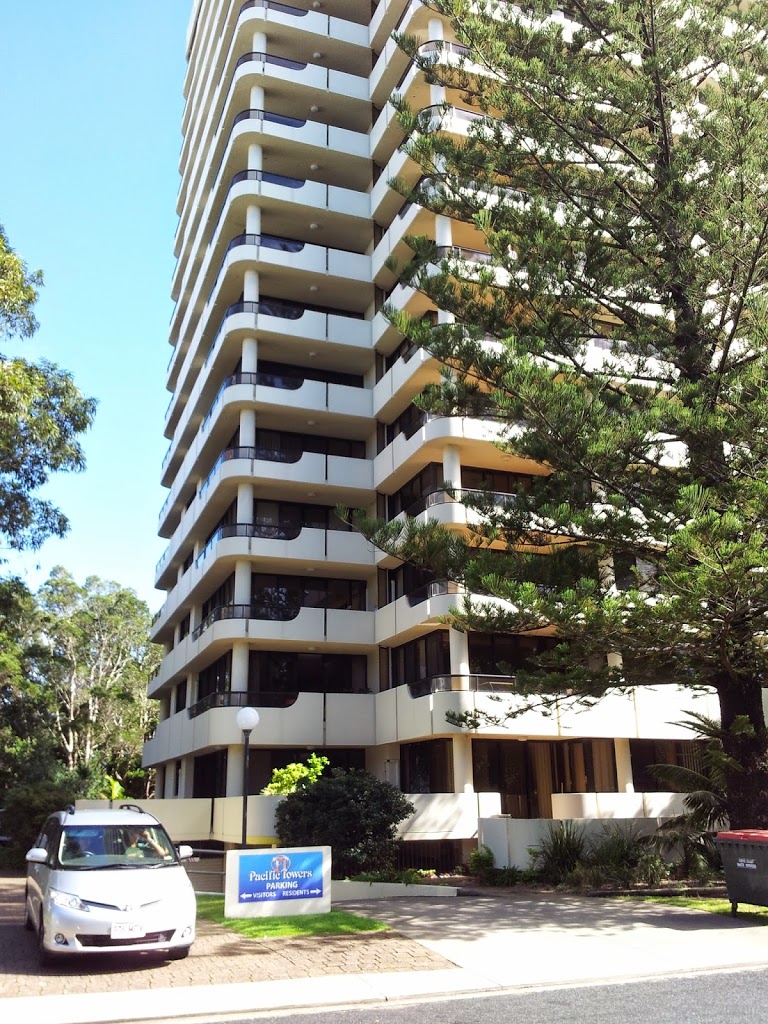 Leaving Pacific Towers
Soon enough my ED shifts passed (uneventfully) and it was time to move on. We decided to do a large loop back to Brisbane, first heading west into the rain-forested mountains above Bellingen; up the famous Waterfall Way. We had a few nights booked in a vacation home on a mountaintop above Dorrigo. This is a lush, rolling landscape of ranches, dairies and 11 national parks.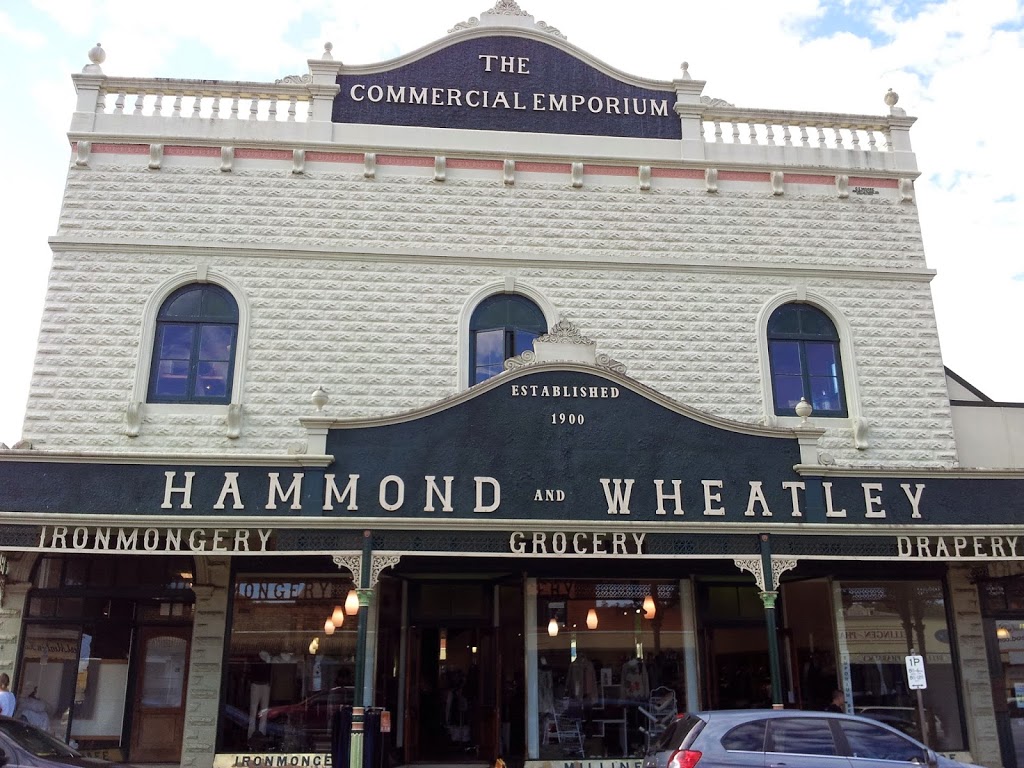 Bellingen heritage building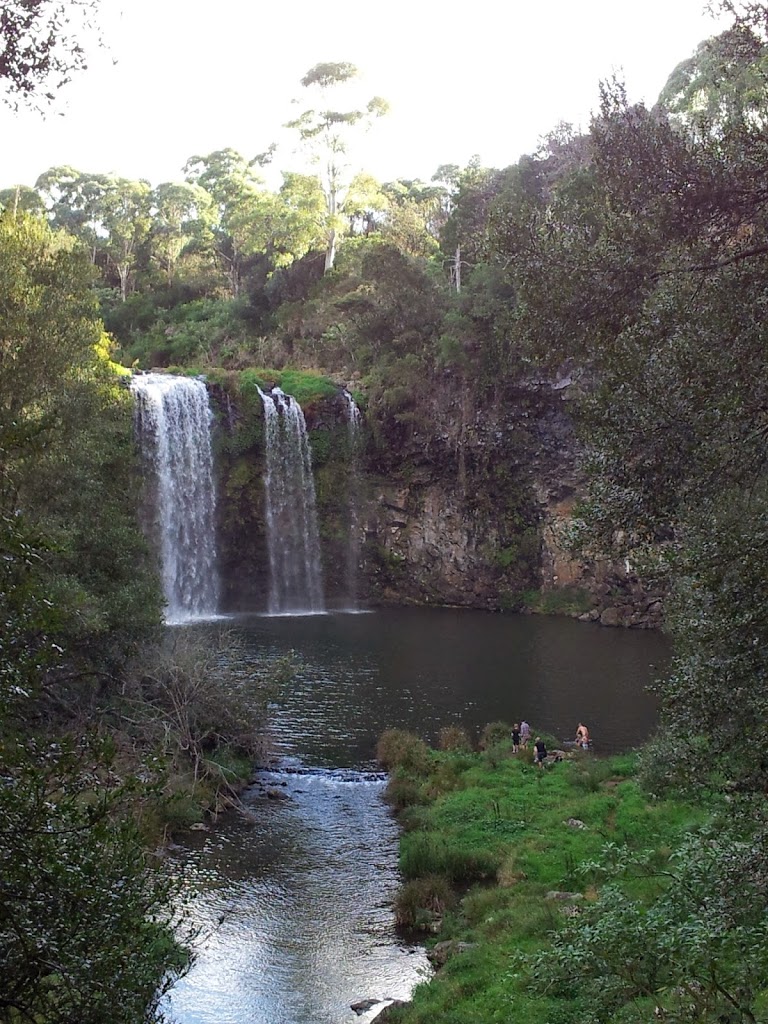 Dangar Falls, Dorrigo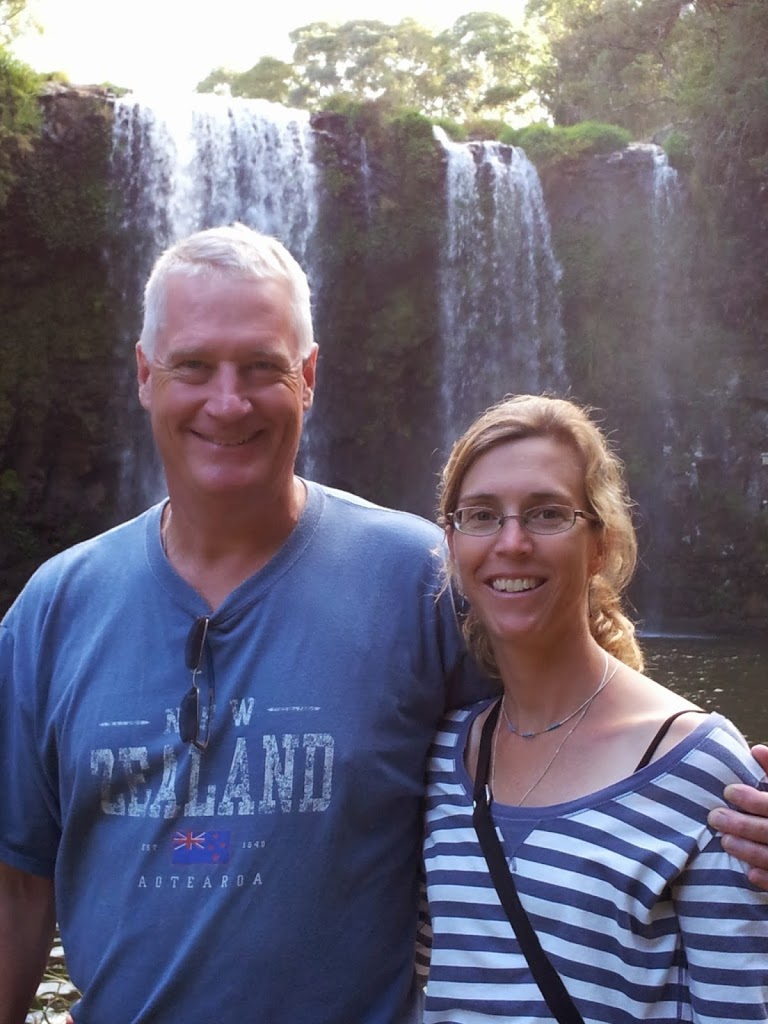 Stephanie, my life partner and true love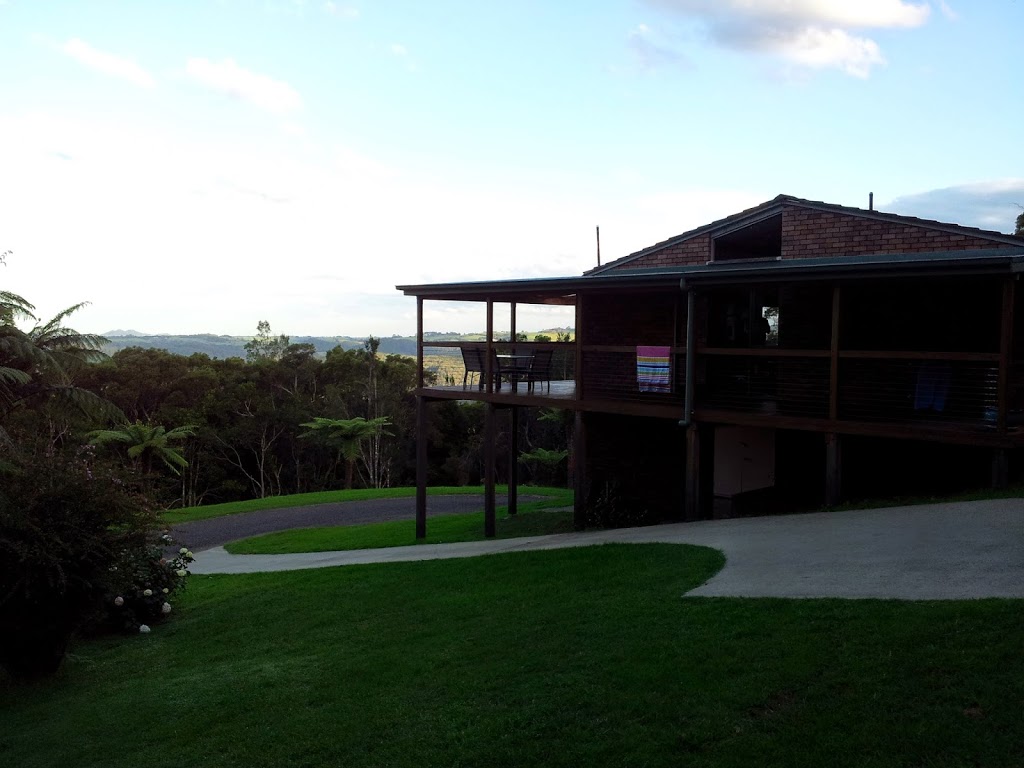 Home for a few nights, 3000 ft above Coff's Harbor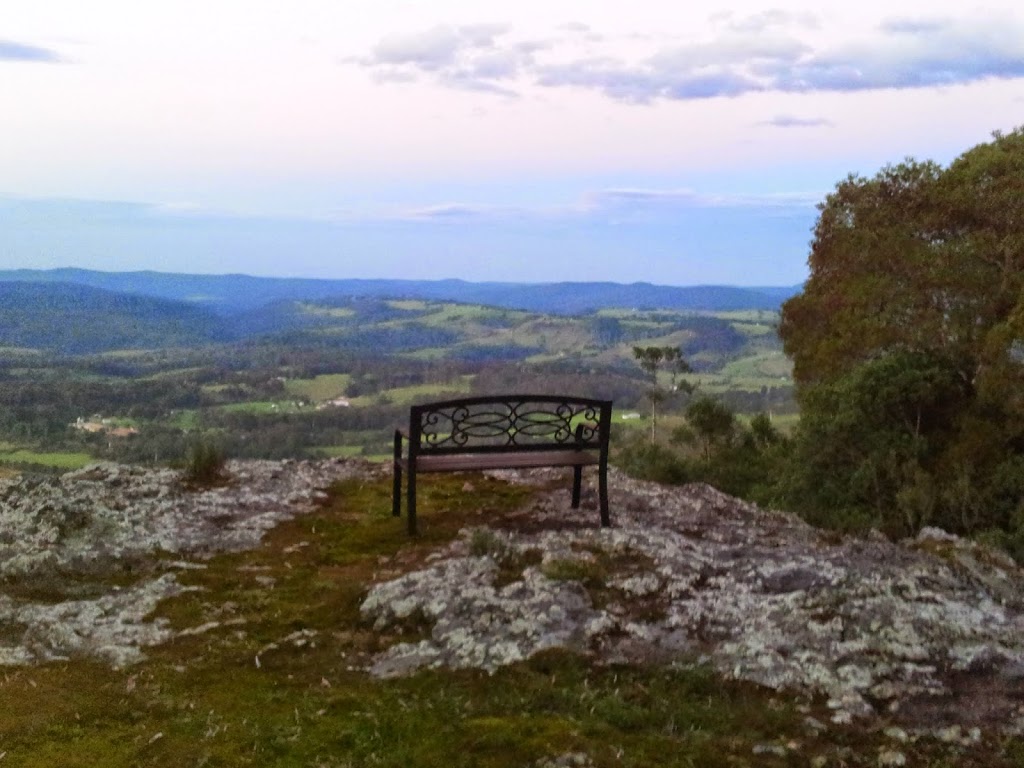 Contemplation…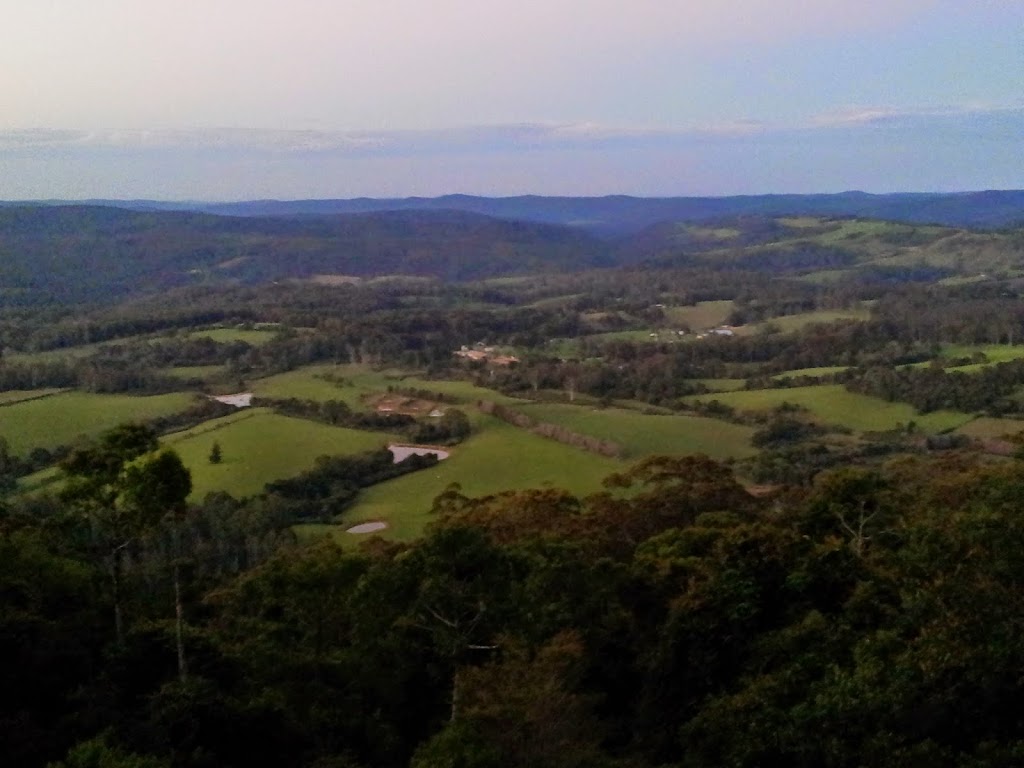 Dorrigo landscape
Getting cheeky with fresh limes…!
My excellent young men, Aidan and Luke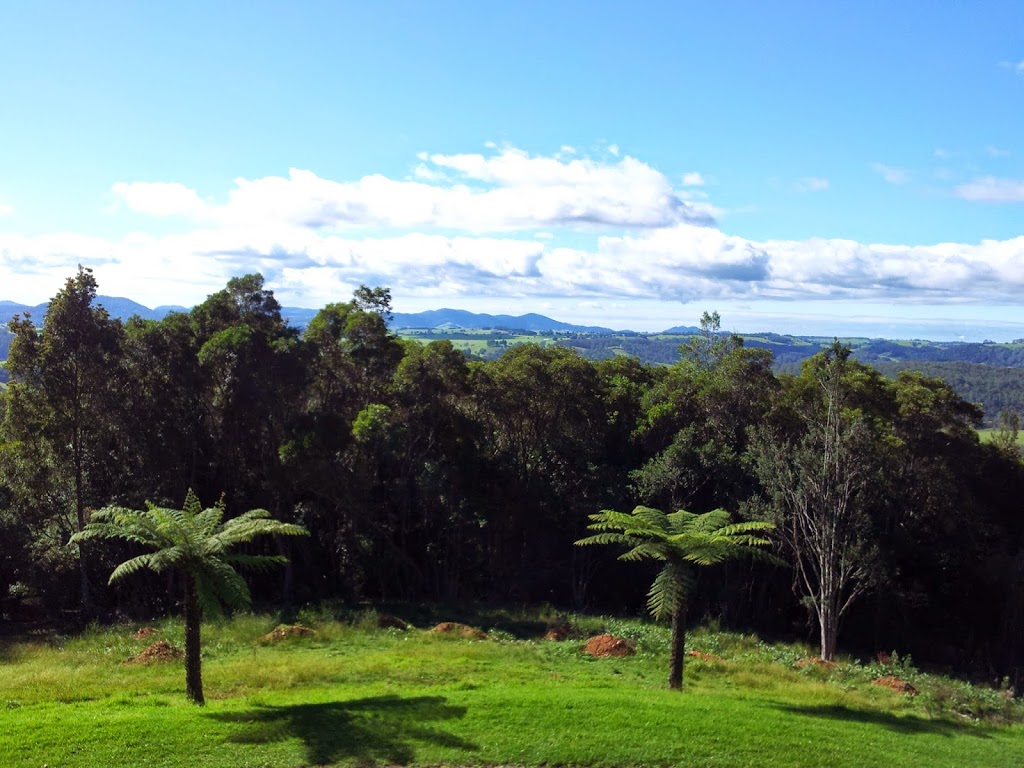 Front porch view
We spent a few days hiking in the amazing sub-tropical rainforests of Dorrigo NP. Well marked trails lead down into heavily forested, shady fern grottos. Mountain streams become impressive waterfalls as they drop over ancient escarpments.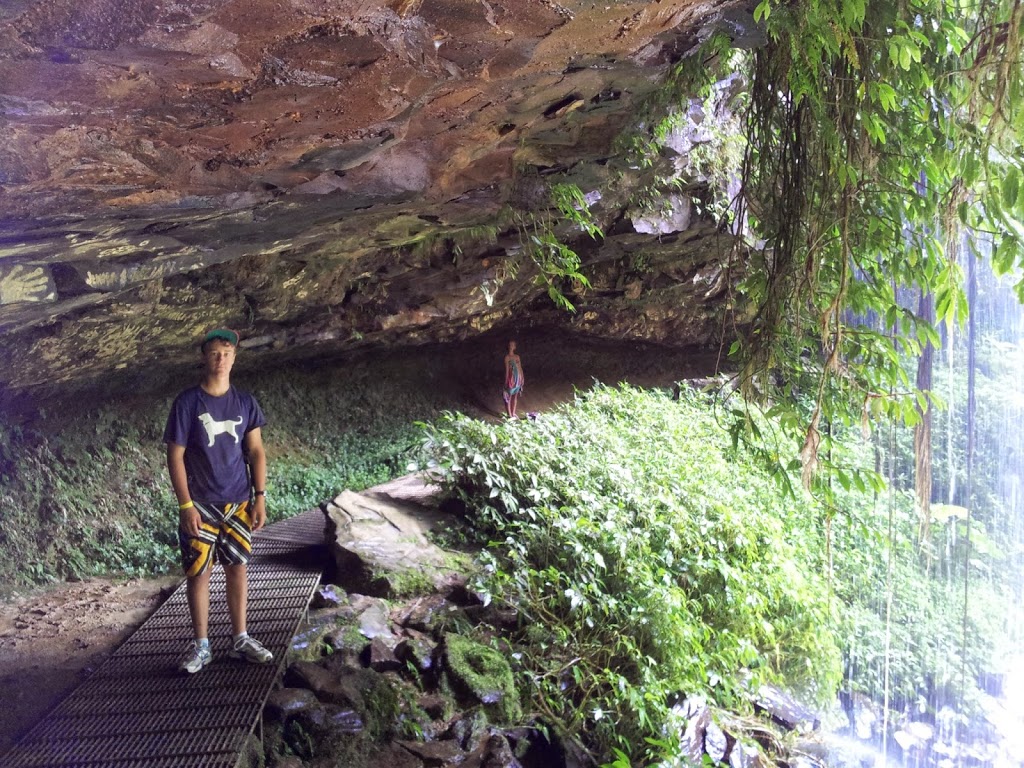 Behind Crystal Cascade, Dorrigo NP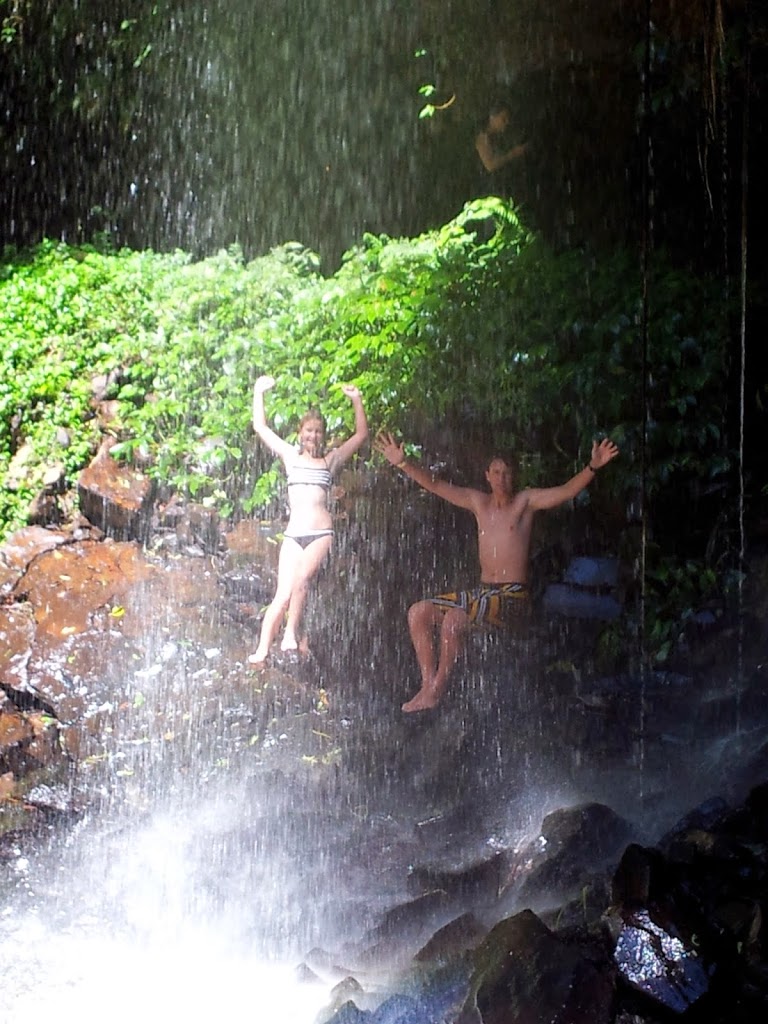 Tropical shower!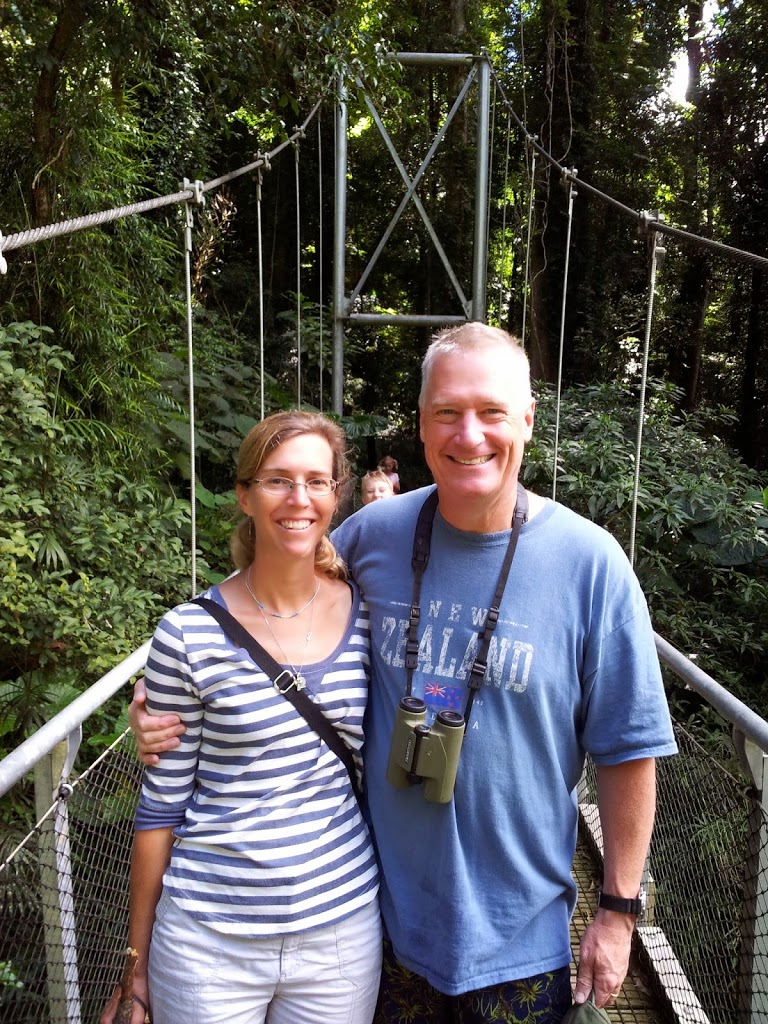 Best buddies!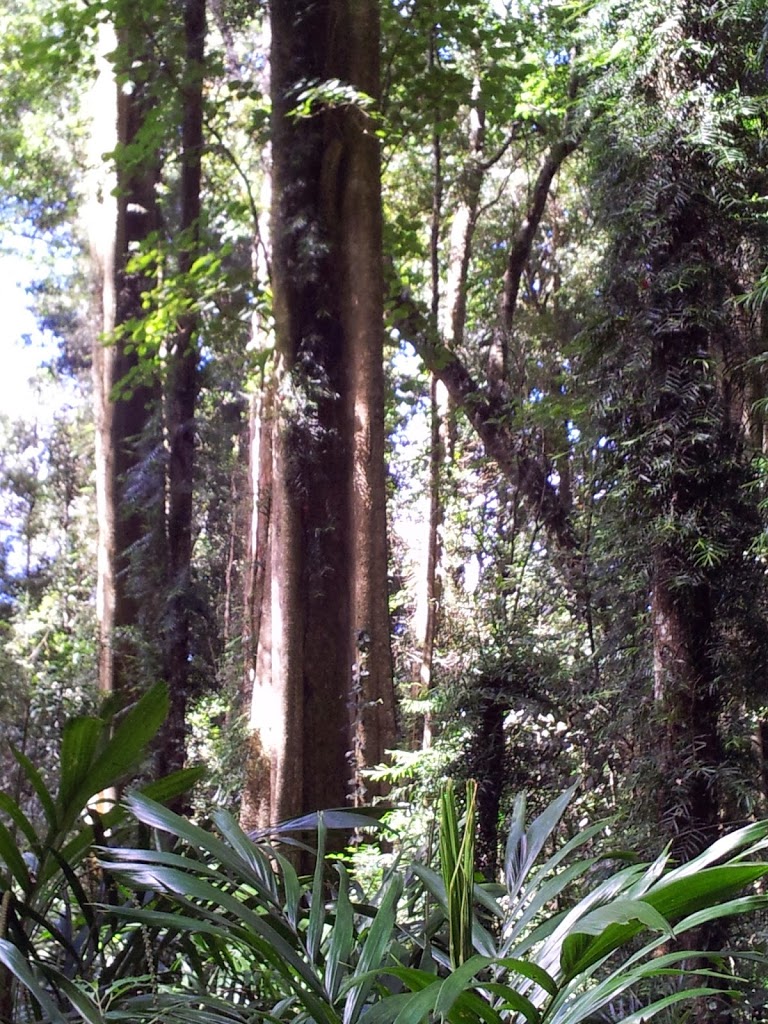 Virgin rainforest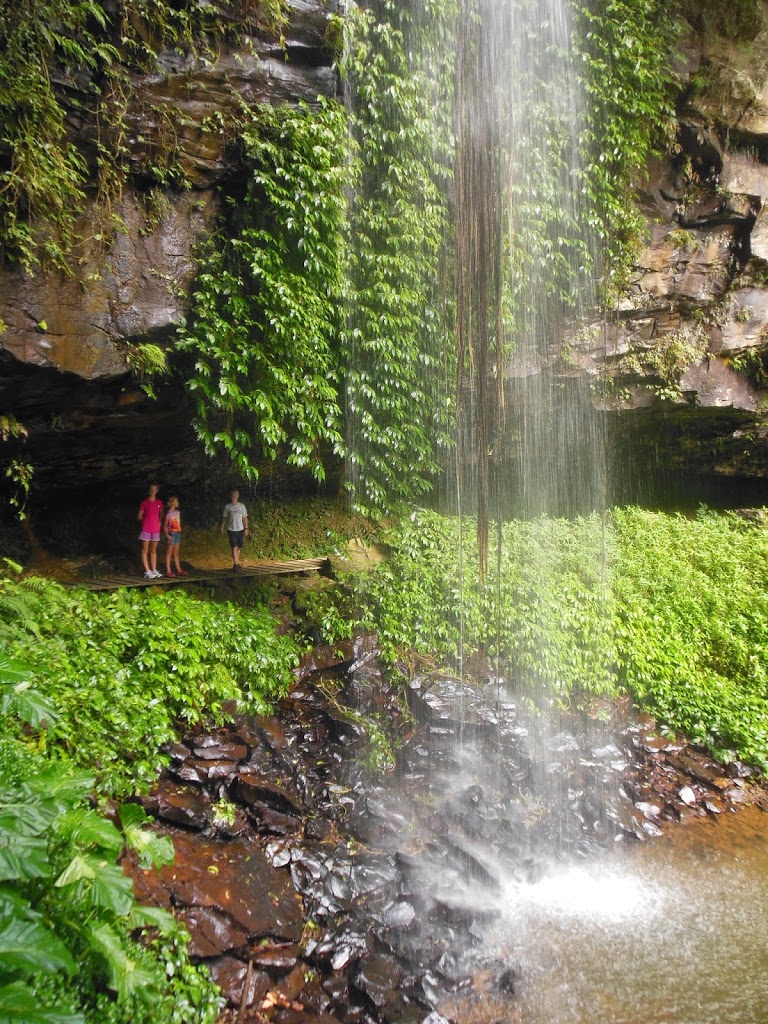 Crystal Cascade Falls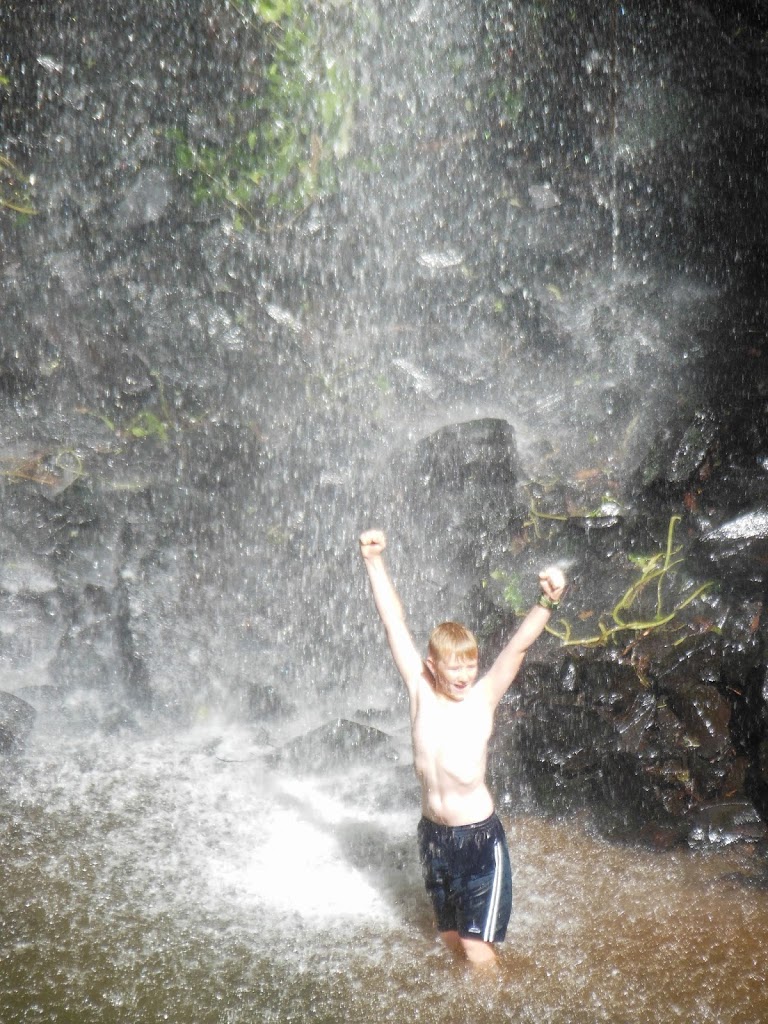 Natural refreshment!!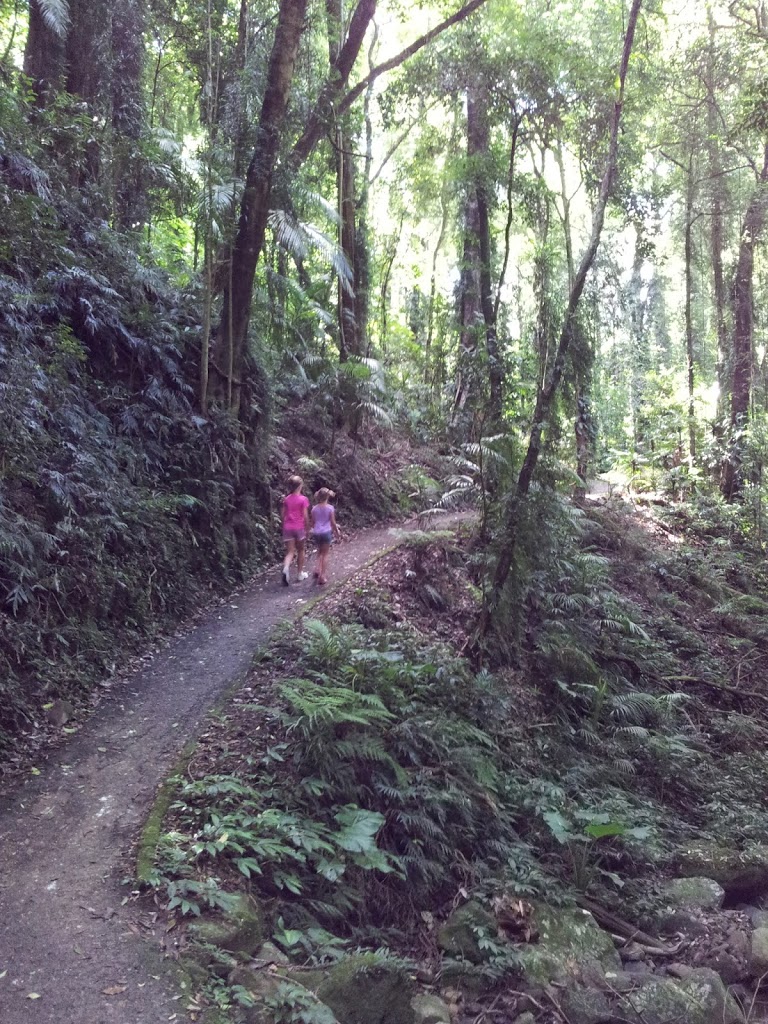 Sisters hiking out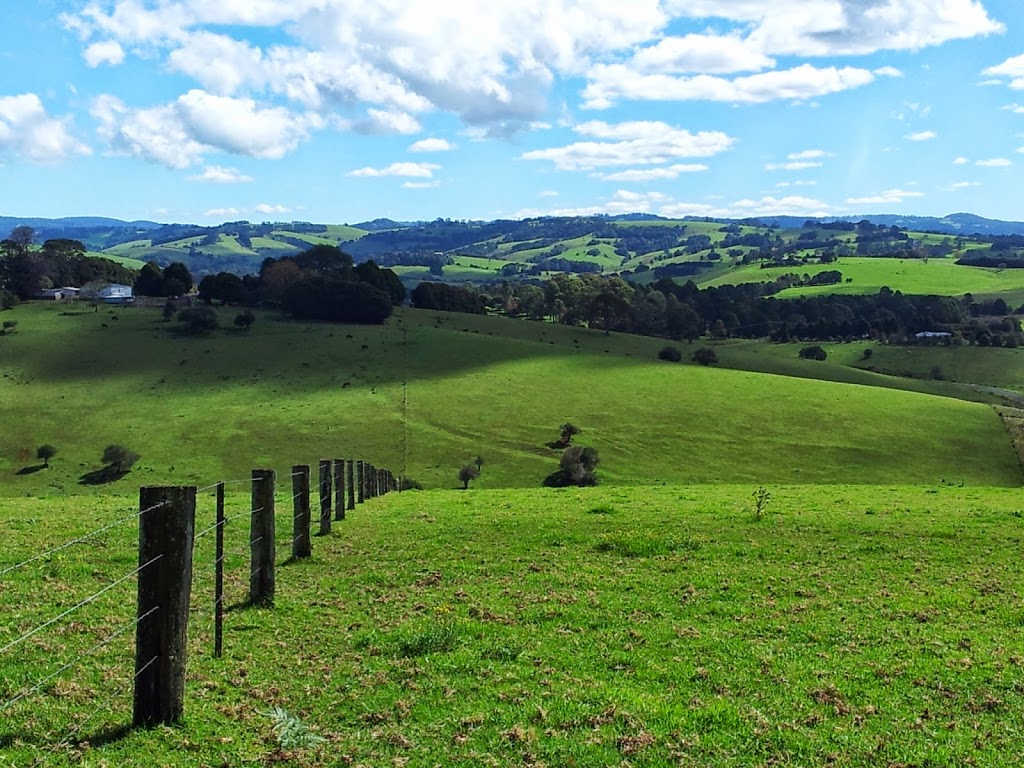 Dorrigo tablelands #1
Dorrigo tablelands #2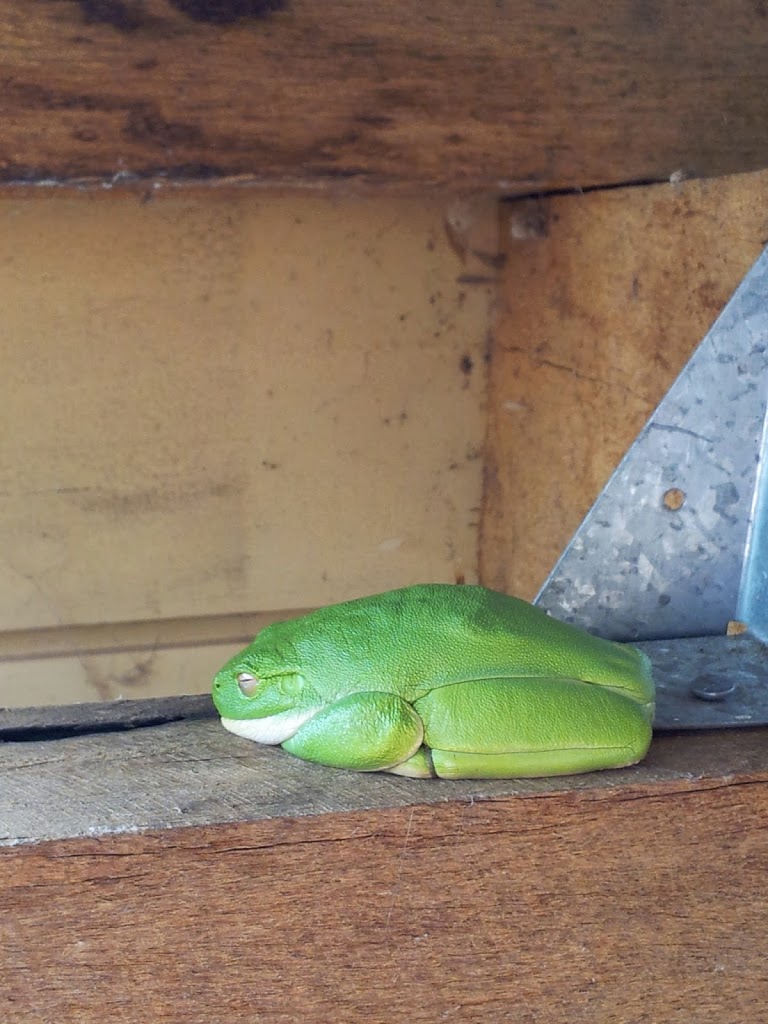 Tree Frog visitor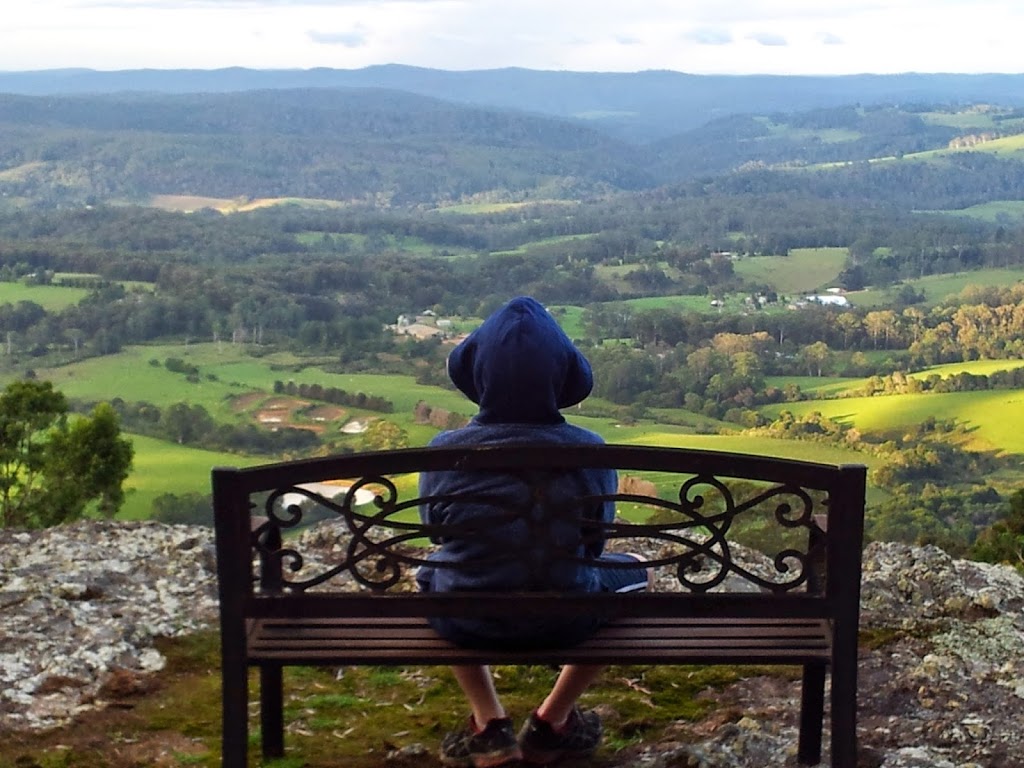 Mountaintop guru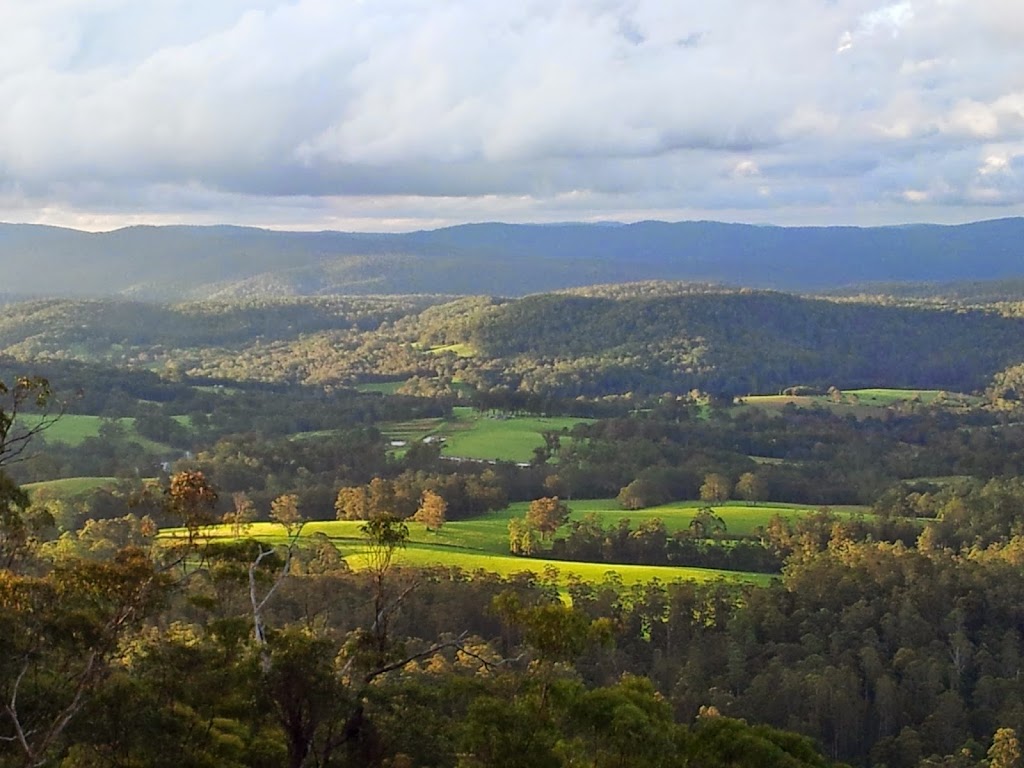 NSW sunset atop Mount Christopherson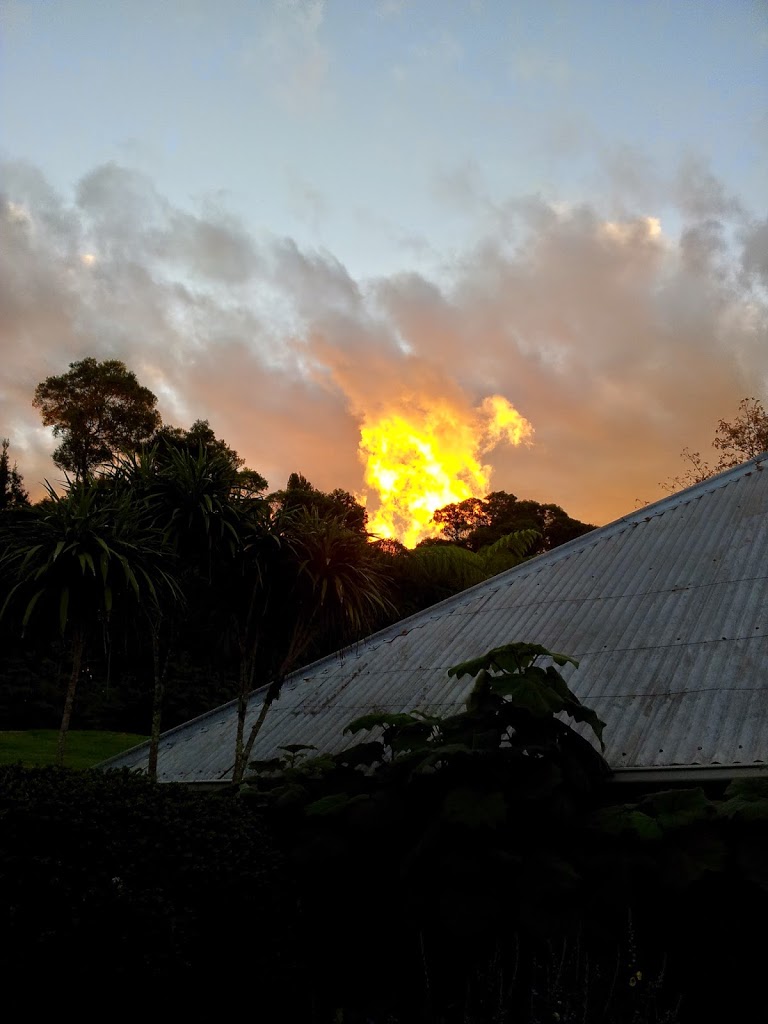 Sunset fireball…unretouched…!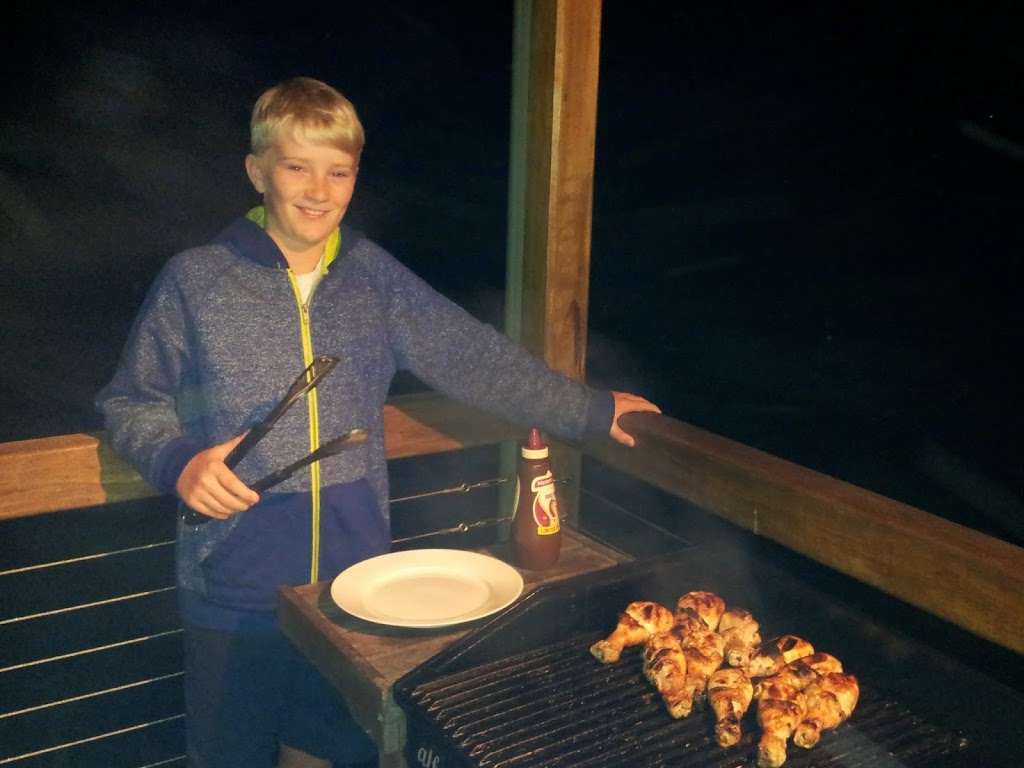 Aidan…our chef at work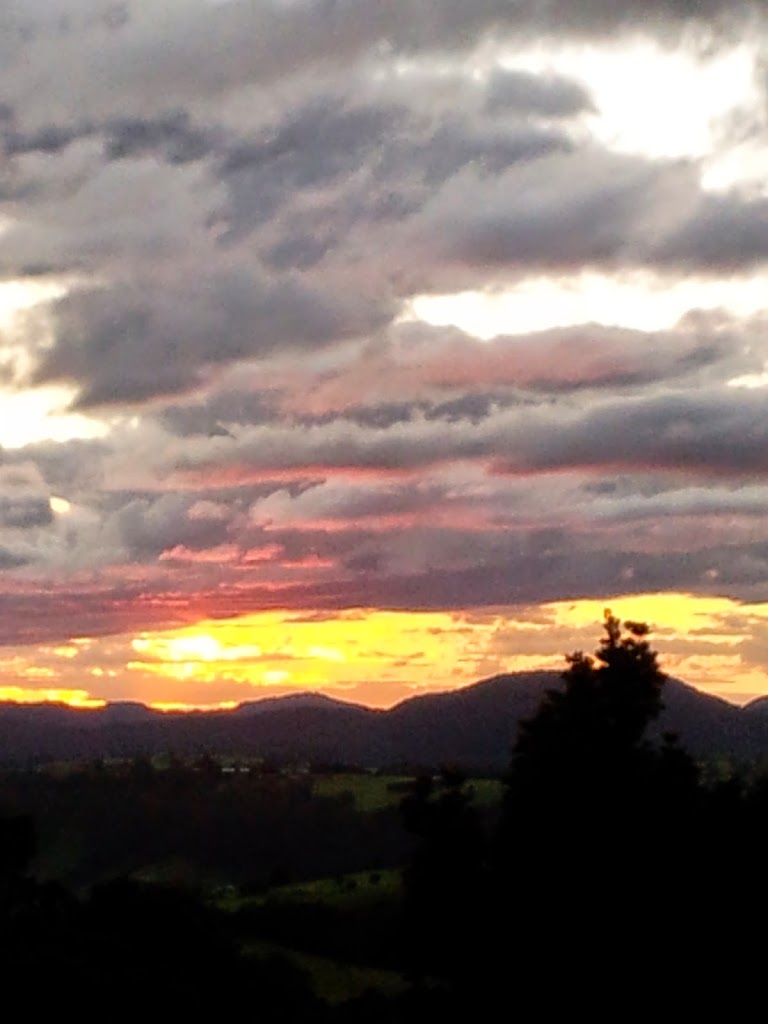 Mt Christopherson sunset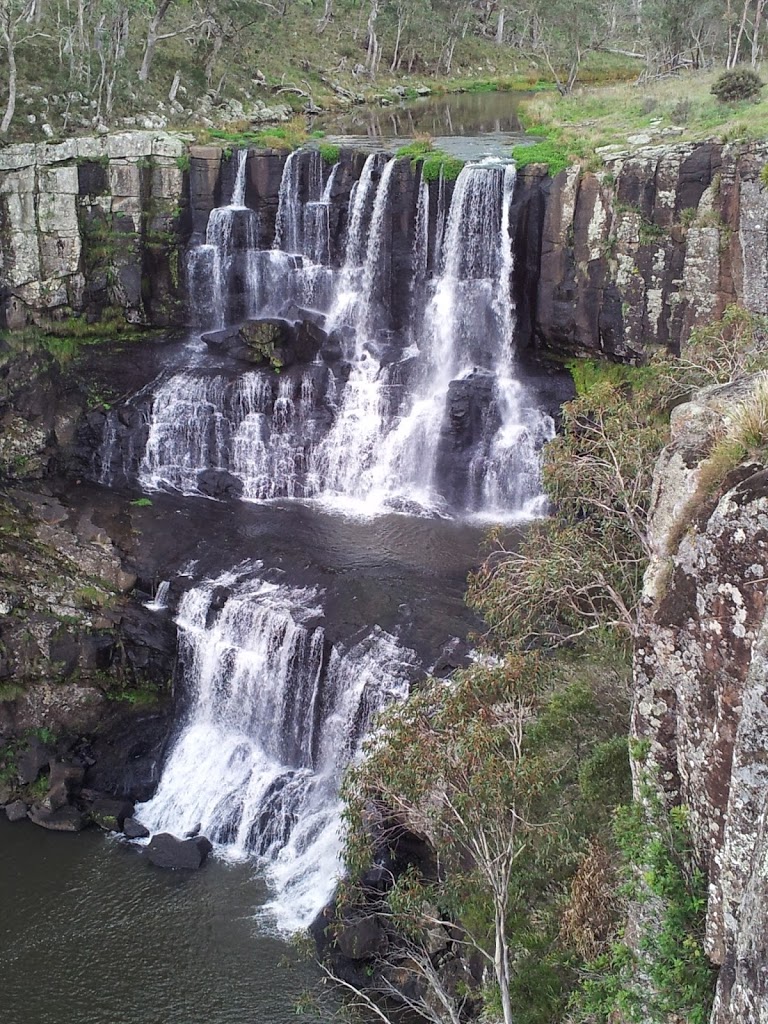 Ebor Falls, Waterfall Way, NSW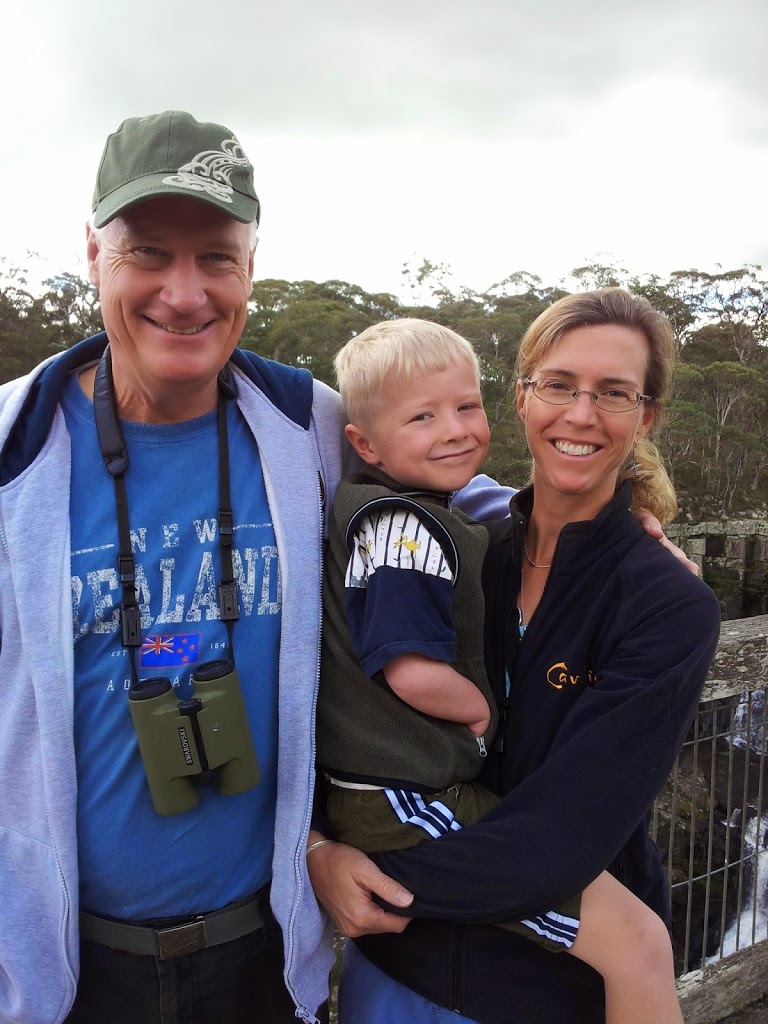 Our sweet Owen
We headed further west along the Waterfall Way towards the New England highlands college town of Armidale. The area is surrounded by enormous National Parks containing many large waterfalls, impressive remote canyons and a diverse range of habitats.
Looking into New England NP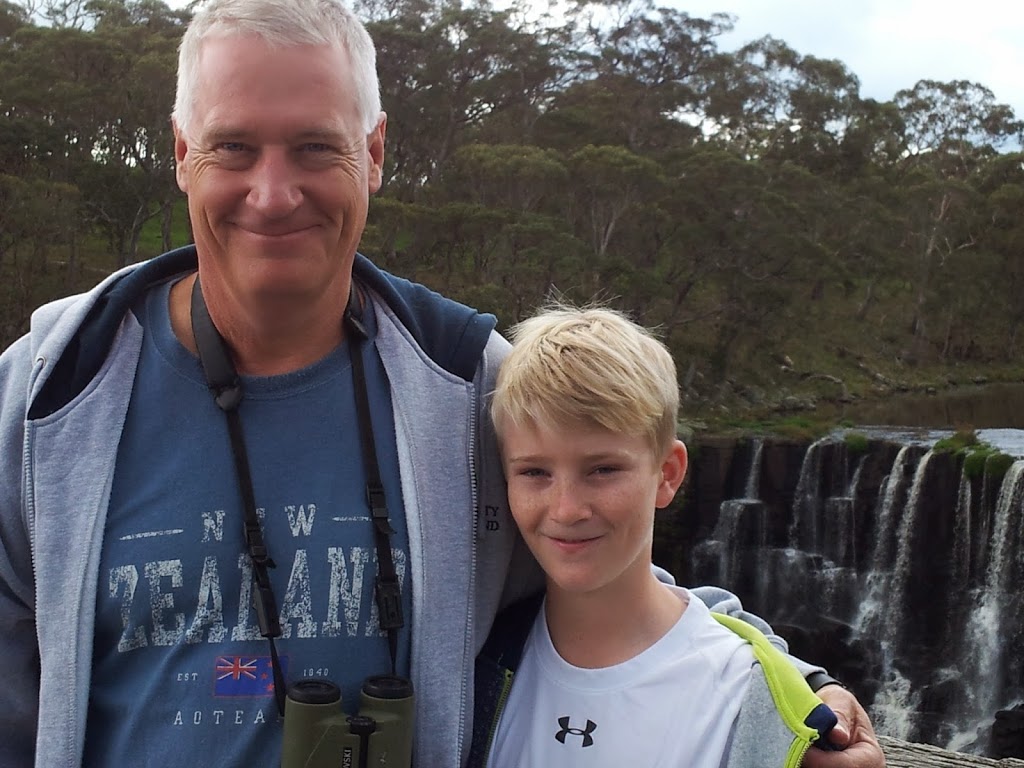 My wonderful son Aidan
Woolombombi Falls, Oxley Wild Rivers NP
We spent a final two nights in the Granite Country of northern NSW and southern QLD; returning to the sublime, mysterious Girraween NP. Regular readers of DDU will recall this was one of the very first road trips I did with Luke and Aidan on our arrival to Australia. Being a New Englander from the US, I just had to check out a region of Australia labelled, curiously enough, New England. We chose the Girraween Environmental Lodges, a beautifully landscaped eco-lodge on over 400 acres surrounded by Girraween NP. It is a peaceful, wildlife filled retreat. Highly recommended. At over 3000 ft, it was crisp enough at night to have a woodburner going. Just like home!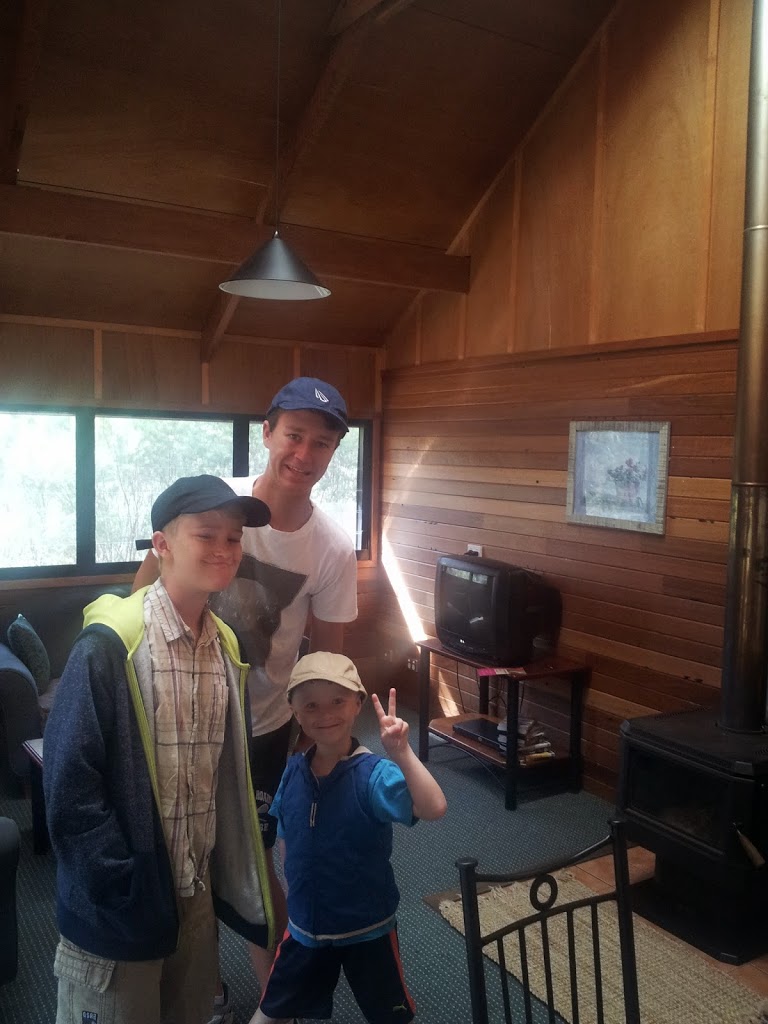 The boys loving the cabin life…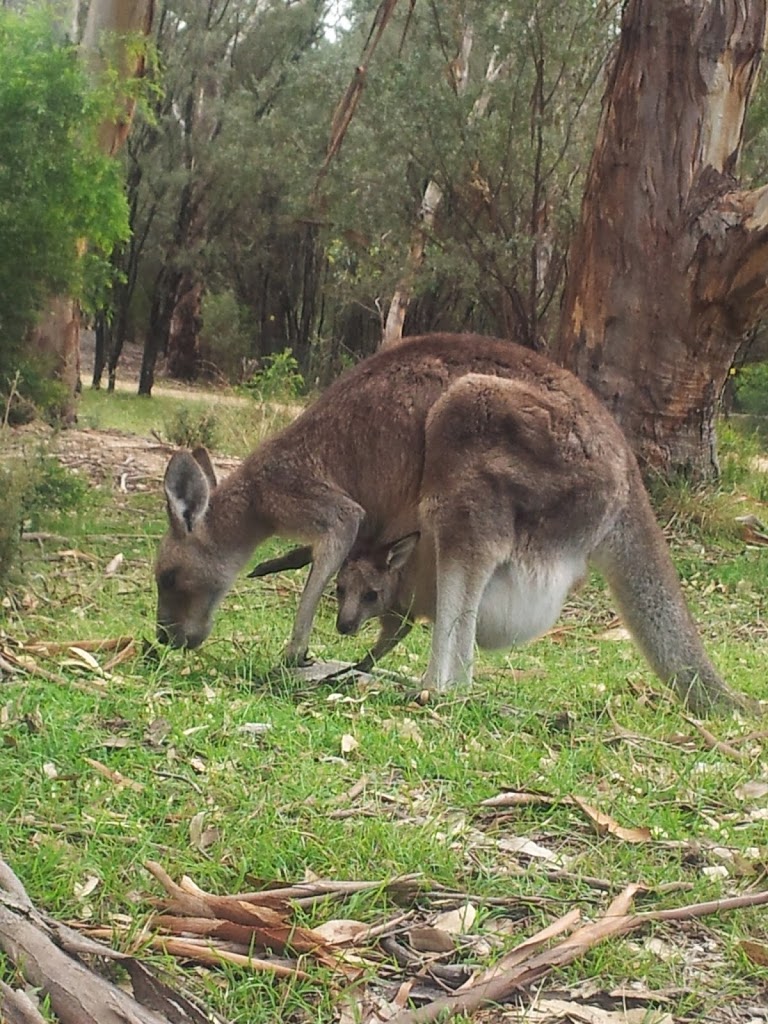 Mom and joey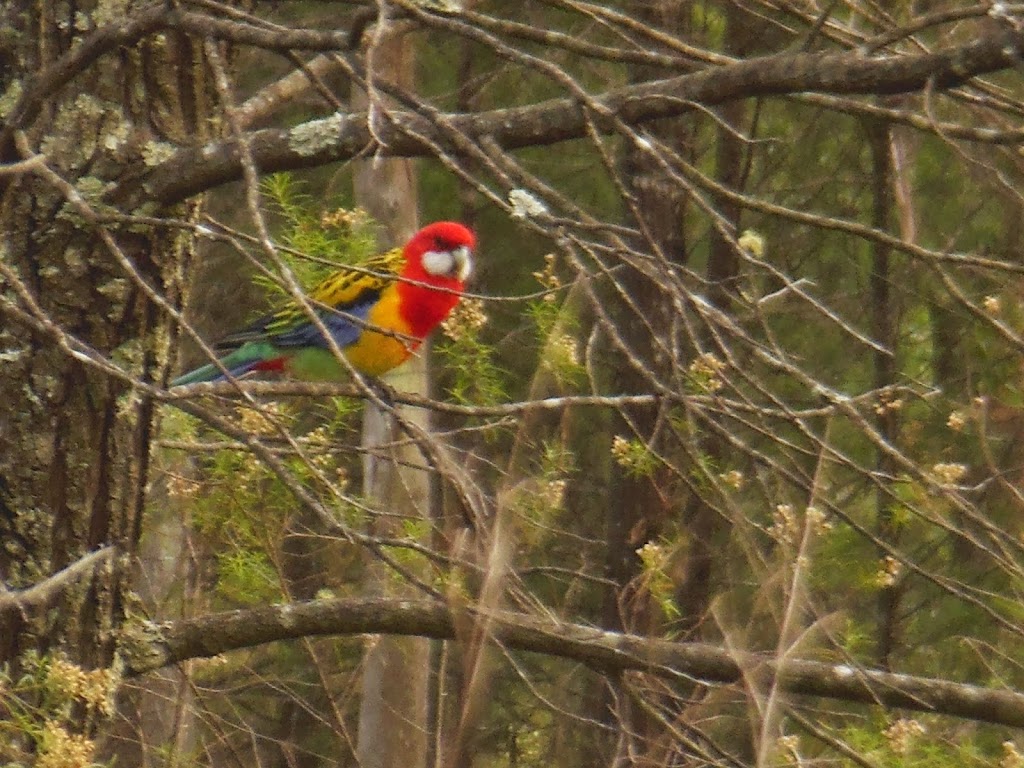 A brilliantly colored Common Rosella
A young Kangaroo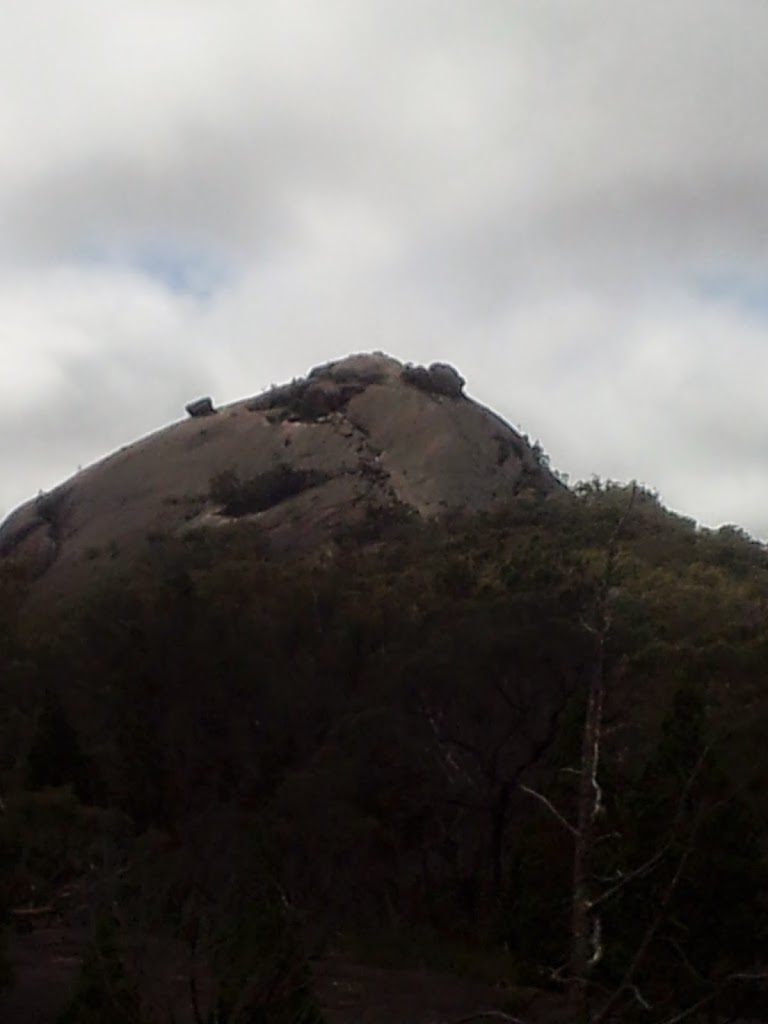 First Pyramid, our hiking goal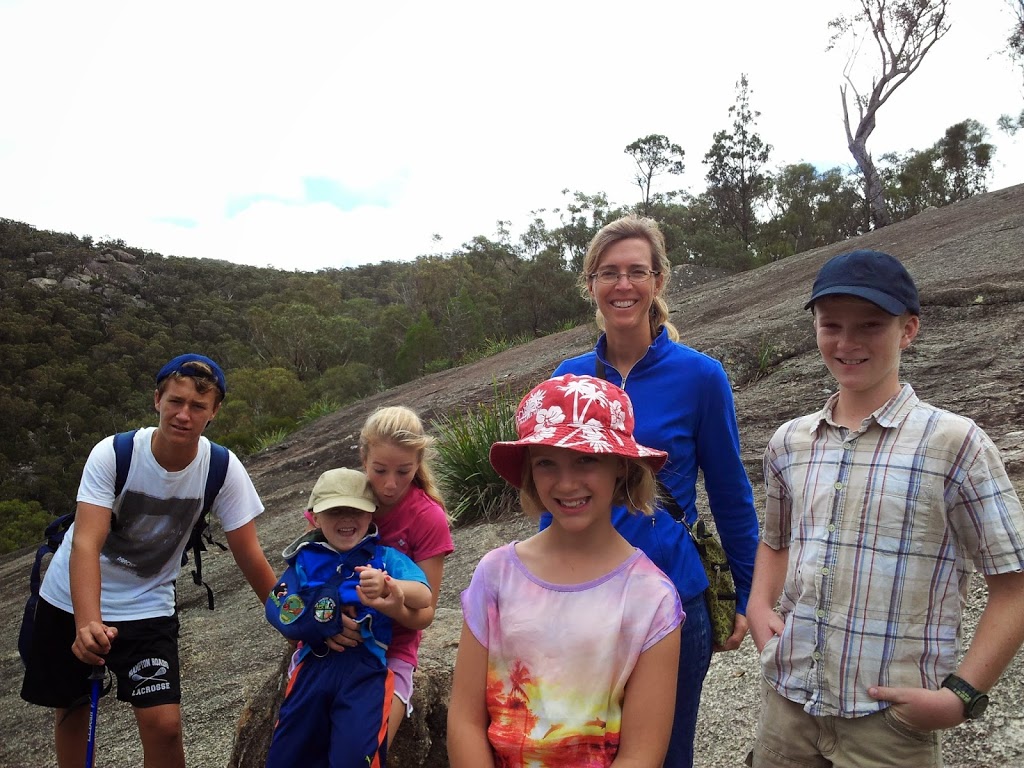 The climbing team prepares…
Interesting rock slide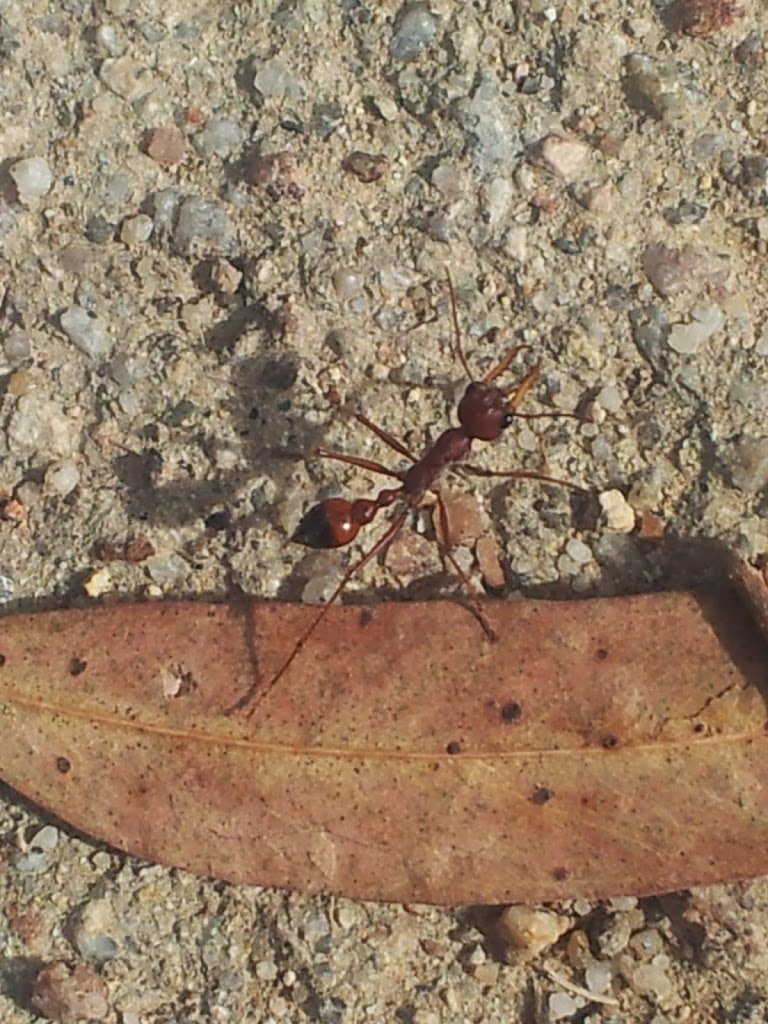 The world's most savage ants, over 1″ long!
Girraween is famous for it's unusual rock formations and high altitude meadows, filled with wildflowers in springtime. Like a miniature Yosemite in a way…but really not…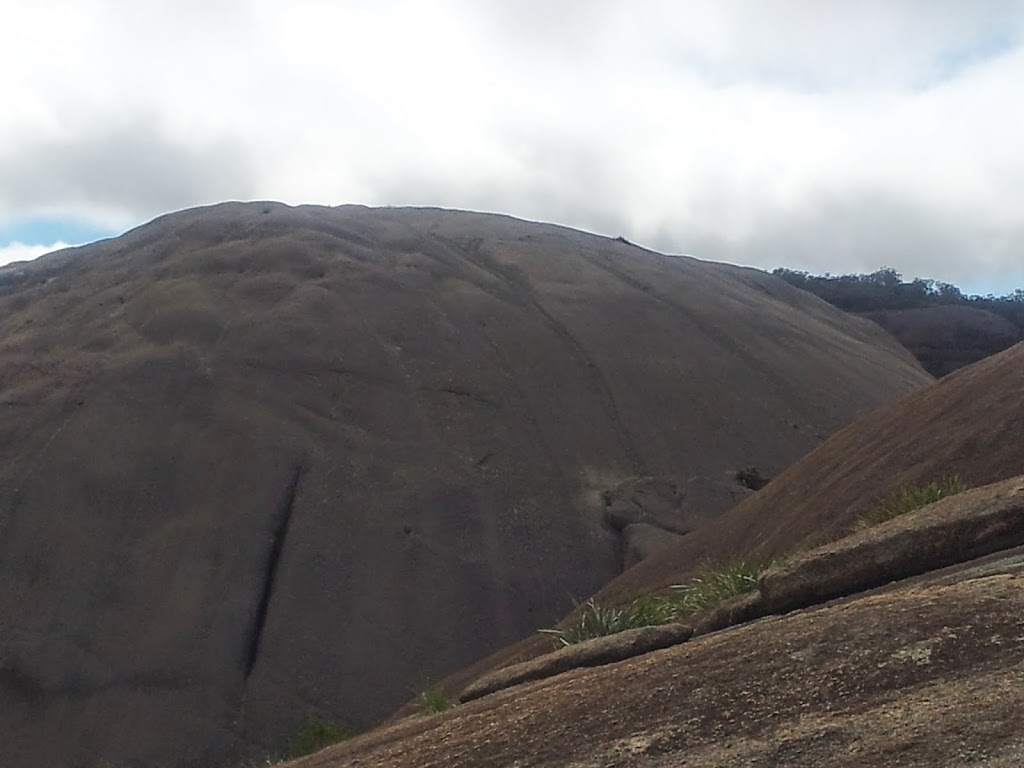 Second Pyramid beyond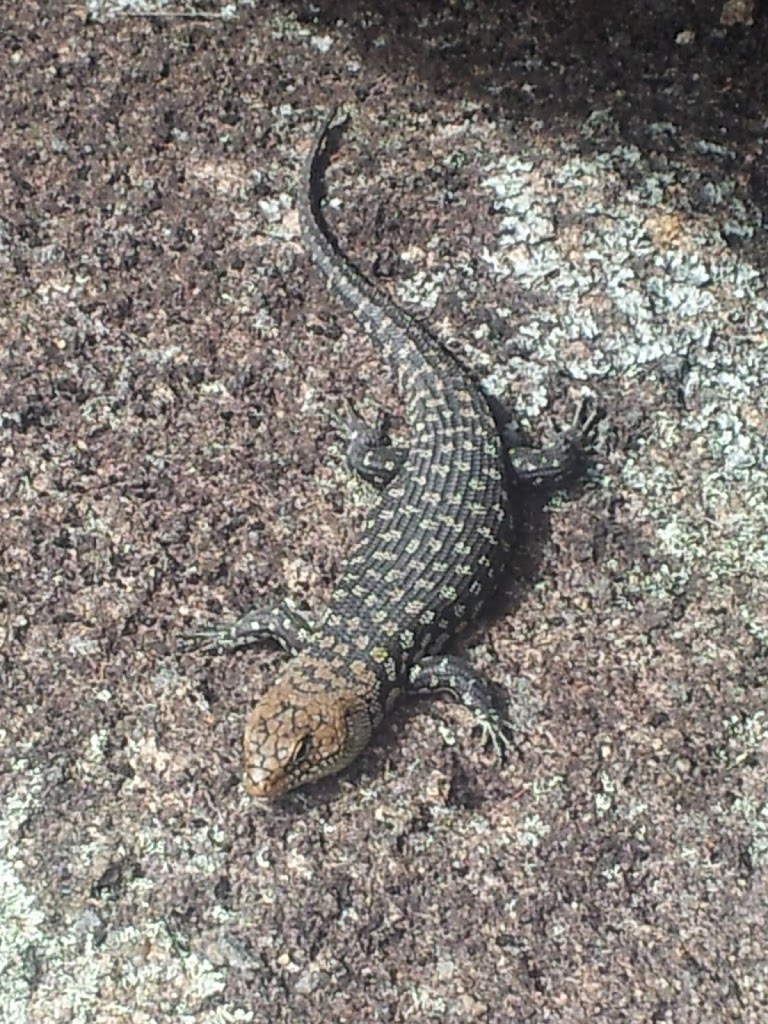 Indigenous Cunningham's Skink, 14-16″ long
Success!!
Claire holding up Balancing Rock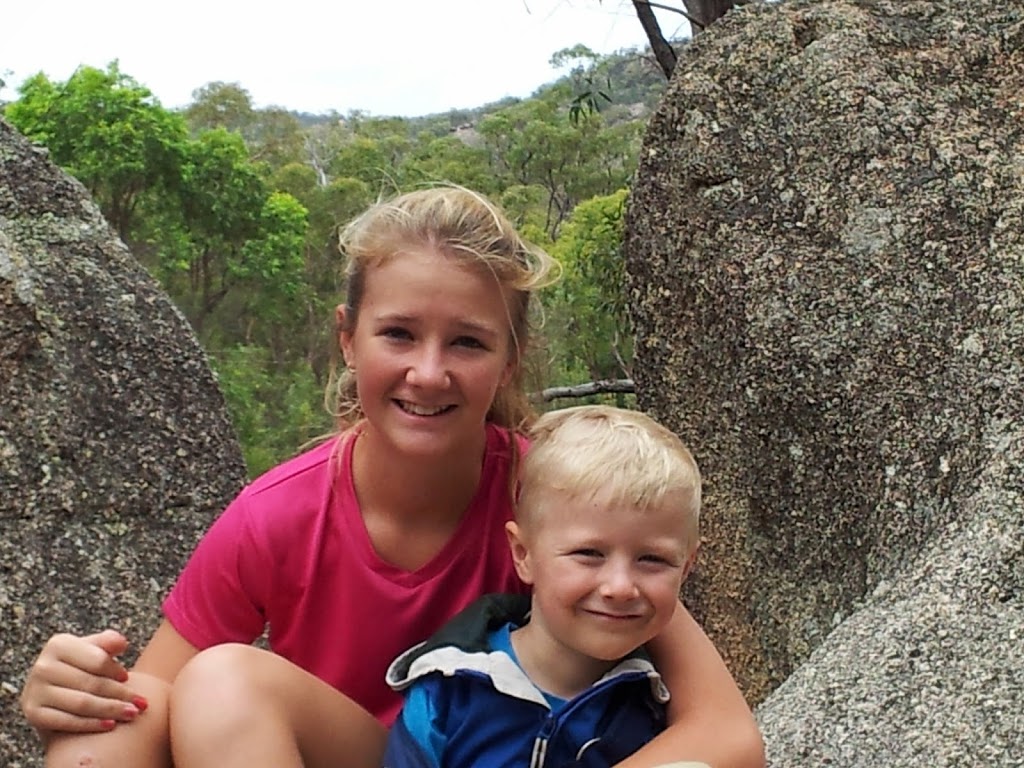 Claire with "Little Biddle"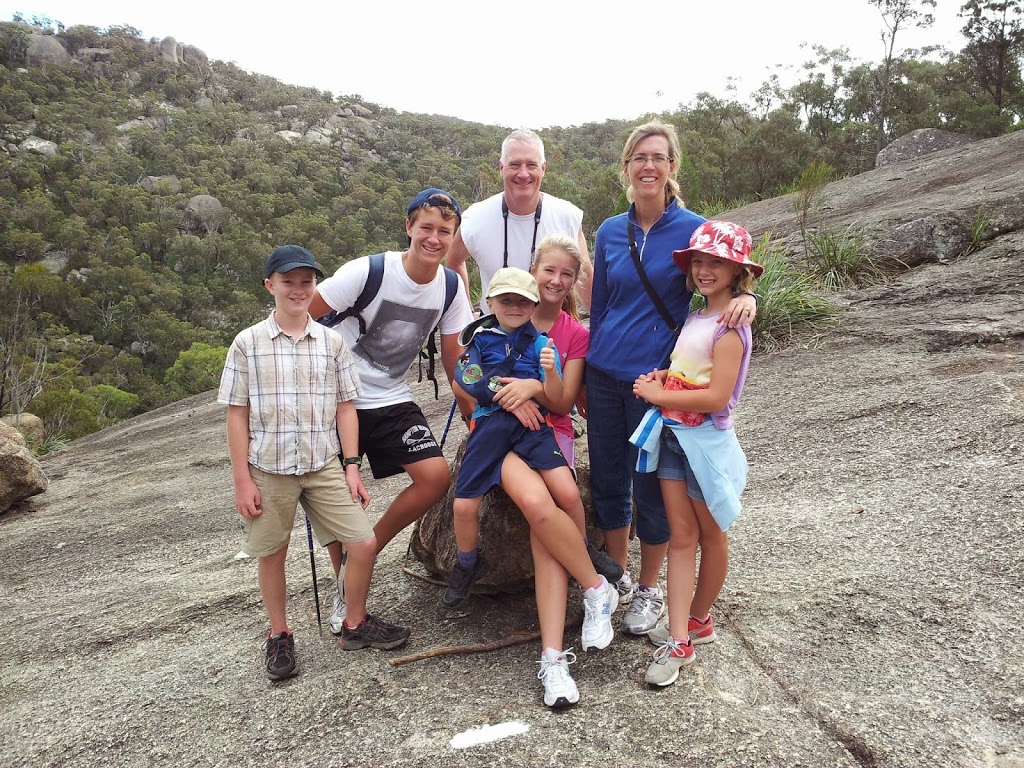 Hello to friends and family near and far
Weird boulders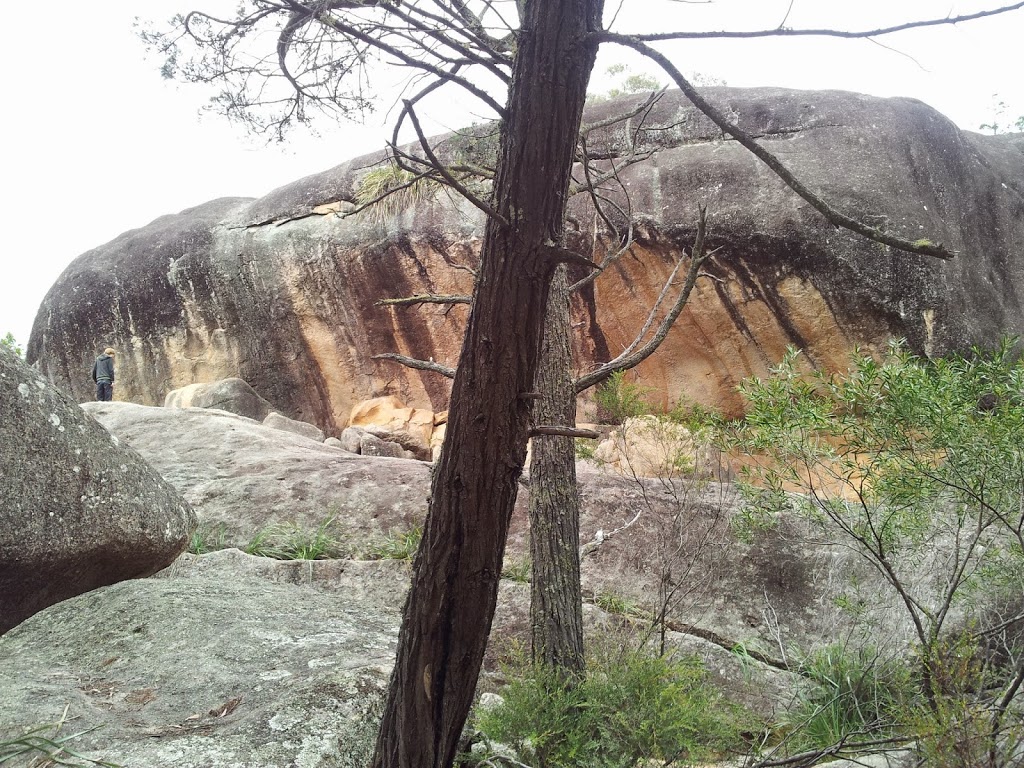 Wave Rock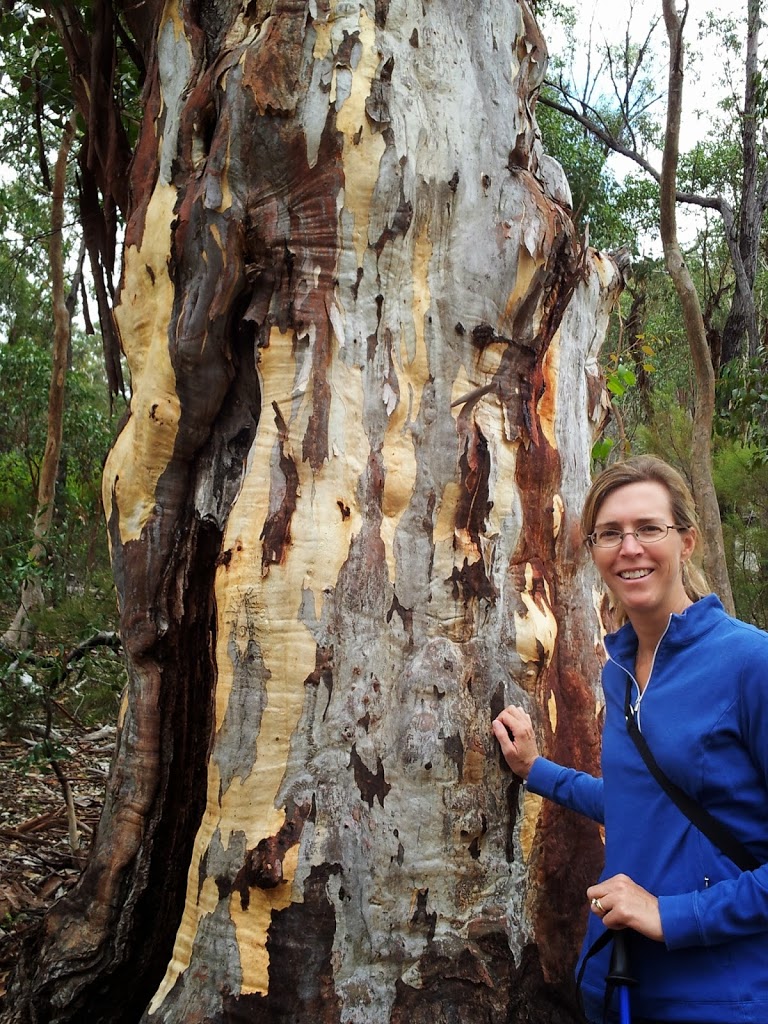 Multi-colored Ghost Gum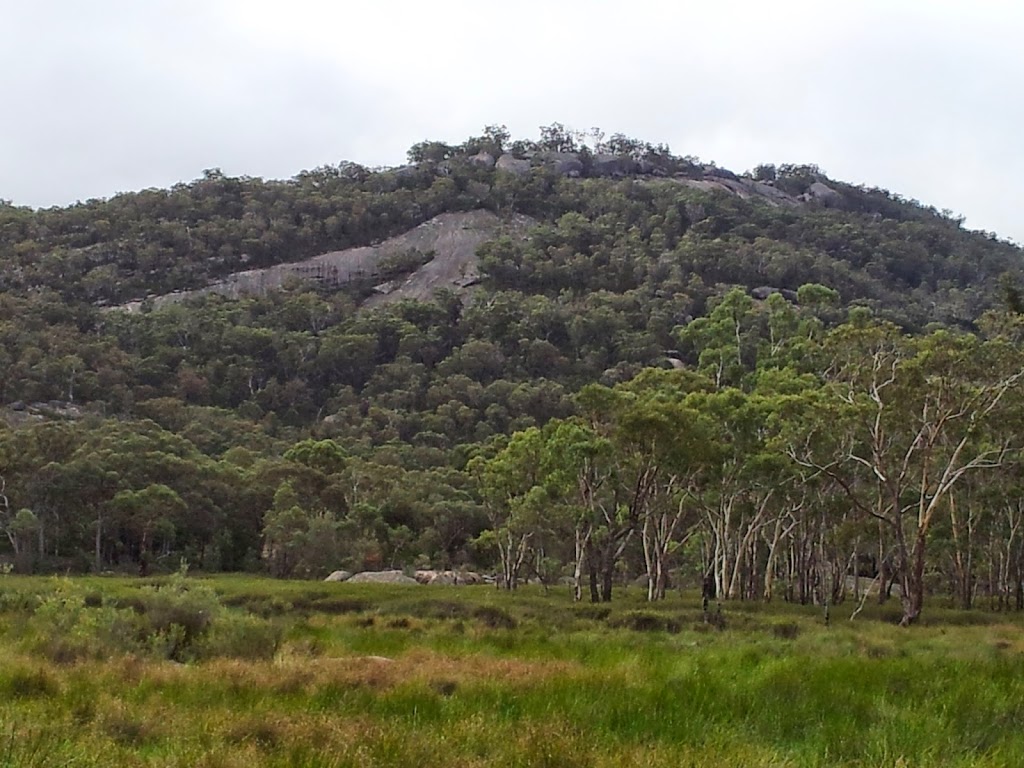 Girraween meadows
Hot-tubbing after the hike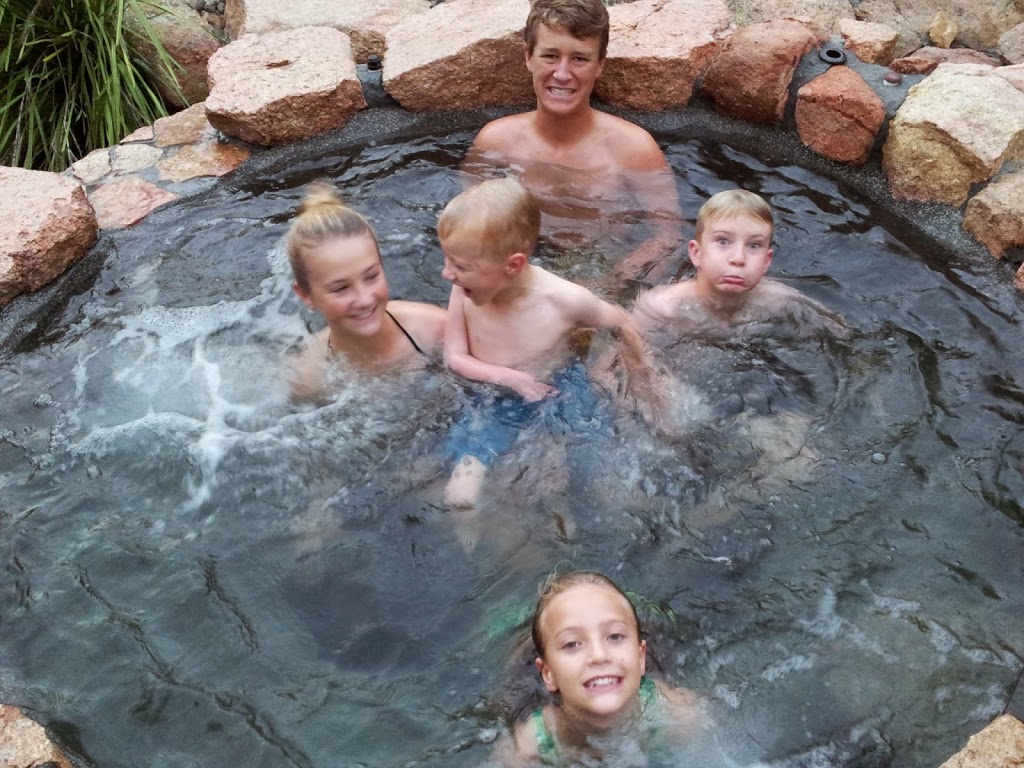 Our five amazing, energetic kids!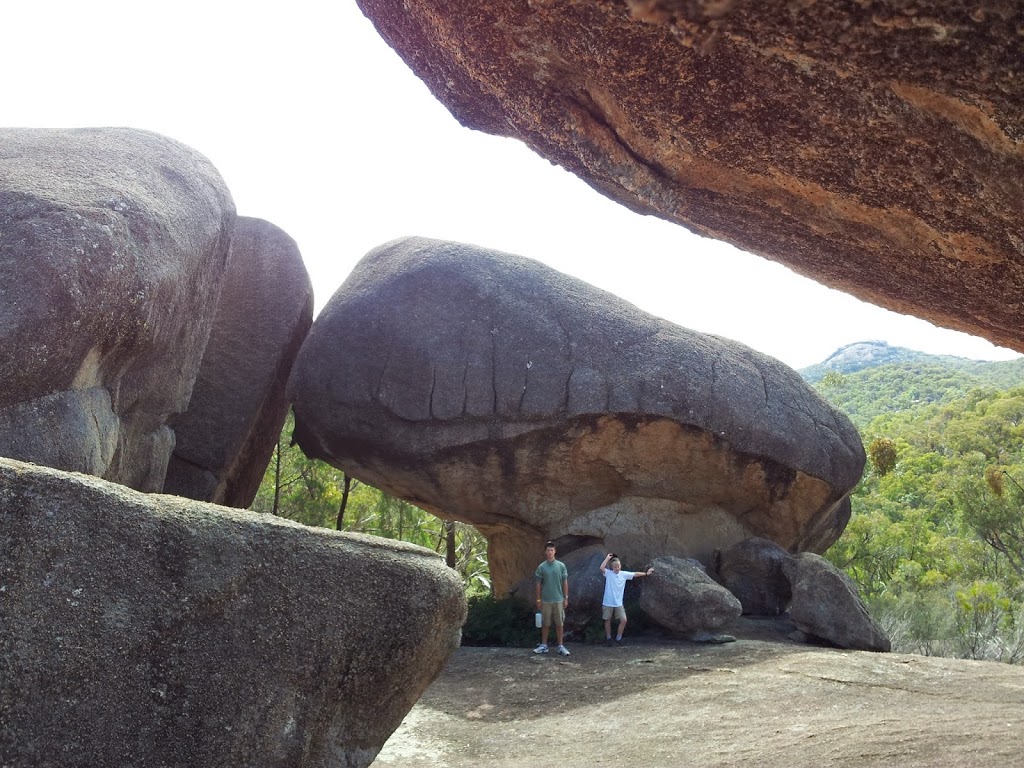 Cathedral Rocks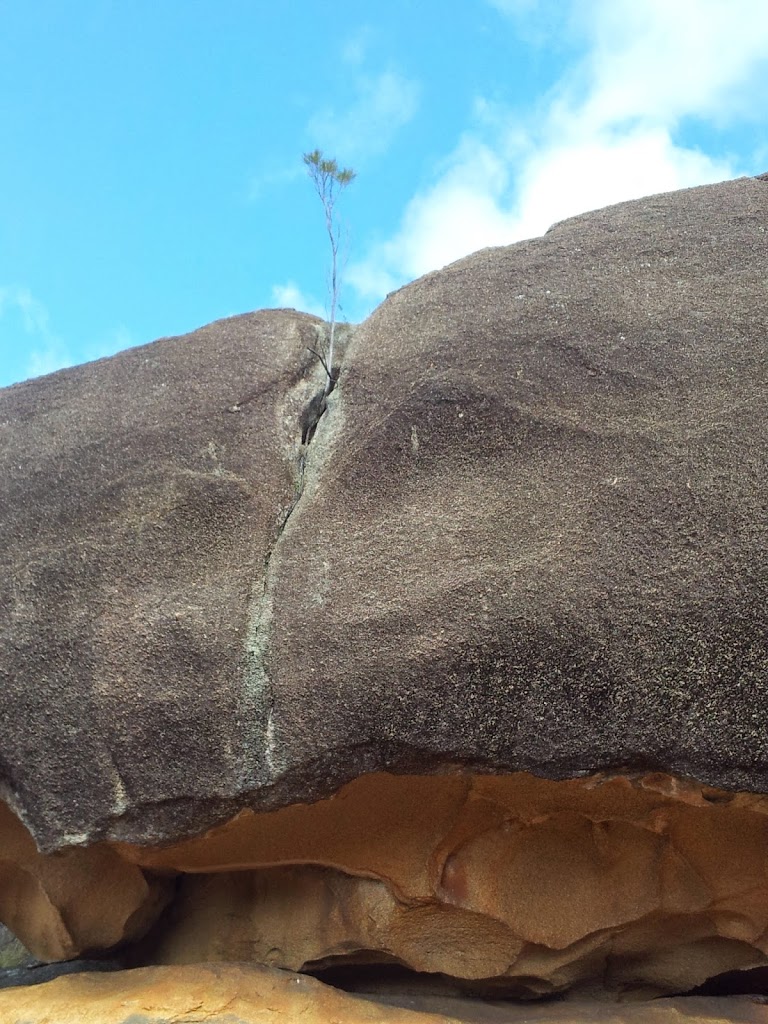 Life finds any roothold…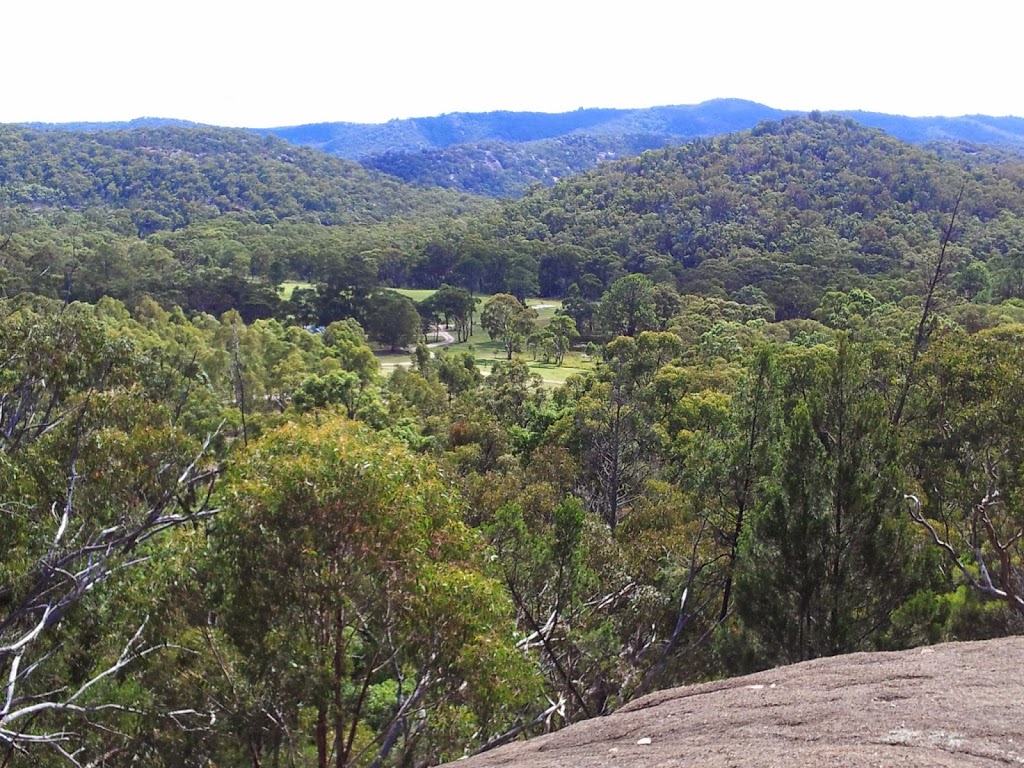 Girraween Environmental Lodges below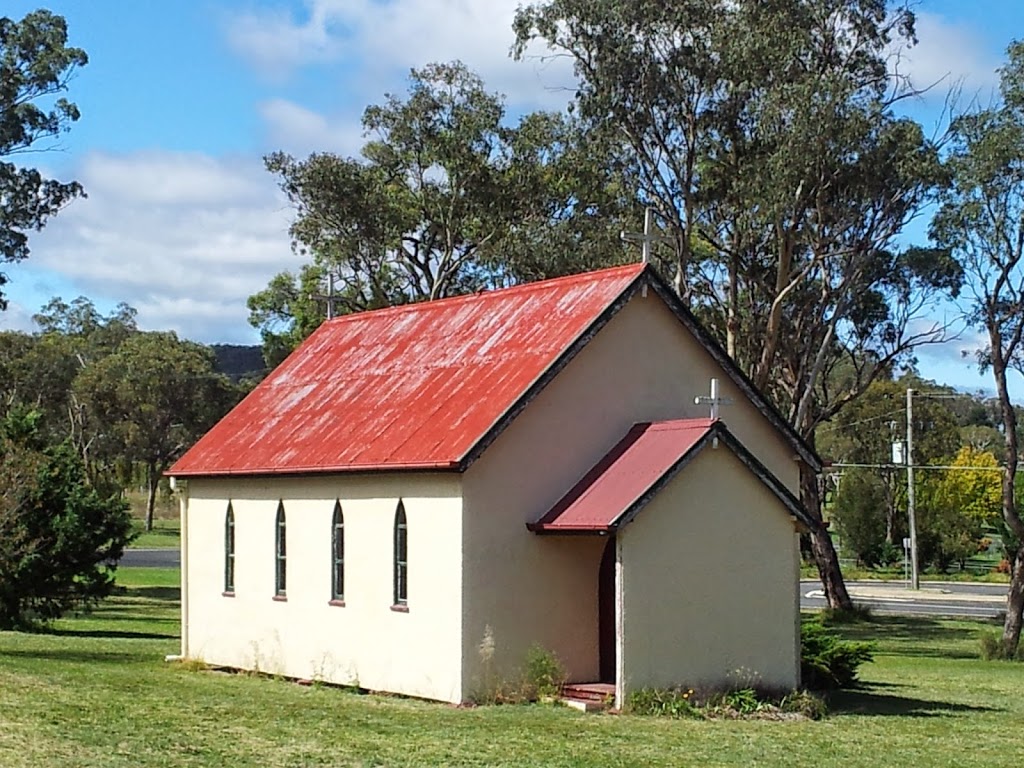 A country church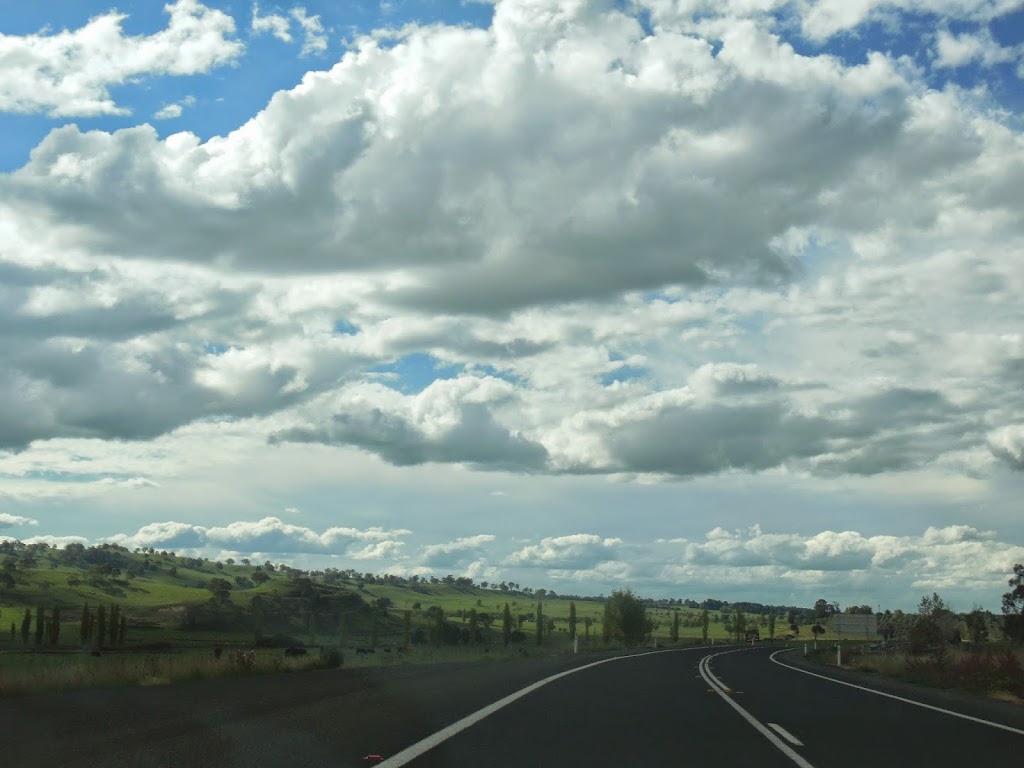 New England tablelands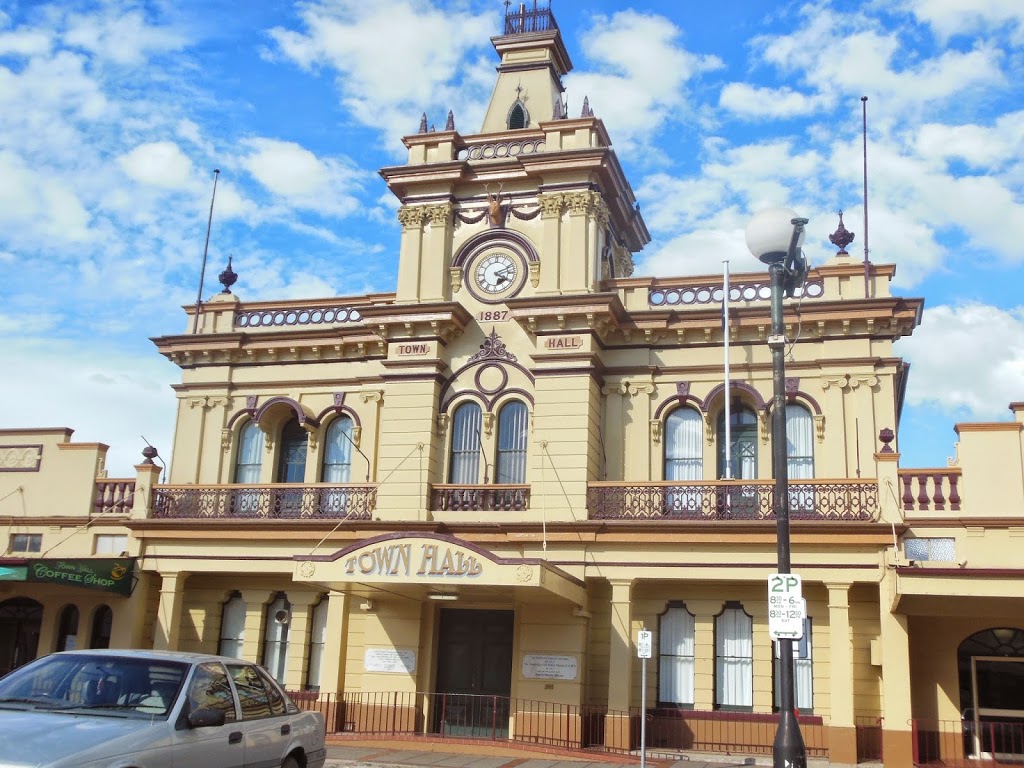 Heritage Town Hall, Glen Innes, NSW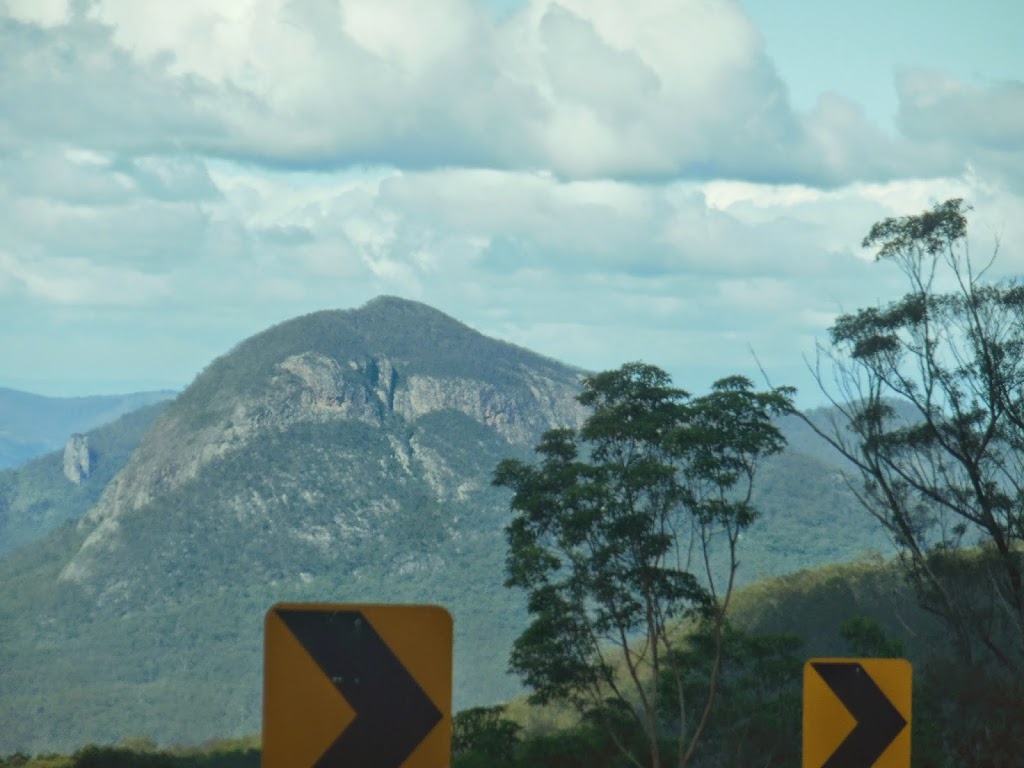 QLD Scenic Rim Mountains via Cunningham's Gap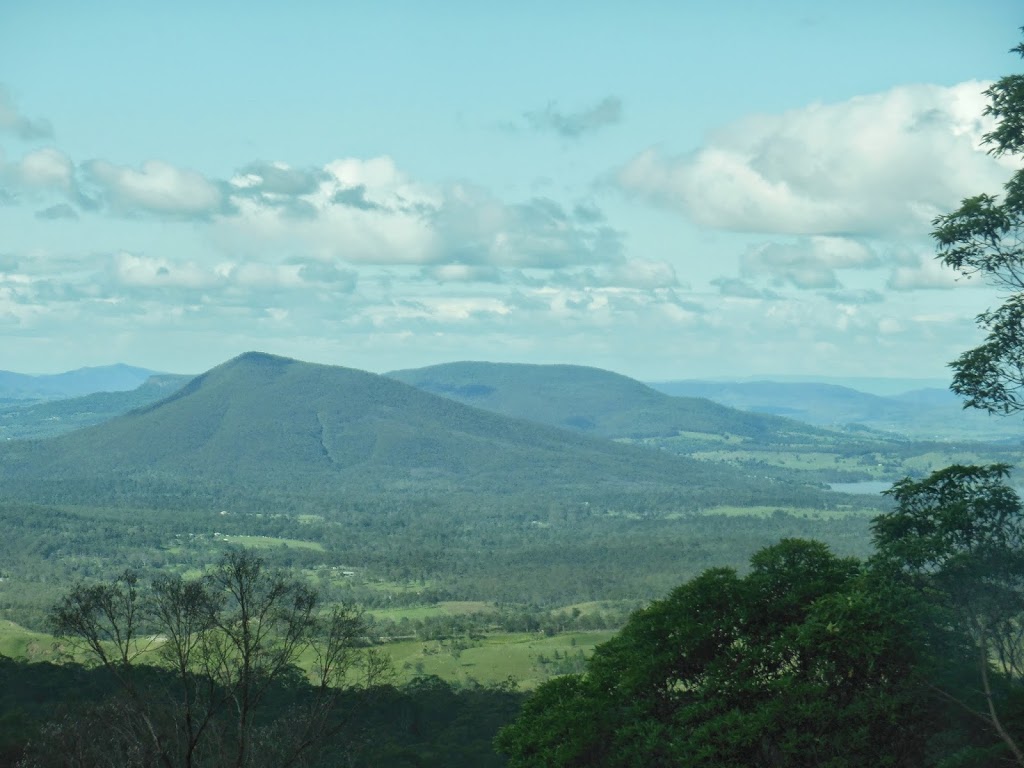 Looking NE towards Brisbane from Cunningham's Gap
Heading northeast down out of the Granite Belt, one passes through the historic, pastoral shiretowns of Tenterfield, Stanthorpe and Warwick. You have to negotiate the impressive Cunningham's Gap through the mountains that ring Brisbane to the south and west. The trail took decades to establish, cut by hand out of the antipodean wilderness in the 1830-40's.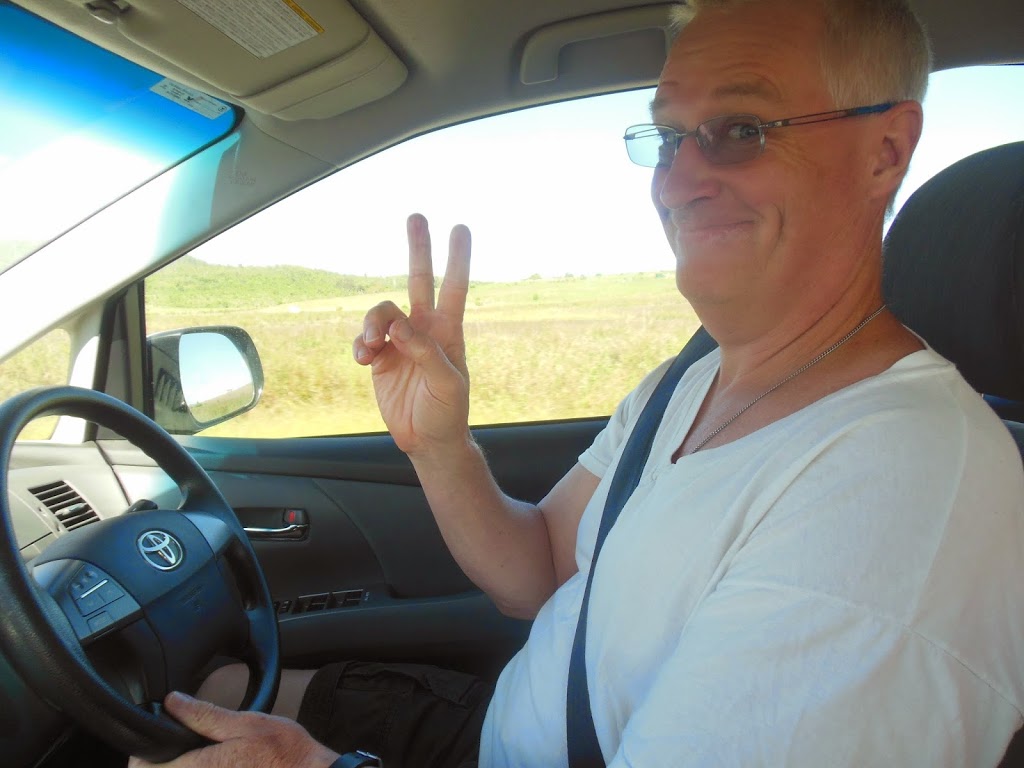 Your host and driver, Doctor Nolan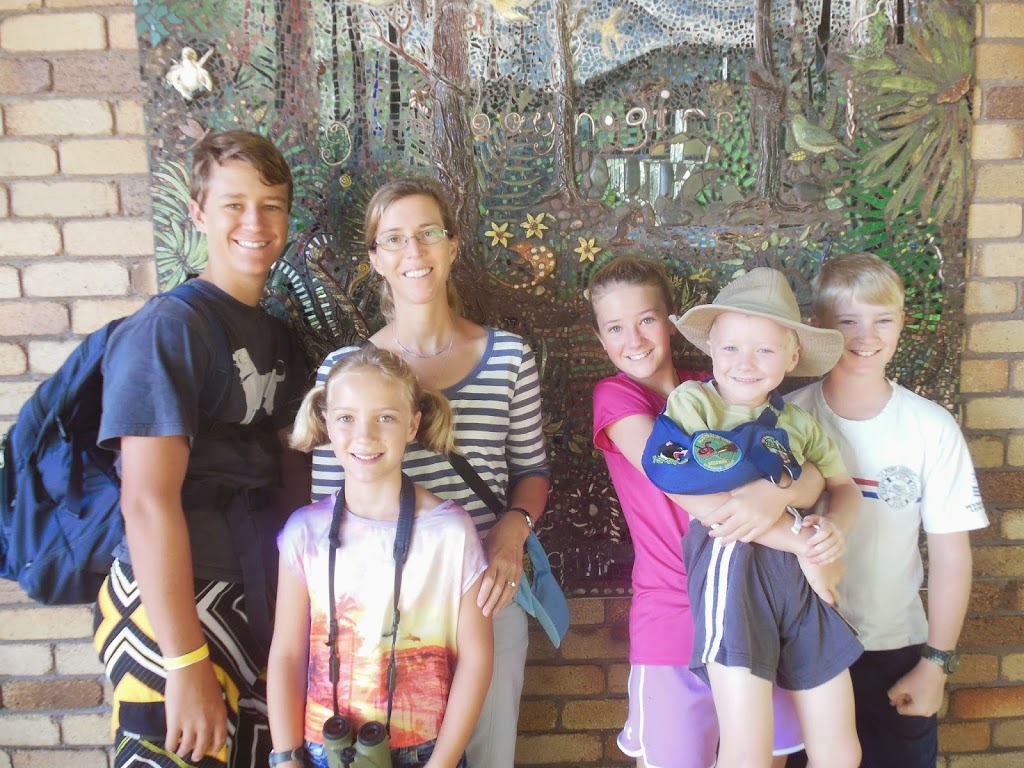 …and Stephanie and the Nolan kids.
So, after nine days on the road, it was nice to get back to our temporary home on the coast near Brisbane. The northern NSW region is especially gifted with a vast, sparsely populated and highly diverse, productive landscape. It is probably my overall favorite region of Australia we have yet explored. I hope making the trip with us was enjoyable and informative for all of you as well. Next up, we have planned a 12 day road trip north up the mid-coast of QLD, including a five night stay in the tropical Whitsunday Islands over July 4th! Please come along too as, it being "winter" here, we head north for some warmth and sunshine, ( as if we don't get enough in Brissie!)…Until then, safe travels, the best medicine of all…DDU