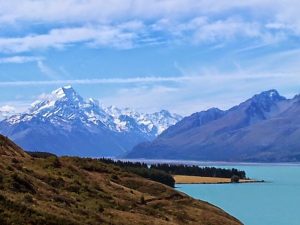 Aoraki/ Mt. Cook, 12,320 feet over Lake Pukaki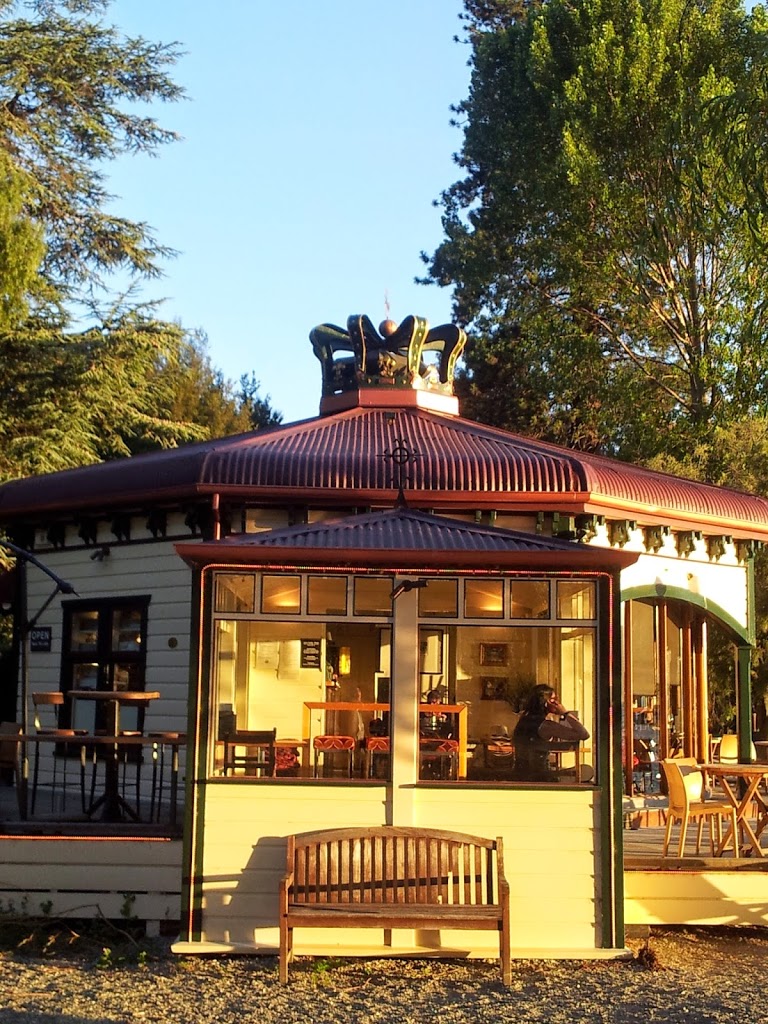 Lakefront Kiosk
I really don't want to bore any of my fine readers, but the final leg of my NZ South Island adventure deserves a decent run-through, as it's a very different environment once you leave Queenstown. And perhaps you'll pick up a few pointers as you plan your trip to the "Land of the Long White Cloud."
An easy attraction to miss is the beautiful botanic garden in QTown; on a point in the lake, right downtown, it's definitely worth a few hours of your time.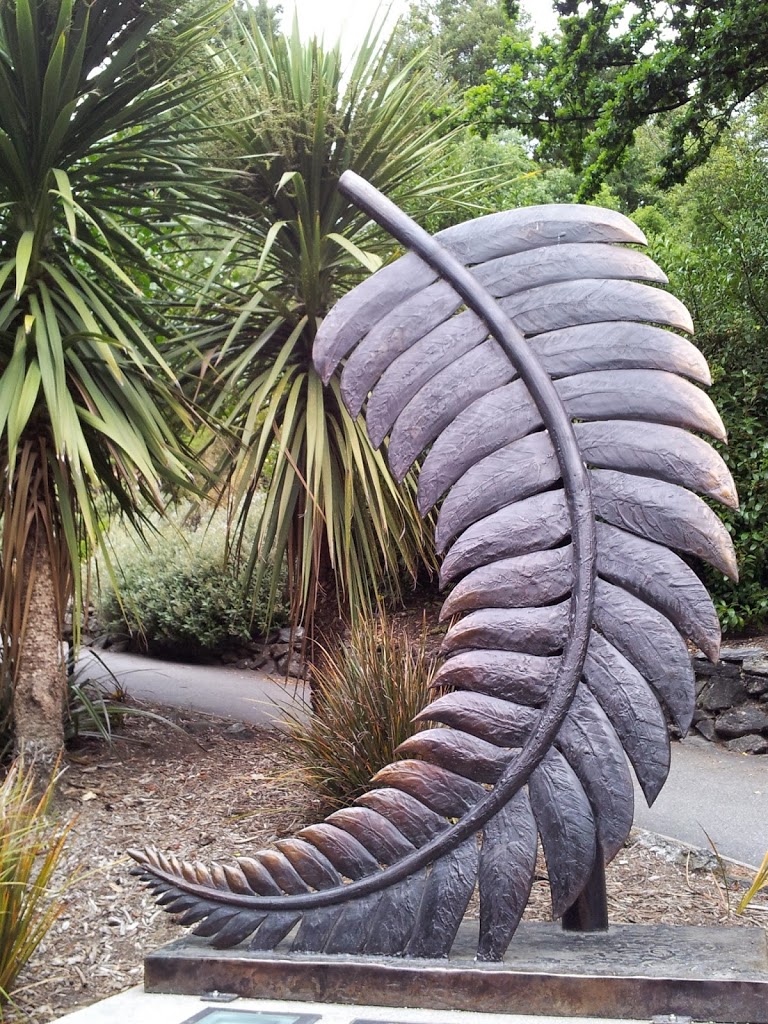 Silver Fern sculpture, a NZ icon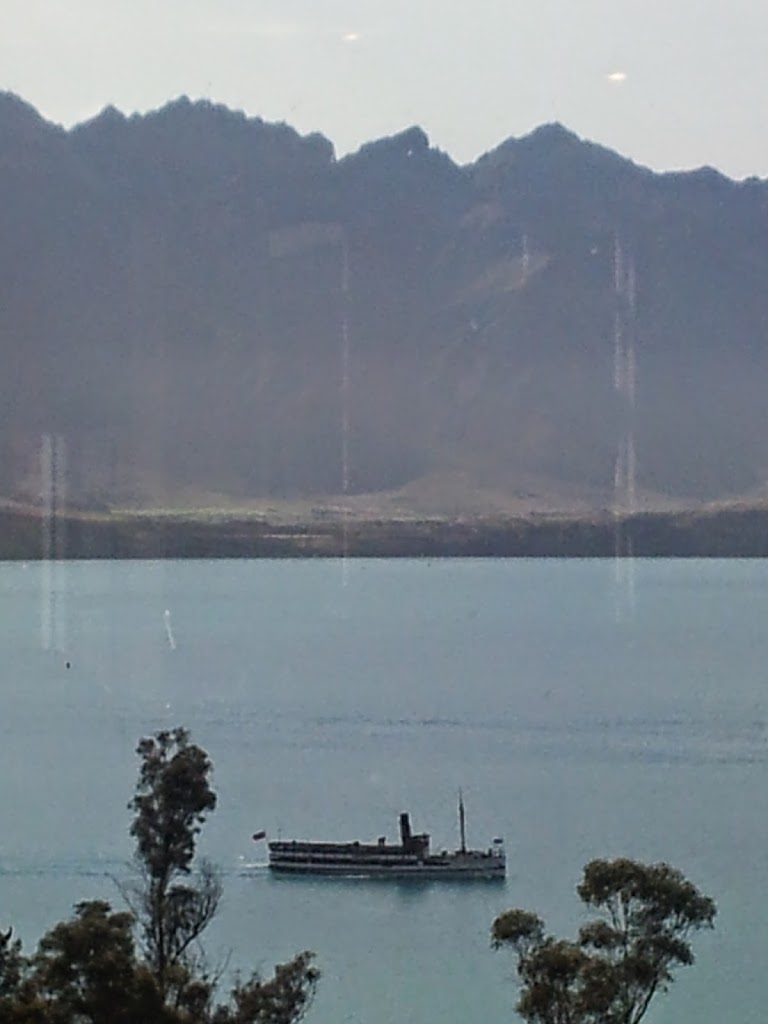 The TSS Earnslaw steaming down lake, from the hotel, departure morning.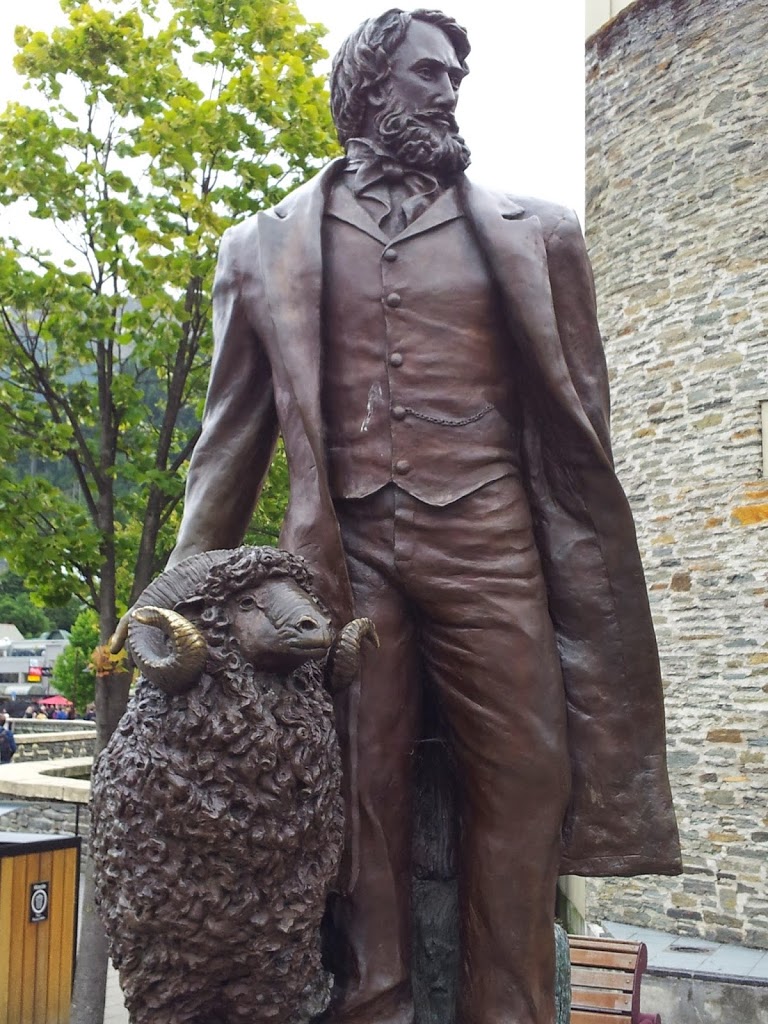 A region built on sheep and wool
First stop, the actual birthplace of bungy-jumping in 1988, Kawarau Bridge, a few miles out of QTown. It's been upgraded into a high-tech adrenaline machine, but the hertitage bridge, c 1880, remains. Surprisingly, they let you walk right up to the action…Close enough to "smell the fear…" With five young kids to raise, Stephanie made me promise not to try it. So, I have an airtight excuse not to participate!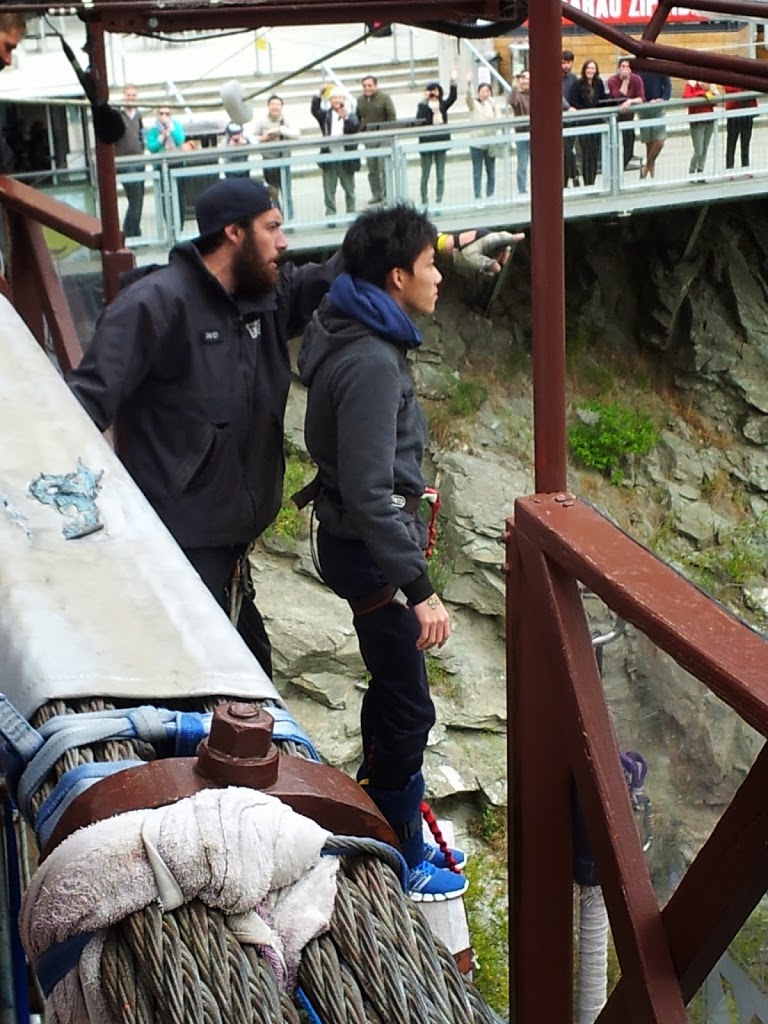 Almost ready to drop 140 ft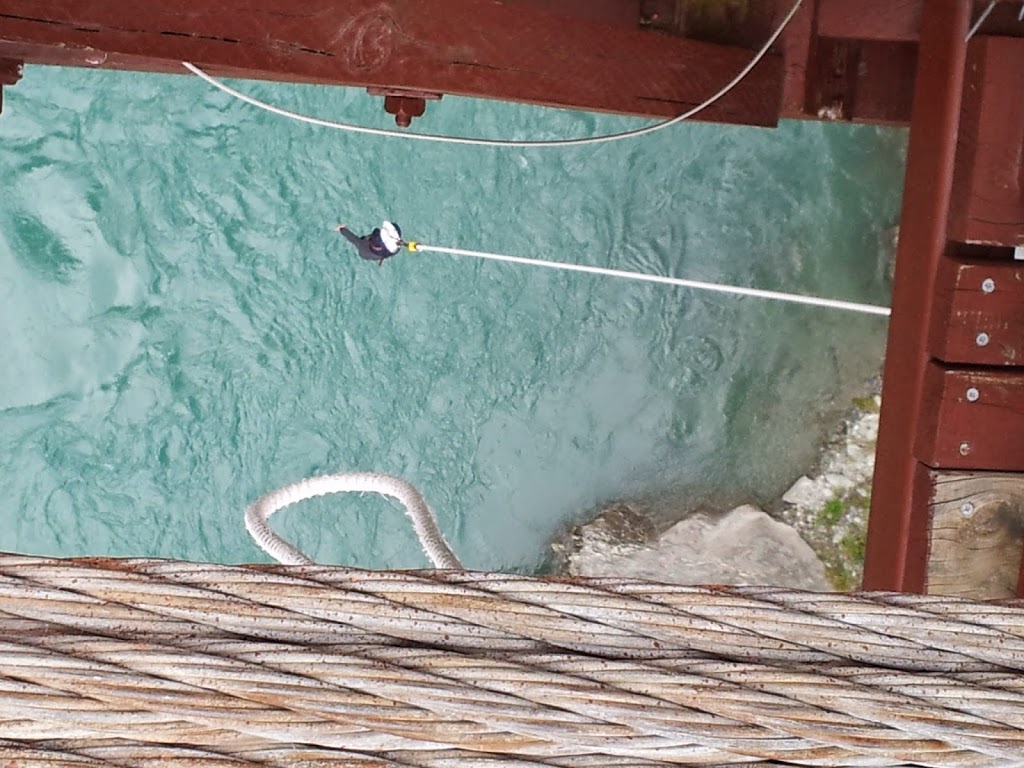 Awaiting pick up by a dinghy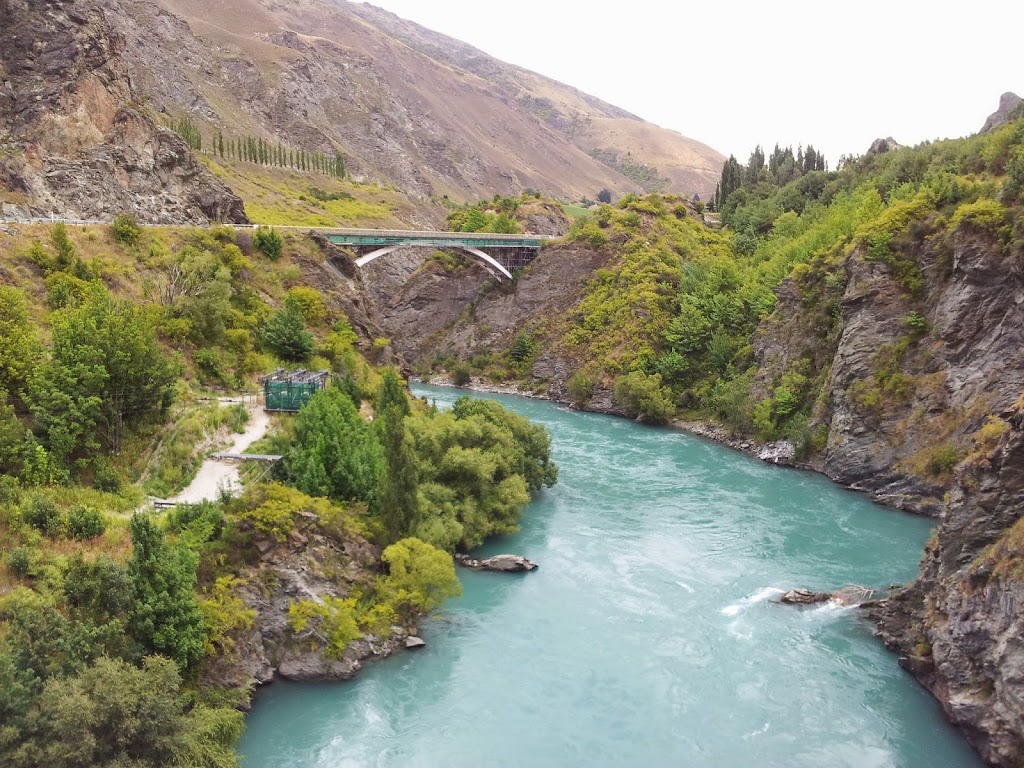 Kawarau Bridge and Gorge. Some LOTR scenes were filmed here as well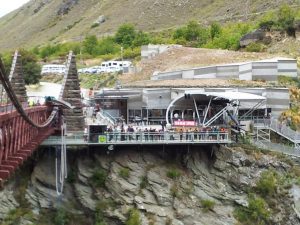 The modern Bungy Center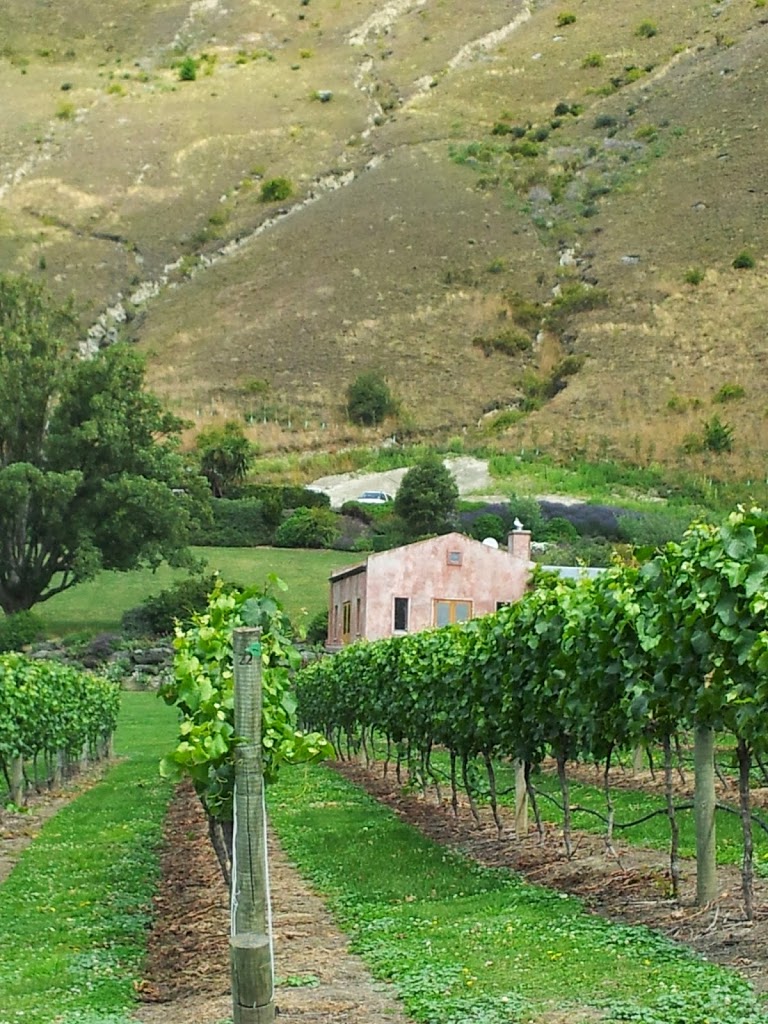 Vineyards along the gorge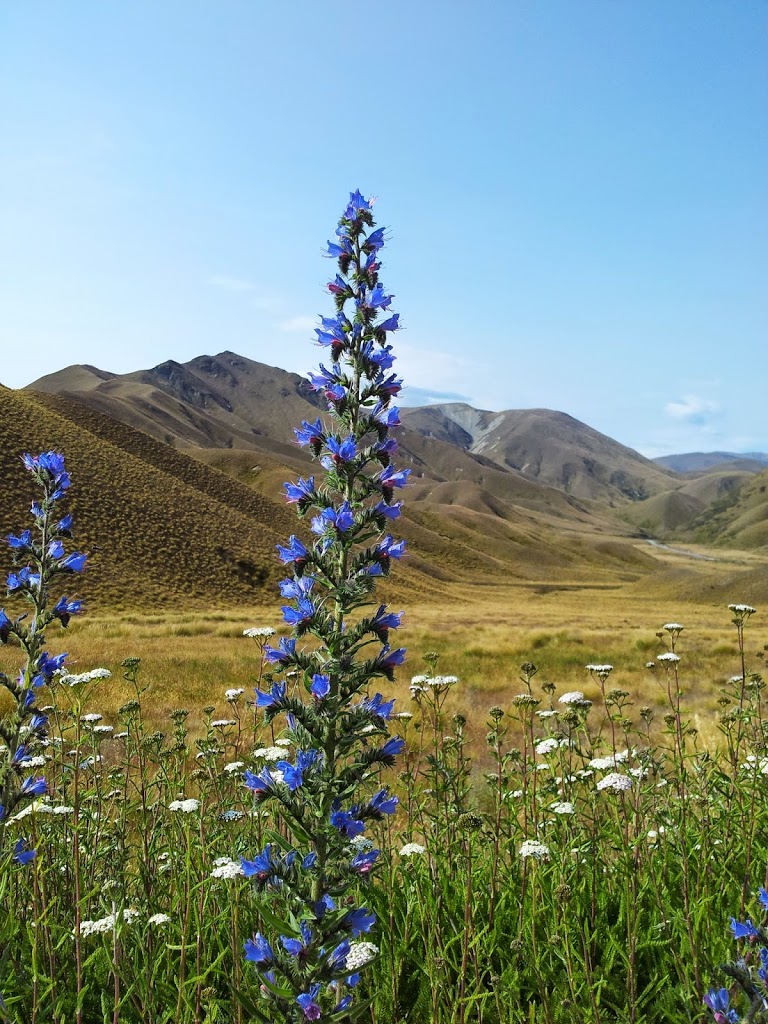 High, dry country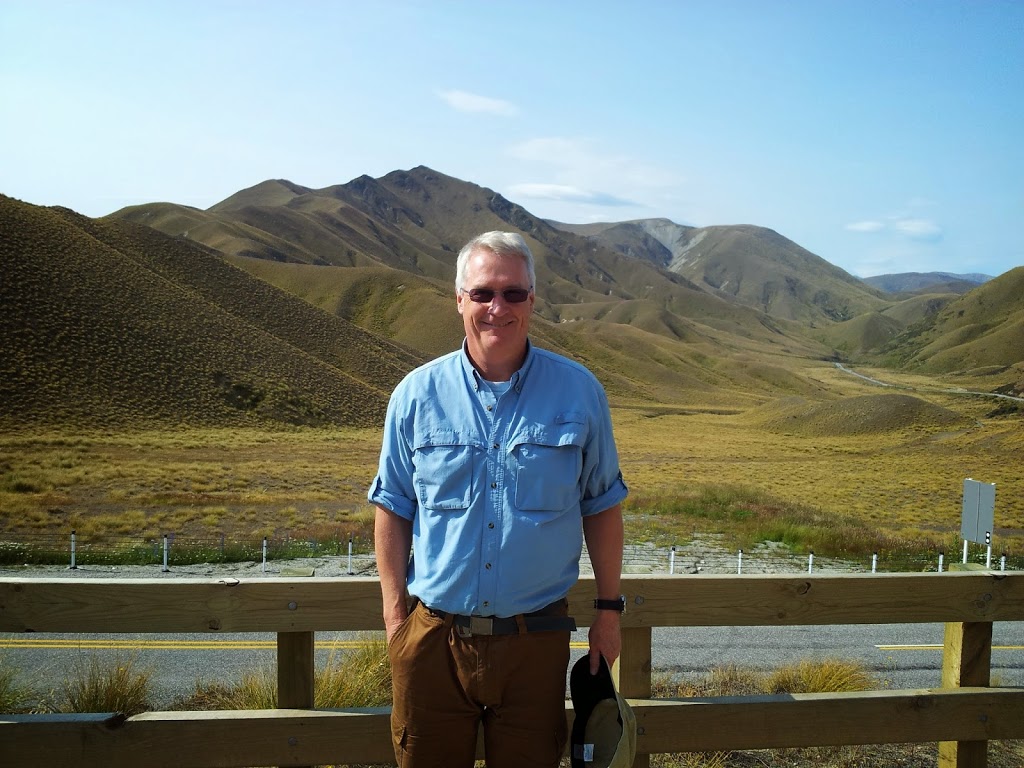 Fresh local cherries
Soon after leaving the Gibbston Valley vineyards, the landscape changes dramatically; becoming higher and much drier. Beyond the irrigated fruit-growing areas around Bannockburn and Cromwell, the landscape feels reminiscent of the American west; Wyoming or even Nevada…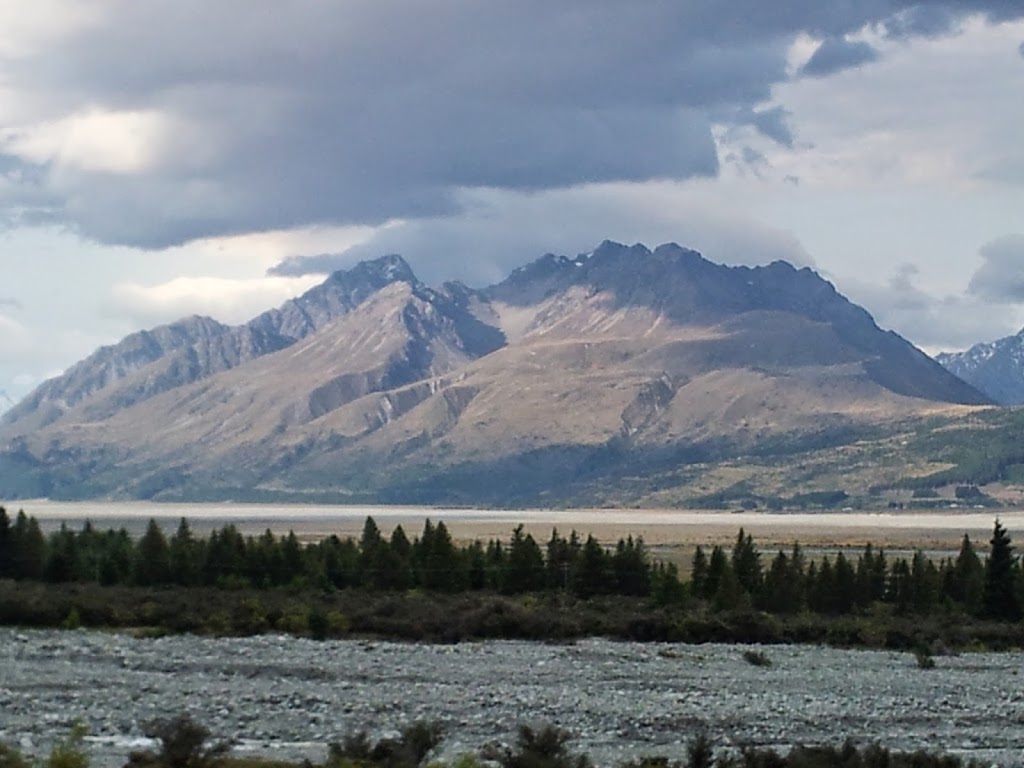 A long rural drive takes you north through Twizel and finally along Lake Pukaki towards the towering heights of the very ruggedly alpine Southern Alps. The storm clouds were building ominously and the landscape became marginally more fertile; with wide, glaciated river flats…Suddenly, Alaska…!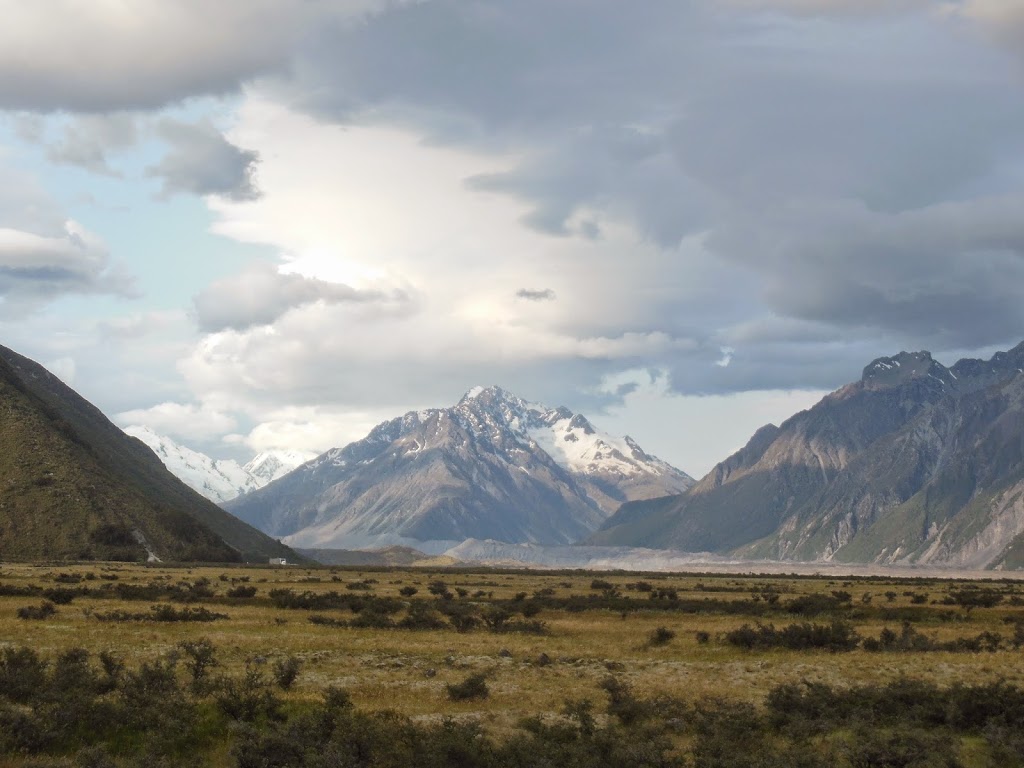 Approaching Mt Cook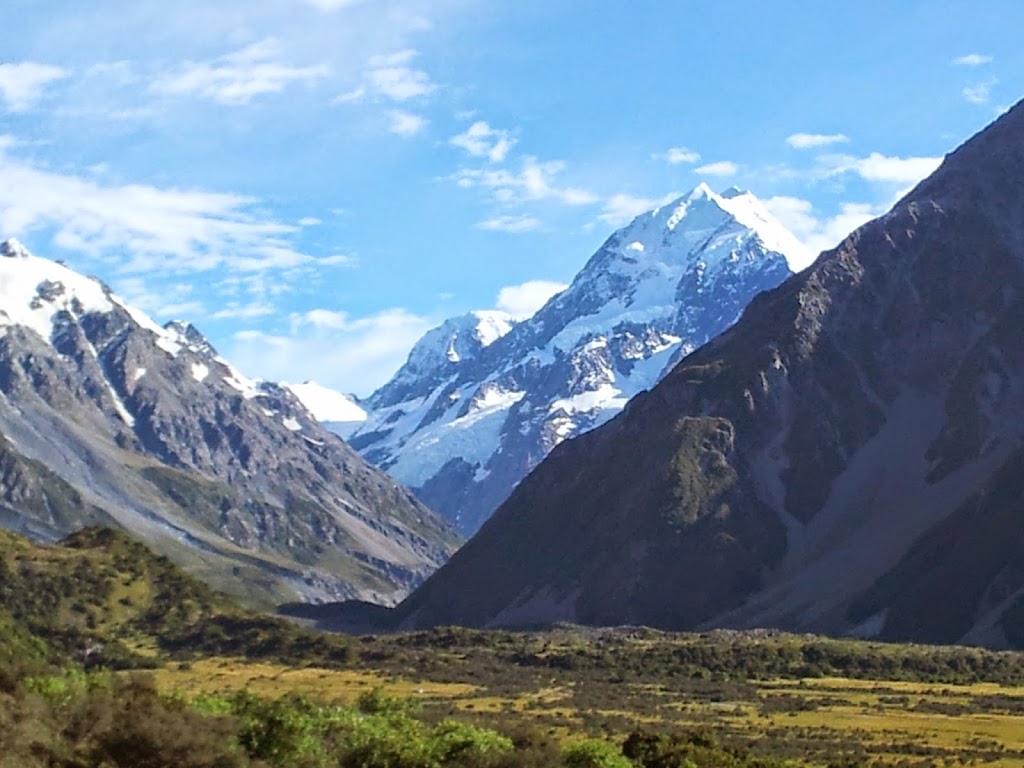 Mt Cook/ Aoraki under clearing, if windy, skies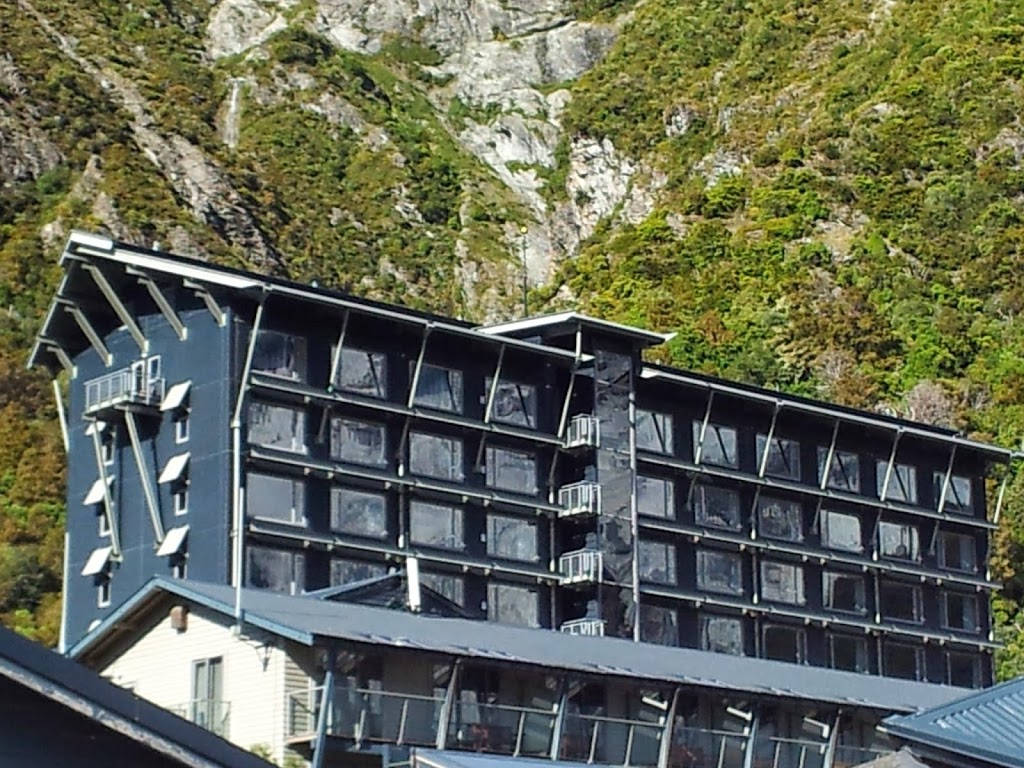 The famous Hermitage Hotel, clad in corrugated sheet metal
Miraculously, once again on this trip, the clouds parted at the vital moment and there was the summit of Mt Cook, luminescent, almost 13,000 ft above the valley floor. Like Milford Sound, a view many travel miles to see, though oftentimes obscured by cloud cover.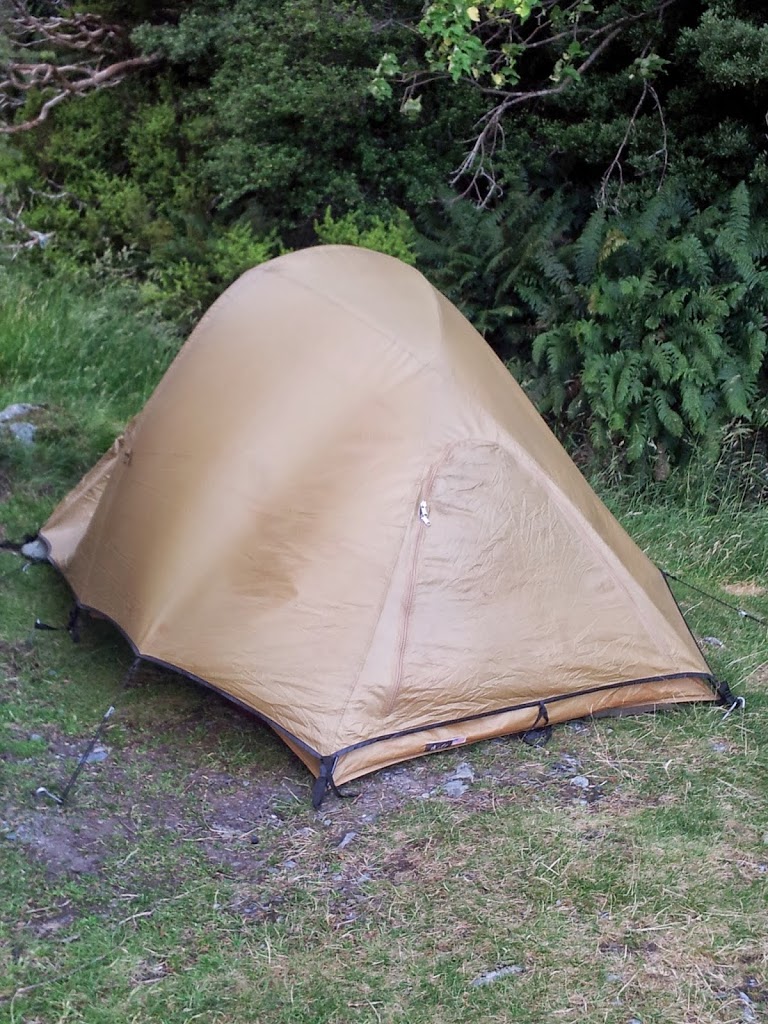 The Nolan Hotel, keeping it basic next door
I did spend a rather sleepless night with clear, sharp winds gusting off the mountains to over 100 km/hr (60 mph). A few times, I actually thought my stout mountain tent would be shredded, but no…we passed the hours without disaster.
One thing not to miss in Mt Cook NP is the wonderful, free museum that details the history of NZ mountaineering, including the ascent of Sir Edmund Hillary, who trained here for his successful assault on Mt Everest.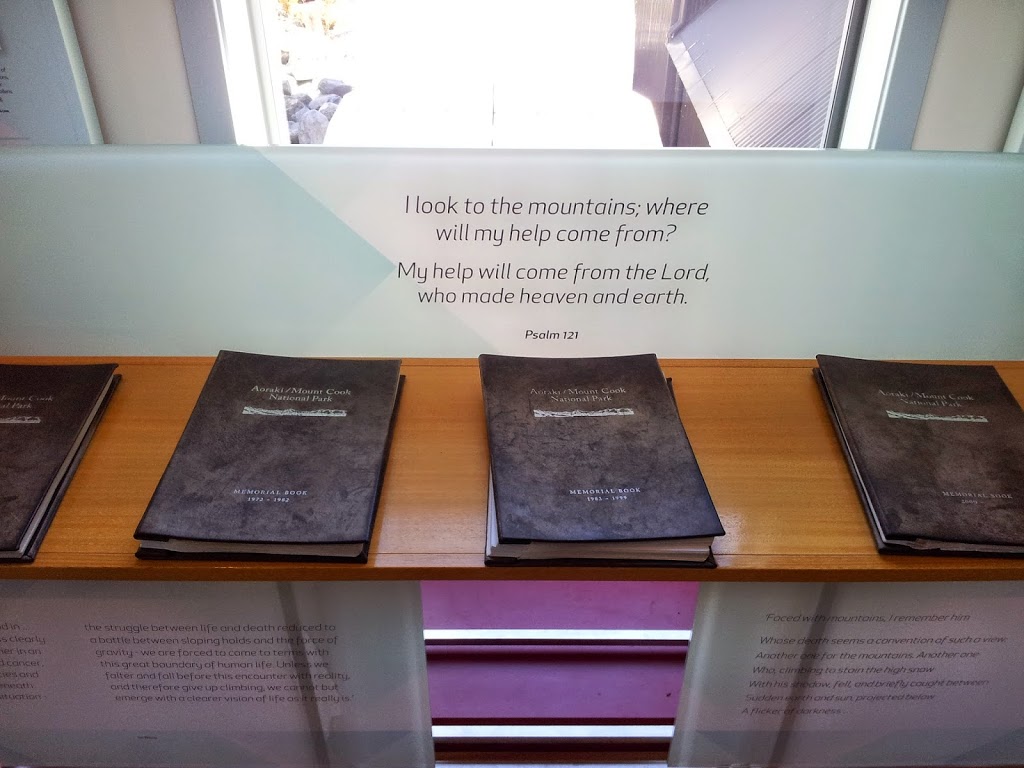 A series of books commemorating all the park alpine fatalities over 100 years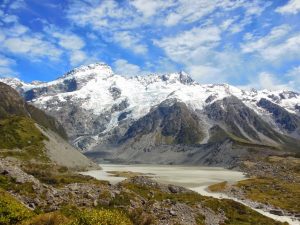 Hooker Valley view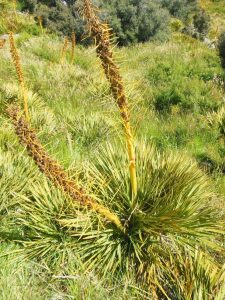 Next morning it was up early, under beautiful sunshine for a 3-4 hour solo hike up the Hooker Valley. There are tour operators who do guided day tours here, but save your money. This is an easy, exciting hike that you can plan on your own. Just pack a lunch and head off…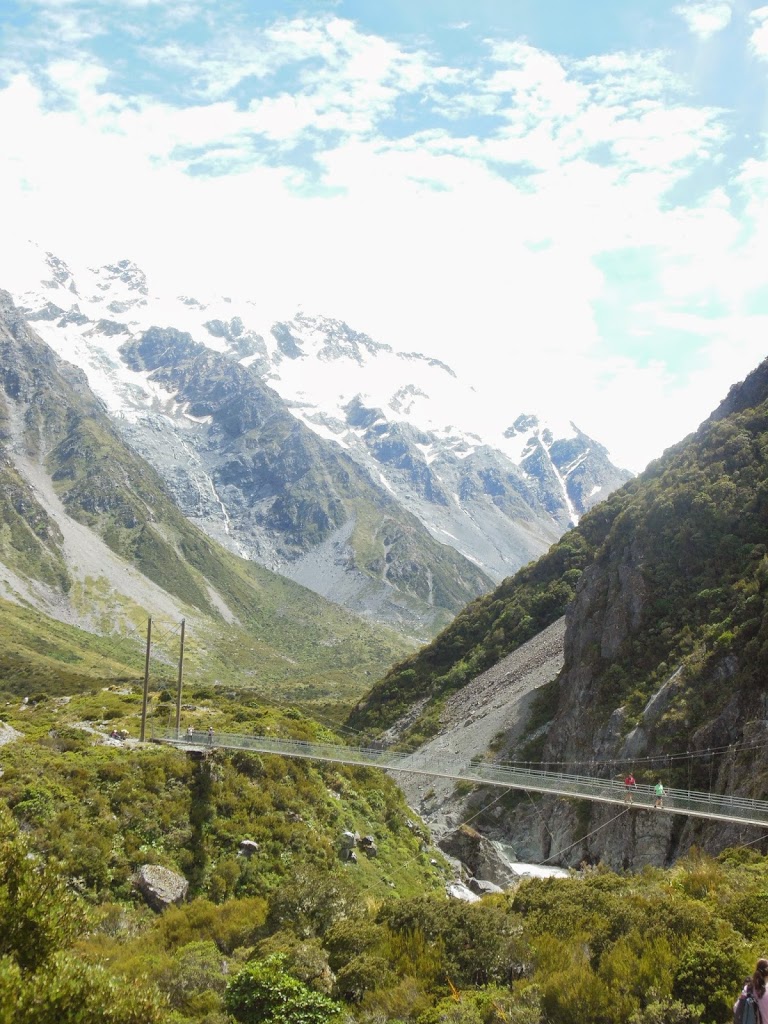 NZ swing bridge- a big one!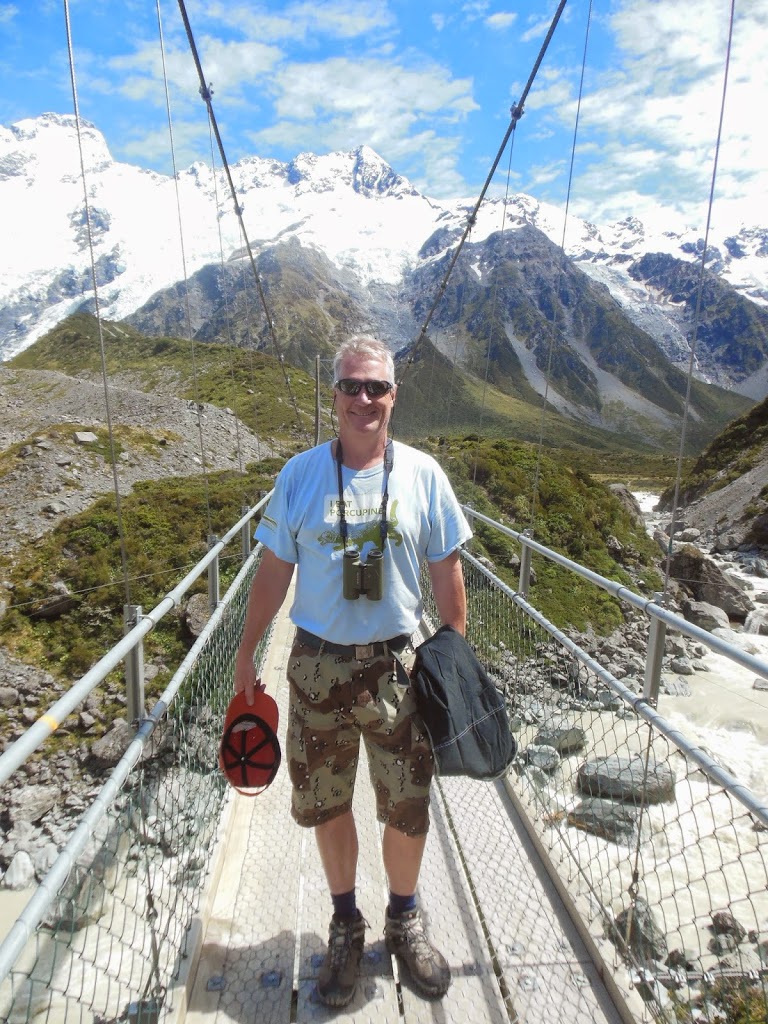 Never happier than on a hike..
The trail follows a glacial stream up to a moraine lake, right at the foot of Mt Cook. Impressive peaks if the weather is favorable.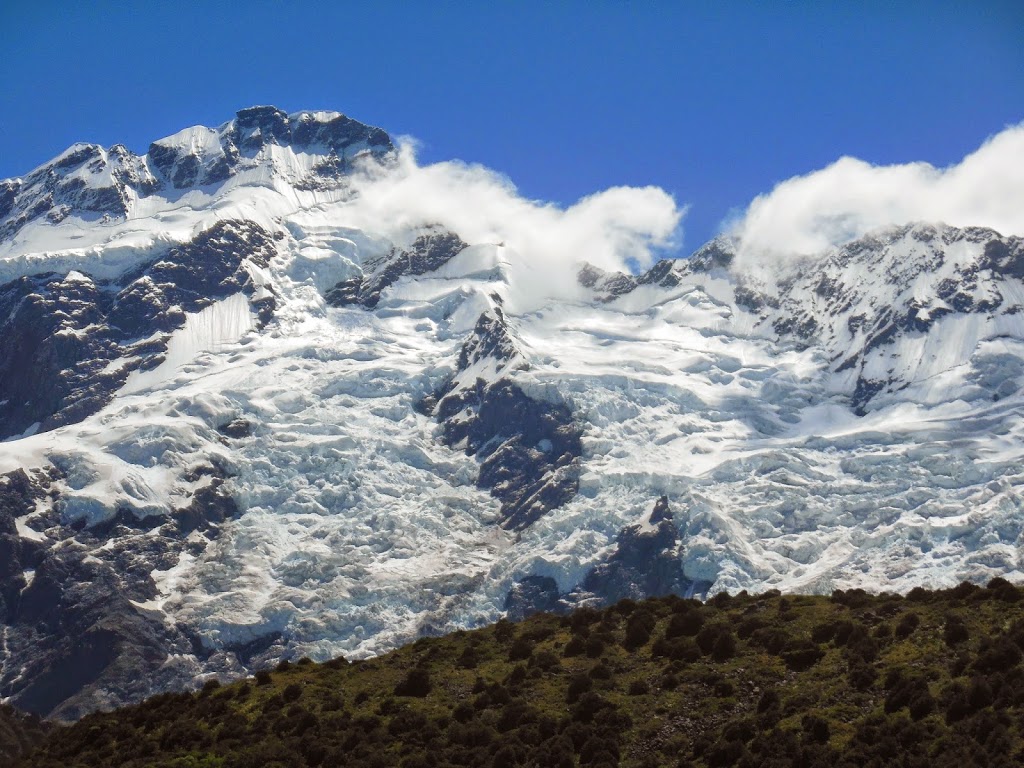 Of 27 NZ peaks over 3000m, 22 are in this park
High up, the vegetation becomes sparse due to the many months of snow cover and poor soils.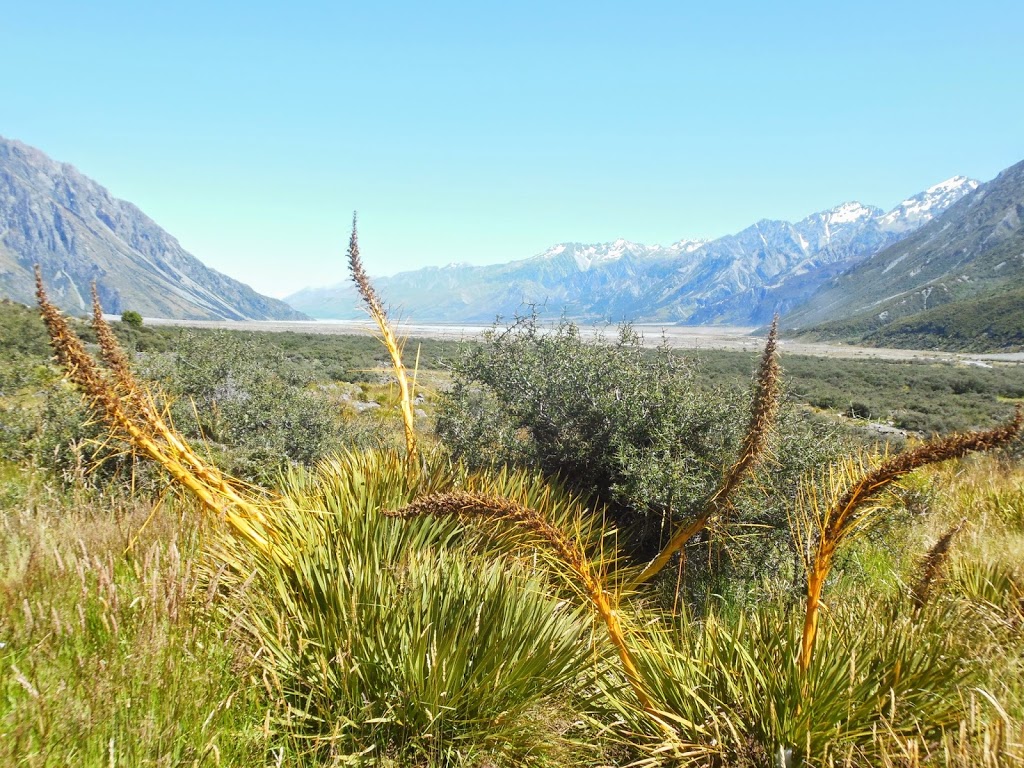 No place for sissies….Even the plants here need to be tough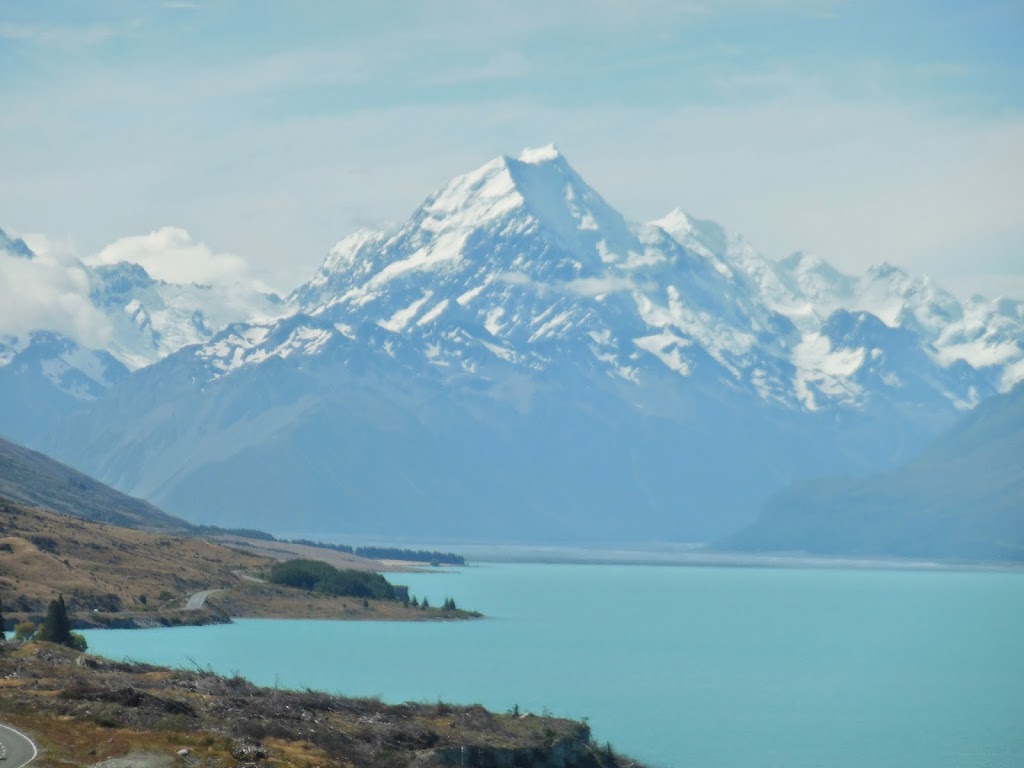 Mt Cook over Lake Pukaki
Mt Cook NP was a real highlight of the trip. Much more severely alpine than I expected. The awesome weather helped, but if you come well-prepared, you won't regret the effort required to get here.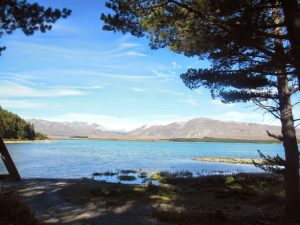 Lake Tekapo campground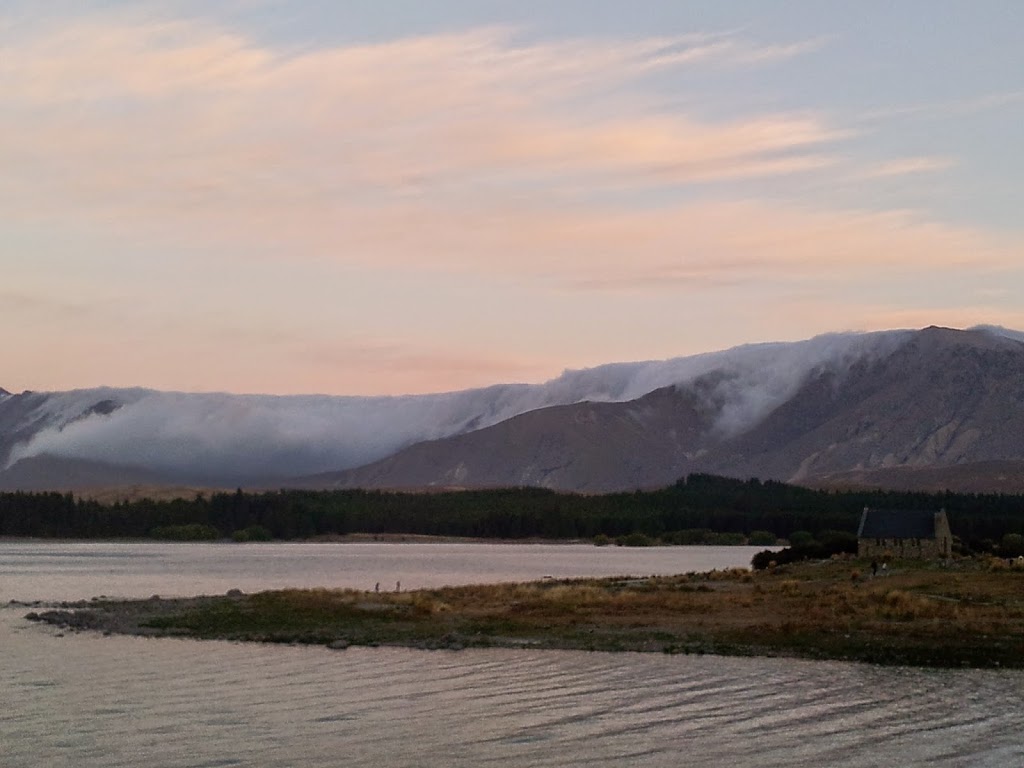 The famous Church of the Good Shepard, c 1935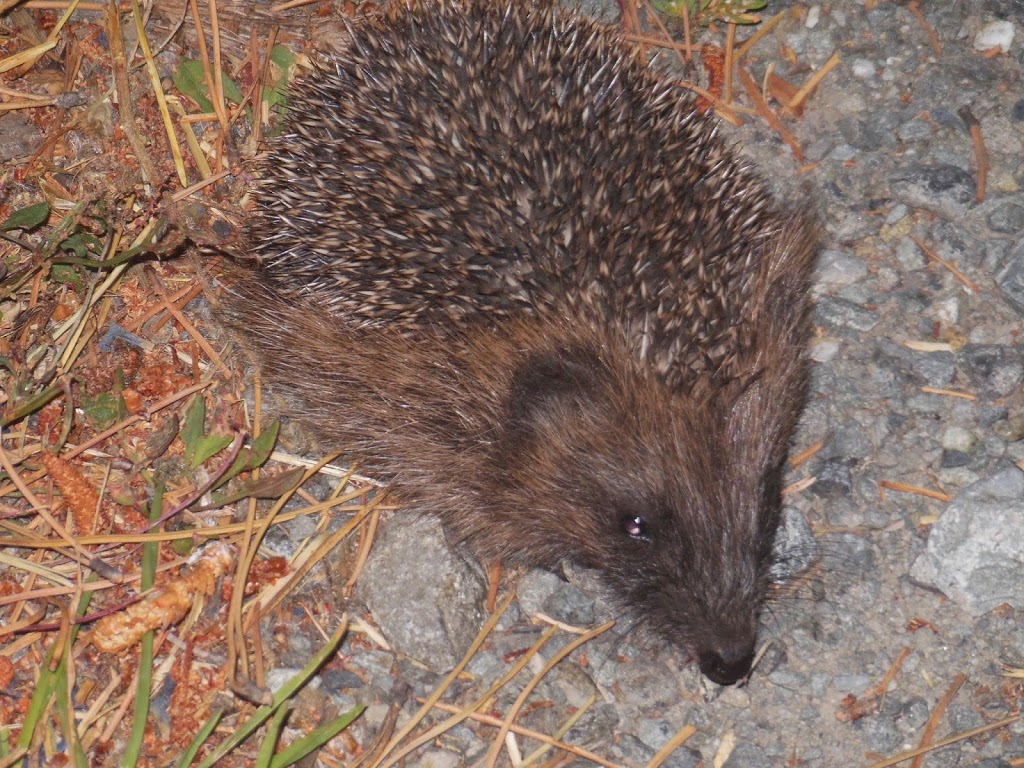 Campsite neighbor
Heading north a few hours towards Christchurch, you arrive at Lake Tekapo, one of a series of large, turquoise, glacial lakes flowing out of the Southern Alps. This is the heart of the MacKenzie Country. A vast sub-alpine plateau, settled by tough Scots-Irish shepherds in the 1840's and still wild and sparsely settled to this day. Sheep remain the primary occupation in this austere, but intensely scenic, area.
An Echidna
Mount John from the campground.
Climbing Mt John, a small mountain on the SW corner of Lake Tekapo, is a must do. The views are awe- inspiring, and there's a highly regarded summit cafe, as well as natural hot-springs at the base, for an after-hike reward. The campground here is beautiful, right on the lake, next to the hot springs. Plan on 2 nights at least.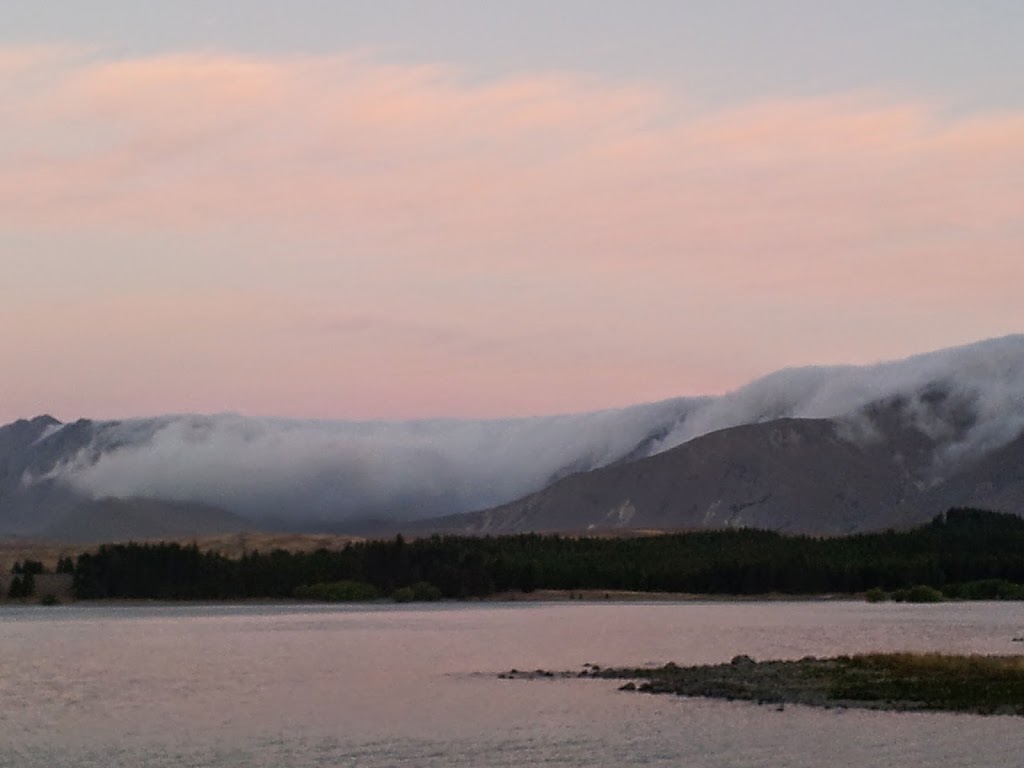 Evening cloud sliding over the ridge…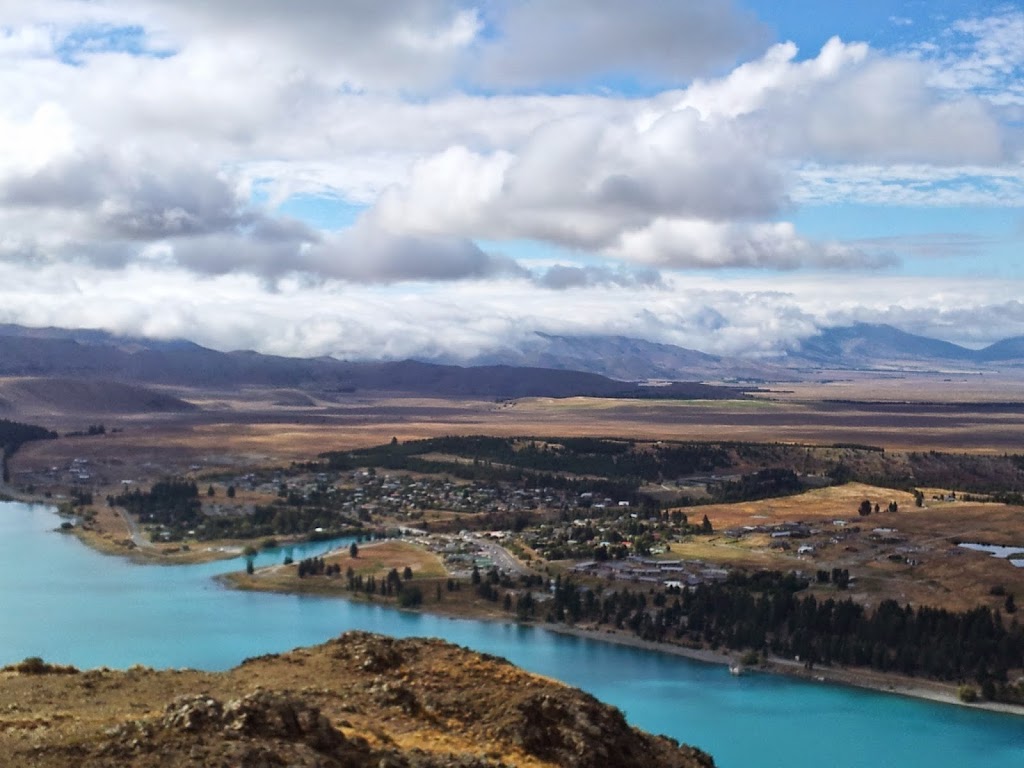 Tekapo from Mt John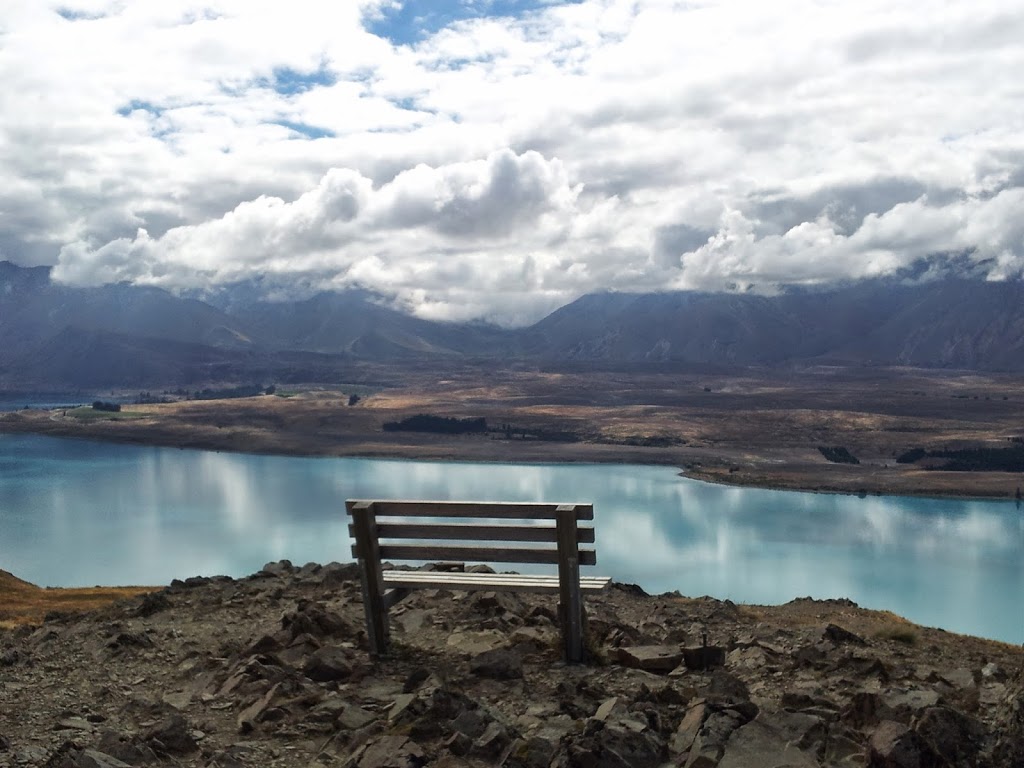 Summit contemplation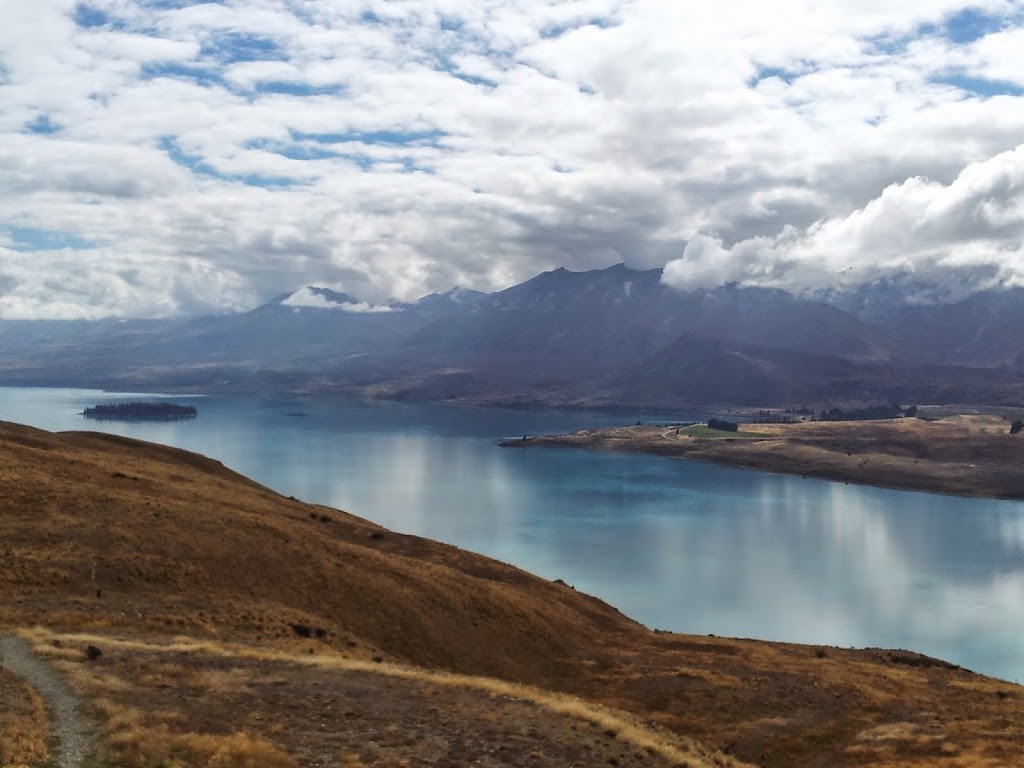 Above Lake Tekapo
Because of it's isolation and clear, dark skies, Mt John is also the sight of a major Observatory for the Univ. of Christchurch. Not something you see on many summits…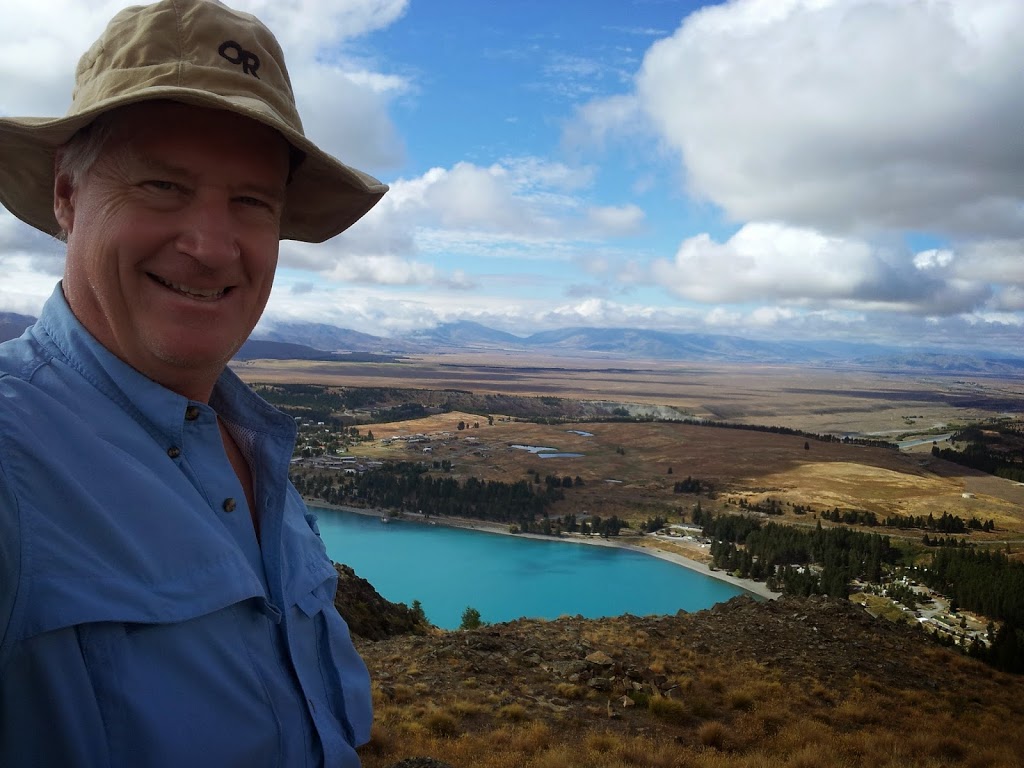 The MacKenzie Country below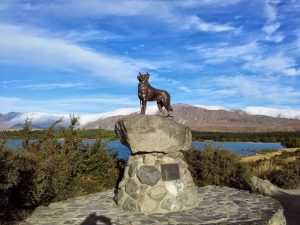 The Collie Monument
Just out of town is the ridiculously photogenic, lakeside Church of the Good Shepard, built in 1935; scene of many weddings and calendar shoots. Much less known is the nearby Collie monument, a tribute to the dogs that helped settle this wild country.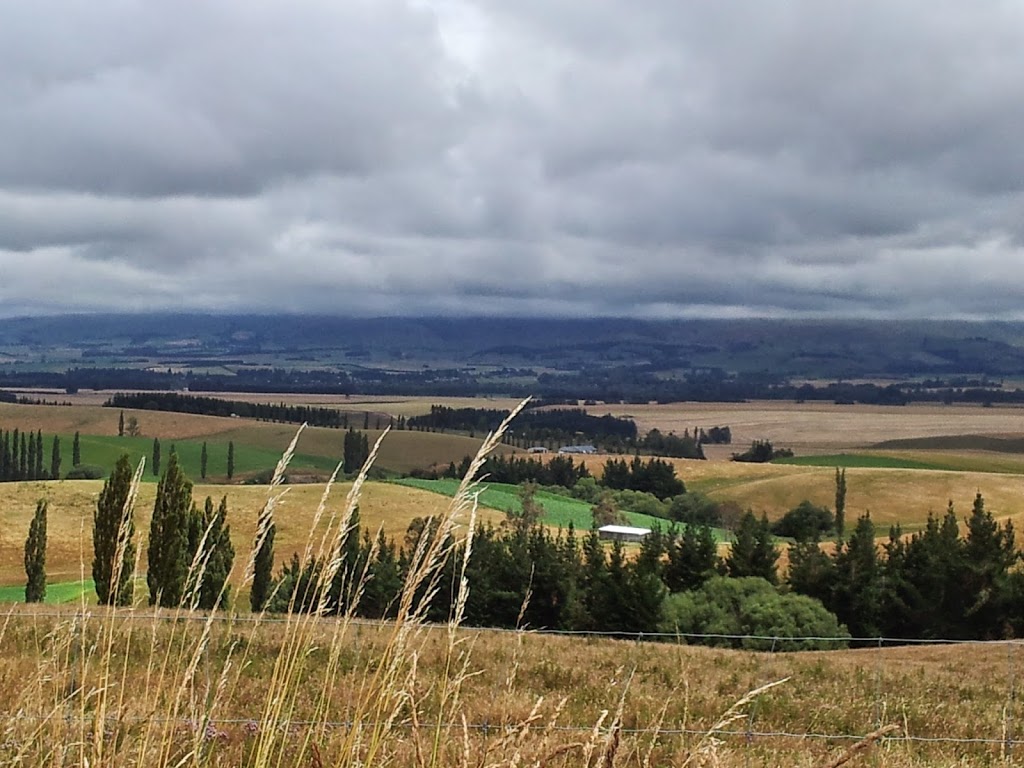 Cantebury Plains, approaching Christchurch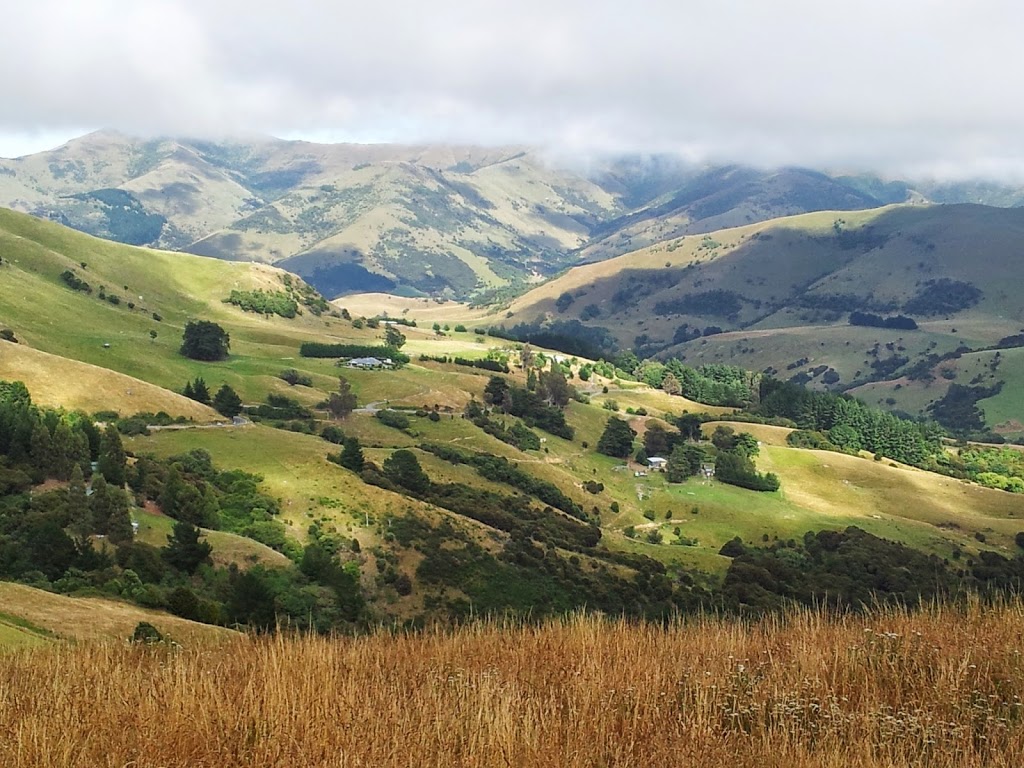 Banks Peninsula interior
Heading several more hours north brings us back into Christchurch. I arrived in ChCh a full day early for one last adventure. Several travellers had raved about the unusual beauty of the Banks Peninsula; a vast, varigated coastline which is actually a massive, flooded, collapsed volcano
caldera. And even better, it's only an hour's drive SE of ChCh.
Strangely, the main town and harbor, Akaroa, was originally settled by French sailors prior to NZ being claimed by Britain. They stayed on, and now 150 years later, there exists a tiny outpost of Gallic culture on the South Island of NZ. Incredible history….!
The peninsula is a genteel weekend playground for Christchurchians, and retains a very charming, pastoral feel; like some long lost Carribean isle.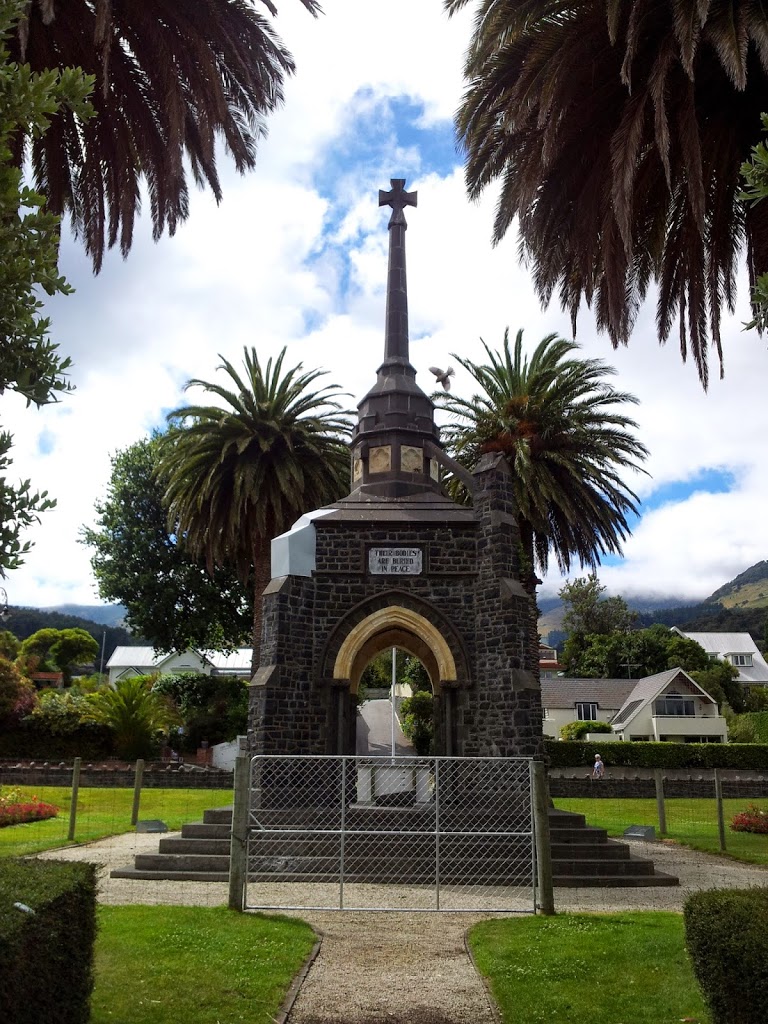 WWI monument with earthquake damage
Another activity I was here for was a dolphin cruise on the Fox 2, a restored 1920's Ketch, run by an American expat couple from NYC! Several people told me it was a "Top Three" NZ experience, so I just had to get aboard…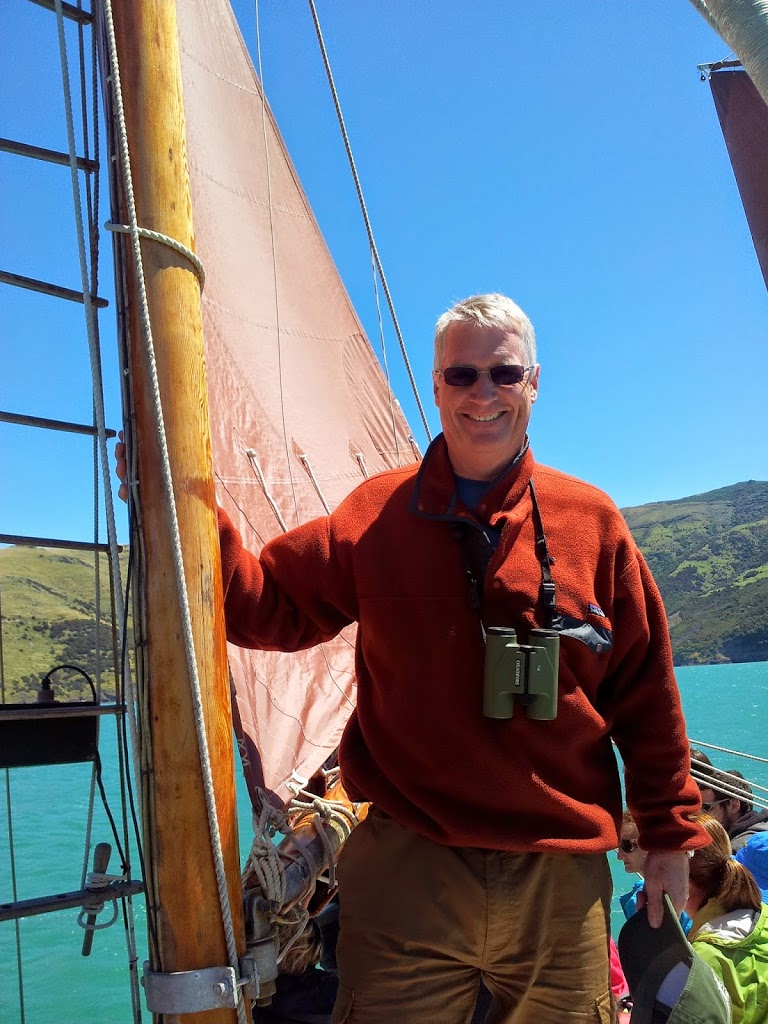 The weather was perfect, the company fun and the skipper very enthusiastic and informative. It was awesome. We got outside of the long harbor of Akaroa, into the open sea, passed impressive sea cliffs and saw lots of wildlife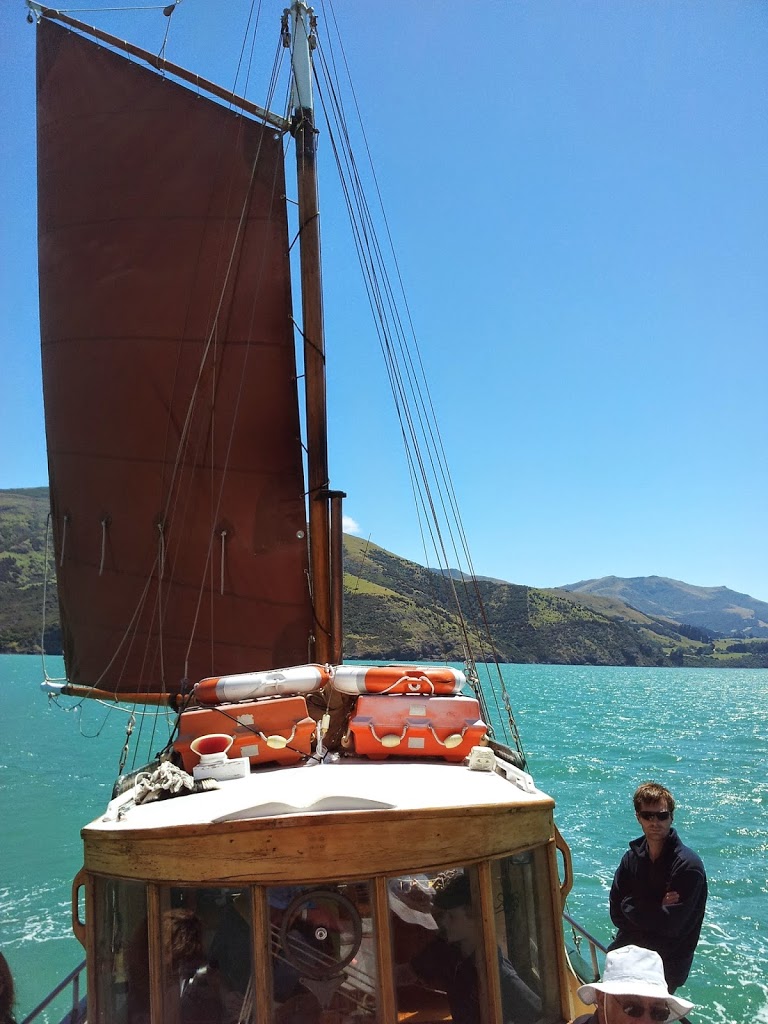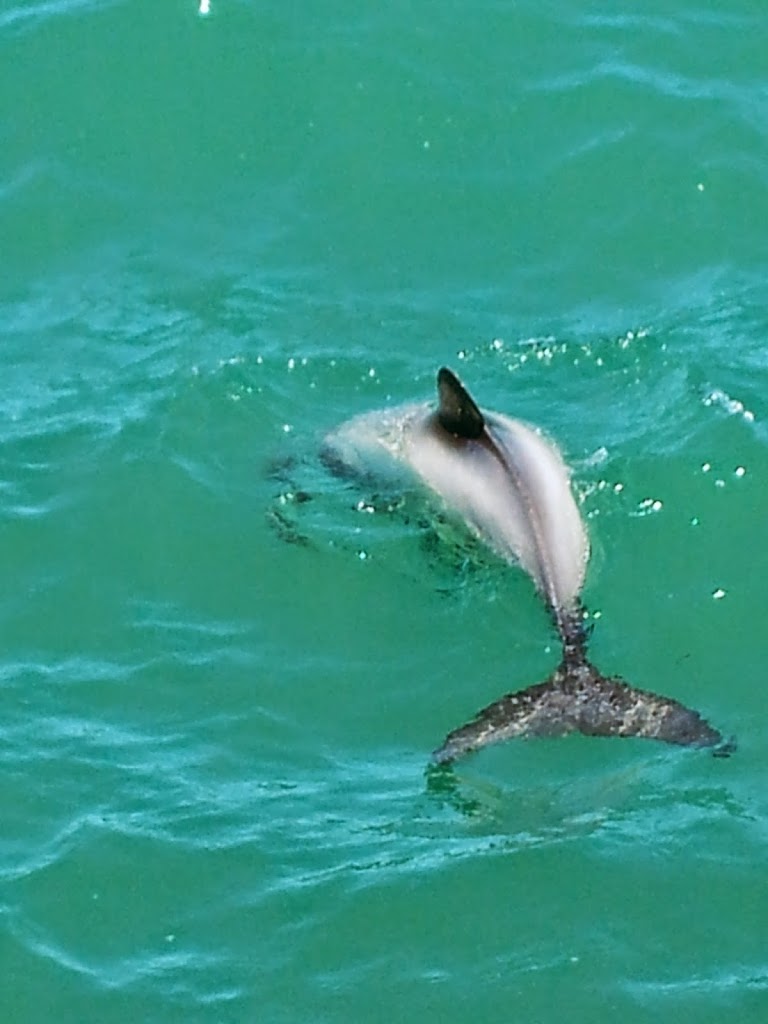 As good as all that was, the star feature of the day was
the gregarious pod of Hector's Dolphins that played right alongside the boat. They are the world's smallest (3-4 ft) and rarest dolphin, less than 2000 are estimated to remain. This is the only place on earth you are likely to encounter them, so we felt very blessed and fortunate to have the experience.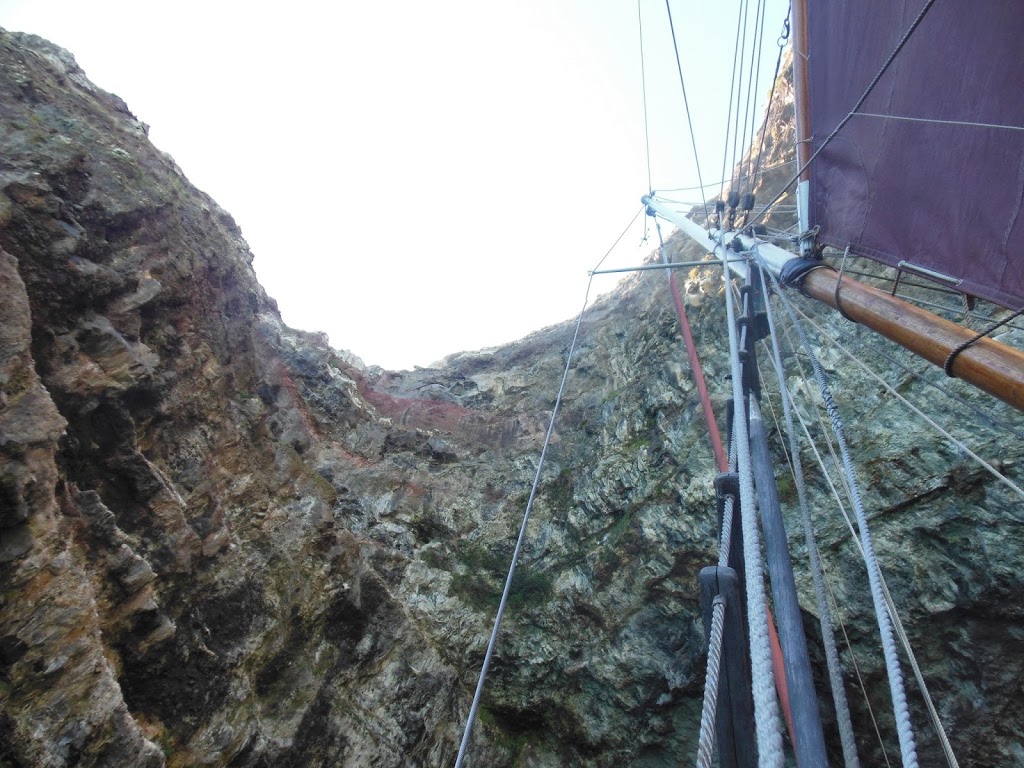 Mast and sea cliffs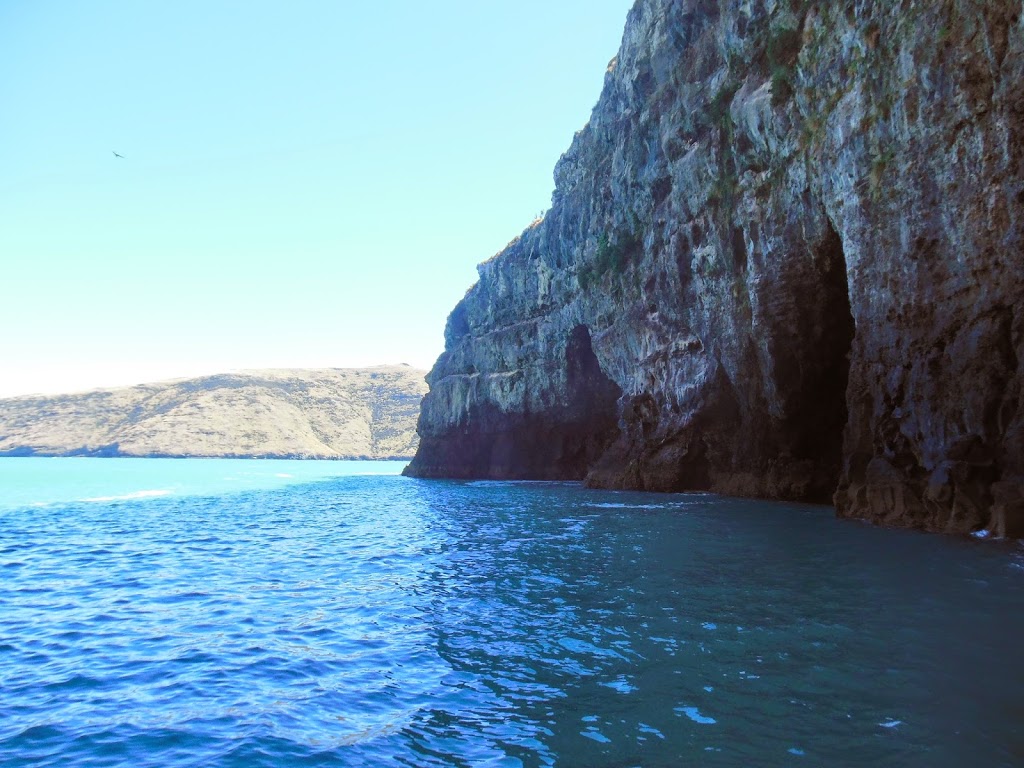 Cool sea caves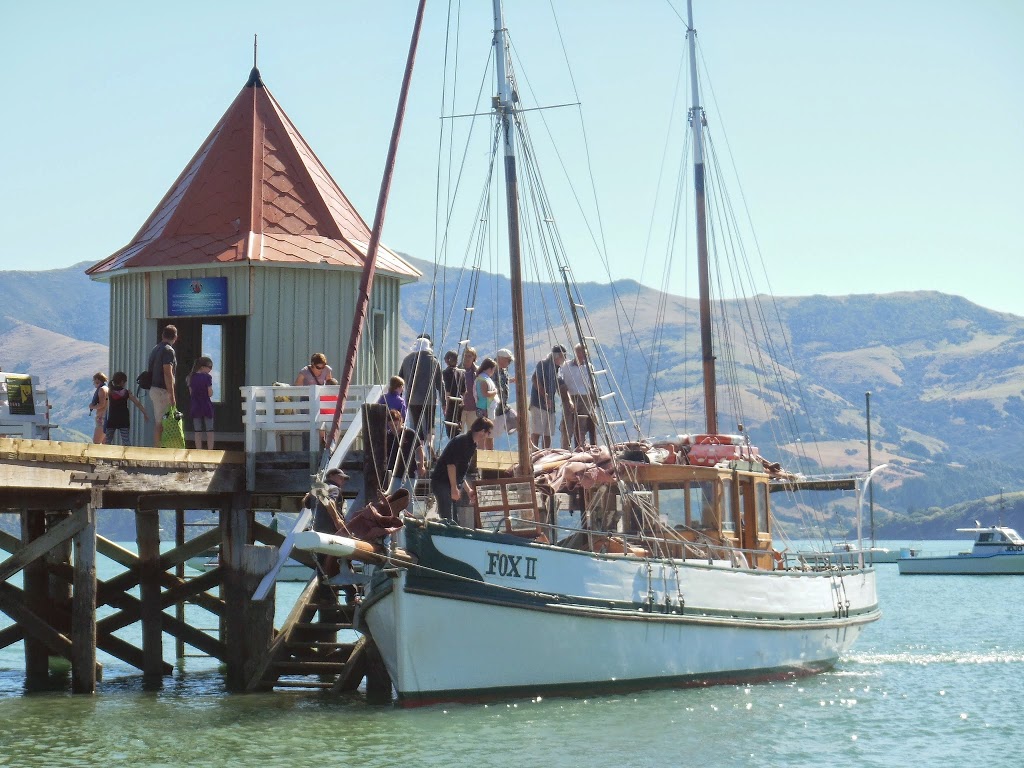 Back at port
I have to agree…a day sail on the Fox 2 out of Akaroa was a top NZ experience for me too. If you are in the area, it's a must do..Highly recommended!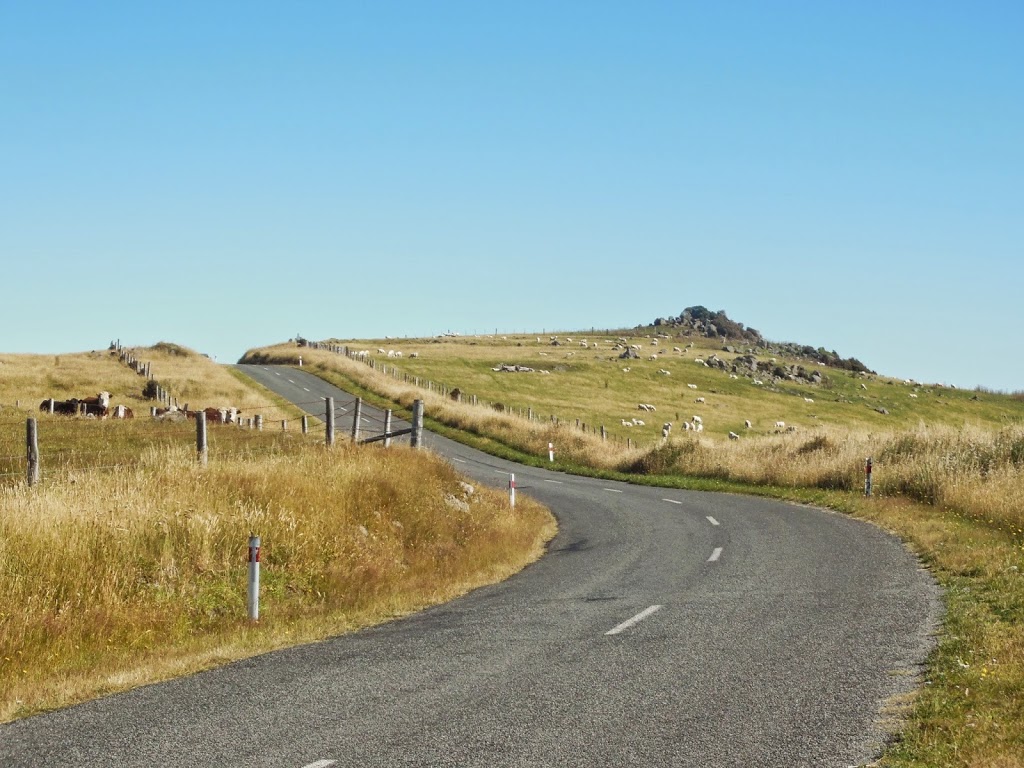 Summit Road, Banks Peninsula
From Akaroa, you can drive the impossibly windy summit road back towards ChCh…..It's an amazing drive, but "keep your eyes on the road and your hands upon the wheel…" for sure. I had to get back for the next day's flight out. If you have time sufficient, one could easily spend a very pleasant week out here exploring all the little harbors and byways.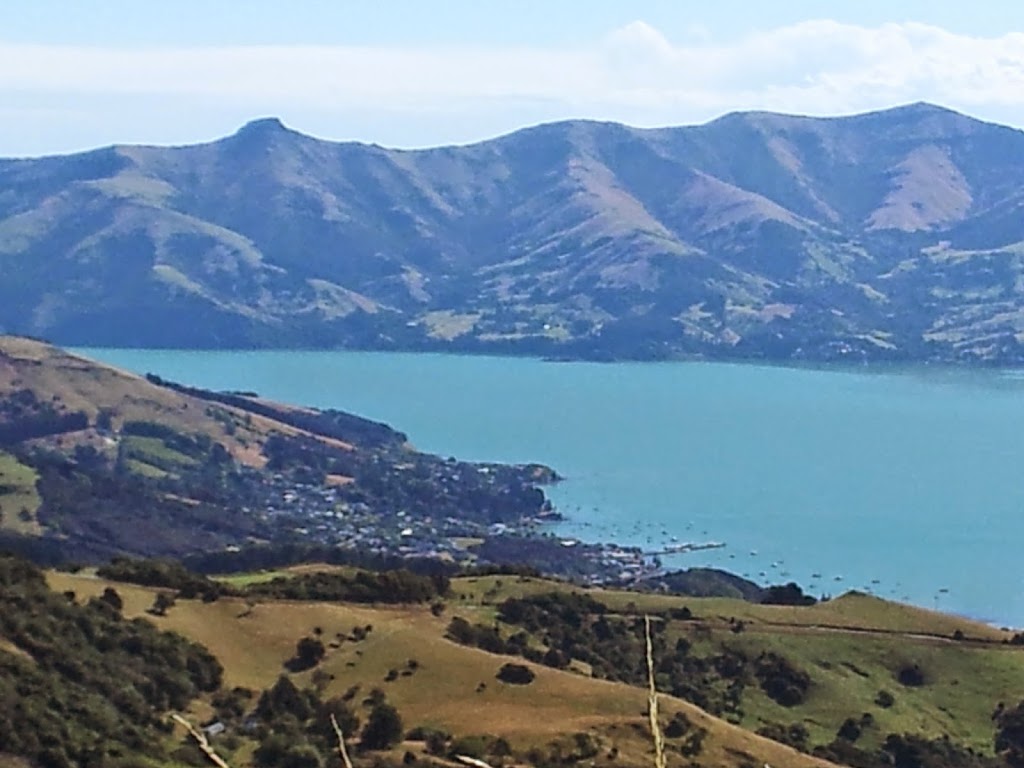 Akaroa below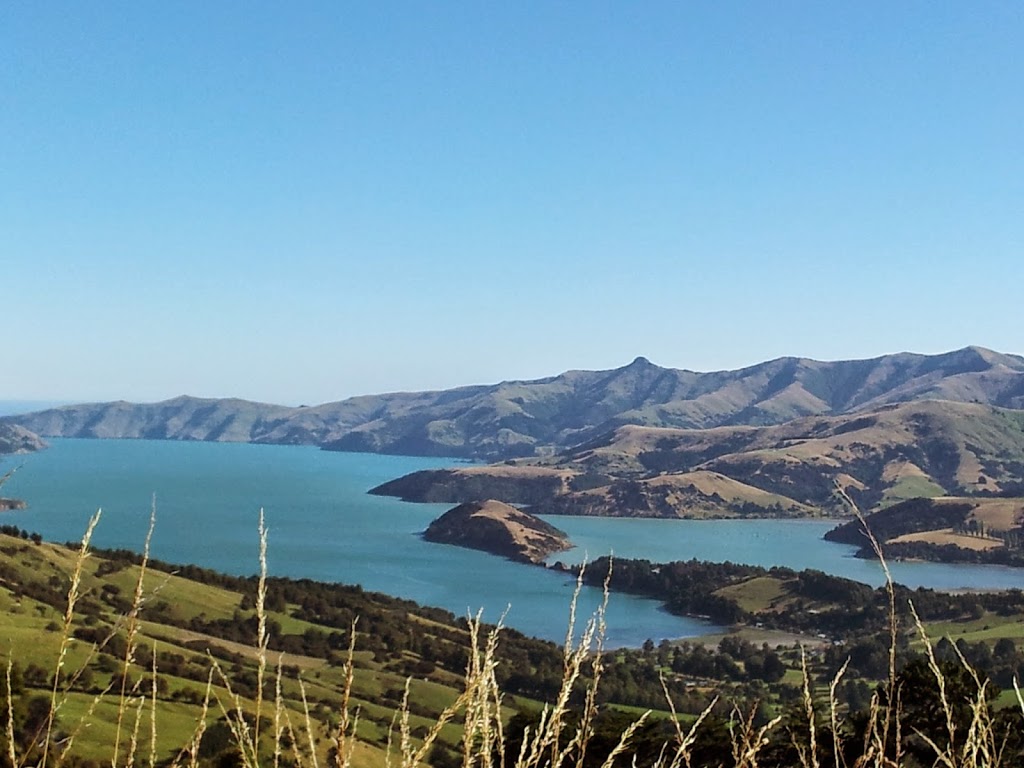 The flooded caldera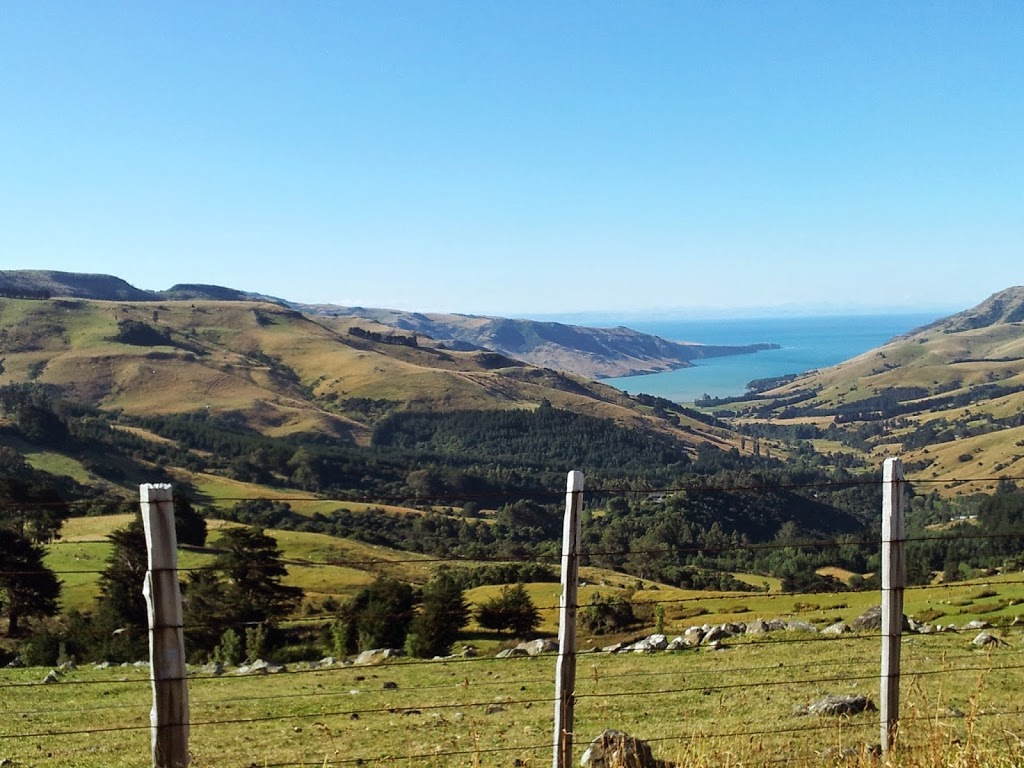 A distant, remote harbor and village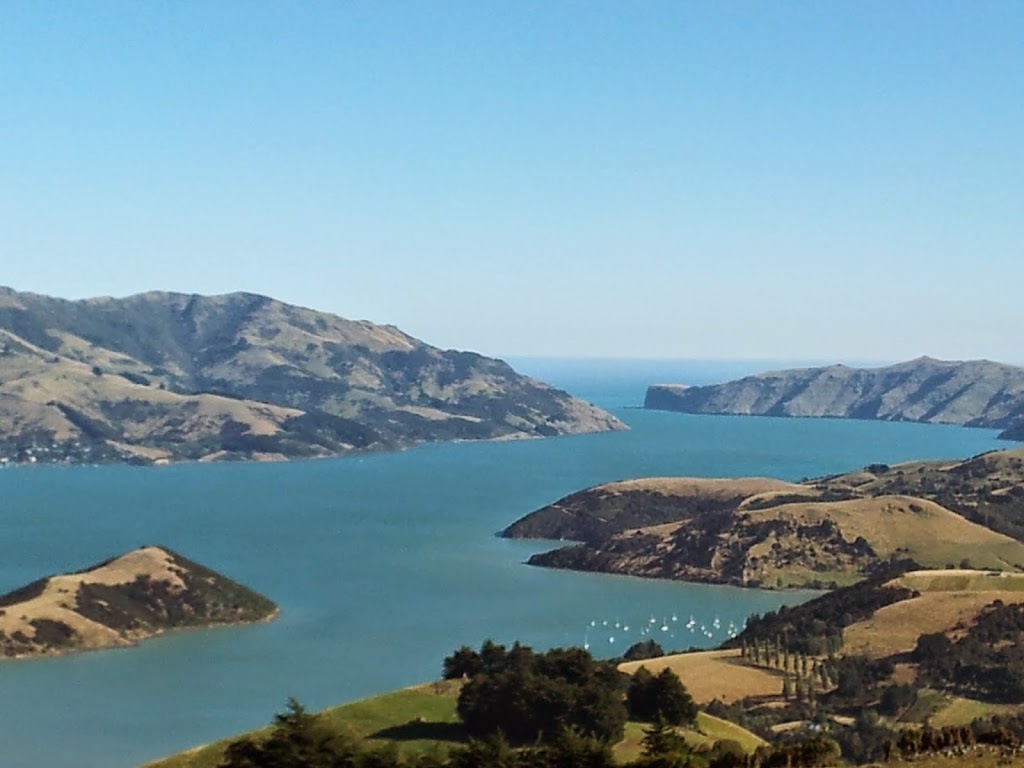 Akaroa Harbor NZ, a sublime landscape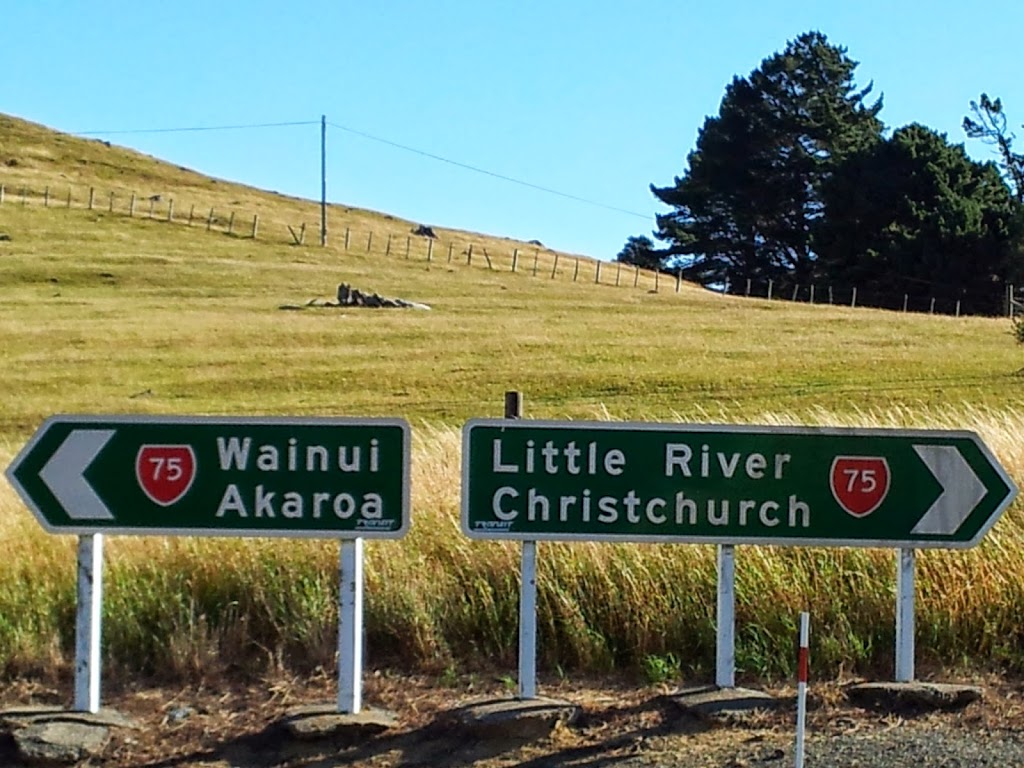 The end of the line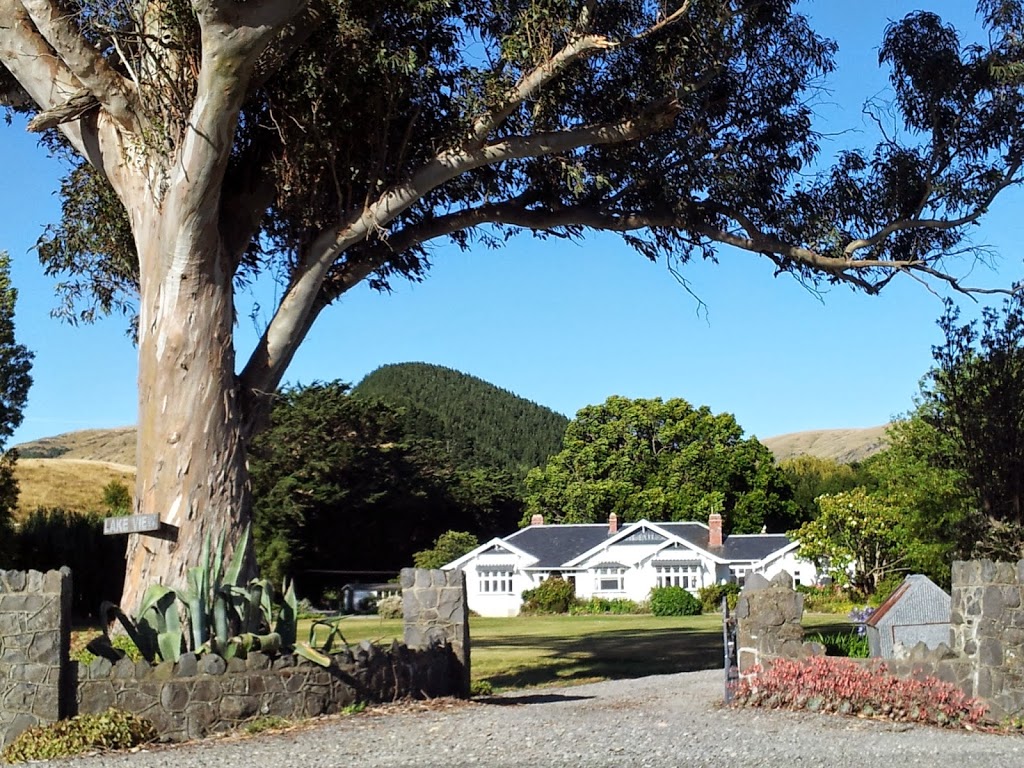 A country estate, Banks Peninsula
So, even the best adventures have to end; and life, work, family…reality…. soon enough intrude. But these eighteen solo days in NZ felt like a real gift, and a vital reinvigoration of my busy life in Brisbane. And that's how the perfect trip should end, not with regret, but anticipation…. As great as it was, I was surprised to find myself ready to get home, sleep in my own bed, pick up Stephanie and the kids at the airport the day after my return and get back into our routine. Hopefully, there will be many other adventures to come, but the warm, golden memories of this one can sustain me for a long while, indeed, until then…
Thanks for hanging in there folks. This was a long one, but I wanted to do NZ justice. Hopefully, you can take away a few nuggets of info that will help you as you plan your next great adventure too. All the best in your travels. Cheers! DDU