Old Vines…cheers!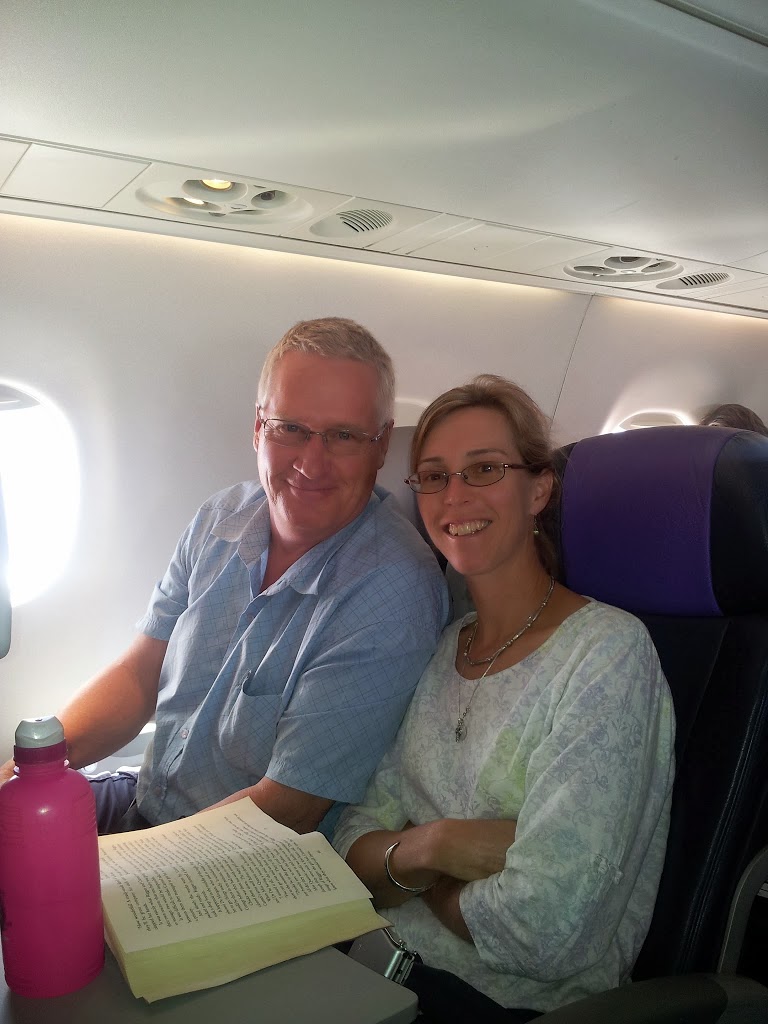 Airbourne, sans children!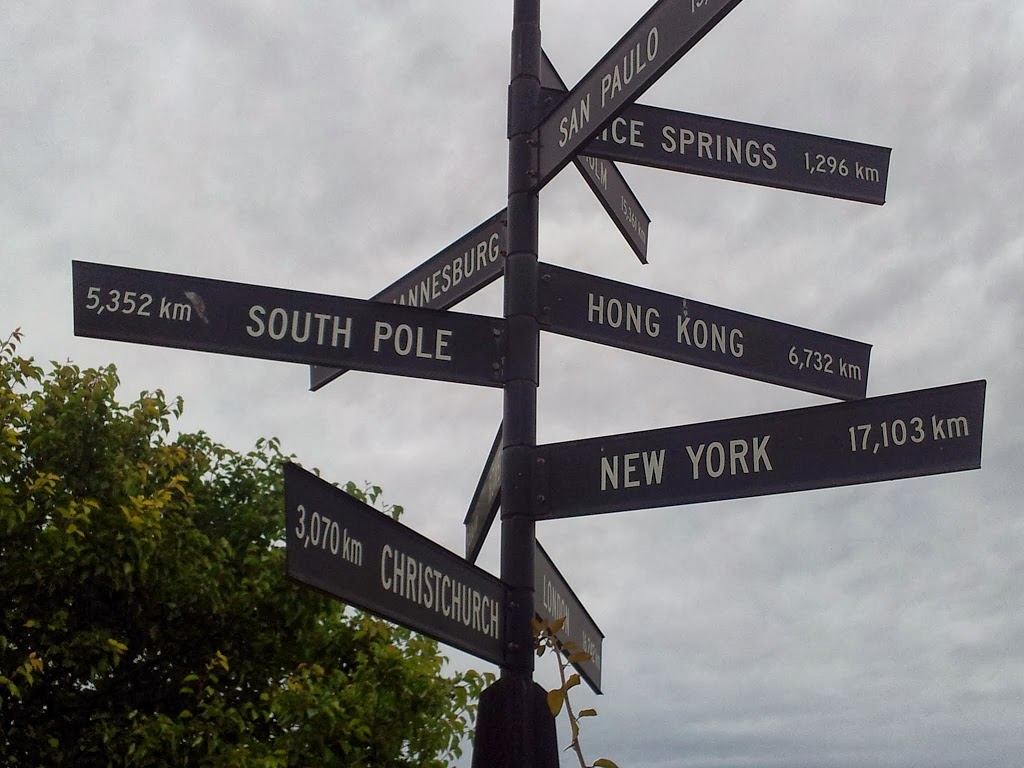 More than 3 times closer to the South Pole than NY!!
Stephanie and I recently had a chance to get out and see another part of Australia, the vast and dry state of South Australia. I had a five day EM conference in Adelaide and Stephanie came along for five nights leading up to the event. We spent four wonderful nights B&B exploring the world-renowned wine districts of McLaren Vale, Adelaide Hills, Barossa and Clare Valleys. A fertile arc running north, east and south, all are within a two hour drive from central Adelaide; making them popular weekend destinations for Adelaidians. These are some of the oldest and best vineyards in Australia, dating back to the arrival of German missionaries and settlers in the 1830's.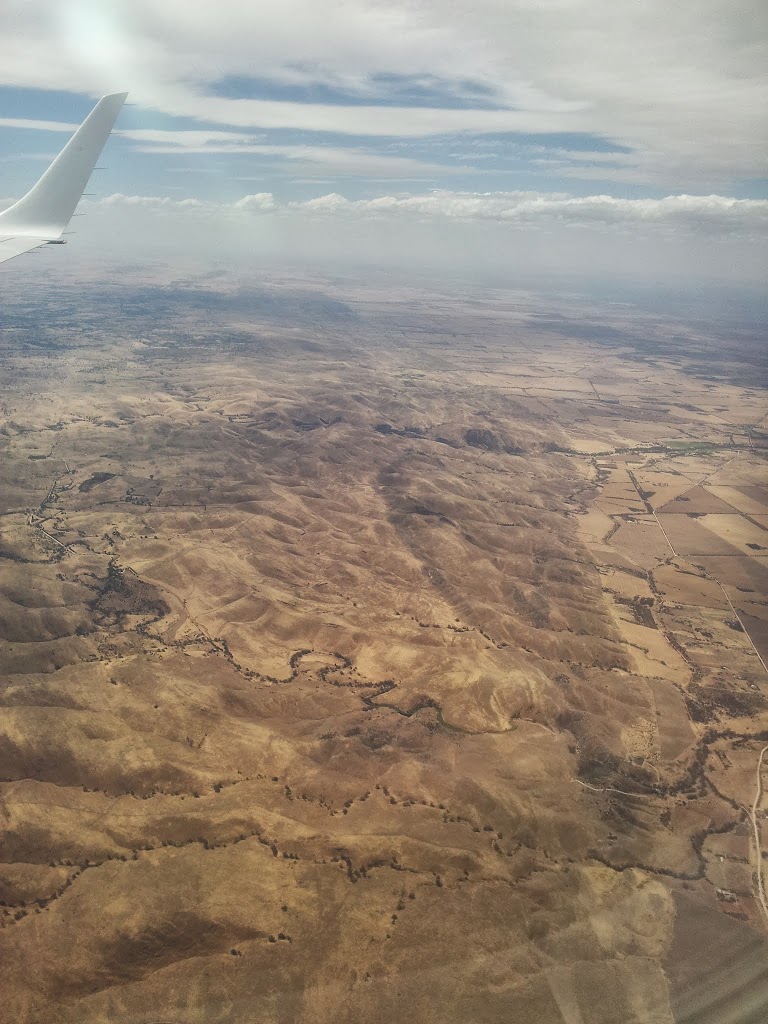 It's a dry country off the coastal strip
We found a sitter crazy enough to stay five nights with the Nolan kids, and were on our way… Adelaide is a green, graceful city of around 1 million , laid out by British military engineers in the 1830's. The CBD is completely encircled by a wide swath of parklands containing the Torrens River. The Gulf of Saint Vincent presses along the western edge of the city, providing residents a long stretch of pristine beaches twenty minutes
from downtown. The overall sense one gets on landing is similar to the central coast of California, with fertile valleys backed by sparsely wooded, low golden hills to the east. It gets pretty rural 30 minutes out of the airport and you suddenly feel you are somewhere out near the very edge of the planet…which you are.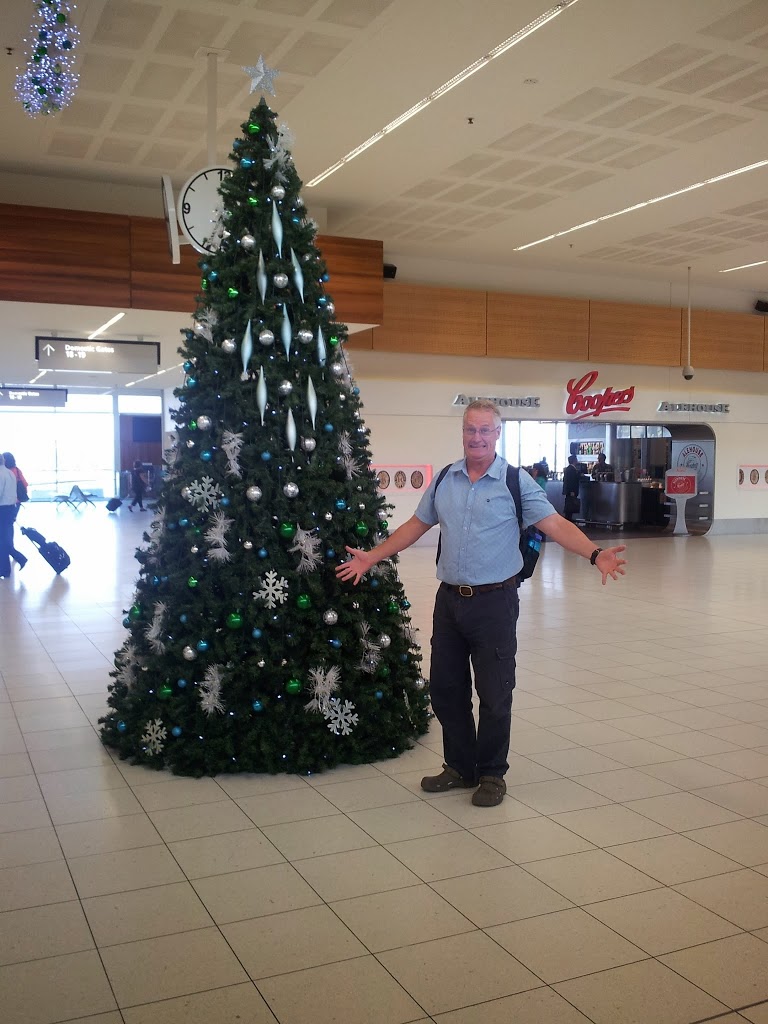 Not feeling very Christmas-sy at 75 degrees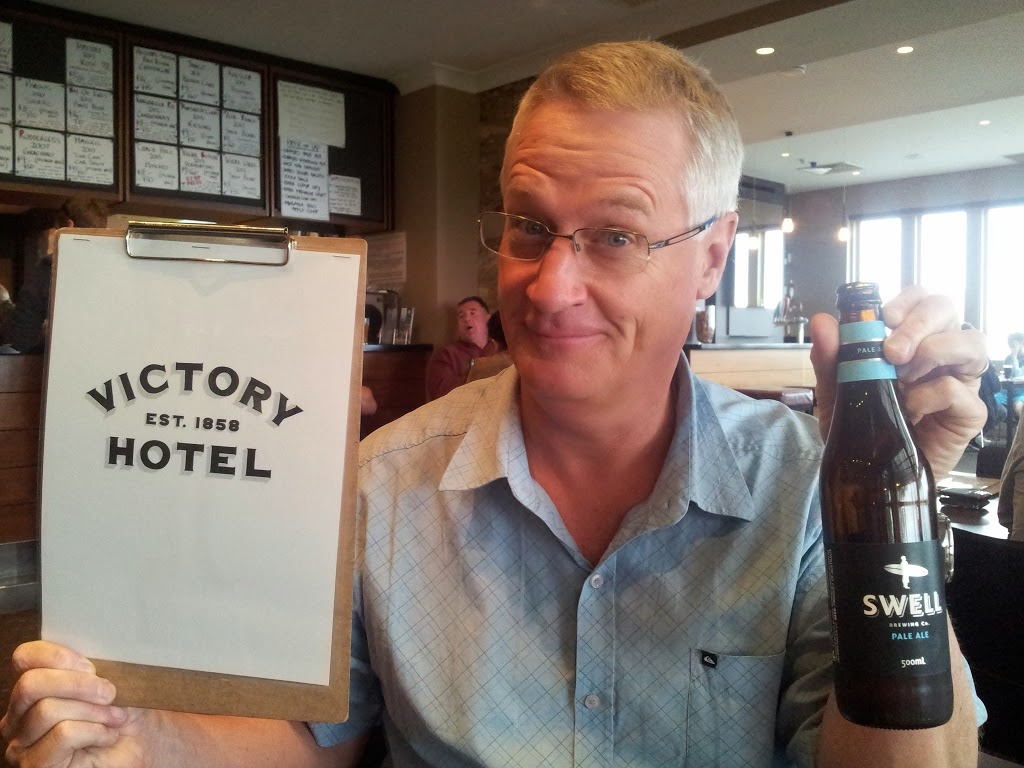 Feeling swell at the Victory Hotel…
We sort of started the trip backwards, getting right on the road from the airport, south to the McLaren Vale, beginning on the coast 45 minutes south of town. It has a cooler, maritime climate with refreshing ocean breezes from the SE sweeping up into the hills. With the elevation changes, it has multiple micro-climates and is the home to some legendary Aussie wineries. The diverse climate also allows a wide variety of grapes to prosper, Shiraz, Grenache, Chardonney, even Pinot Noir.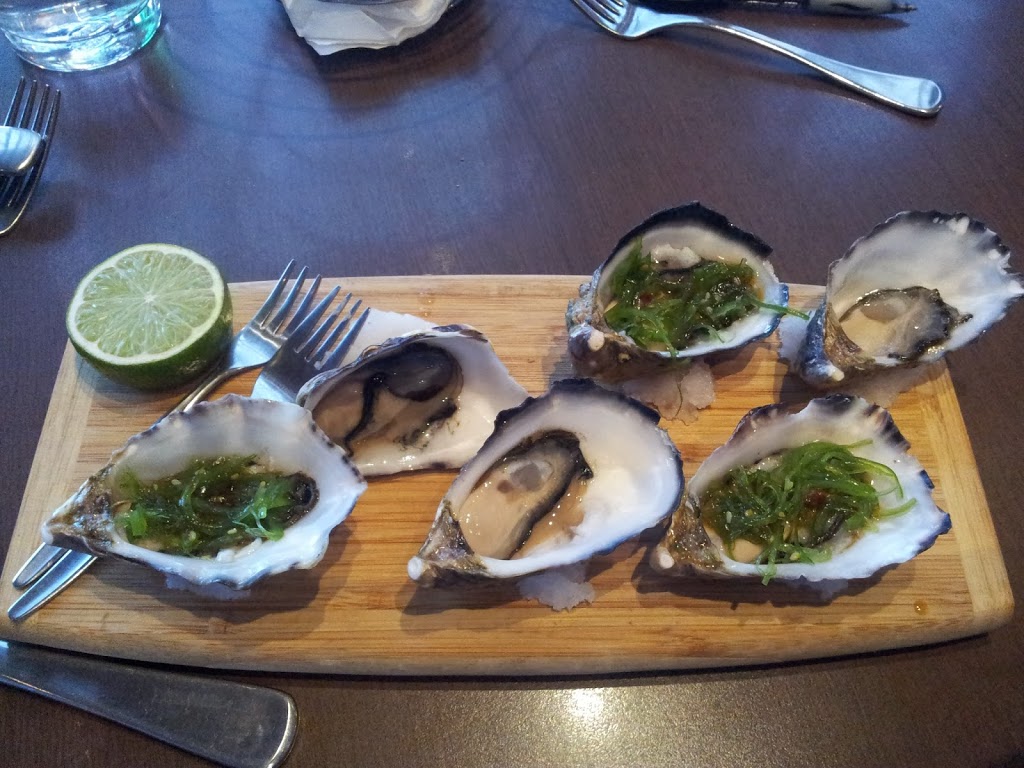 Local oysters two ways; natural with lime or soy and seaweed…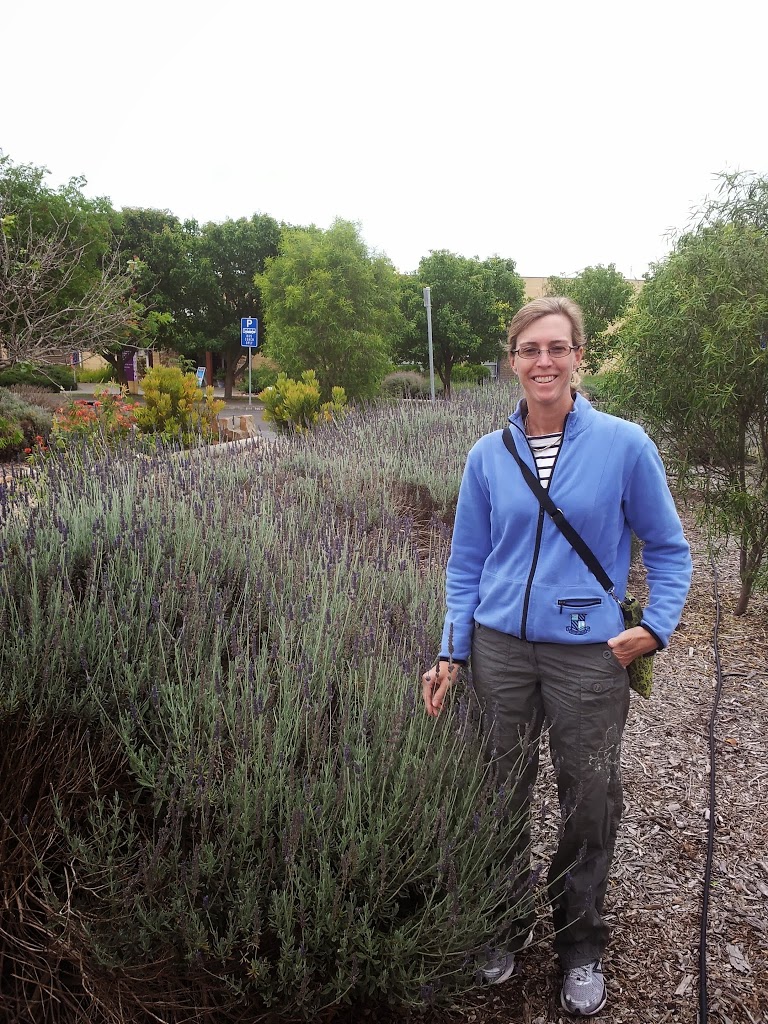 Lavender trimmed as a hedge
The first night, we got a taste of the howling SE winds off the vast Great Southern Ocean…It was throwing sand up off the beach at us. We ducked into the well-regarded Victory Hotel for the first of many great meals in SA. The coastline is wild and ruggedly beautiful, but remains a memory only, due to a camera malfunction.
SA has a Mediterranean climate, and is often referred to as the Sonoma of Australia. The food and wines are local, diverse and world class; seafood, lamb and beef, charcuterie, cheeses, olives, fruit and veg of every variety.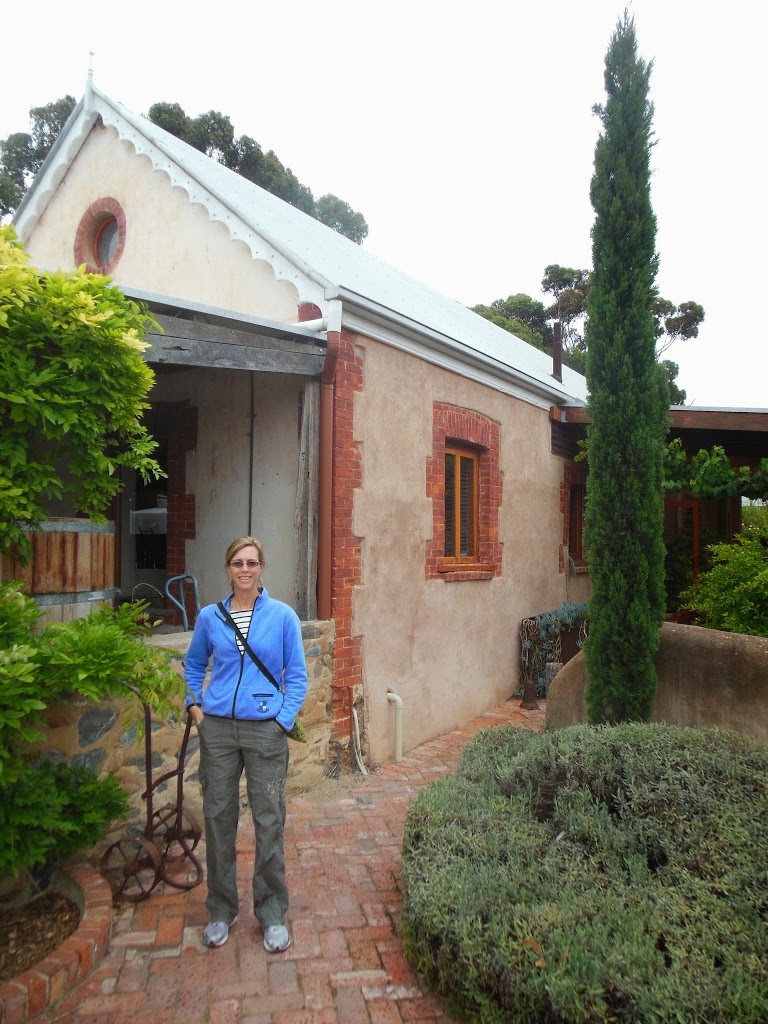 Coriole Winery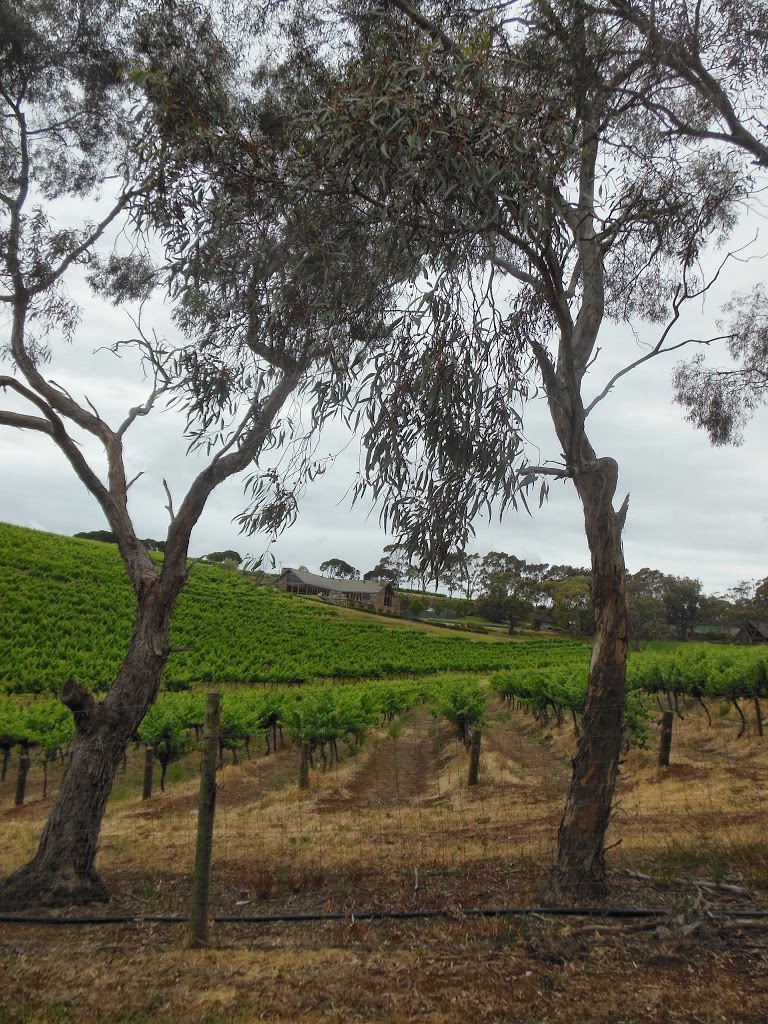 Chapel Hill vineyards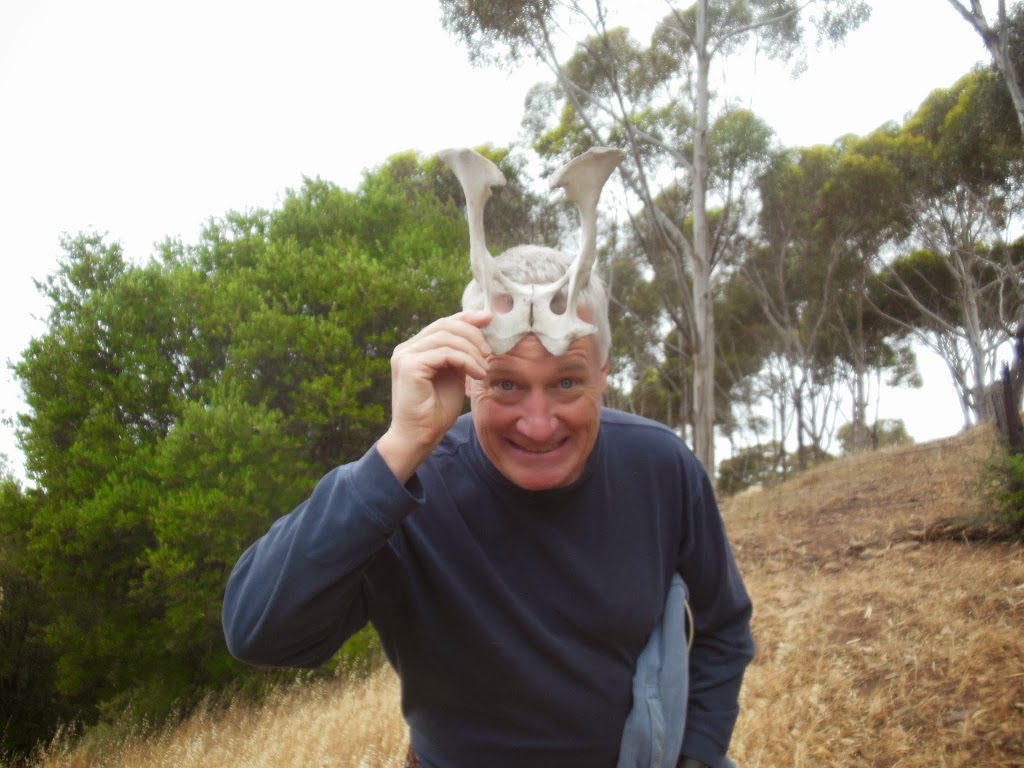 Kangaroo pelvis antlers…or something…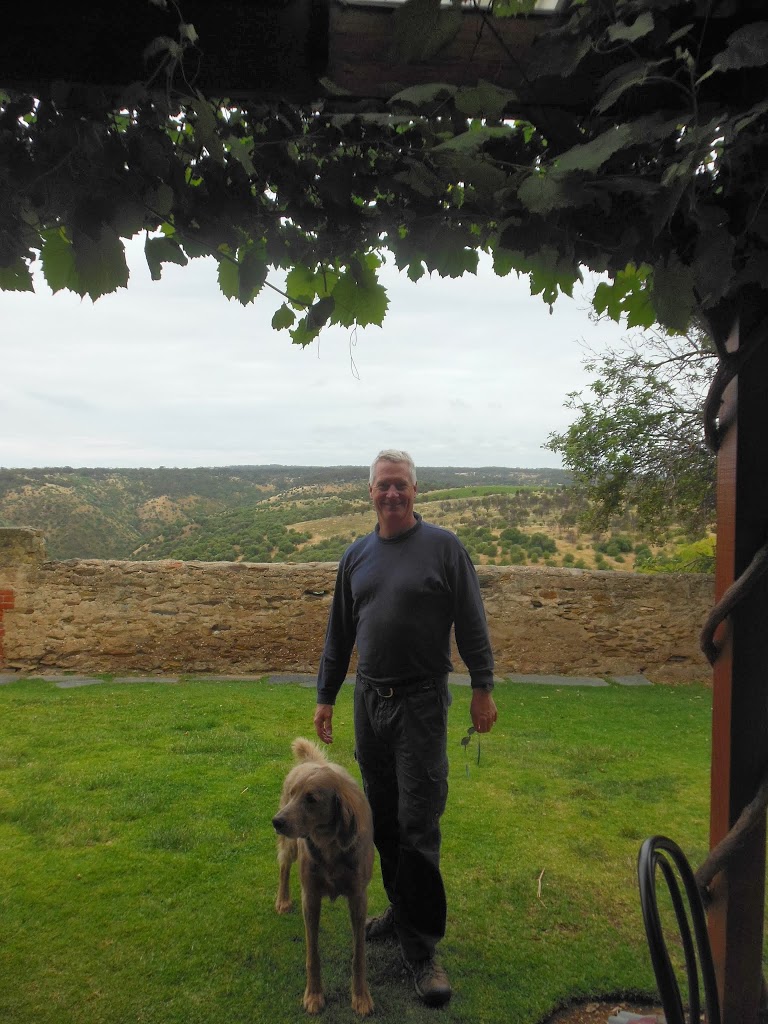 Canine friend, Samuel's Gorge Winery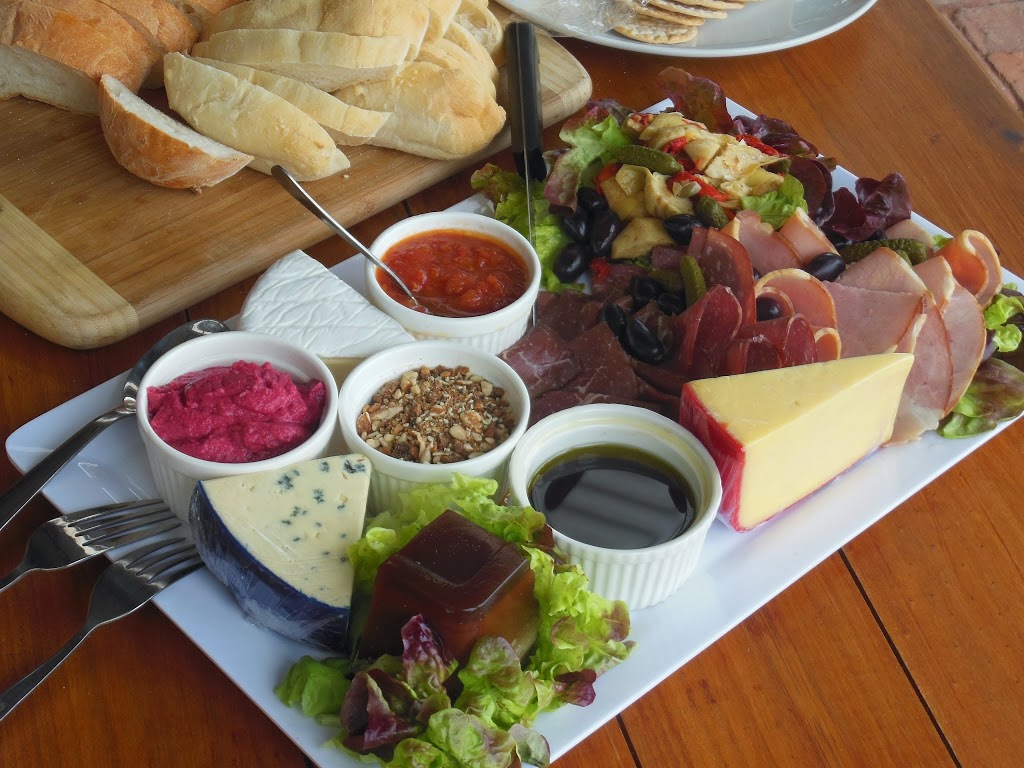 Local lunch platter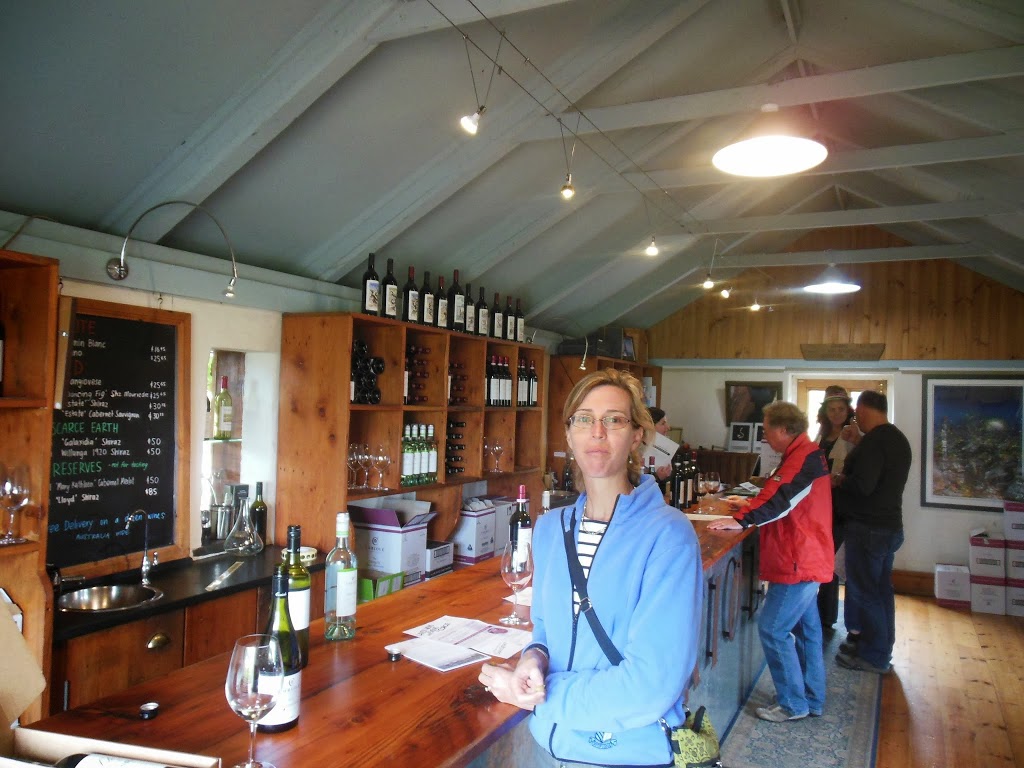 Coriole tasting room
Wine tasting is the big activity in all these regions. They start around 1000 and end by 1700 . At no charge, the wineries pour small amounts, but you'll sample 6-8 wines per stop, so a full glass. Most will pour some pretty high end stuff, $75-90 a bottle. So, it's an awesome real-time education on the various styles grown in each region. The variations are startling. After 4 or 5 stops you can begin to get a bit tipsy, so a DD is recommended. Many wineries also have adjacent high-end restaurants.
Funnily enough, most only serve lunch. After a few days I began to realize that most everyone was probably back home napping by 1800, after a long day sampling the local hootch..So, if you go, plan on lunch, probably not dinner.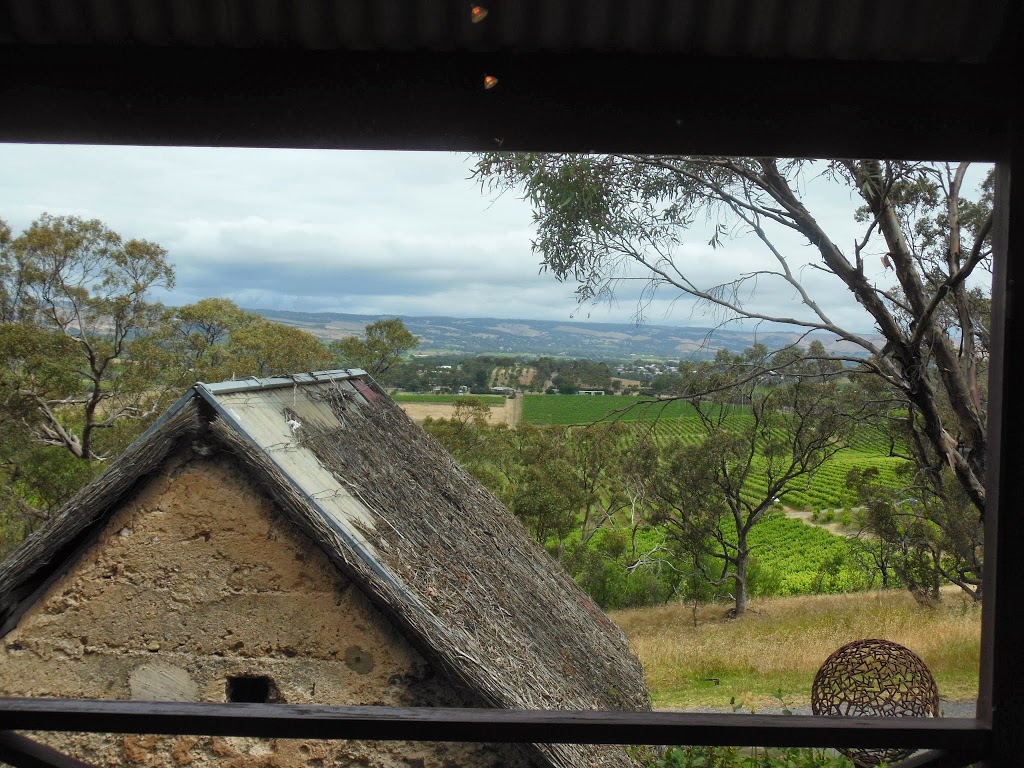 McLaren Vale from d'Arry's Veranda, d'Arenberg Winery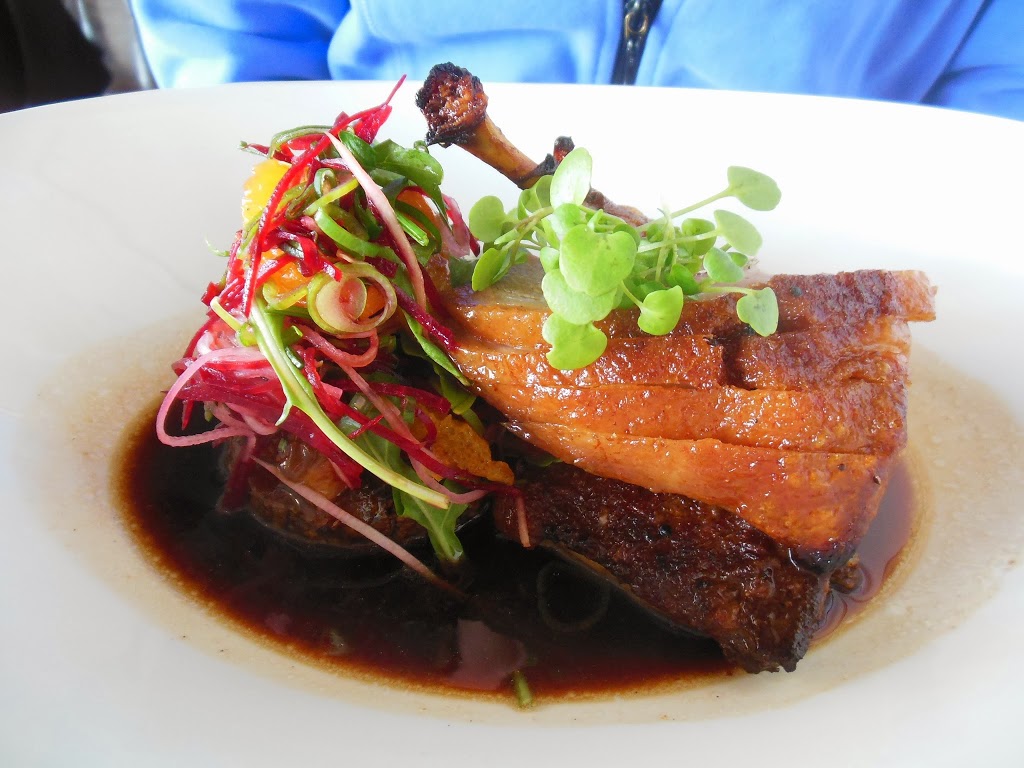 Asian style Duck Confit, d'Arry's Veranda
d'Arenberg is the largest family owned winery in the Vale, where small family wineries are the norm. Fourth generation, and still very innovative, the wines are sublime and well priced. We had one of the best meals ever at their d'Arry's Veranda restaurant. The staff was awesome and laid back, as we arrived almost two hours late for lunch, waylaid by a hike and various tastings…no worries…! Highly recommended.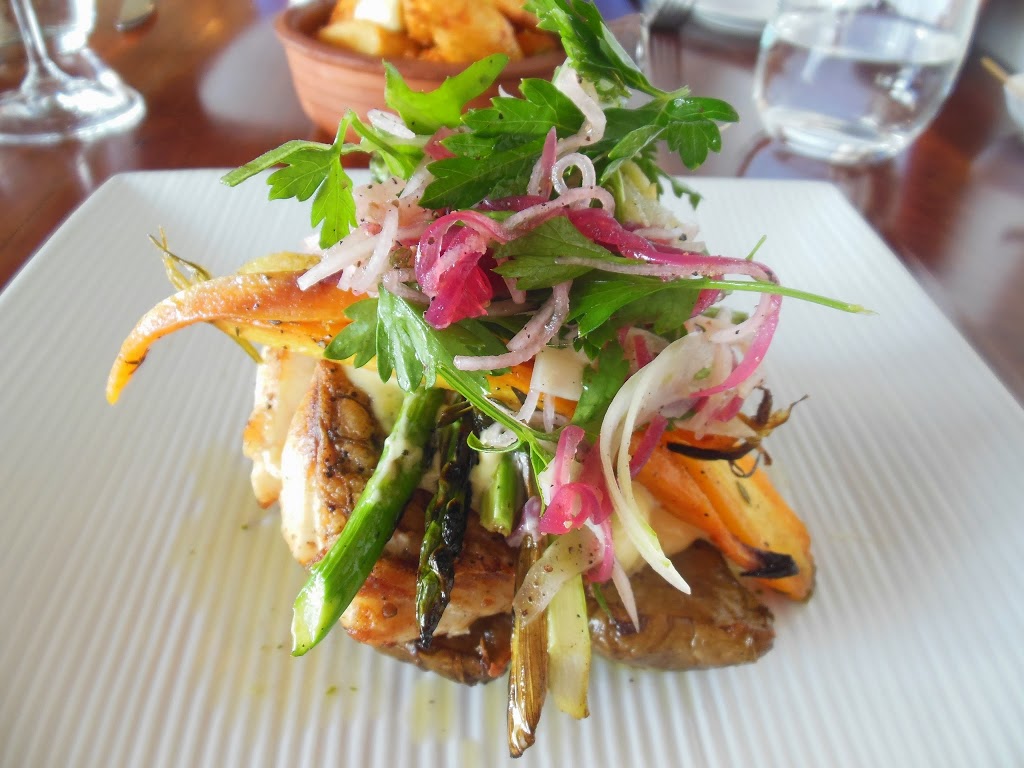 Grilled Snapper with some crazy salad top…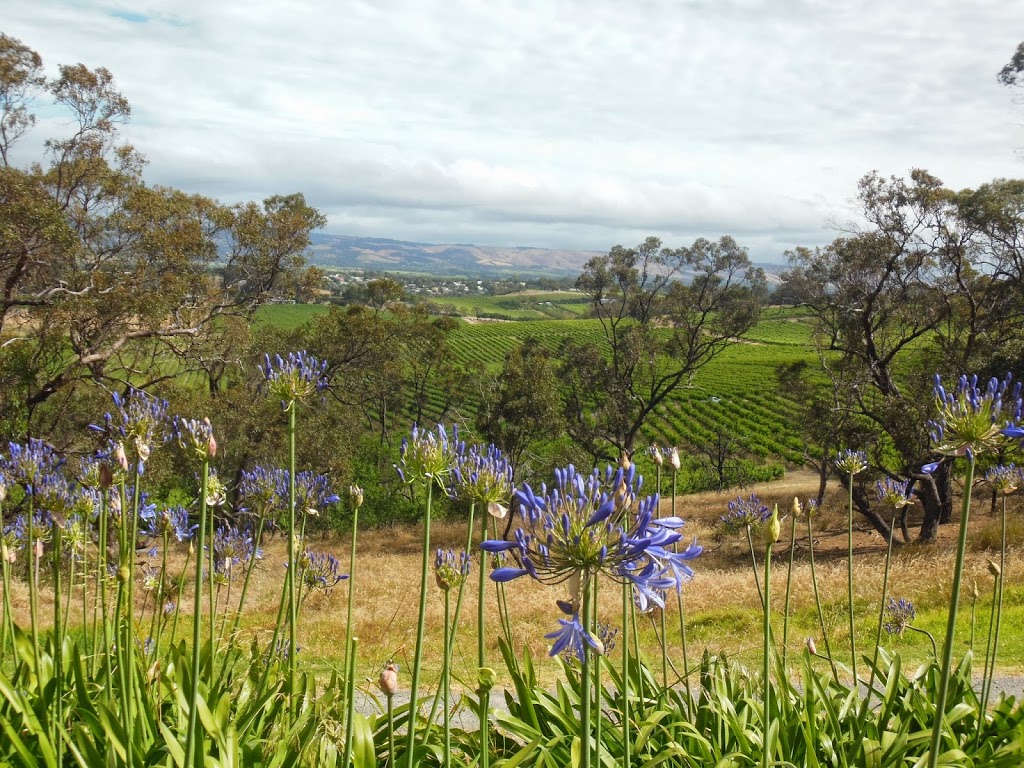 McLaren Vale from d'Arry's
d'Arenberg Winery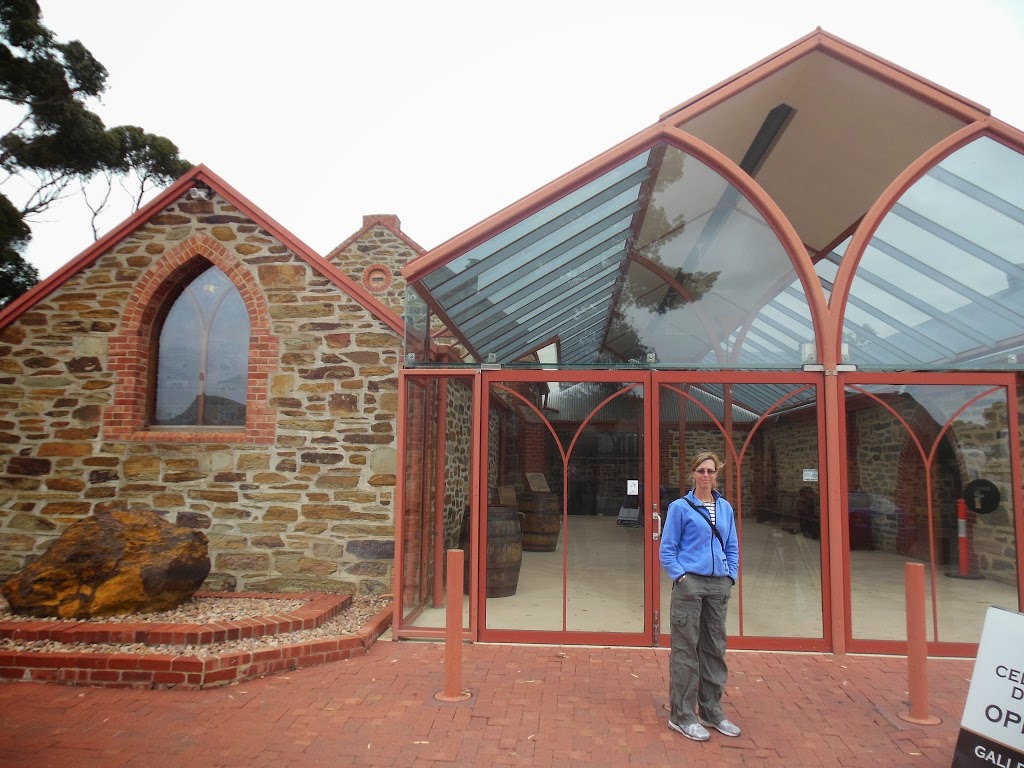 Chapel Hill Winery, built around an old abandoned country chapel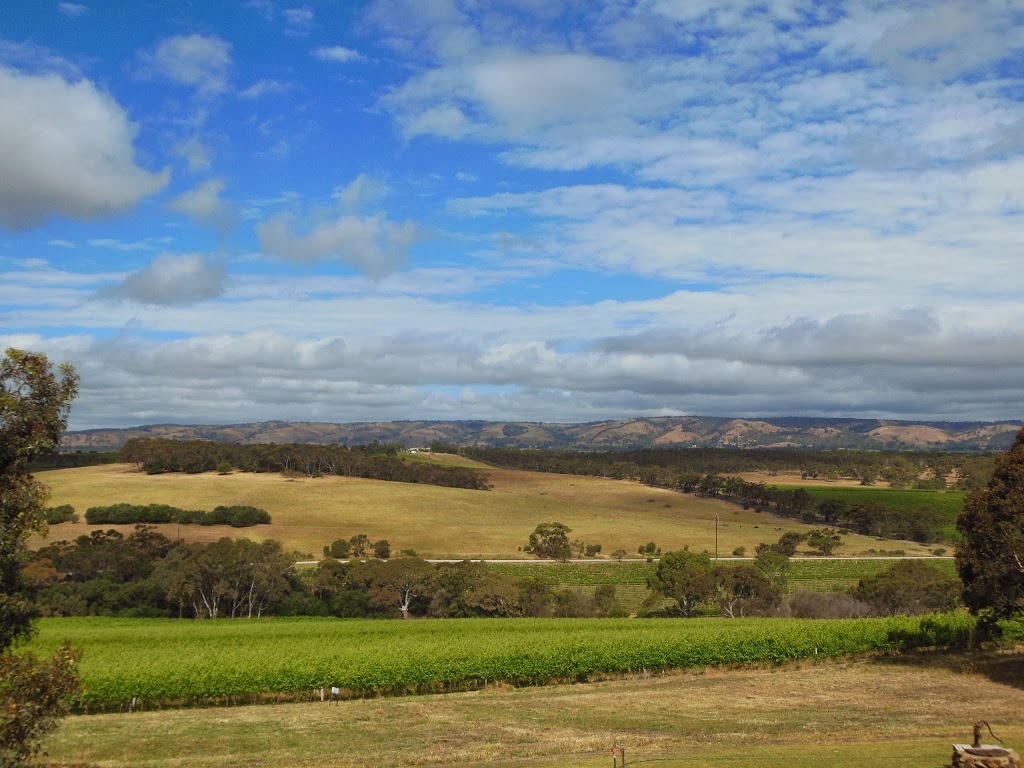 Clearing skies at Kay Brother's Winery
Chilling out after a long day among the vines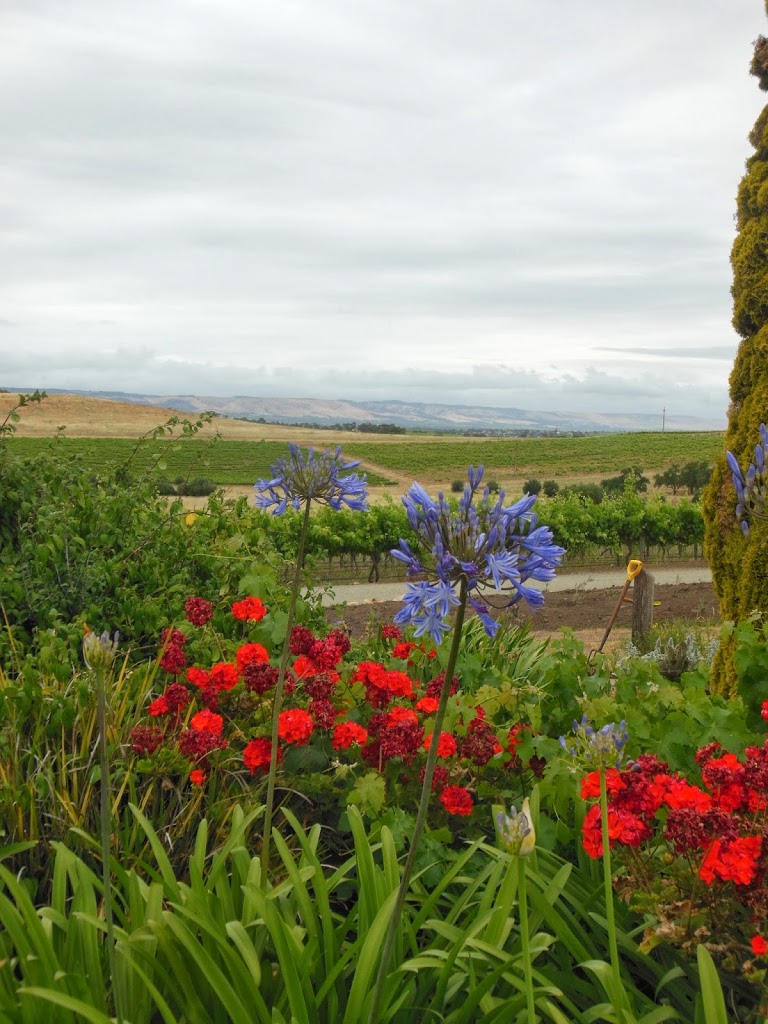 Coriole Winery garden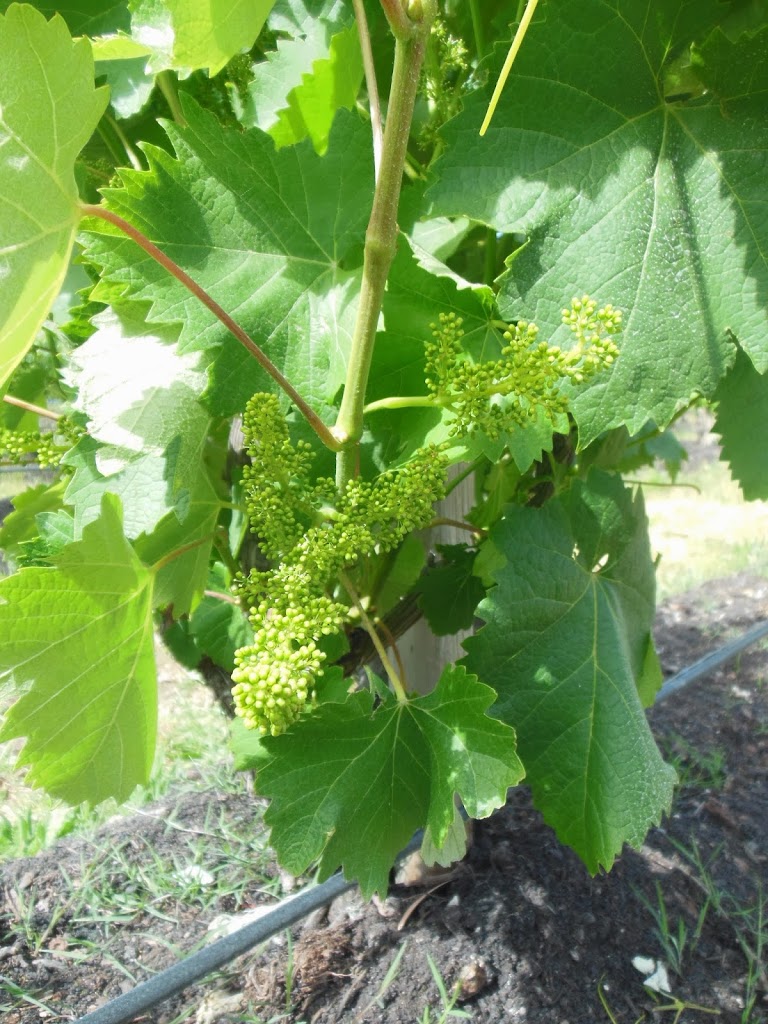 Baby grapes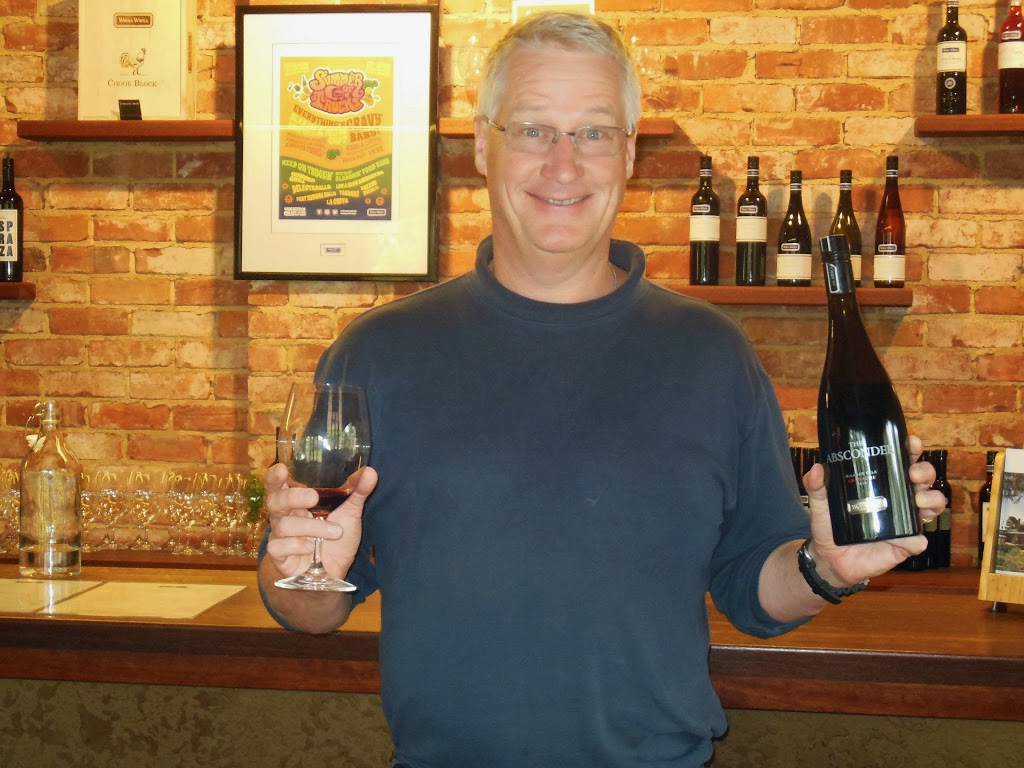 Sampling "The Absconder" Wirra Wirra Winery. Very good Shiraz…!
Big Bottle, made of wine corks..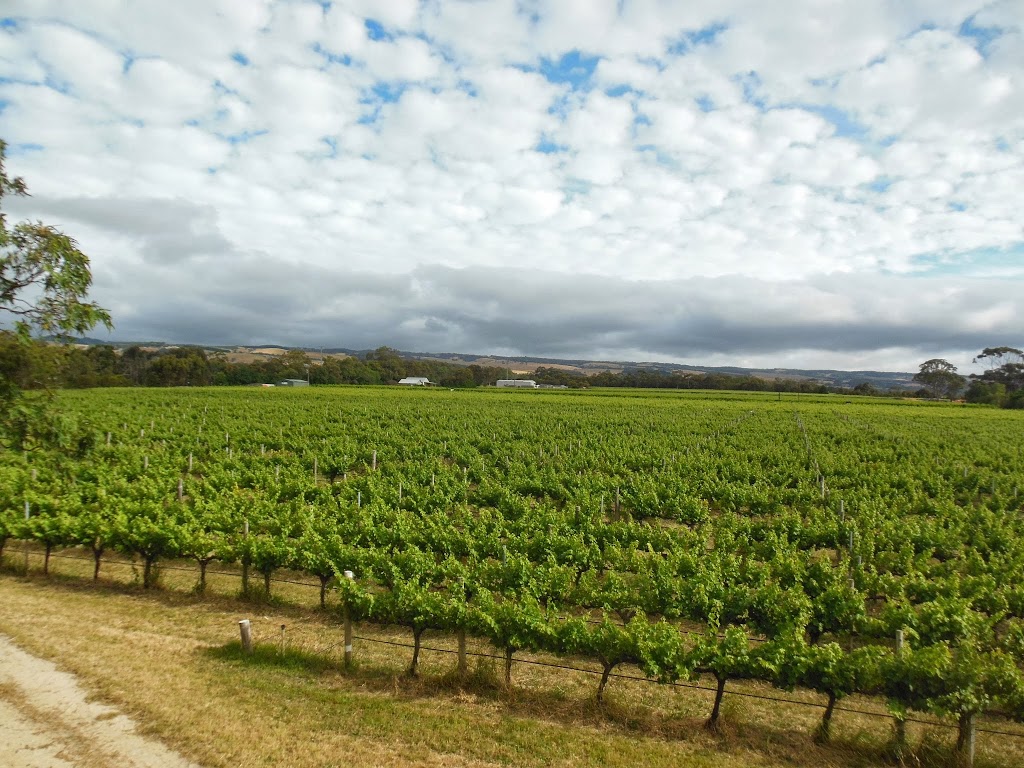 The famous "Church Block" vineyard, Wirra Wirra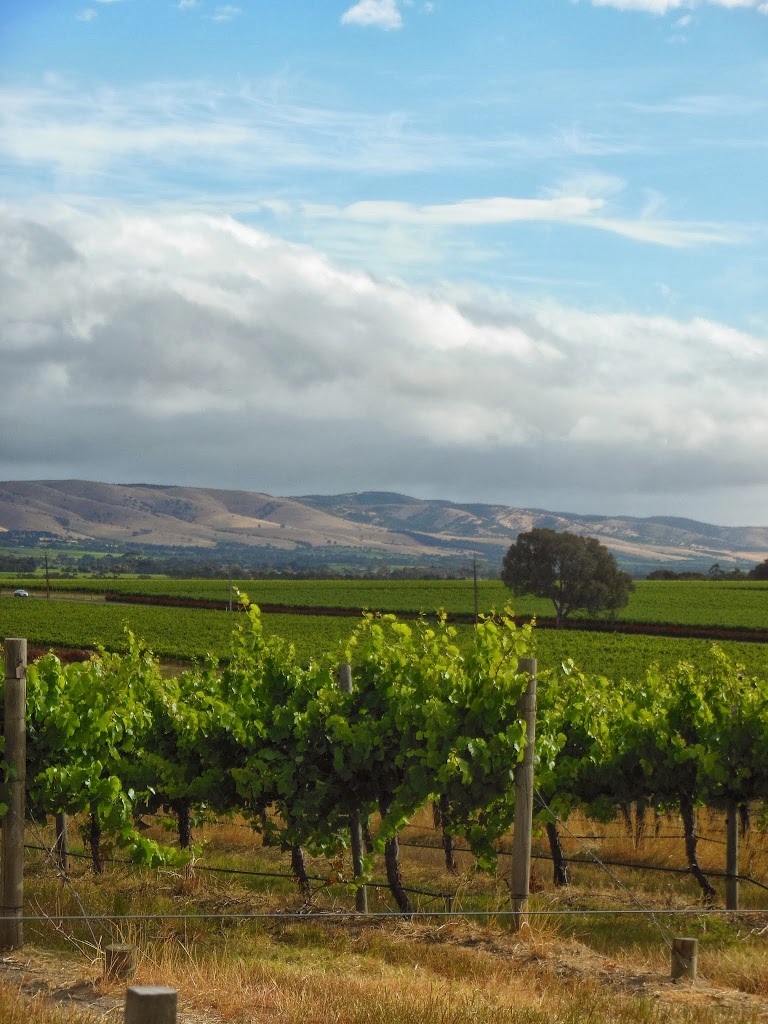 Golden Coastal ranges hold in the moisture
After two nights in the McLaren Vale we headed north through the Adelaide Hills. Home of over 50 smaller boutique wineries that specialize in cooler climate, lighter-bodied wines, we had lunch in the old German settlement of Hahndorf. Dating back to the 1830-40's, it's an unexpected delight; full of stone heritage buildings and interesting shops.
Getting in that Bavarian mood…Frauleins beware…!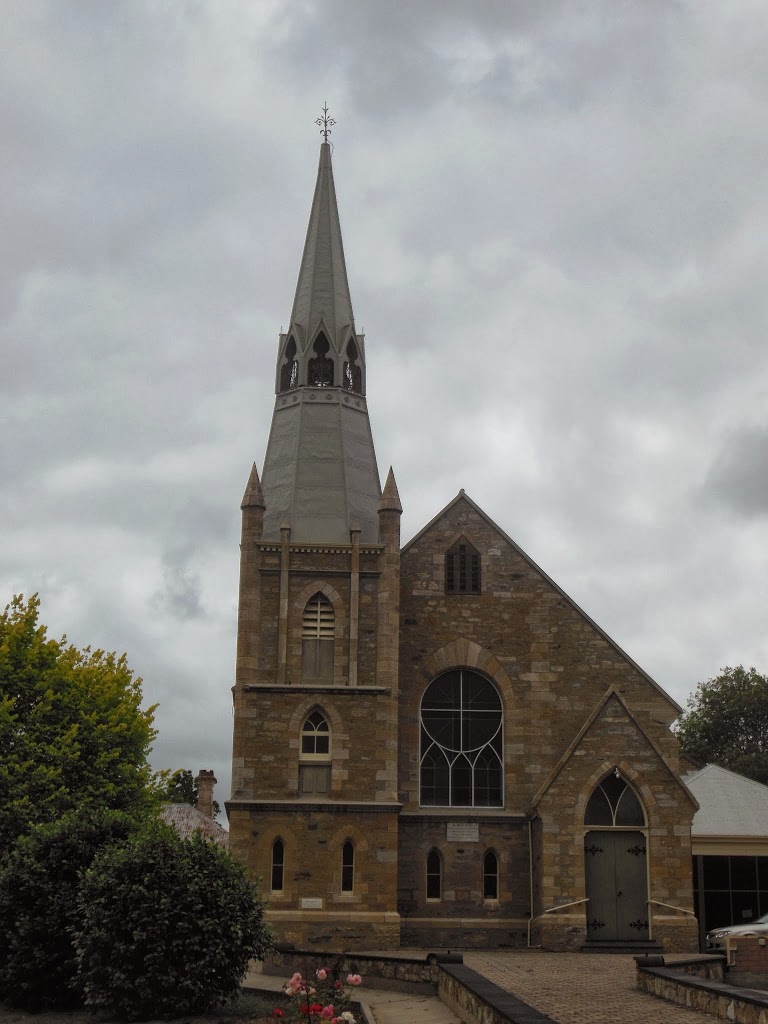 Hahndorf Church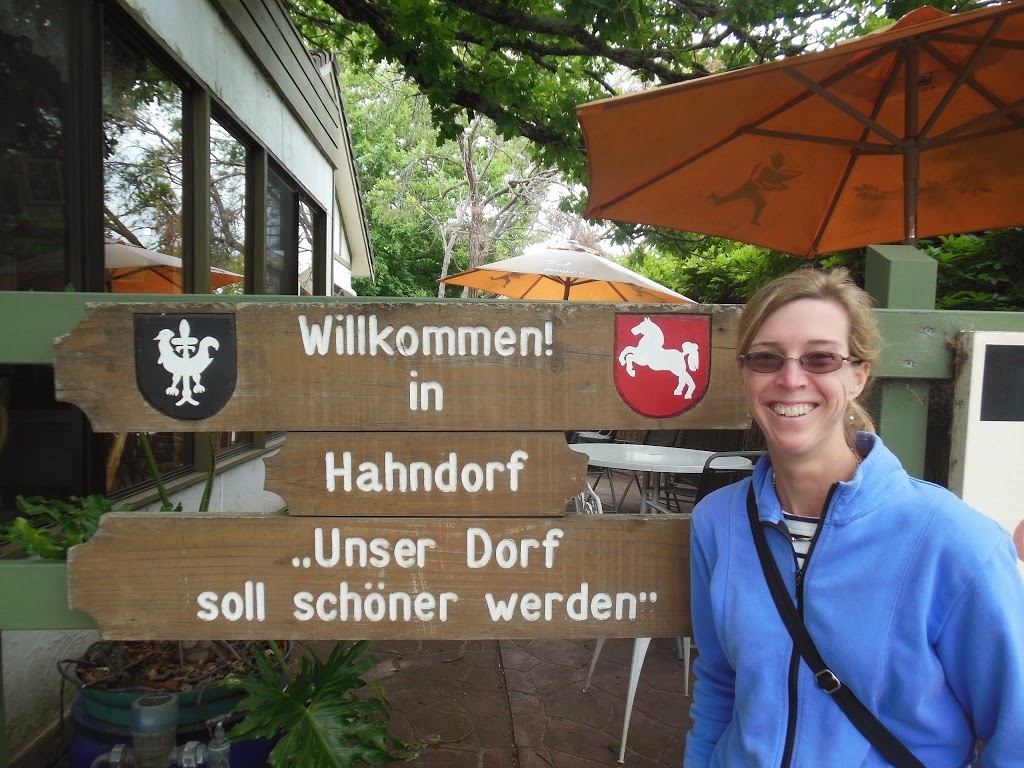 This can't be Australia, or can it…?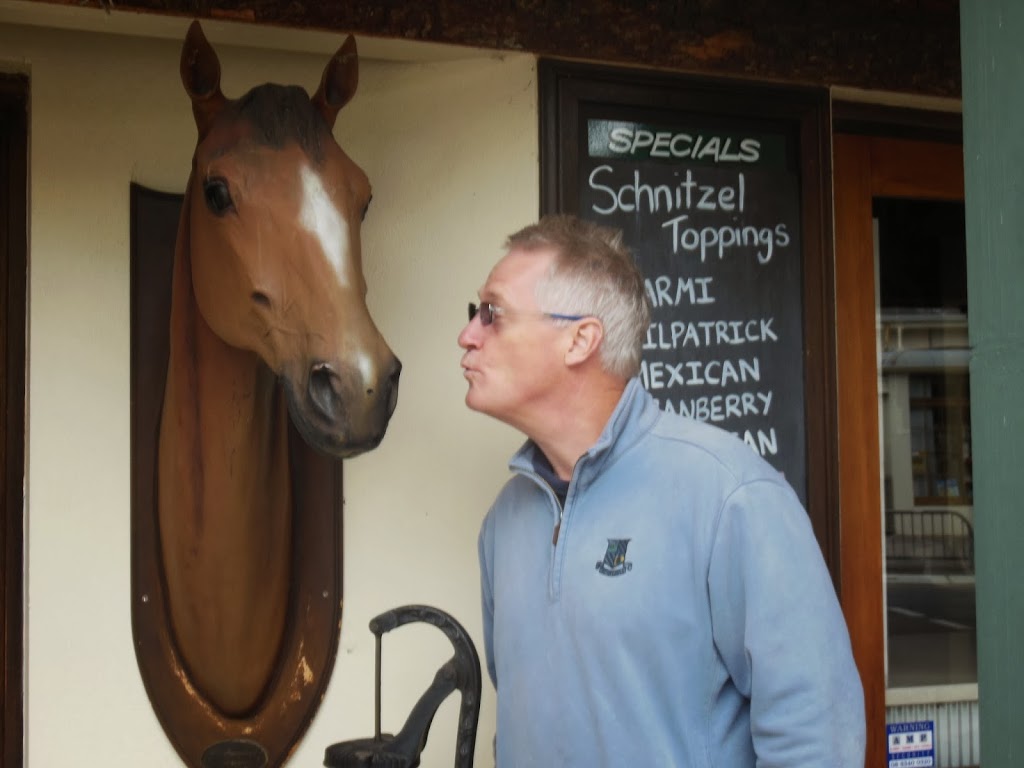 I'm willing, but the horse appears startled…and alarmed!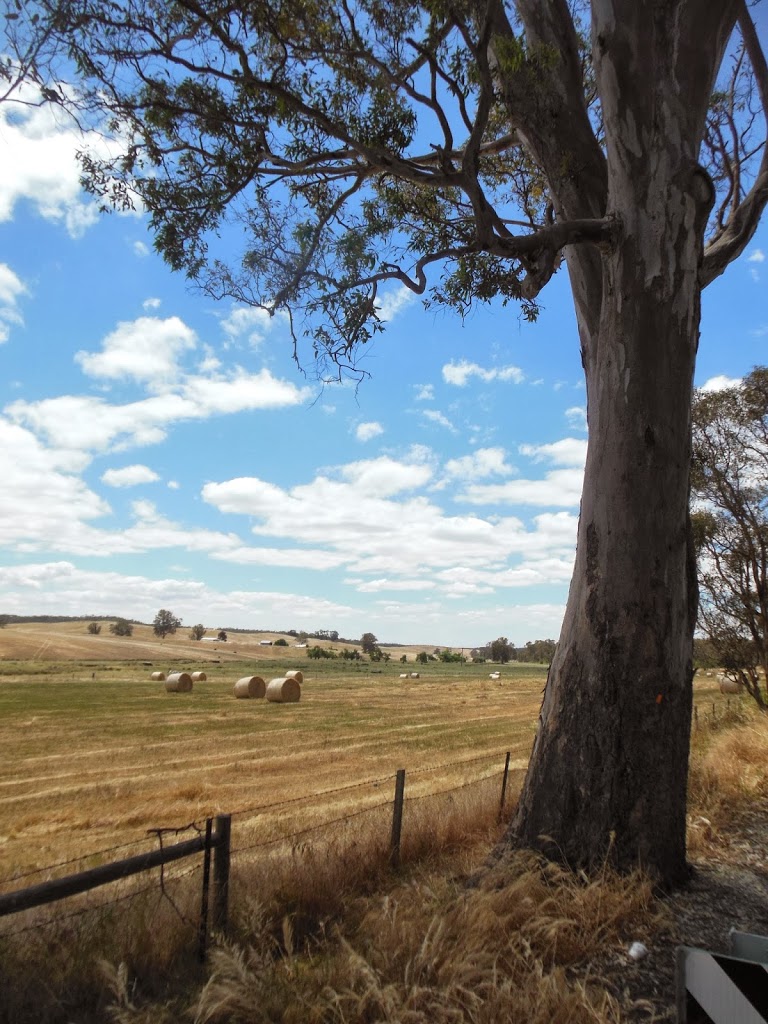 Well-tended countryside everywhere
As charming and varied as the Adelaide Hills are, we had miles to go before we slept, and drove further north into the "Big Kahuna" of SA wine regions, the Barossa Valley; where we had dinner and B&B reservations waiting. That will be the subject of Part 2 of SA wine Regions. In part 3, we will finally make it to Adelaide proper, and back to the Adelaide Hills from the western side. Stay tuned (and sober !), I think it will be an interesting ride. Until then, Cheers! DDU