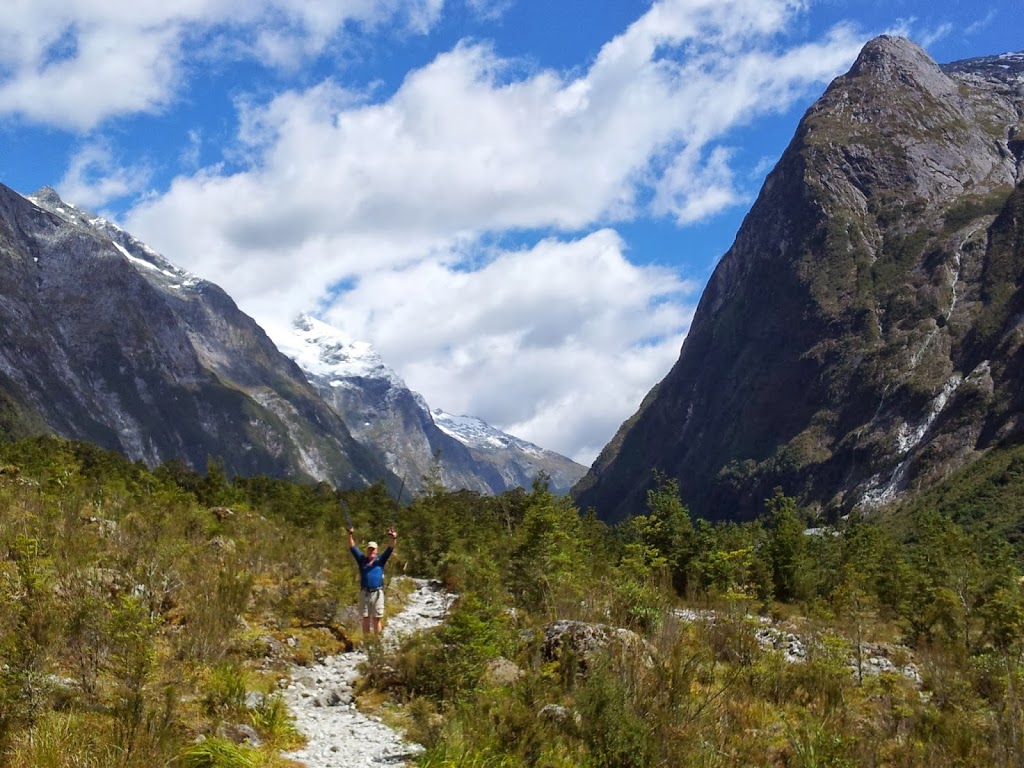 Hiking up the Clinton Valley, Milford Track, NZ
Hard to believe it's been six weeks since I returned from an 18 day solo hiking/ road trip on the South Island of NZ. Stephanie and the kids were back in the US for Christmas and January, I worked over the holidays, and then took the opportunity to see a new part of the world and complete a lifelong goal of hiking the Milford Track in the Fiordlands area of SW New Zealand. It was an amazing adventure; one that will require yet another three-part DDU, so I hope you enjoy the ride as much as did!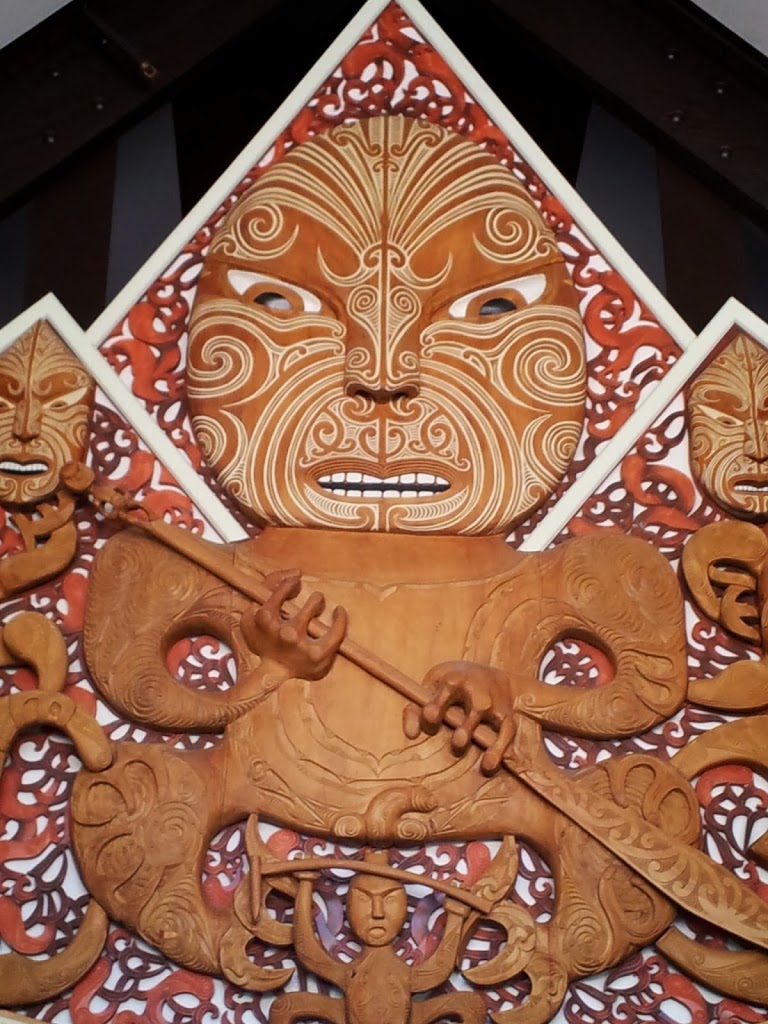 Maori wood carving
So, New Zealand…I've never been, and after two years in Australia I thought it would basically be like an alpine Aussie experience. It's only a three hour flight from Brisbane to Christchurch, on the east coast of the South Island. There's a long and lively rivalry between the two countries about everything imaginable, but especially rugby; also a common English Commonwealth heritage and language. At one time NZ actually considered entering the AU Federation as the seventh state!
But, in fact, NZ and AU are very different worlds indeed. A few amazing (non-scientific) facts to consider:
NZ is one of the most volcanically active places on the planet, the last AU volcanic period was around 20 million years ago.
There are some 700 species of eucalypt in AU, by far the most dominant plant genus. There are none in NZ.
AU is word famous for it's curious mammals, most of which are unique marsupials. NZ has no native mammal species except for two species of bat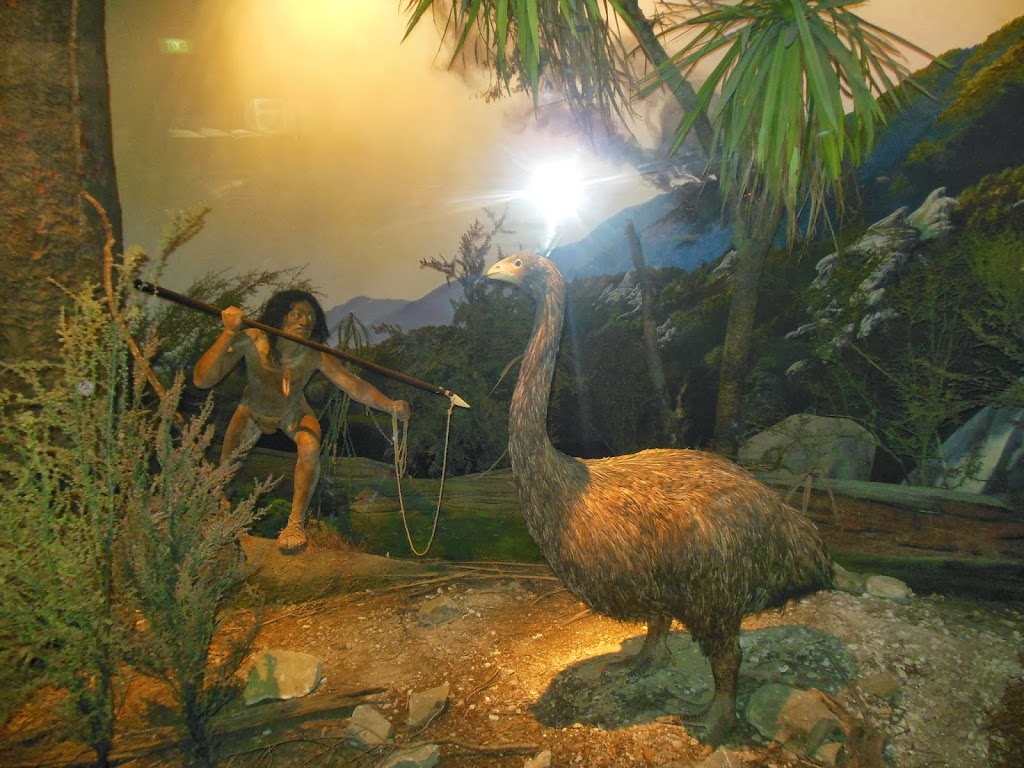 Maori hunting the now extinct, 6 ft, flightless Moa
NZ was the last major, fertile landform to be inhabited by humans. The native Maori (15% of the pop. today) only arrived 800-1000 years ago, crossing the vast Pacific from Polynesia in small boats. They are closely related linguistically to Hawaiian Islanders.
The Aboriginals of AU are considered to be the oldest currently active culture on earth. Origins somewhat obscure, they have been in AU for at least 50,000, and perhaps as long as 100,000 years. They have no cultural connections to the Maori.
And even the native NZ folks, so-called Kiwis, are a different breed than their Aussie cousins. Perhaps it's the harsher, more demanding climate, but Kiwis in general seem more direct, focused and no-nonsense than the laid-back Aussies. If Kiwis are similar to New Englanders, Aussies are more southern Californian, or if rural and ranchy, Texan. Just my own observations here. So…it's like a completely different country down there….Who knew! And only just across the Tasman Sea (or "Ditch" as they call it down here). Well, let's get going, shall we…..?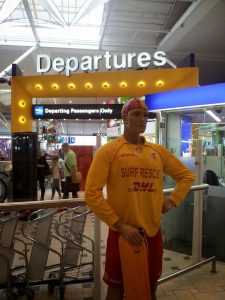 Brisbane International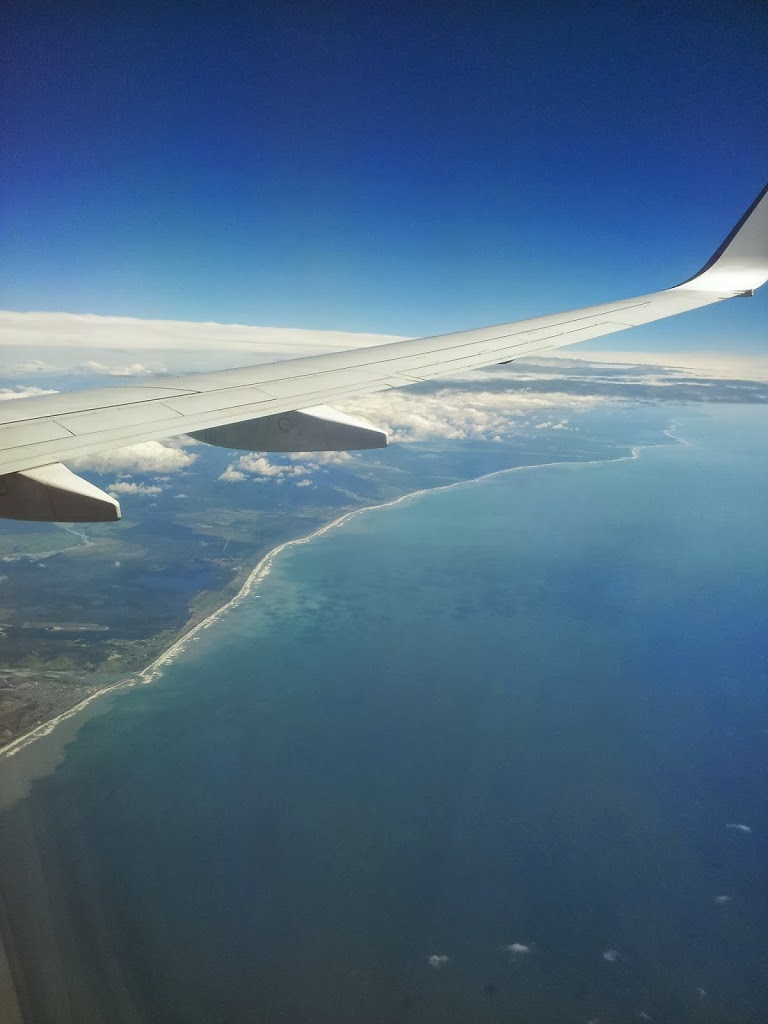 1st view of the wild west coast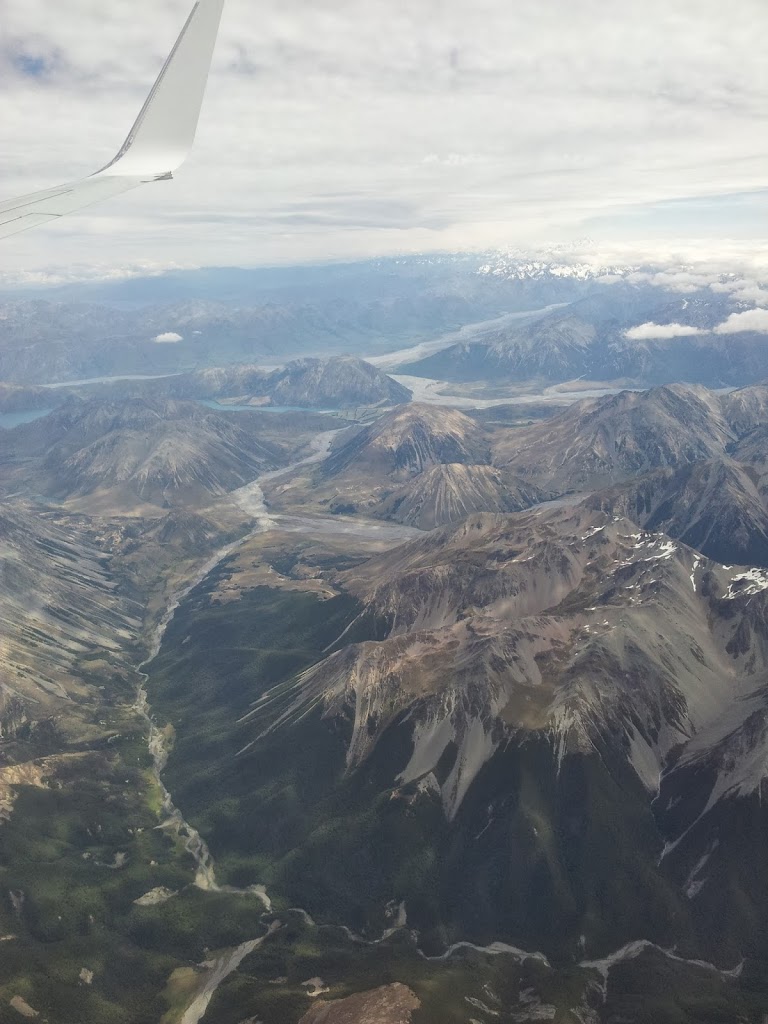 Southern Alps heading east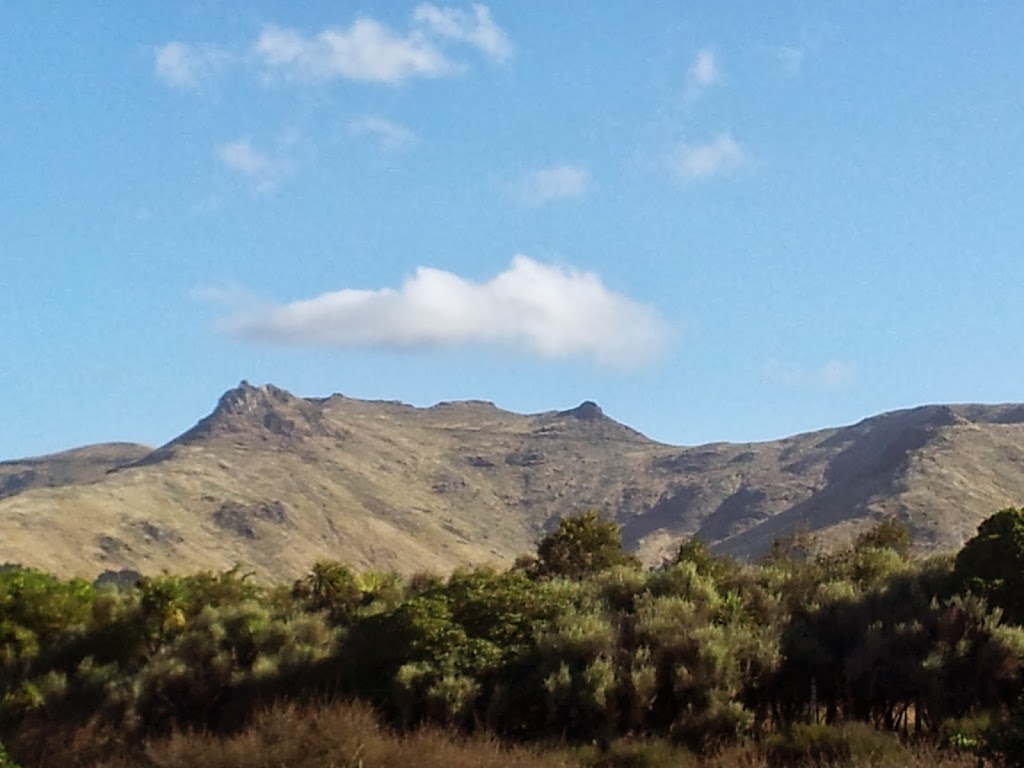 Mount Cavendish above Christchurch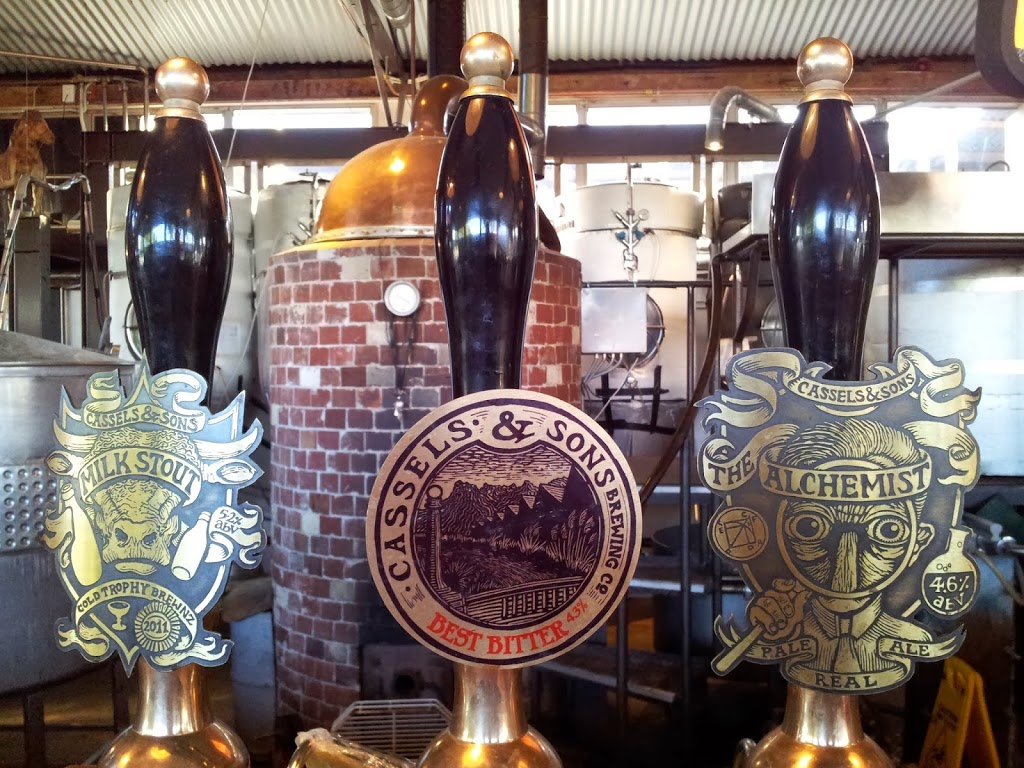 Micro Brews..Oh, yes…!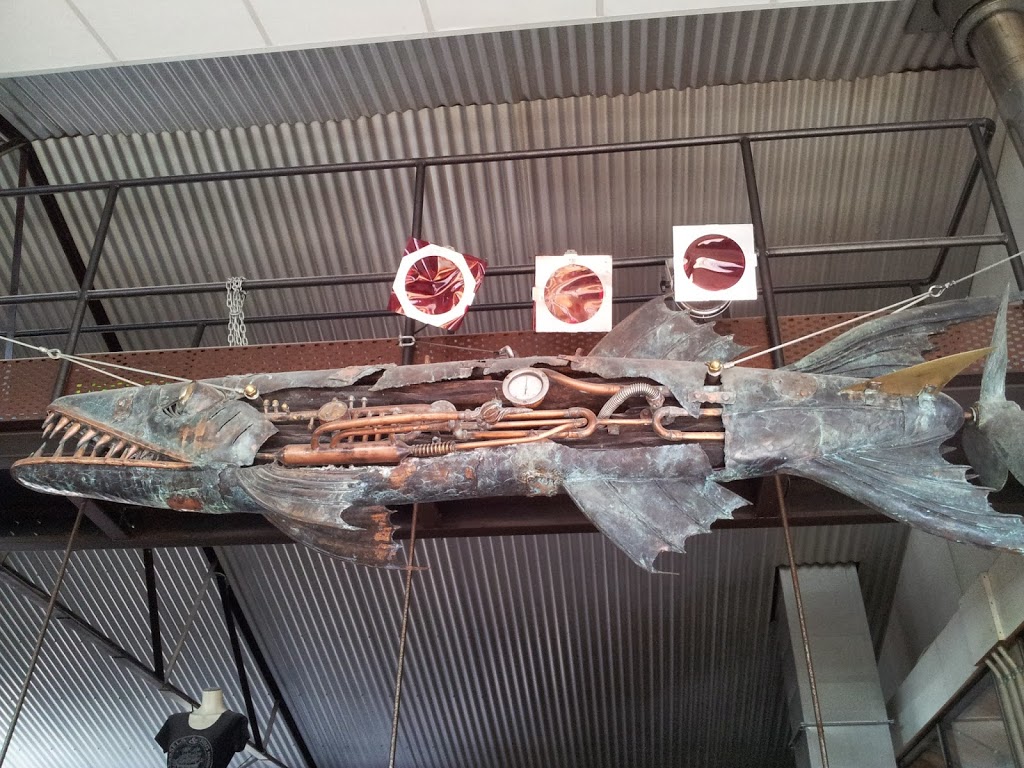 Junk fish art…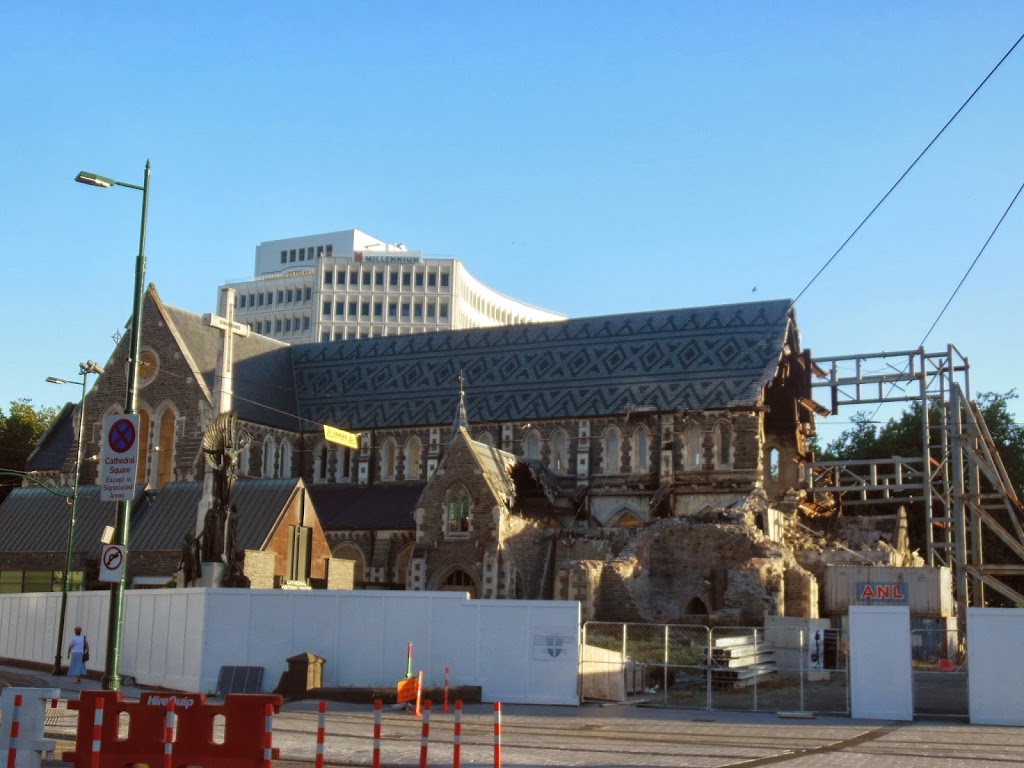 ChCh Cathedral with the main spire gone
Christchurch (ChCh) was historically considered the most English of NZ cities; a small (500K) compact college and literary center, founded in the 1840s, it is the capital of the Canterbury region and sits on a vast alluvial basin right on the east coast . Famous for extensive and beautiful heritage stone buildings and graceful parks, a genteel pastime is punting on the Avon River that flows through downtown. Life changed abruptly on 4 Sept 2010 when the city was struck by a 7.1 mag. earthquake. A second 6.3 mag. tremblor struck on 22 Feb 2011; shallow and centered less than 10 km from the CBD, this quake essentially destroyed central ChCh in under 30 seconds. A heroic rescue and rebuilding effort has been underway in the ensuing three years and I was very interested to see how the city was recovering.
Extensive heritage building resoration
Eighty-five percent of the buildings in the CBD were damaged beyond repair, and most of the ones still standing are condemned and will be torn down. Extensive, and ingenious, re-engineering is ongoing to salvage the remaining fragile heritage buildings and make them more earthquake resilient. Work moves ahead slowly, impeded by over 2000 aftershocks.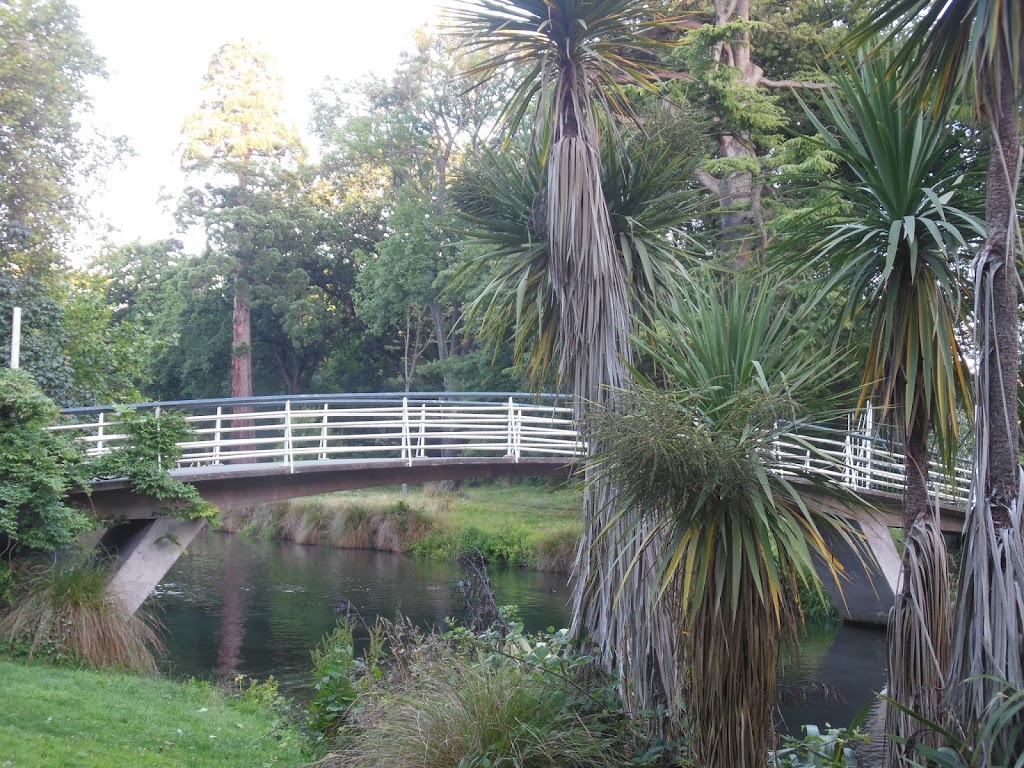 Botanic Garden bridge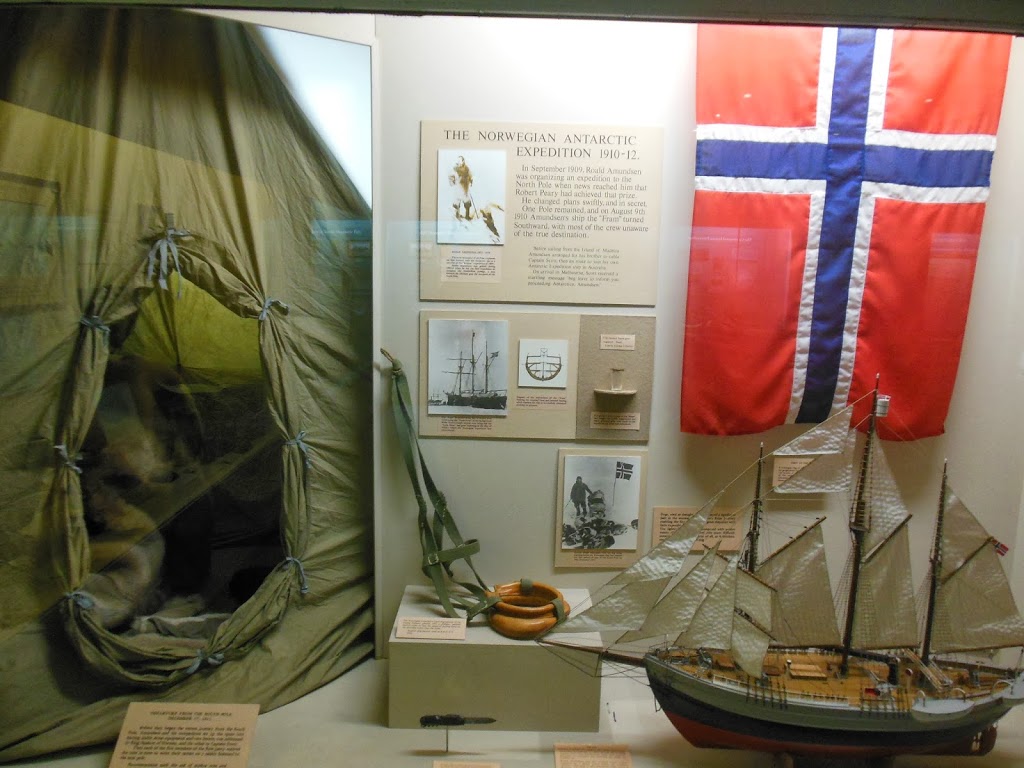 Antarctic exploration exhibit at Caterbury Museum
In spite of the destruction, life continues along. The Botanic Gardens and adjacent Canterbury Museum are wonderful, orderly spaces of normalcy that are highly recommended.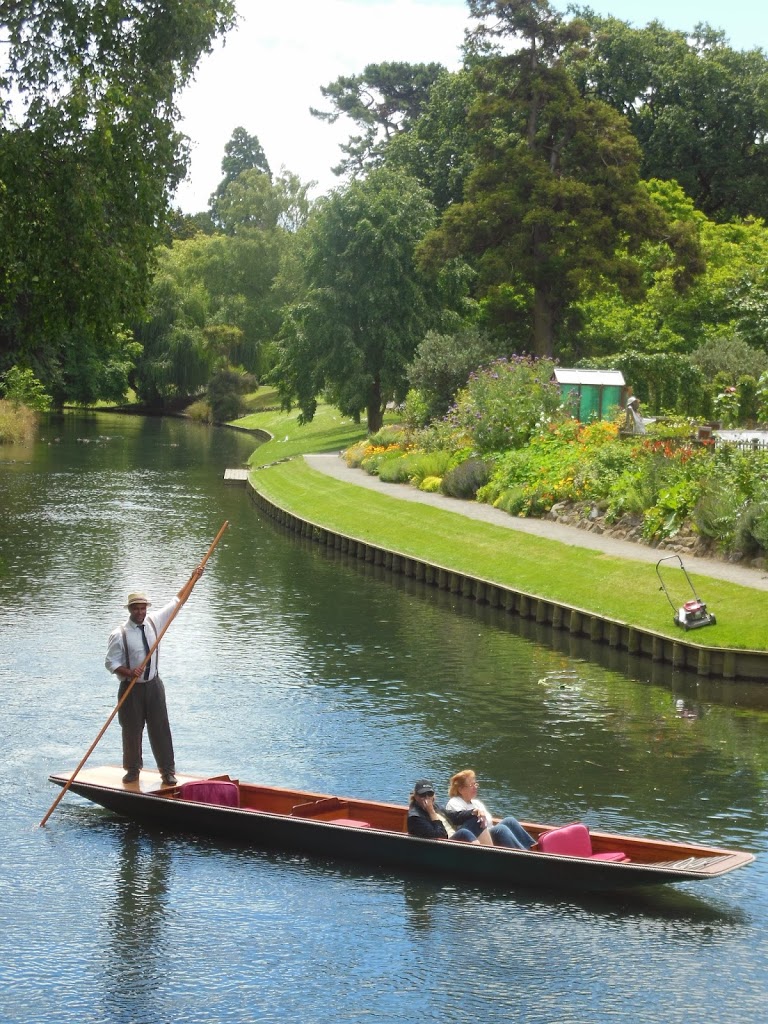 And punting continues on the Avon River
Downtown, the scappy local community soon got a temporary shopping district up and running. Using shipping containers, painted in bright colors, it's become an iconic testimony to human ingenuity and resilience in the face of overwhelming loss.
Unfortunately, much of the CBD remains a vast network of
vacant lots; now cleared and leveled and awaiting
the next, uncertain phase. Frankly, I was overwhelmed by the scale
of loss and how much recovery remains. It's daunting to think of all the sub-surface "stuff" that was also destroyed. Sewer, electic, water all needing to be meticulously reconstructed while life continues along above ground. So thoughts and prayers for the resilient residents of ChCh as they continue to rebuild their shattered city….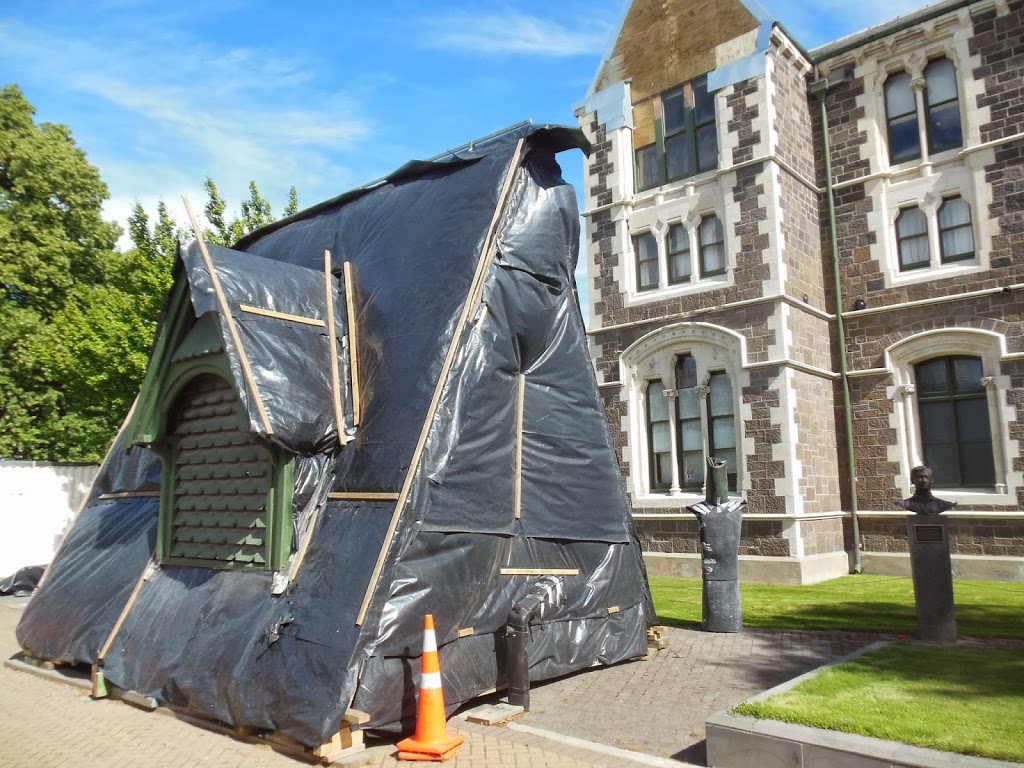 Heritage dormer awaiting replacement
The entire structure rebuilt and reassembled over a concrete and rebar form…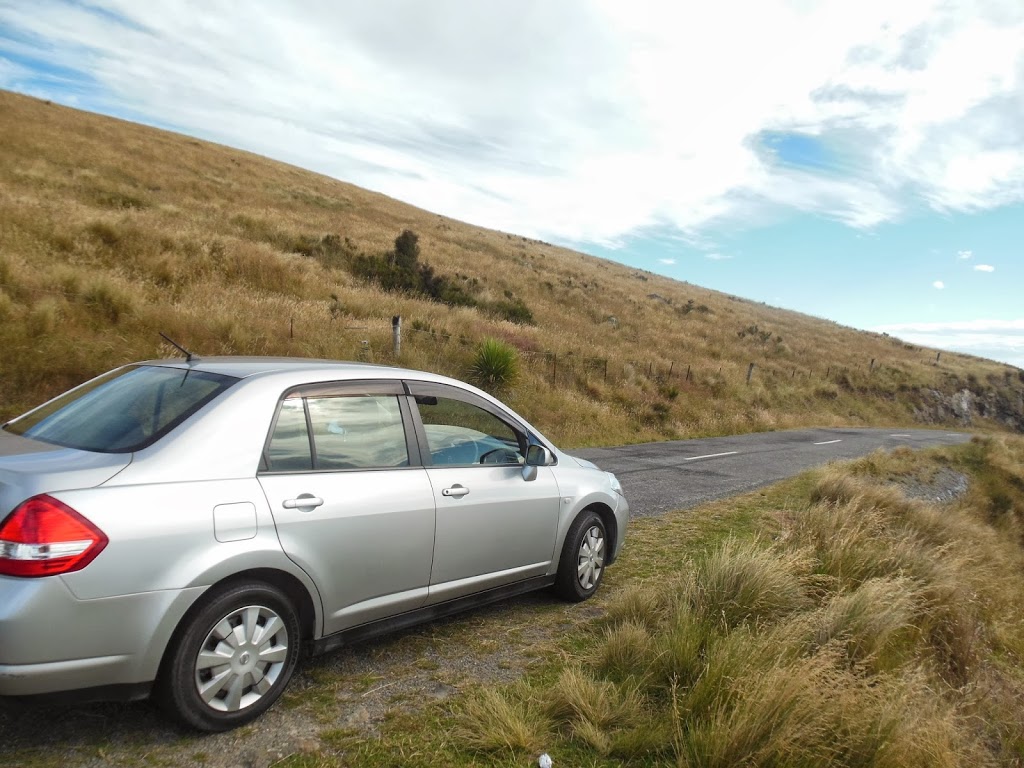 Summit road above ChCh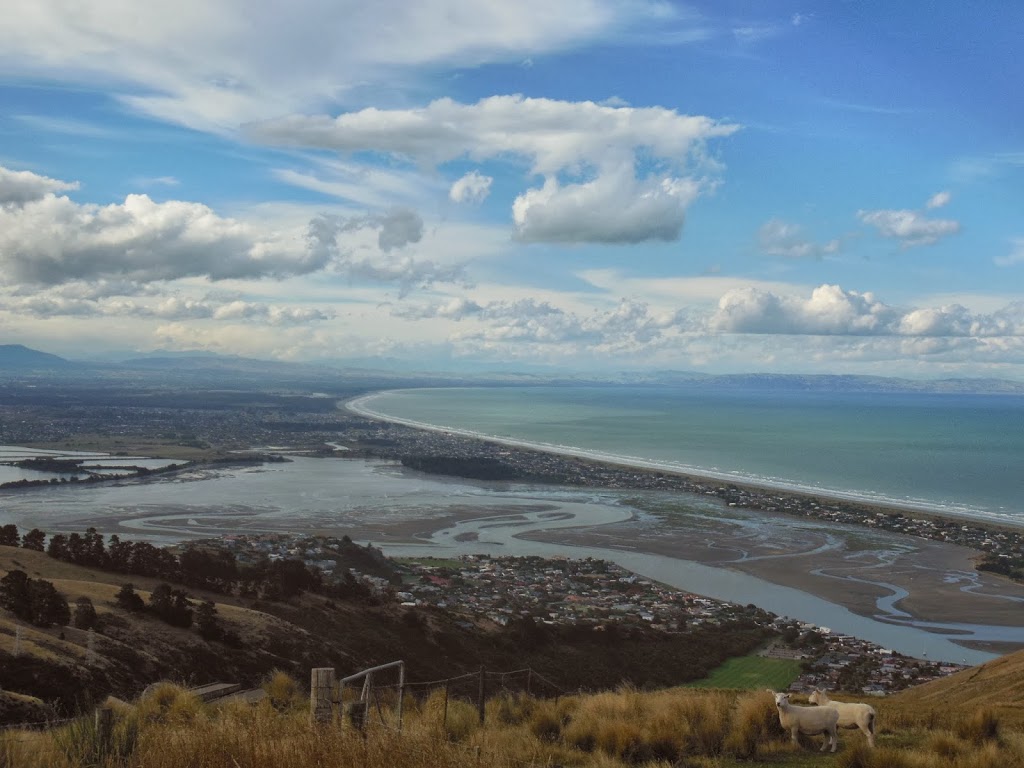 The basin ChCh is built on, much of
the substrata liquified and can't be rebuilt on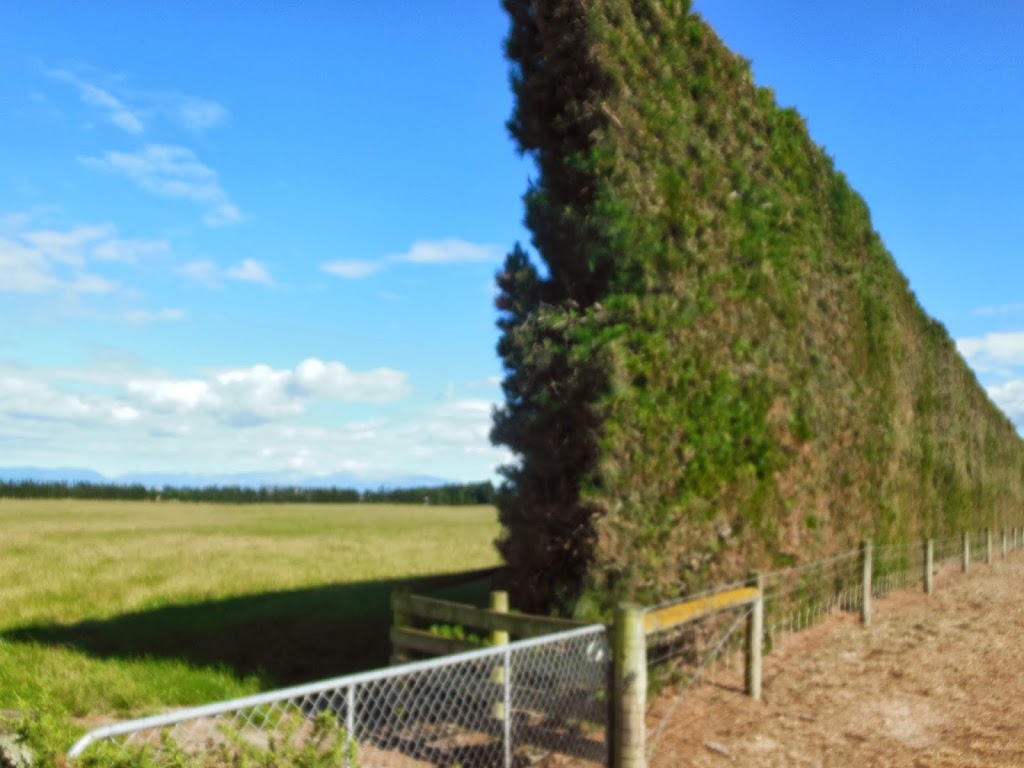 Very high and dense windbreak, outlining pasture. Unique!
After two nights exploring Christchurch, it was time to hit the road west, through Arthur's Pass to the west coast…Another thing about NZ, it's a very rural place….About the size of Great Britain, with one fourteenth the population (at 4 million). You are into farm country with grazing sheep within 30 minutes of leaving the CBD.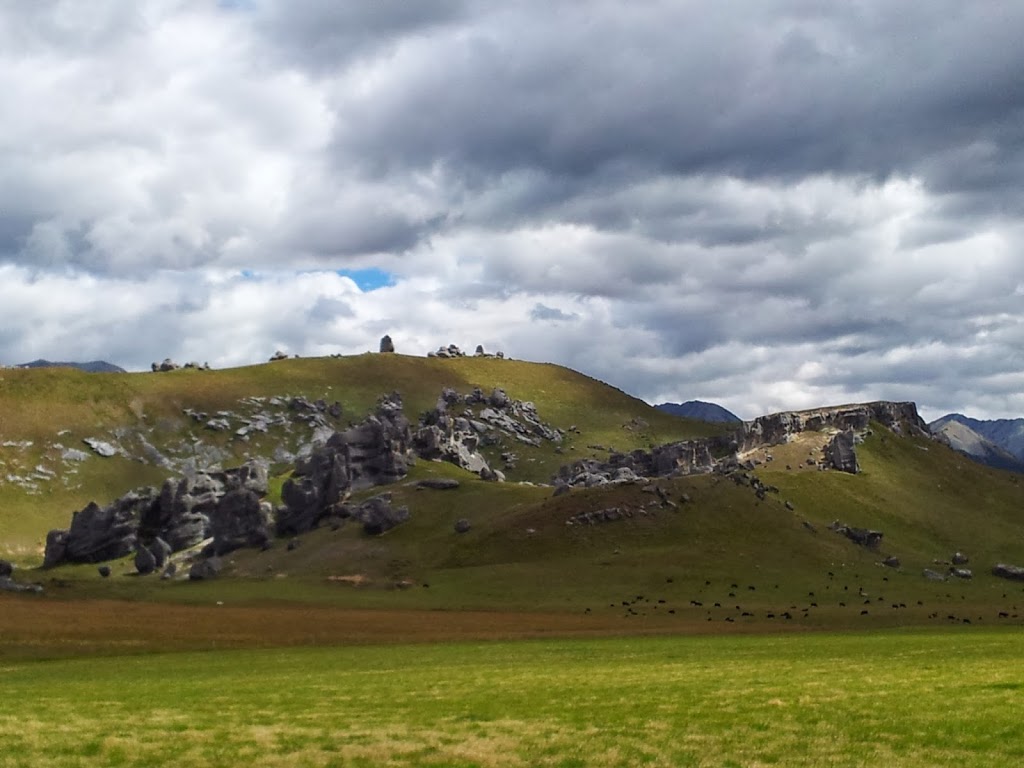 Castle Hill, right out of Lord of the Rings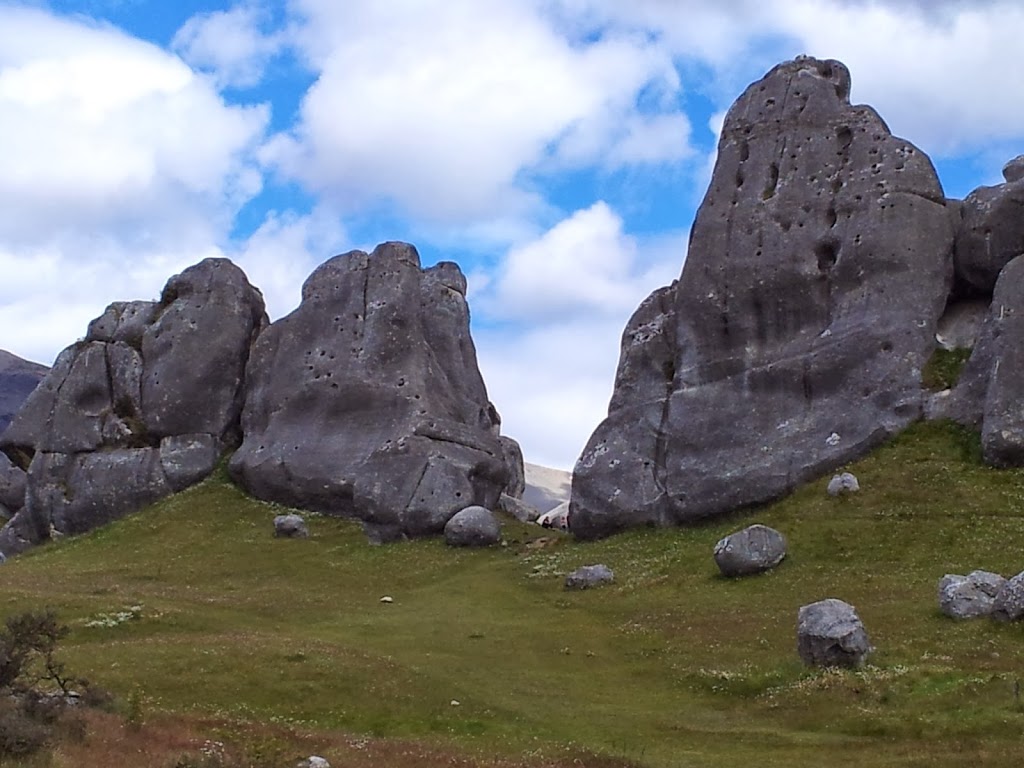 Amazing limestone formations
Summit selfie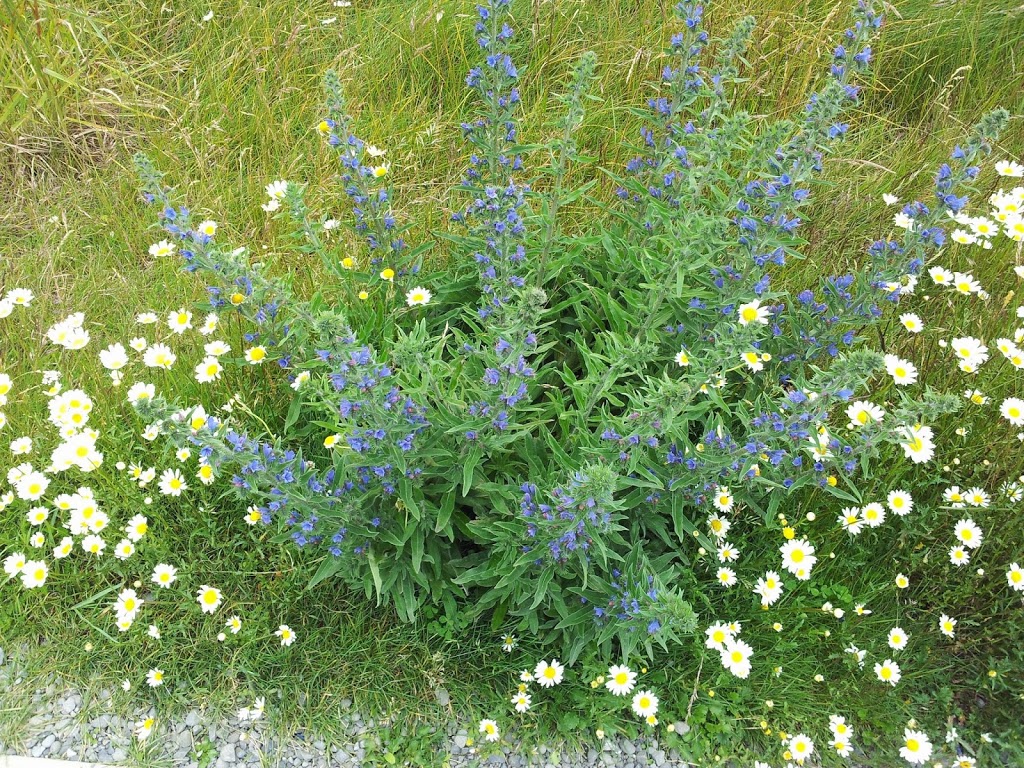 Midsummer wildflowers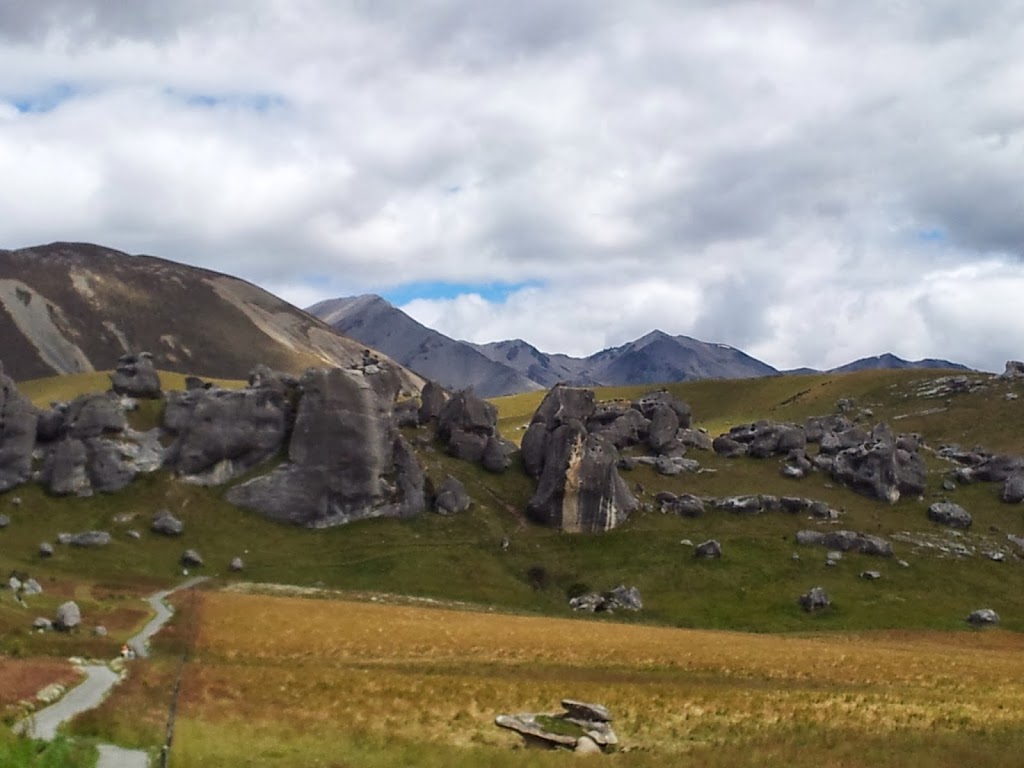 Riders of Rohan, I swear…!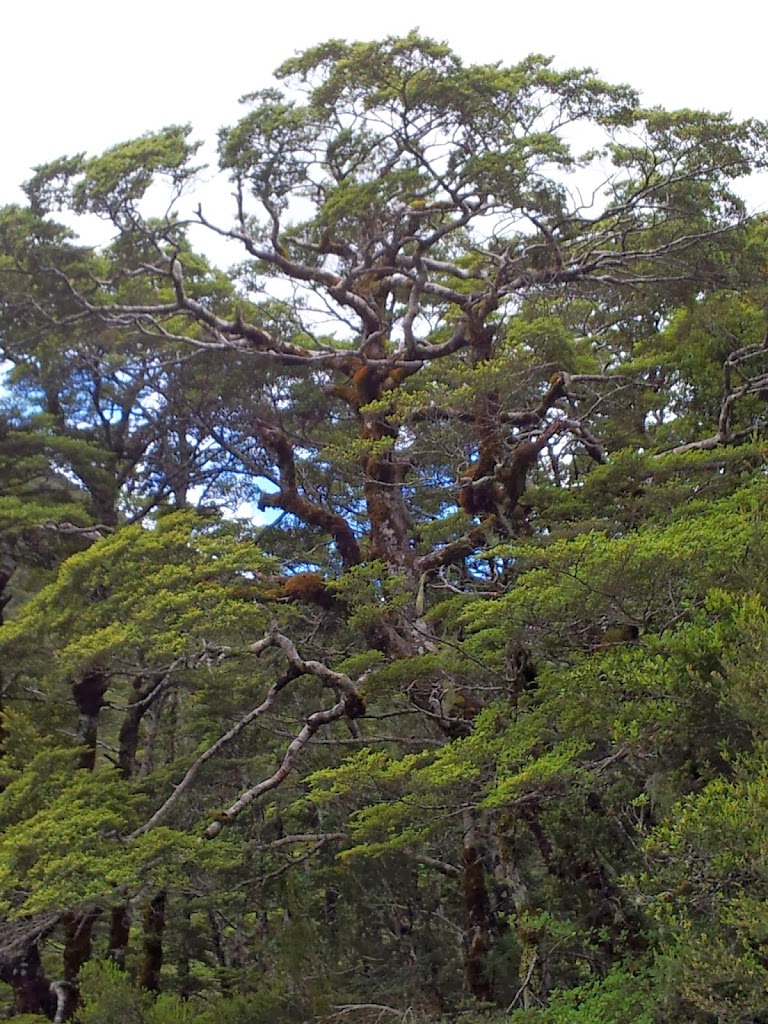 Antarctic Beech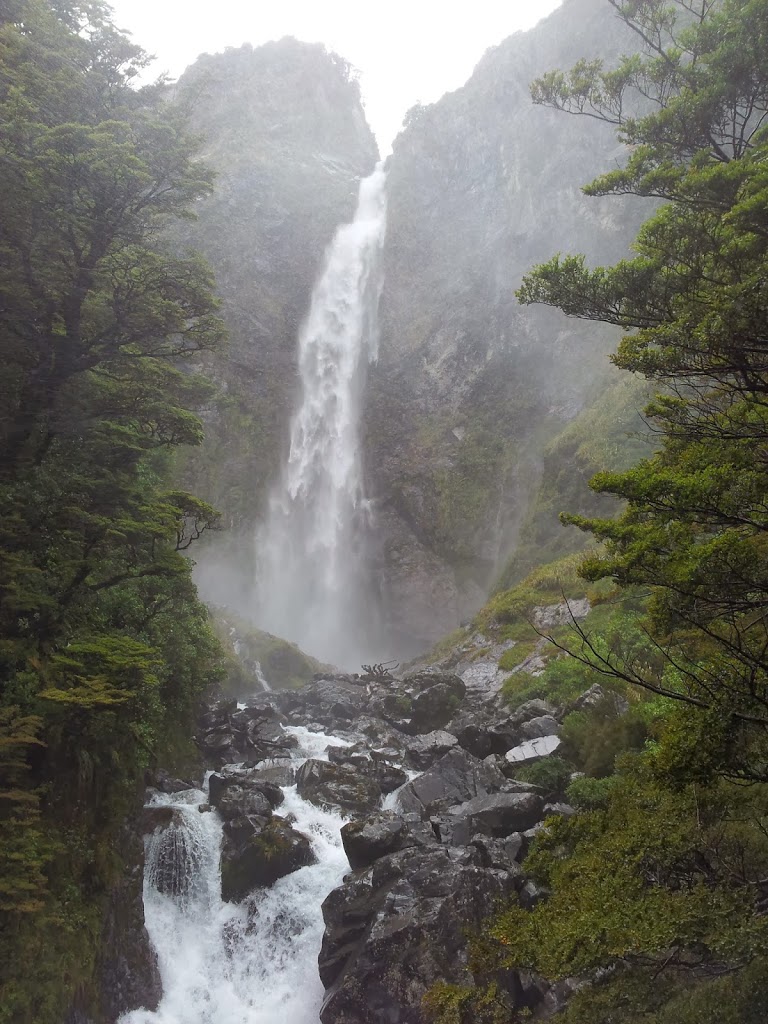 Devil's Punchbowl Falls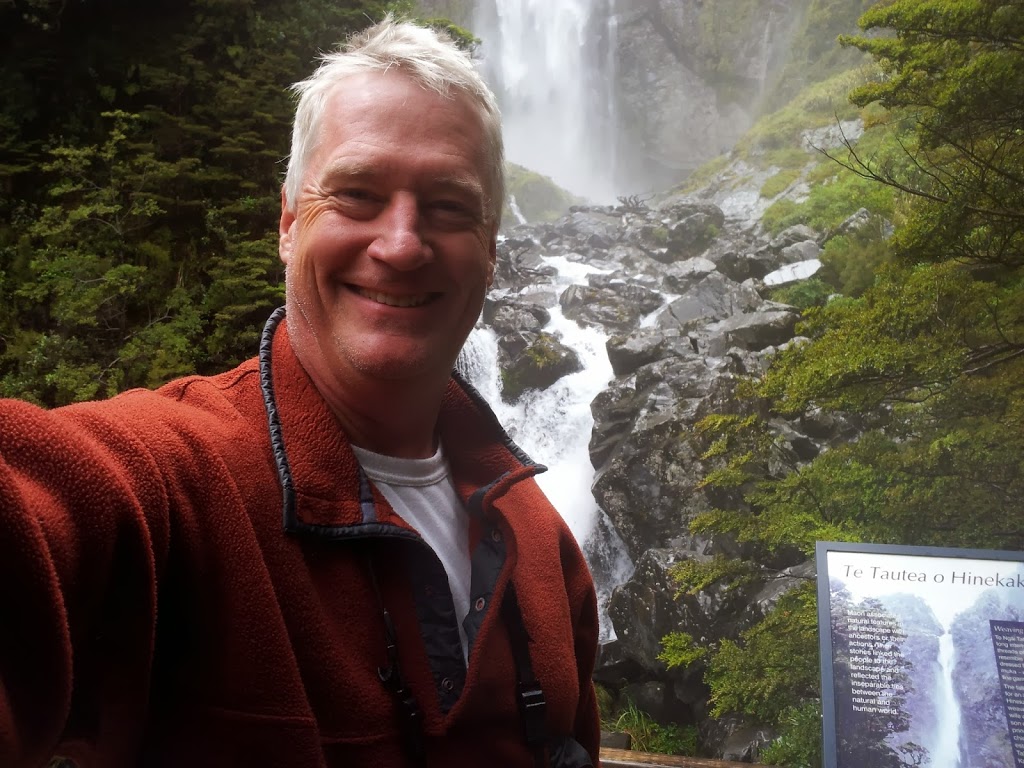 Green, wet and wild….I like this…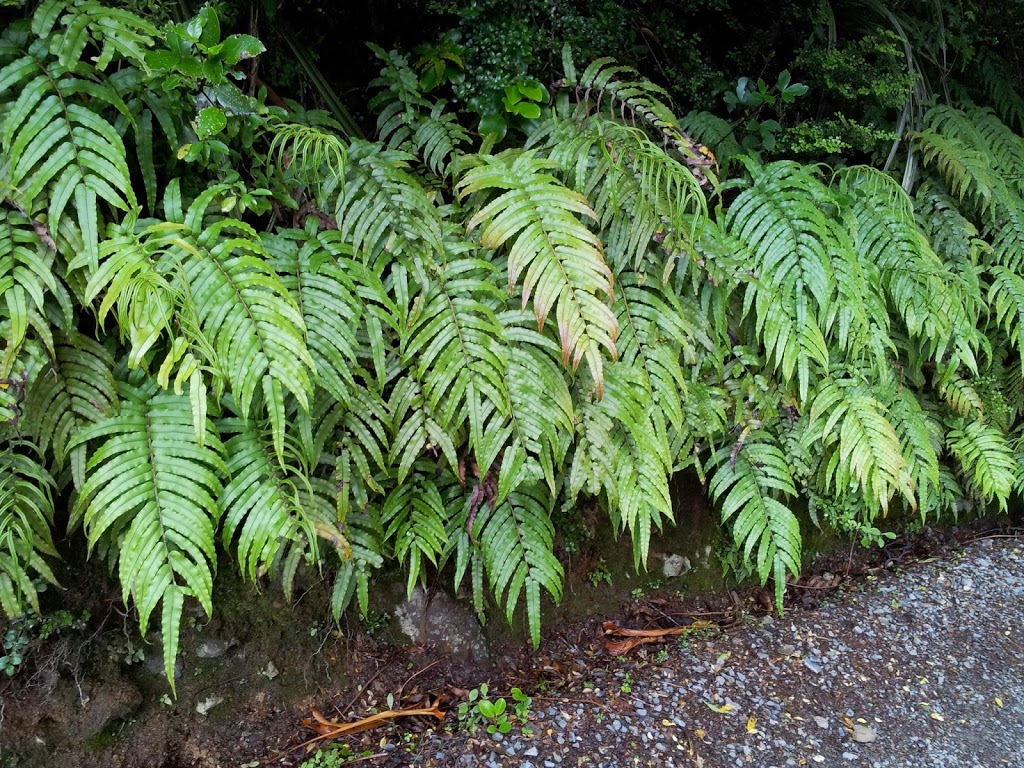 Perfusion of ferns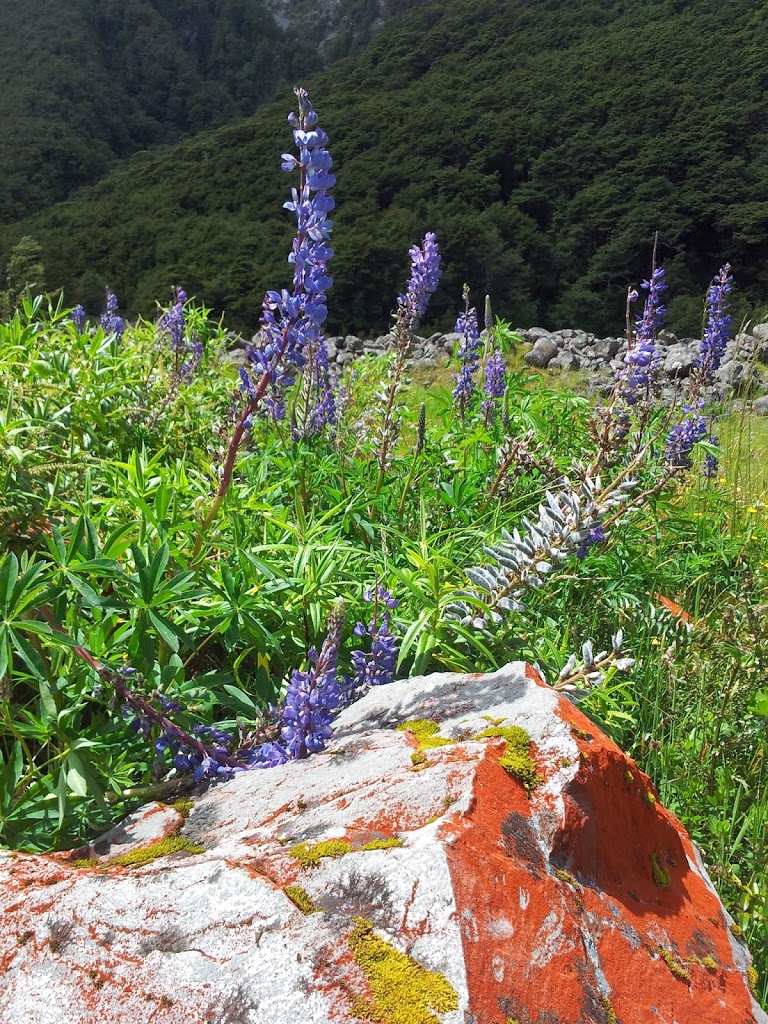 Summer Lupine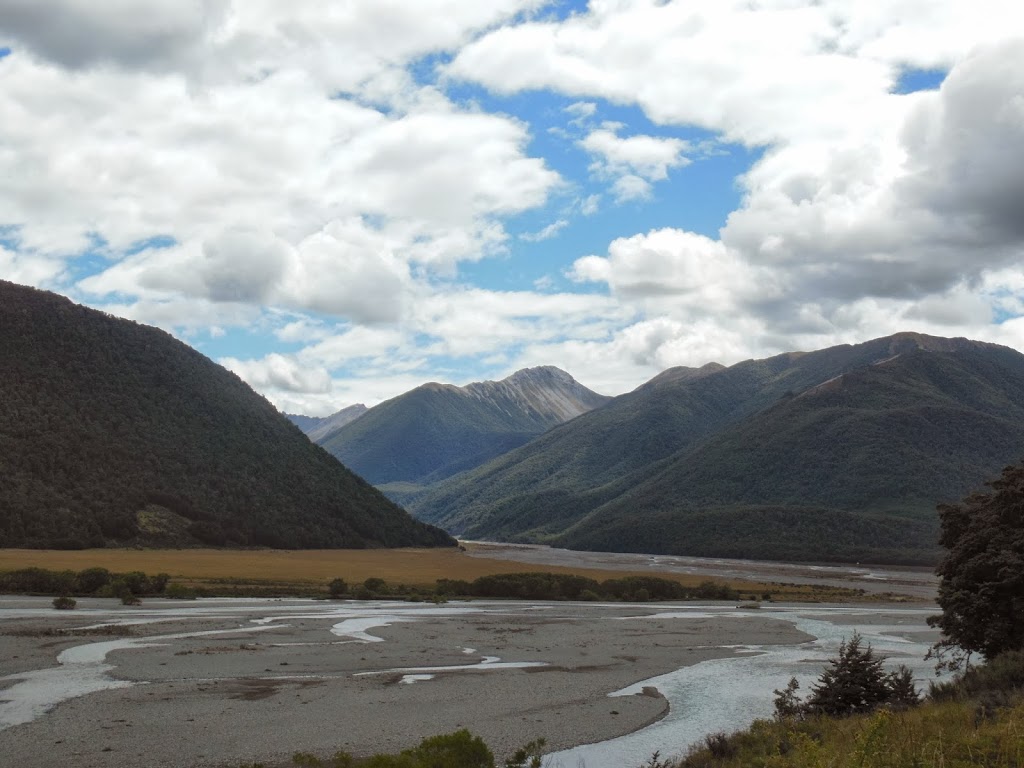 Extensive glacial rivers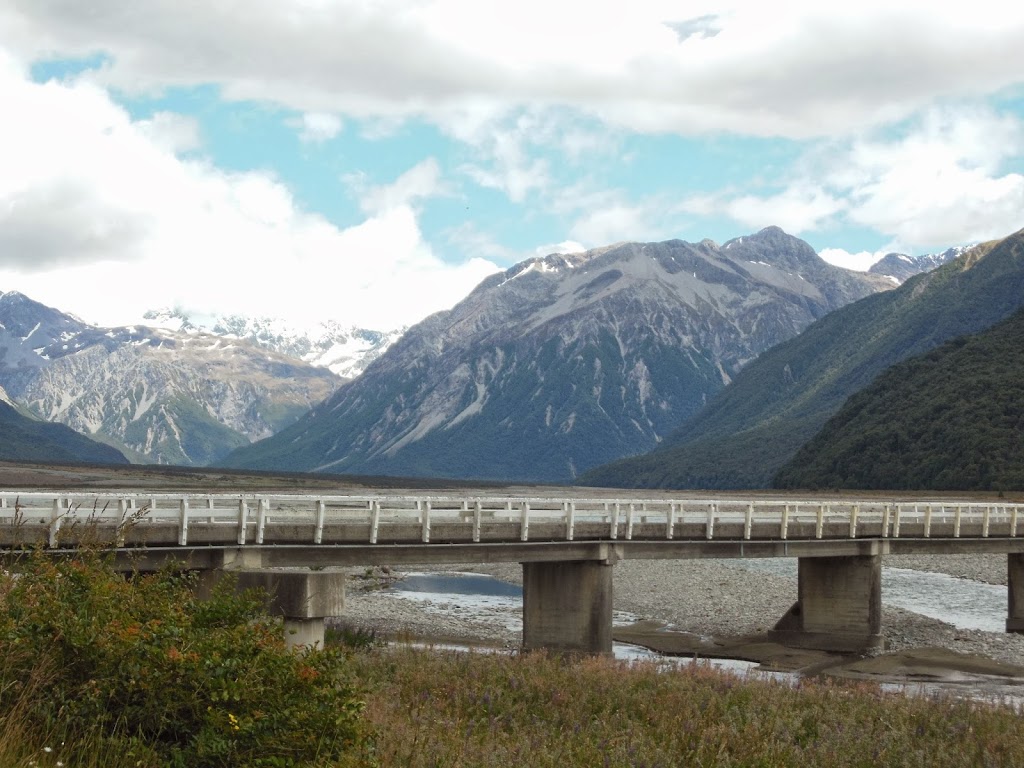 Heading west…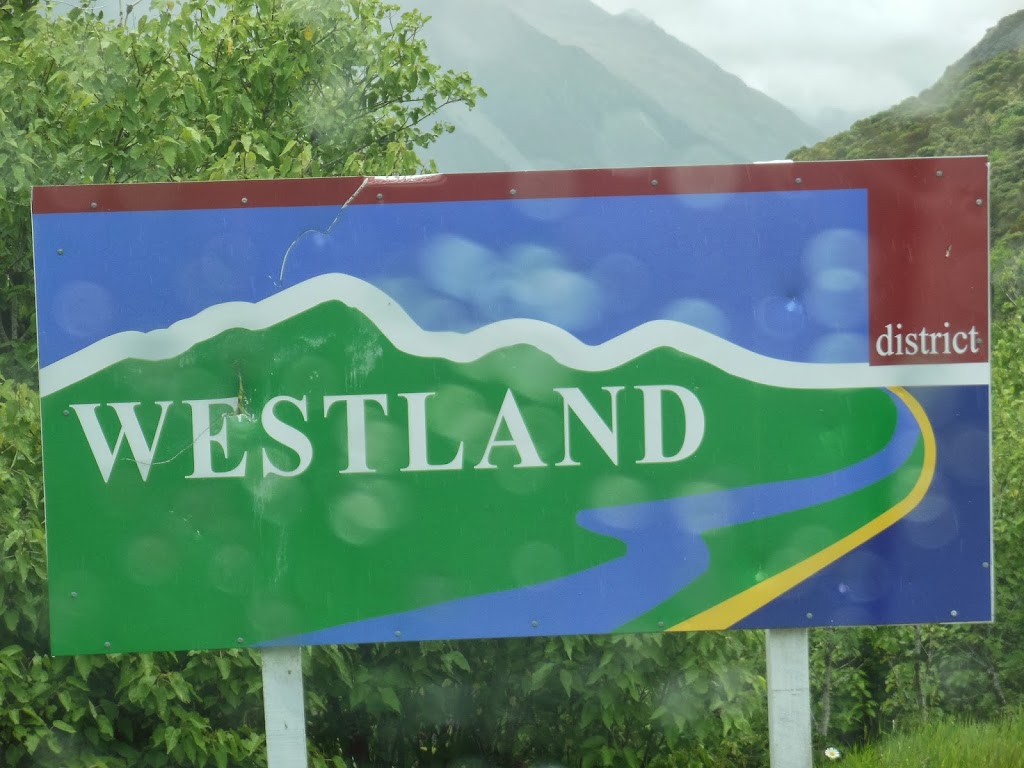 Over the pass, into the wild and wooly Westlands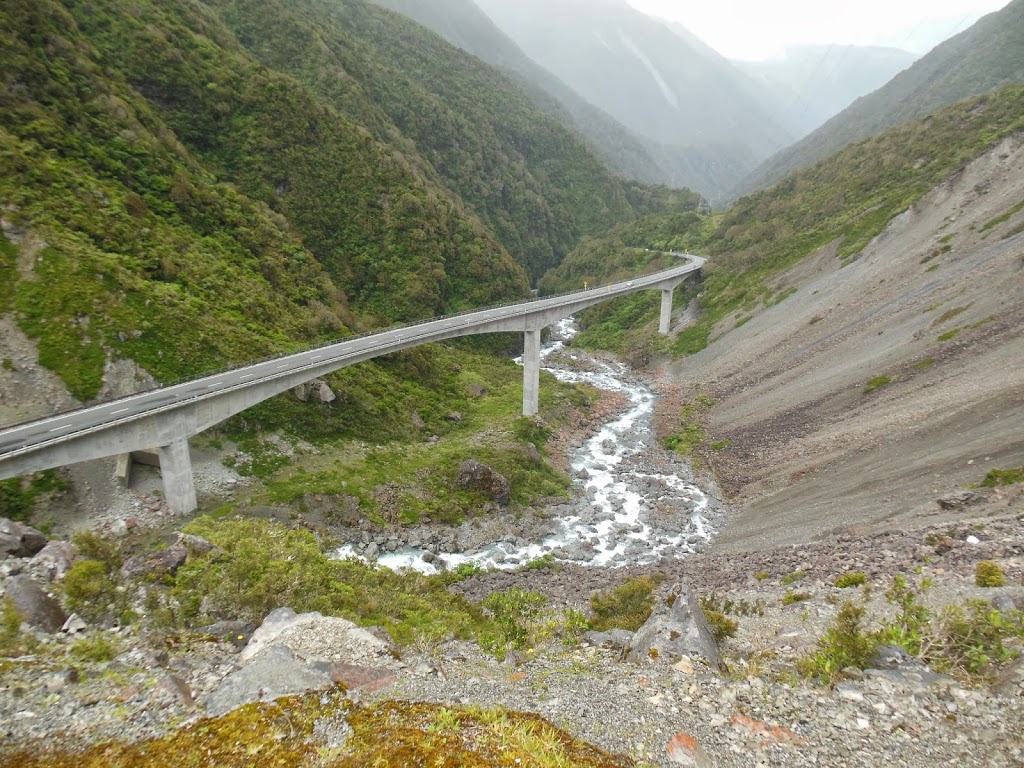 Engineering marvel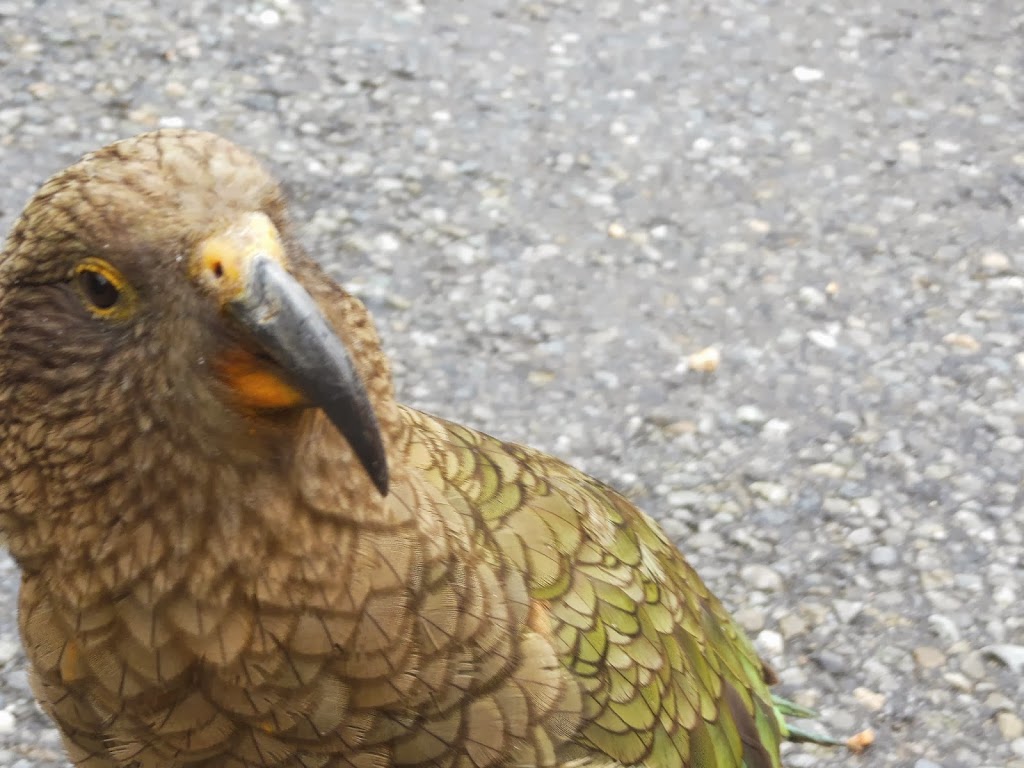 A very cheeky Kea, the world's only true alpine parrot
If you can"t beat 'em; shunting rock and waterfall over the road…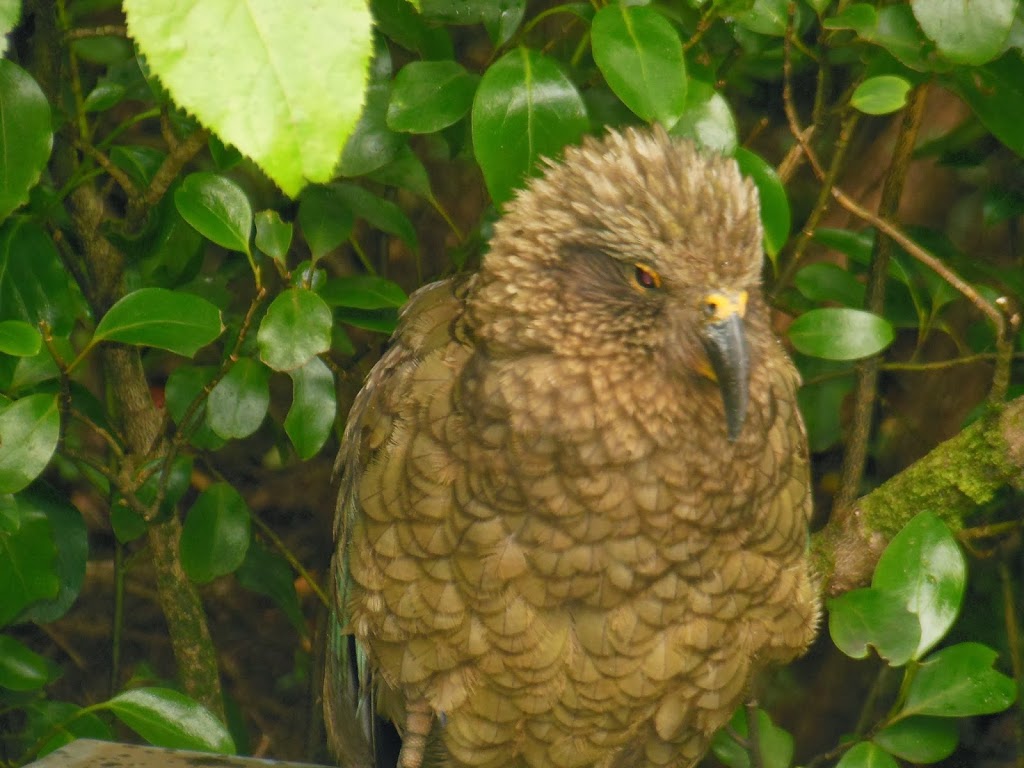 Kea, crow-sized , olive color, with bright red underwings..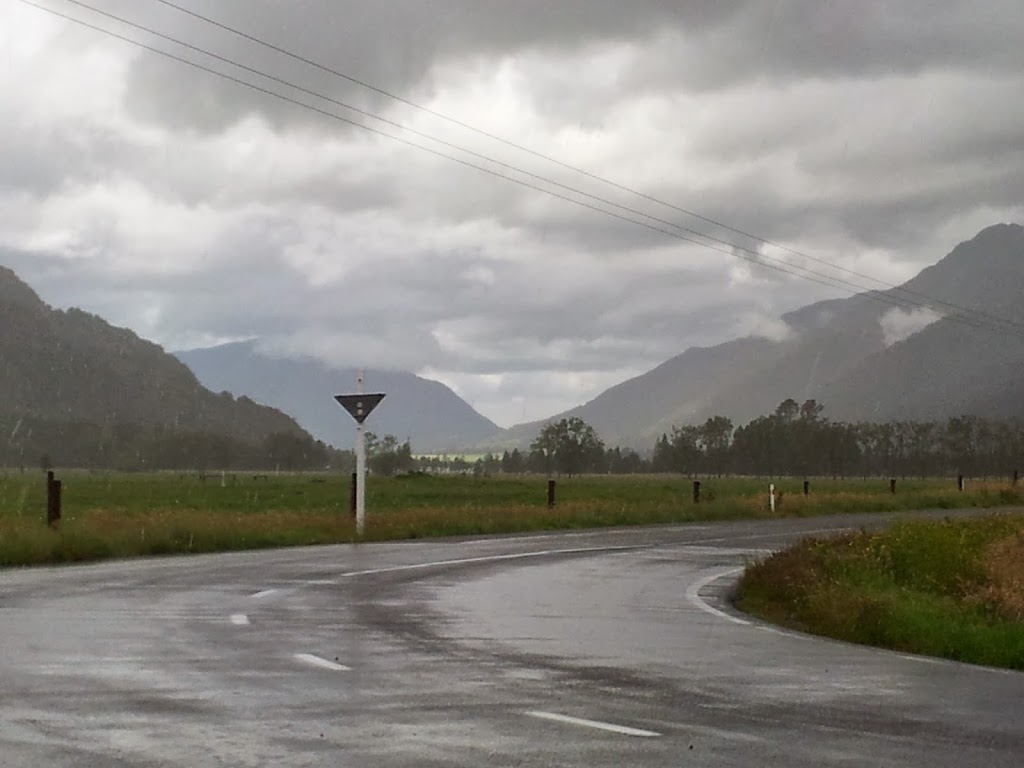 Heading for Lake Brunnner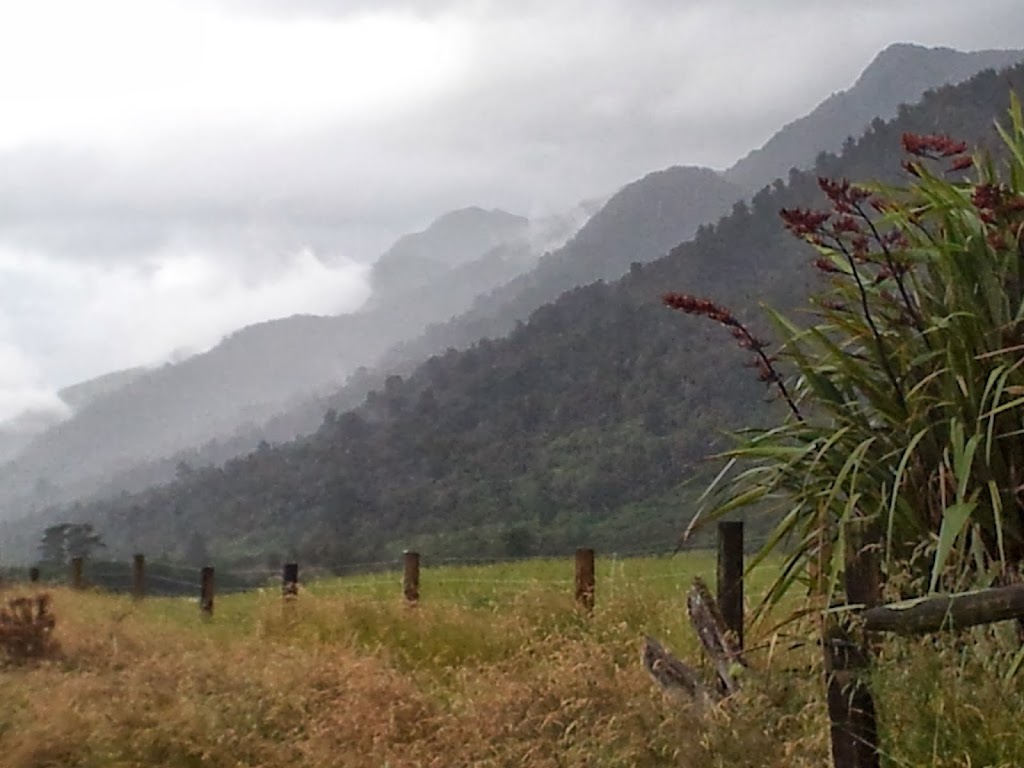 Rough country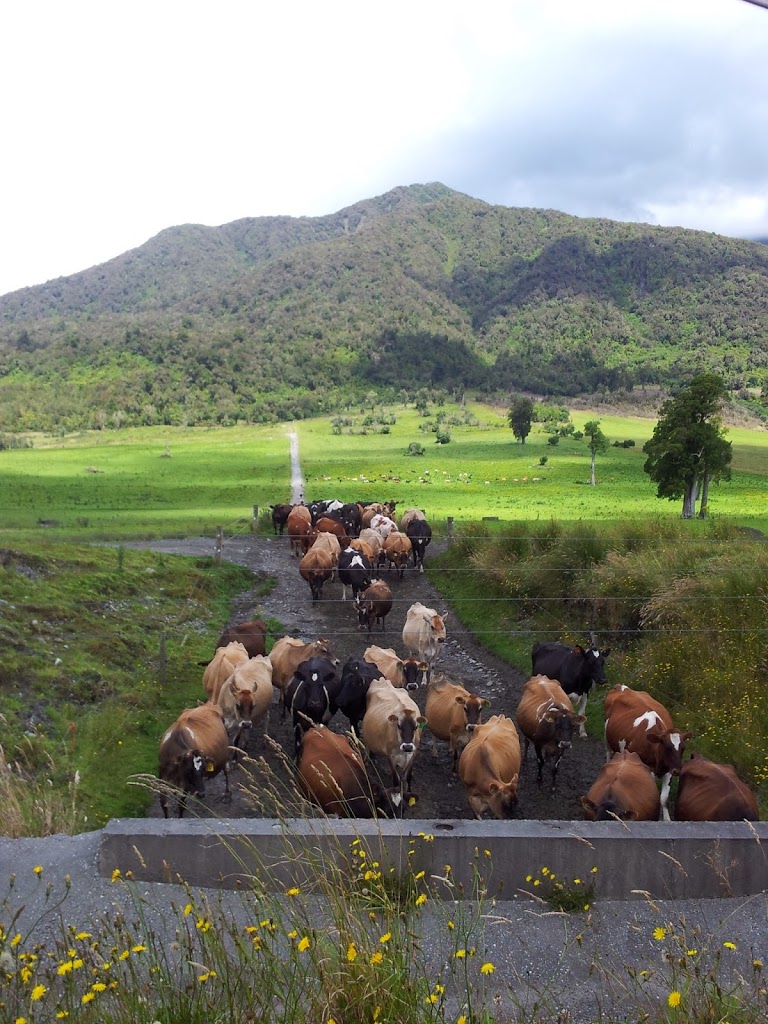 Cow tunnel under the road, at milking time…
Lake Brunner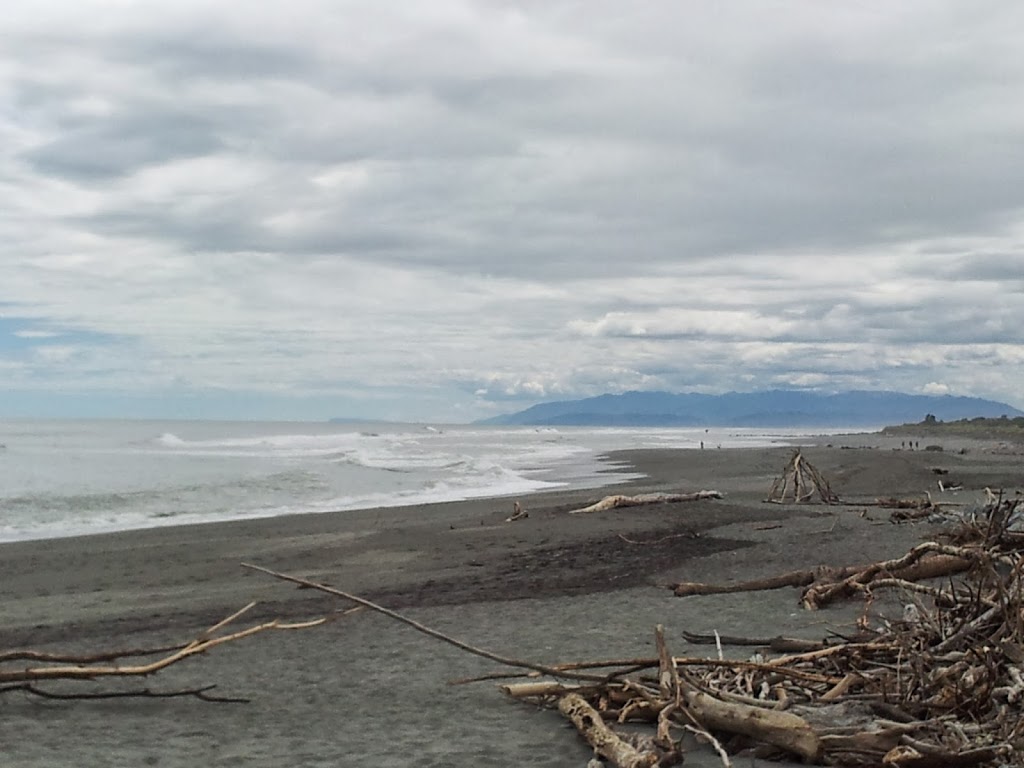 The wild west coast
Downtown Hokitika
Clearing skies…a good omen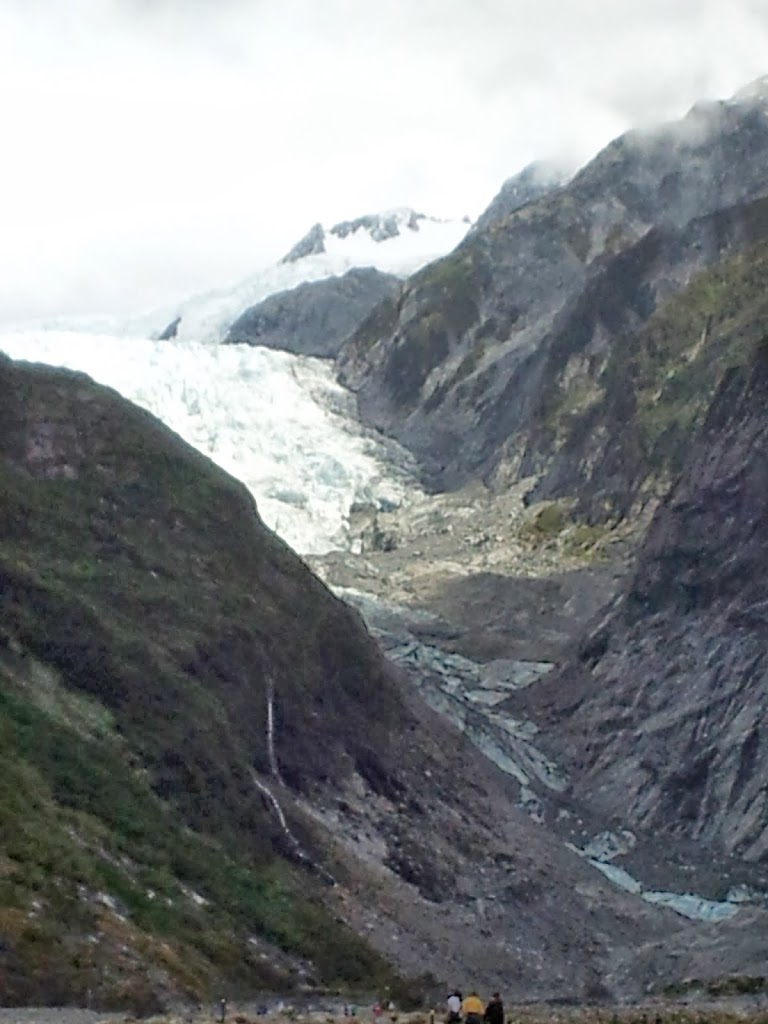 Hiking up to the base of Franz Josef Glacier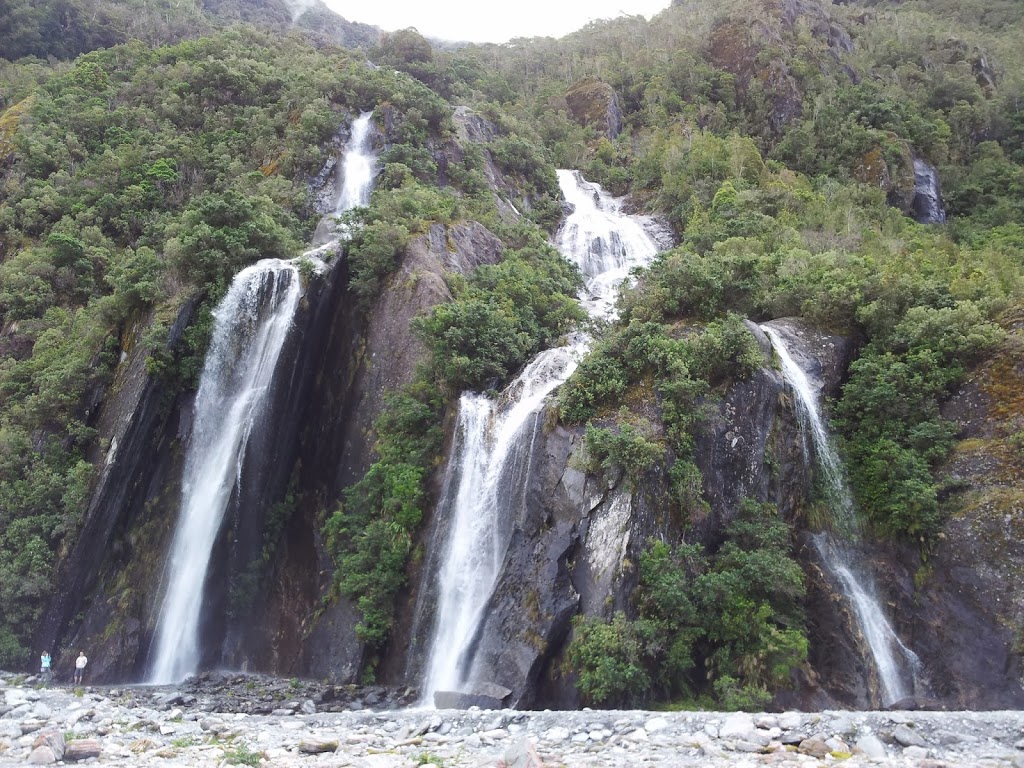 Water falling everywhere…music!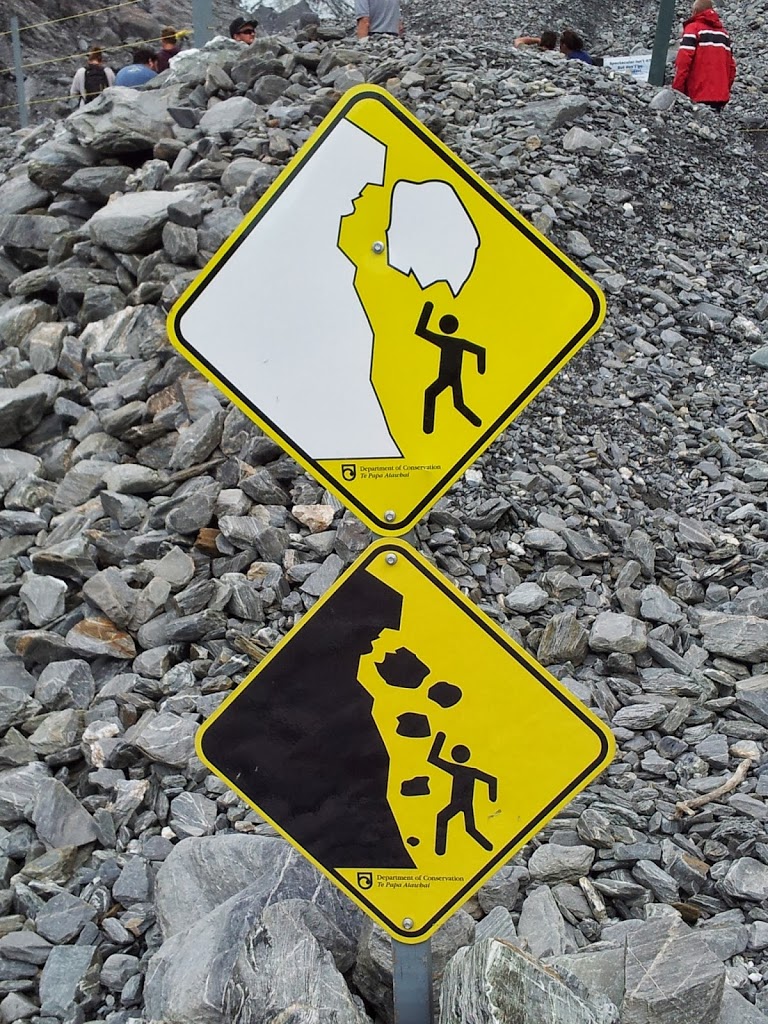 Chocolate and Vanilla avalanches…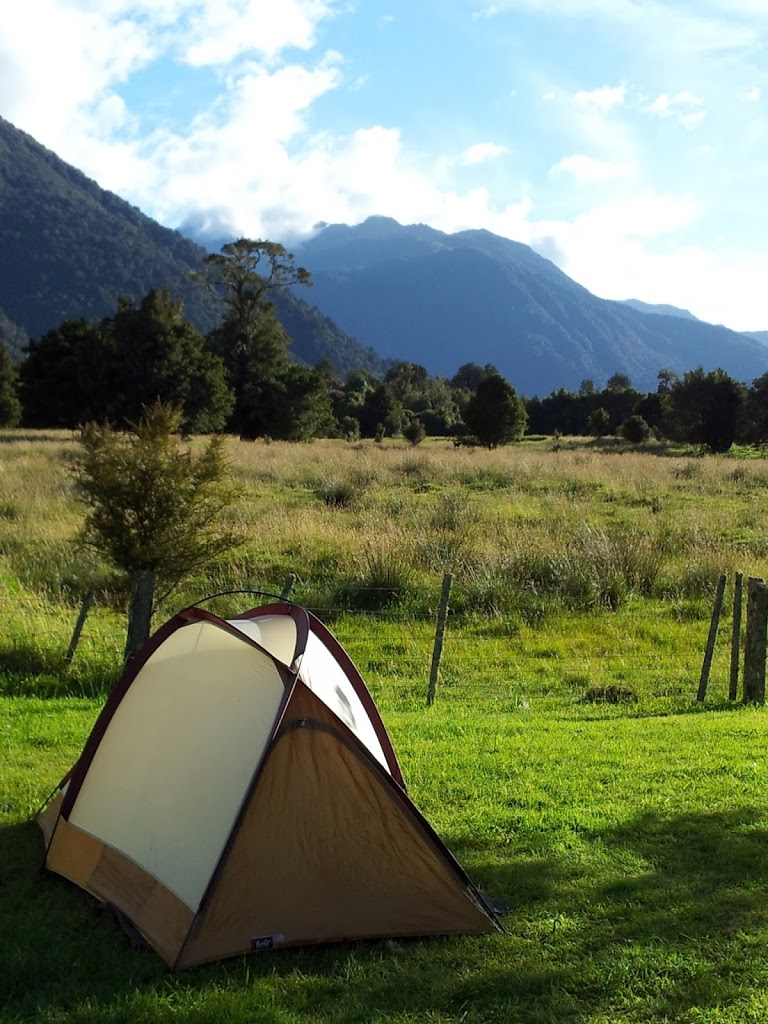 Keepin' it simple at Fox Glacier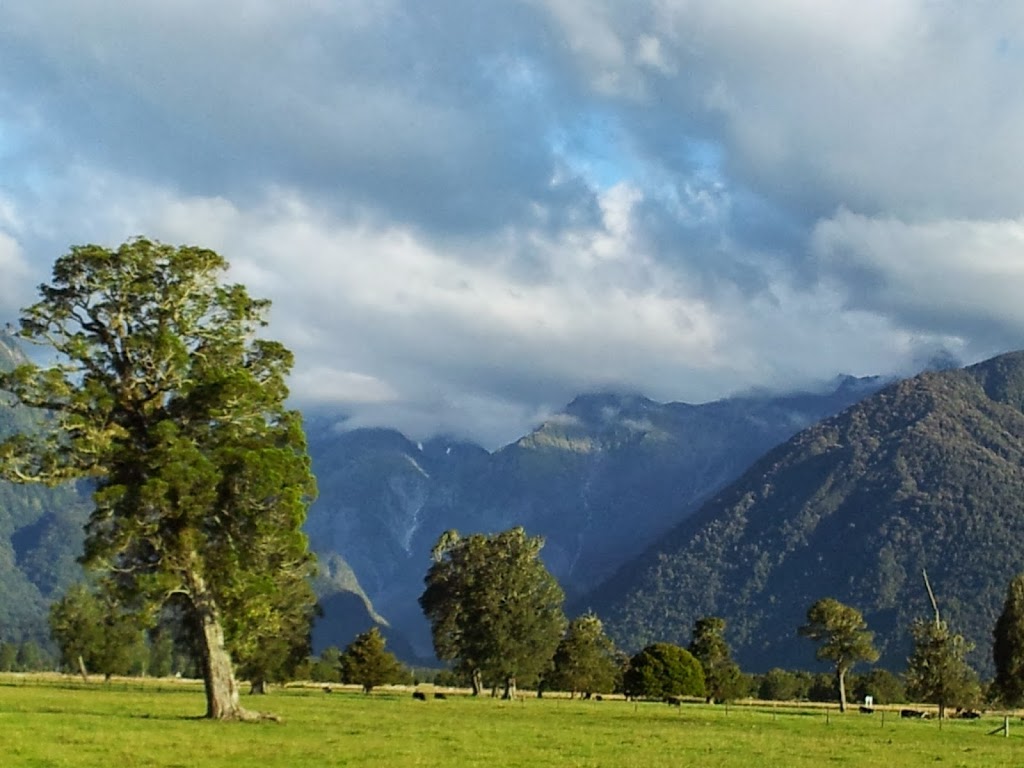 Evening pastures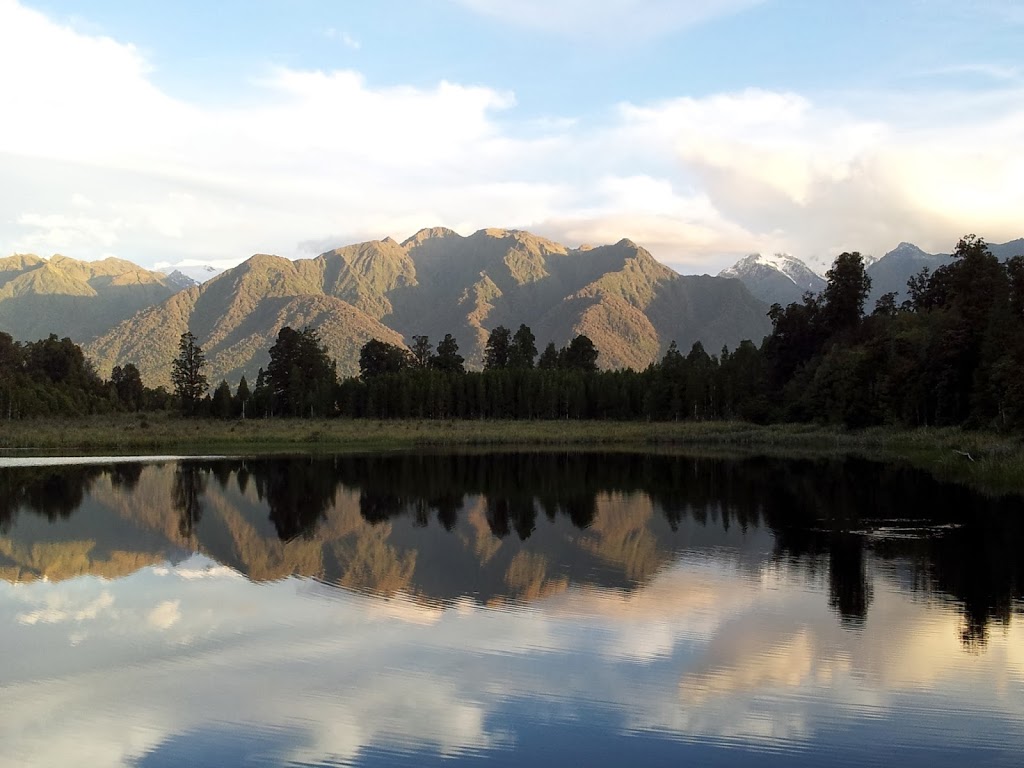 Famous Mt Cook reflections at Lake Matheson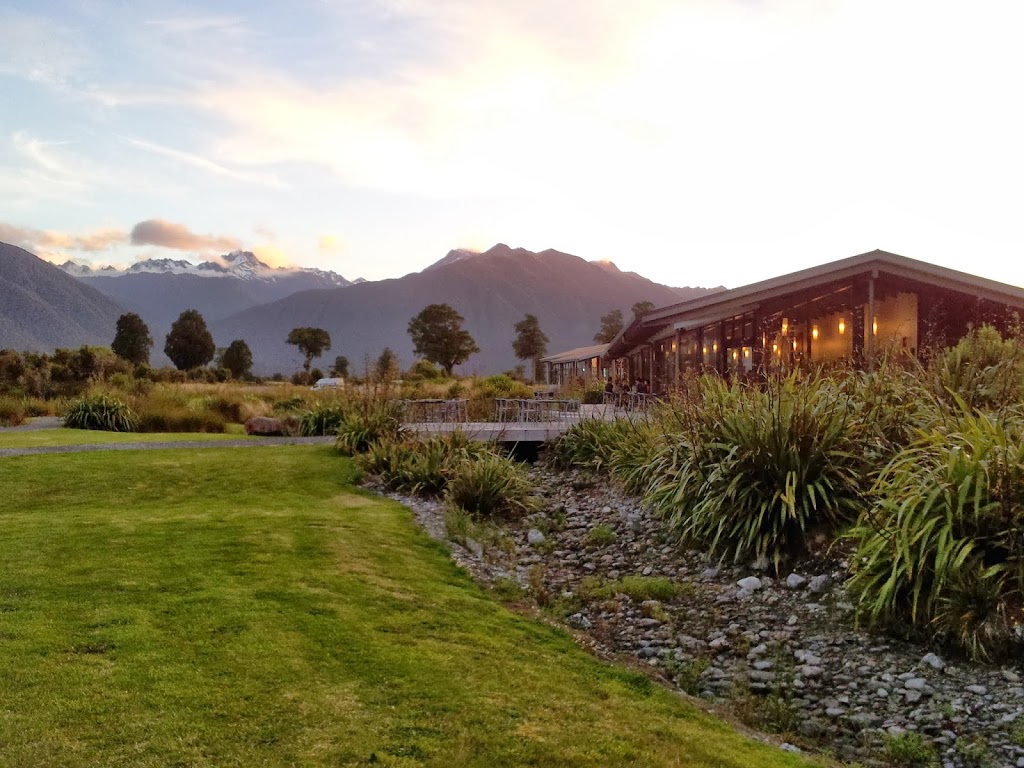 Matheson Cafe…excellent!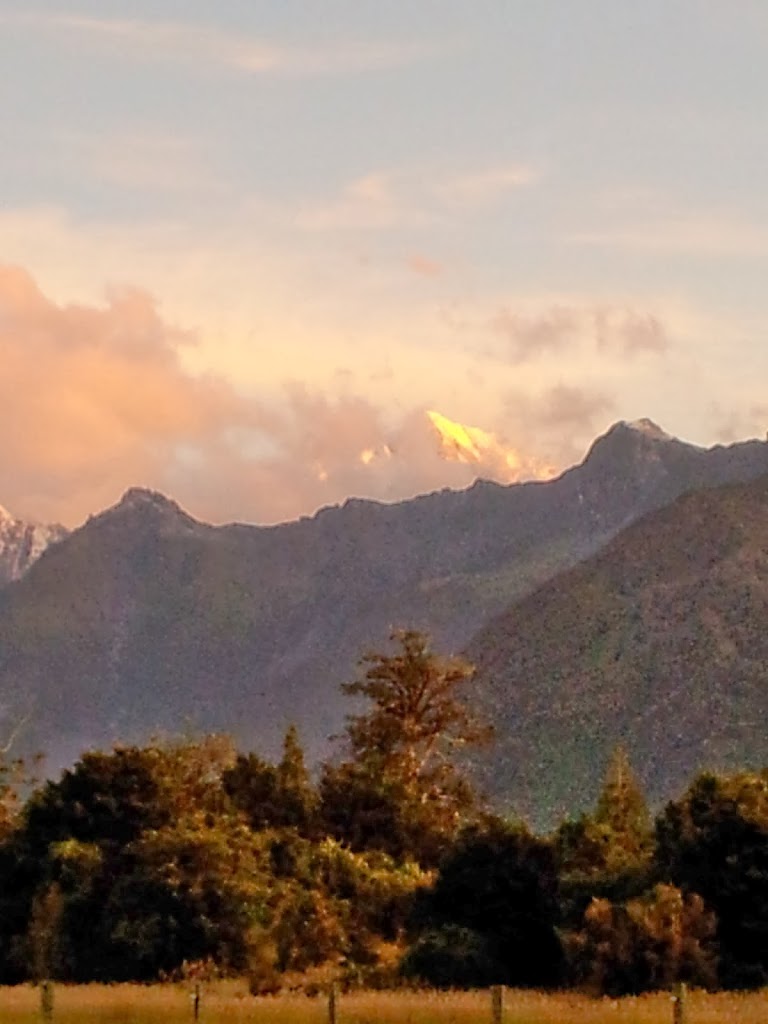 Western face of Aoraki/ Mt Cook summit in twilight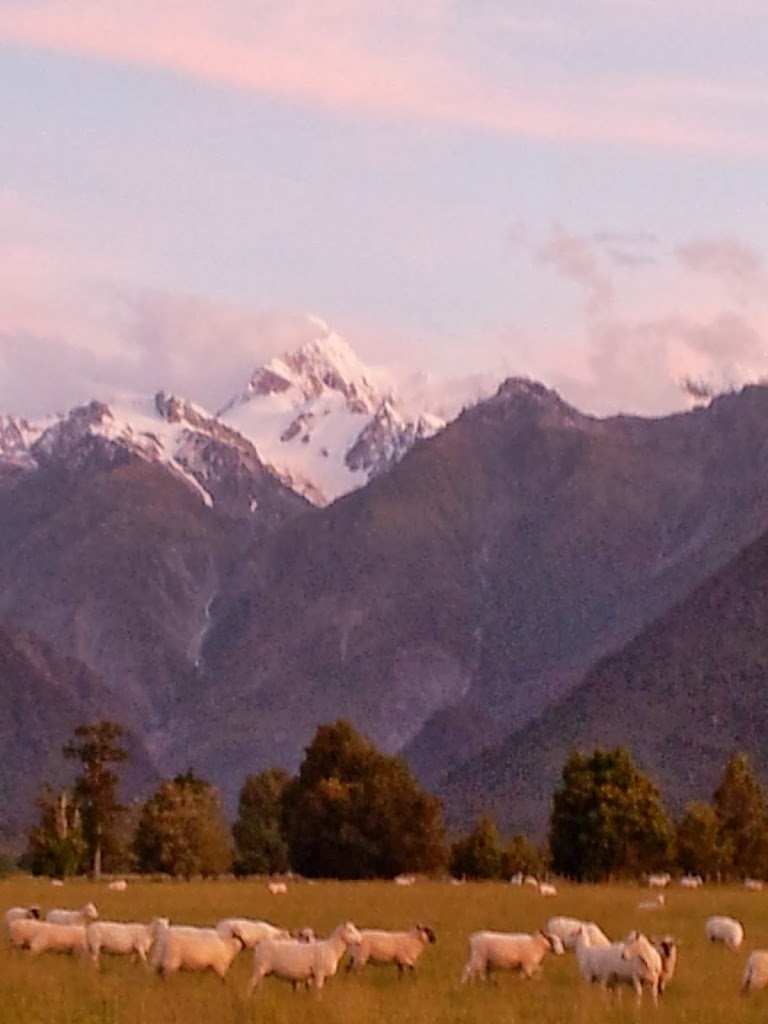 Clearing skies at dusk, psyched..!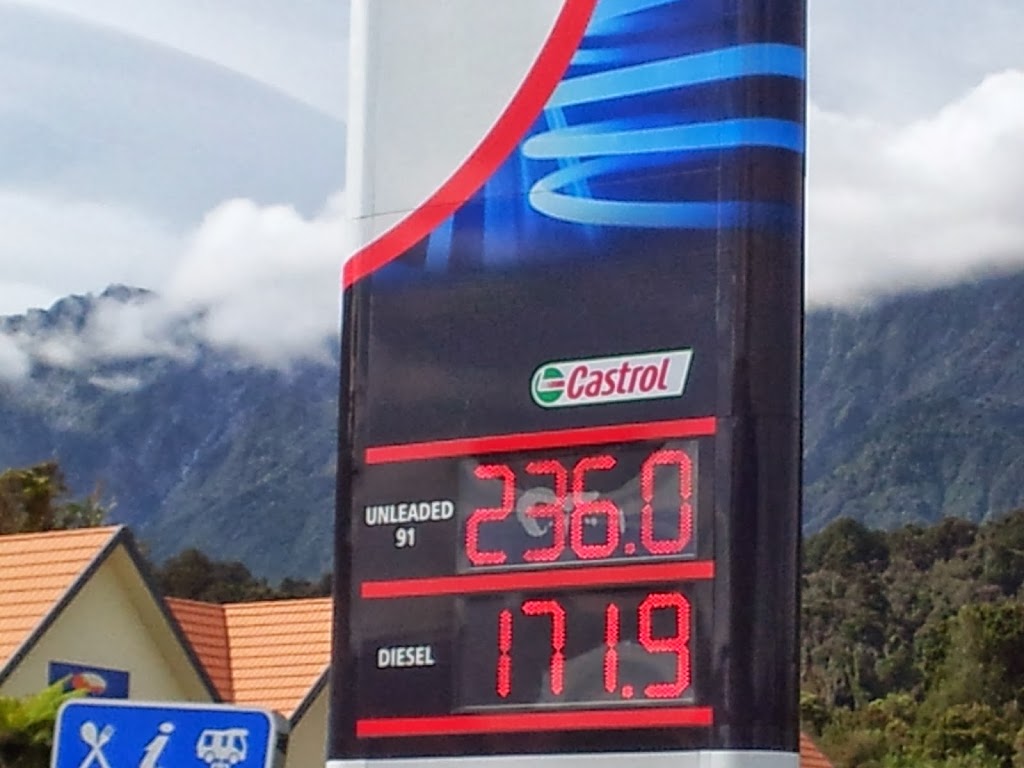 NZ can be expensive, that's per LITER, (around $9/ gallon!)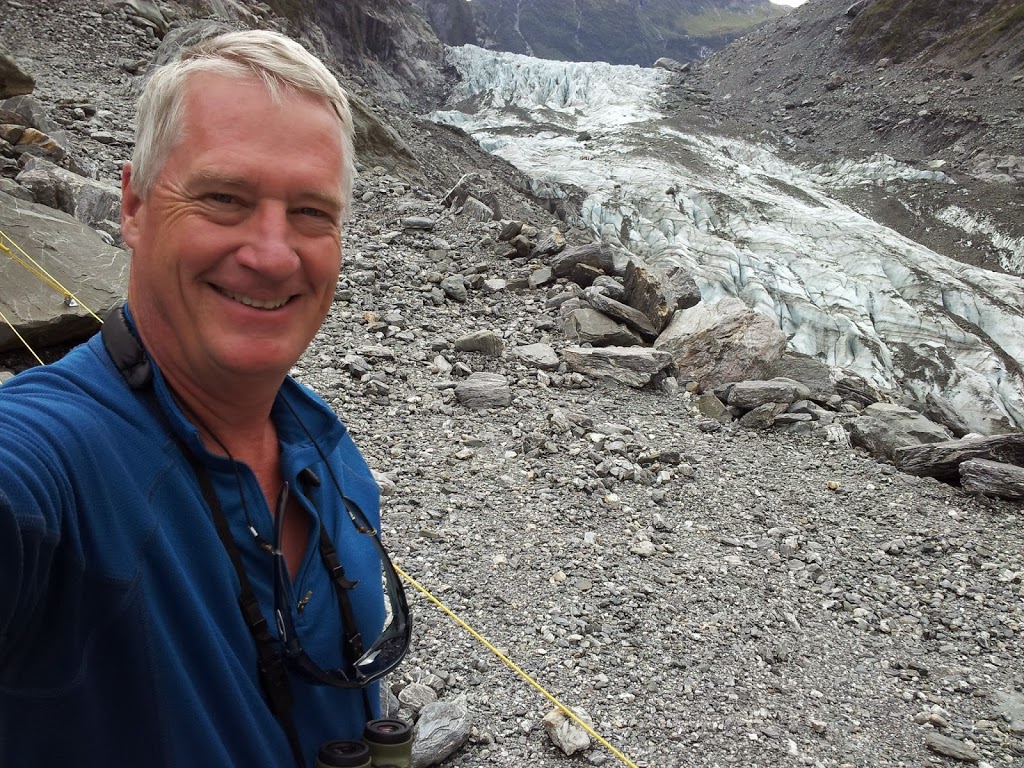 Fox Glacier moraine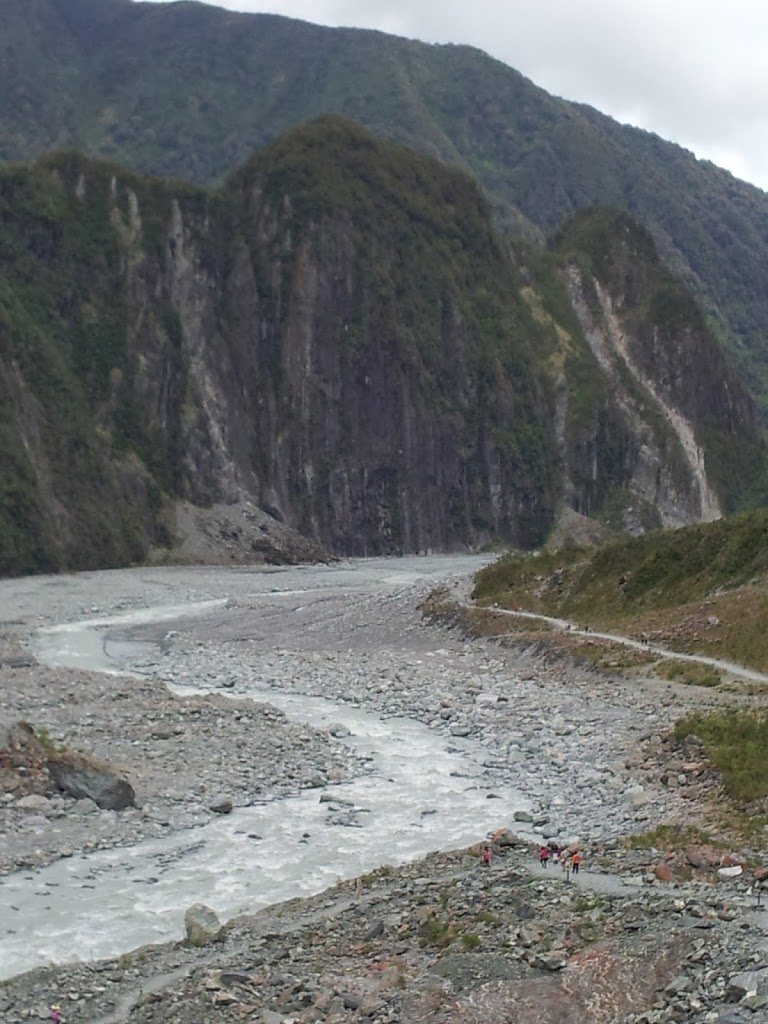 More LOTRs…Helm's Deep…?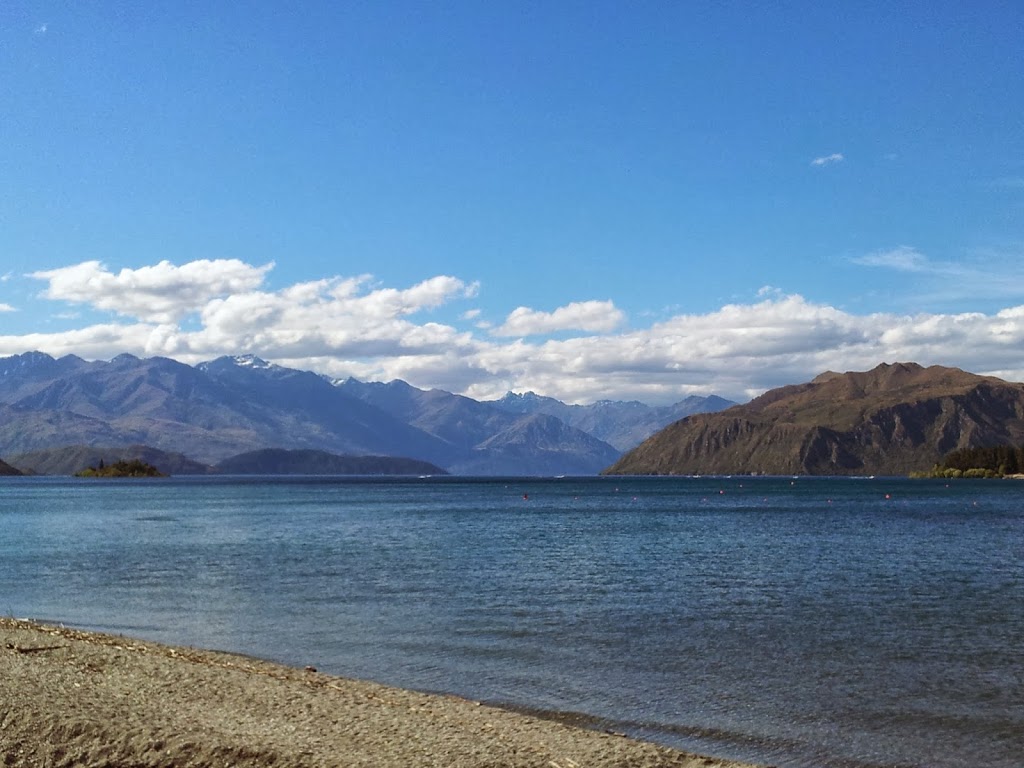 Lake Wanaka
After getting really lucky with the weather for a few days on the west coast, I turned inland heading SE up and through the sublime alpine Haast Pass. Into the high, dry Central Otago plateau. It's a landscape of vast, dry alpine valleys and enormous, crystalline mountain lakes. Stunning…..Next stop, Waneka and then Queenstown, the adrenaline capital of NZ!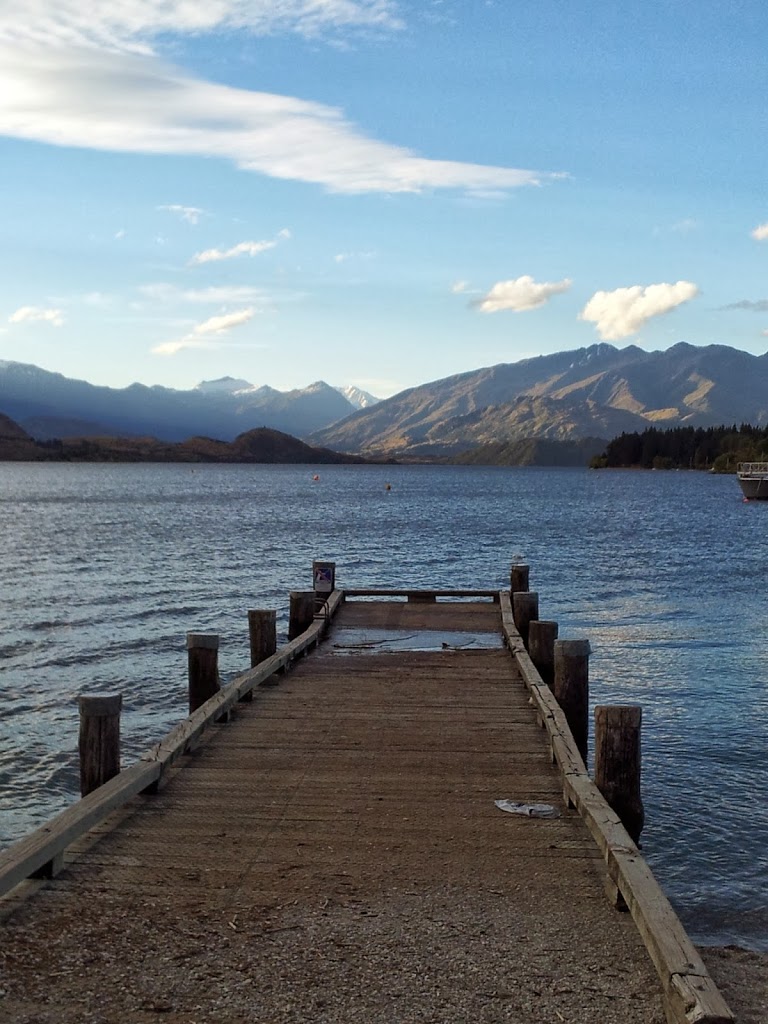 Sunset at Wanaka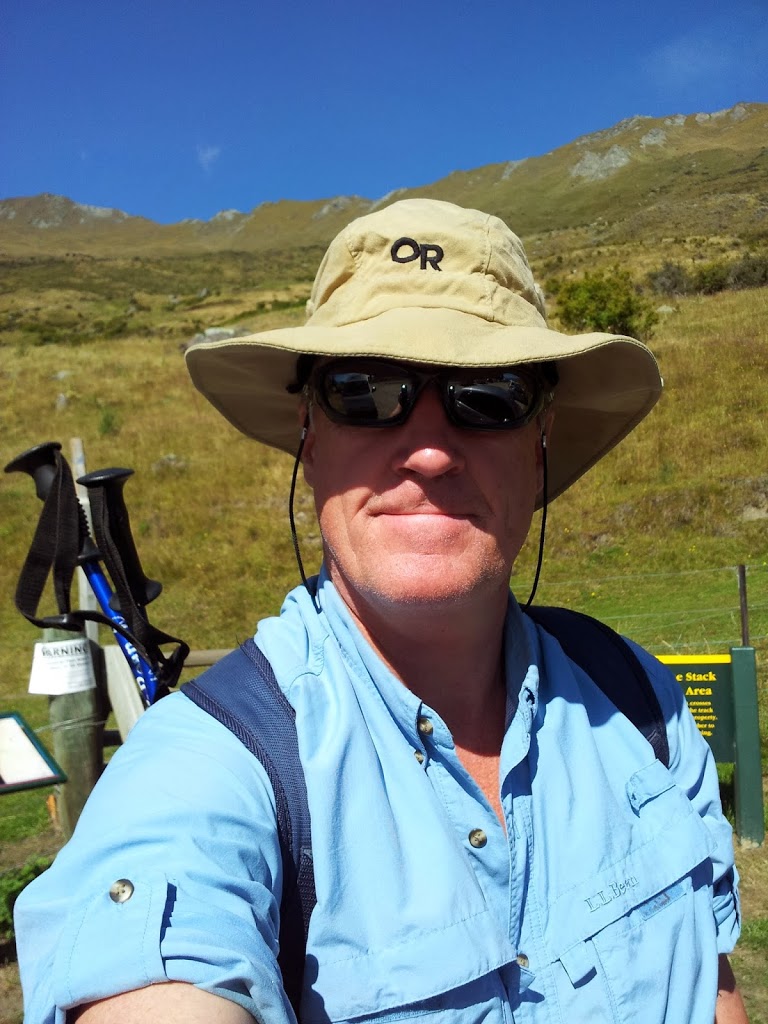 Summit ridge above…gee, that looks pretty far…
Next day it was up early, hot and dry already. The plan was a challenging training hike up Mt. Roy. Around 16 km (10 miles) and around 3000ft elevation gain, my final buildup for the Milford Track.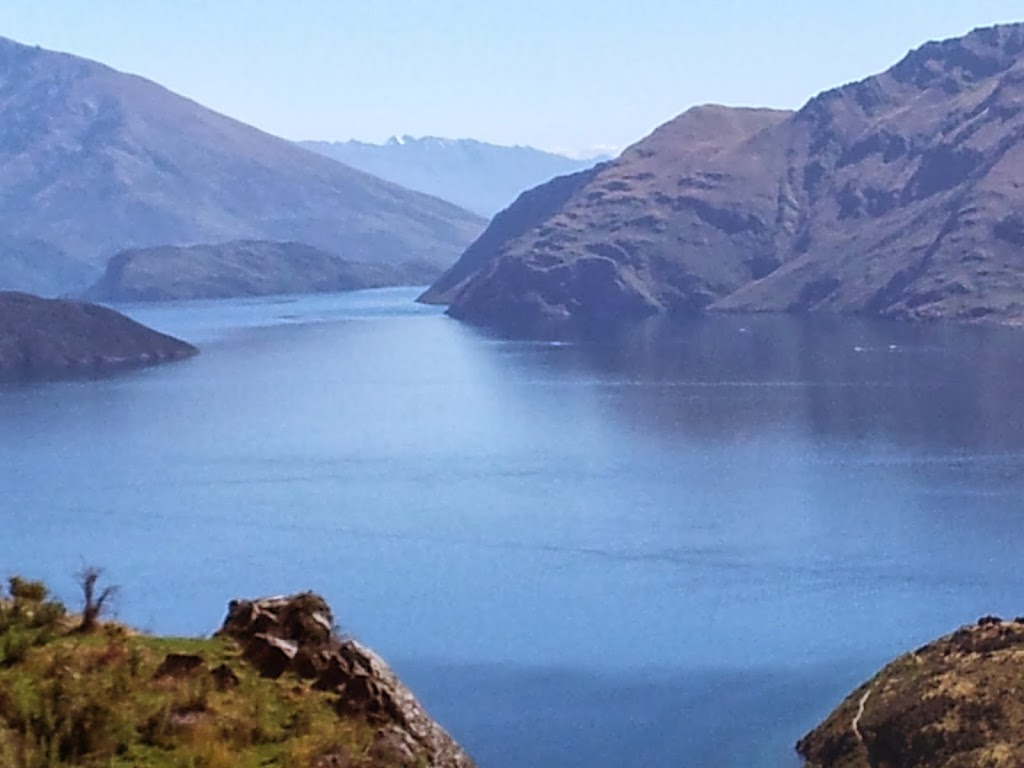 Sublime Lake Wanaka below
Summit Ridge, and really feeling it, believe me…!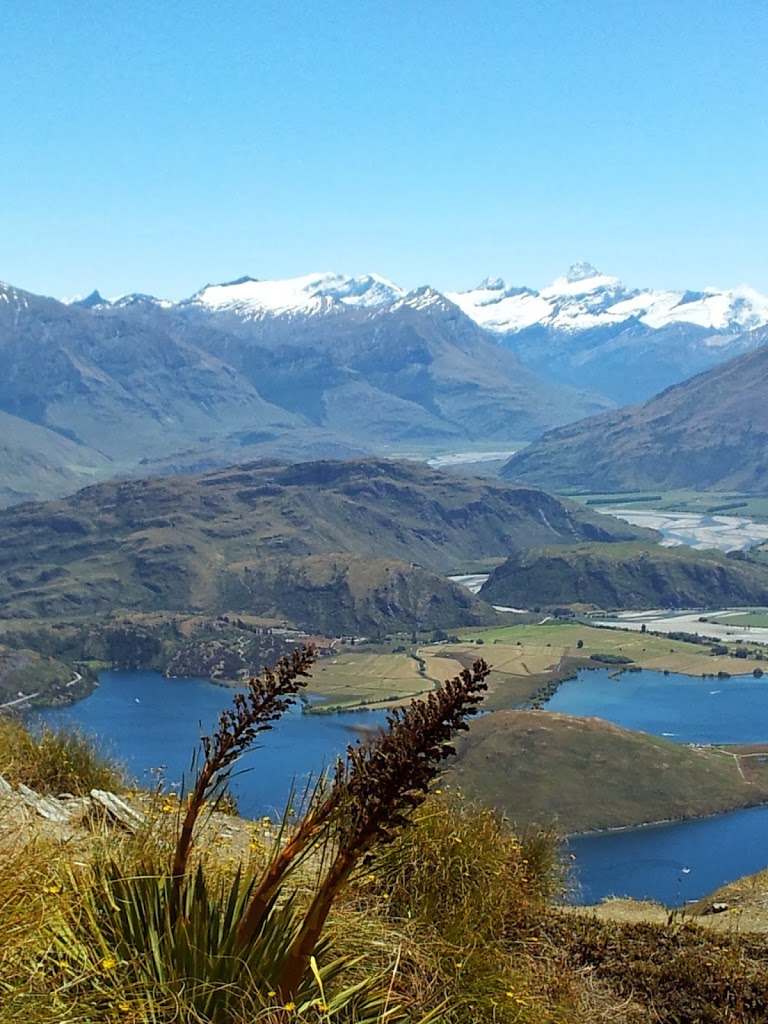 Looking NW into Mt Aspiring NP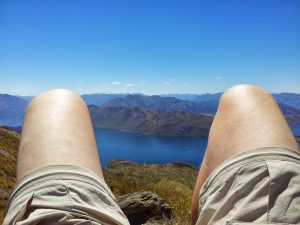 Happy, happy knees…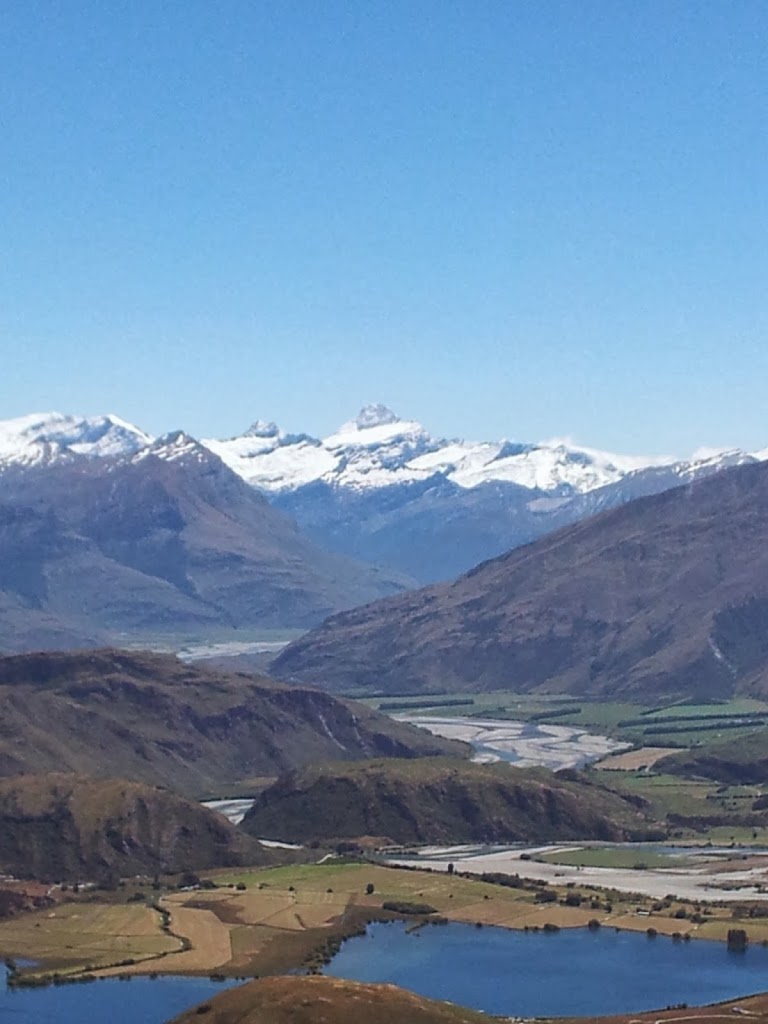 Mt. Aspiring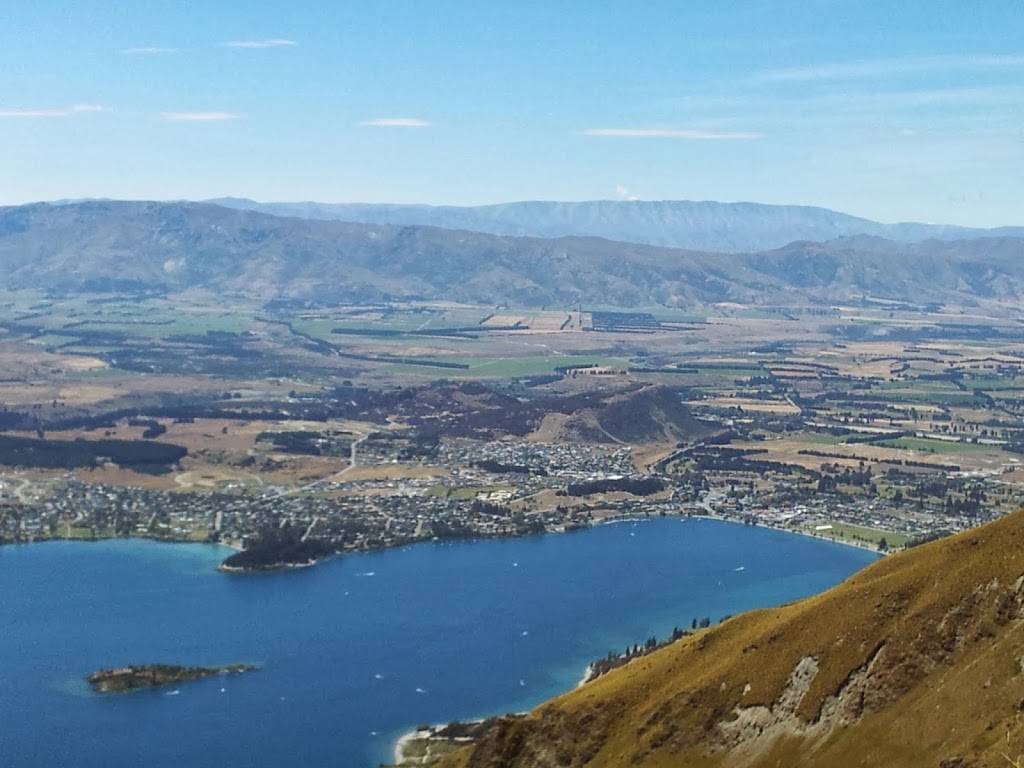 Wanaka town below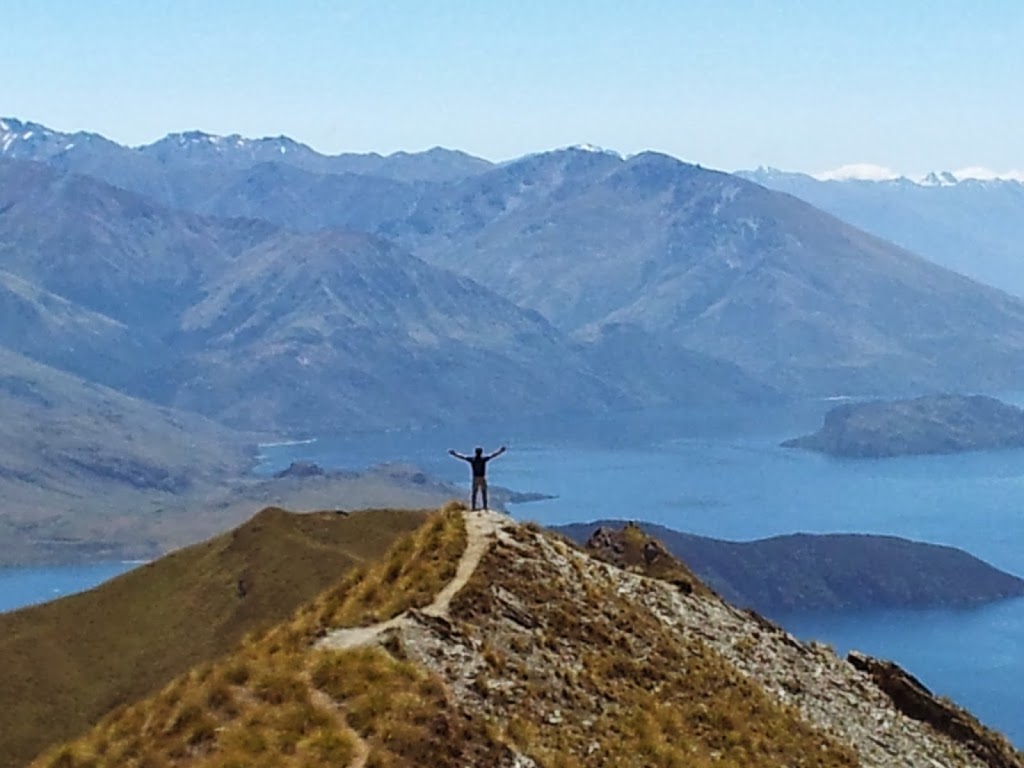 "The earth makes music for those who listen…." Shhh….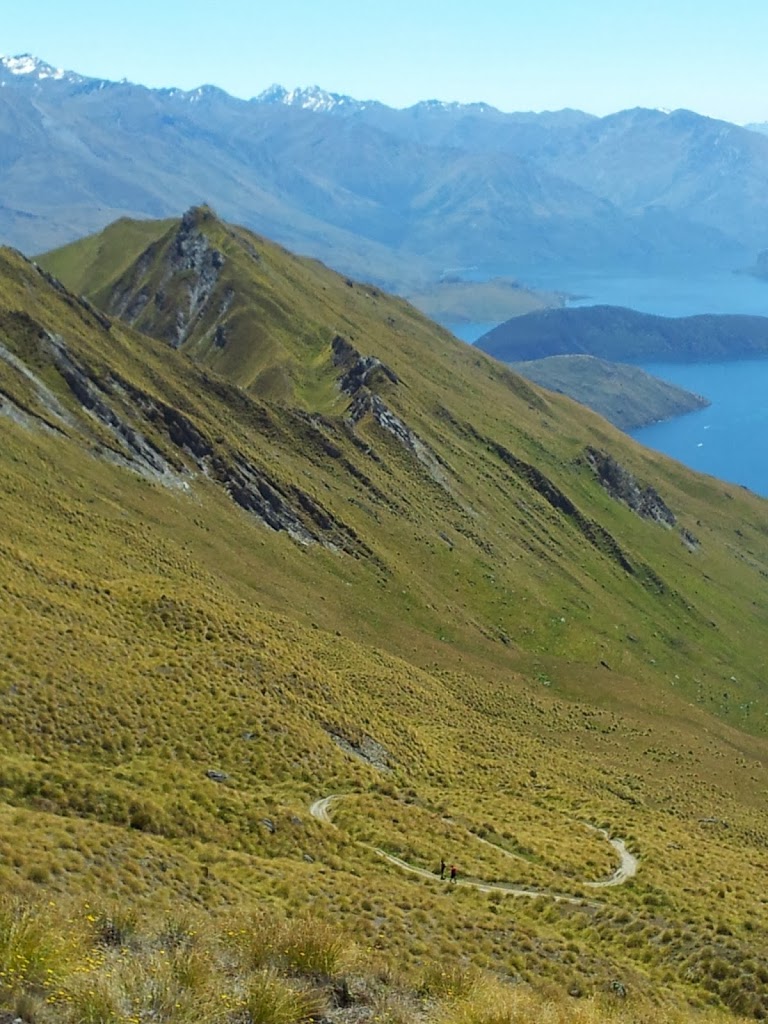 The road home…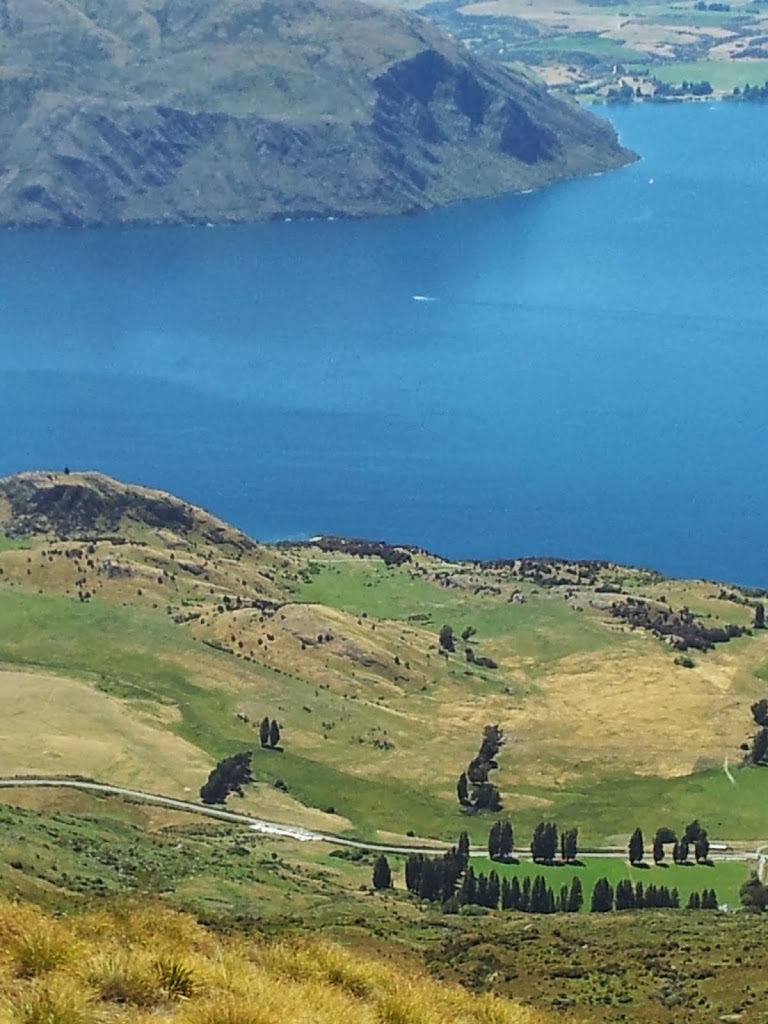 The parking lot….tiny…tiny….tiny…
Leveling out, finally…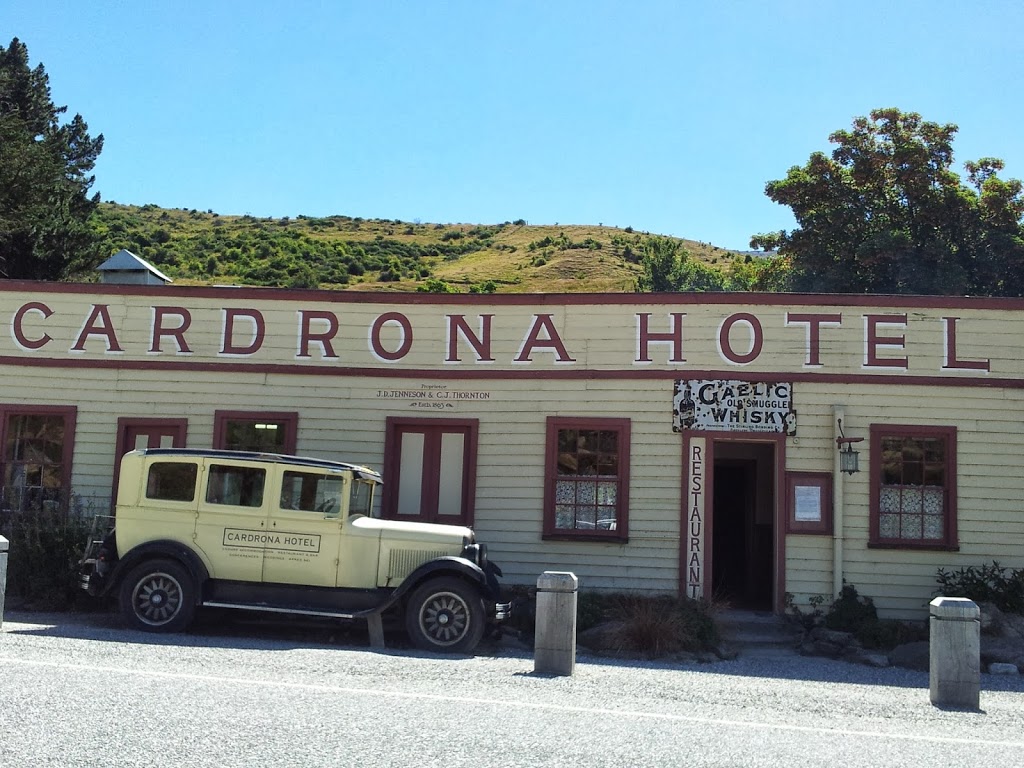 A NZ icon, on the high road to Queenstown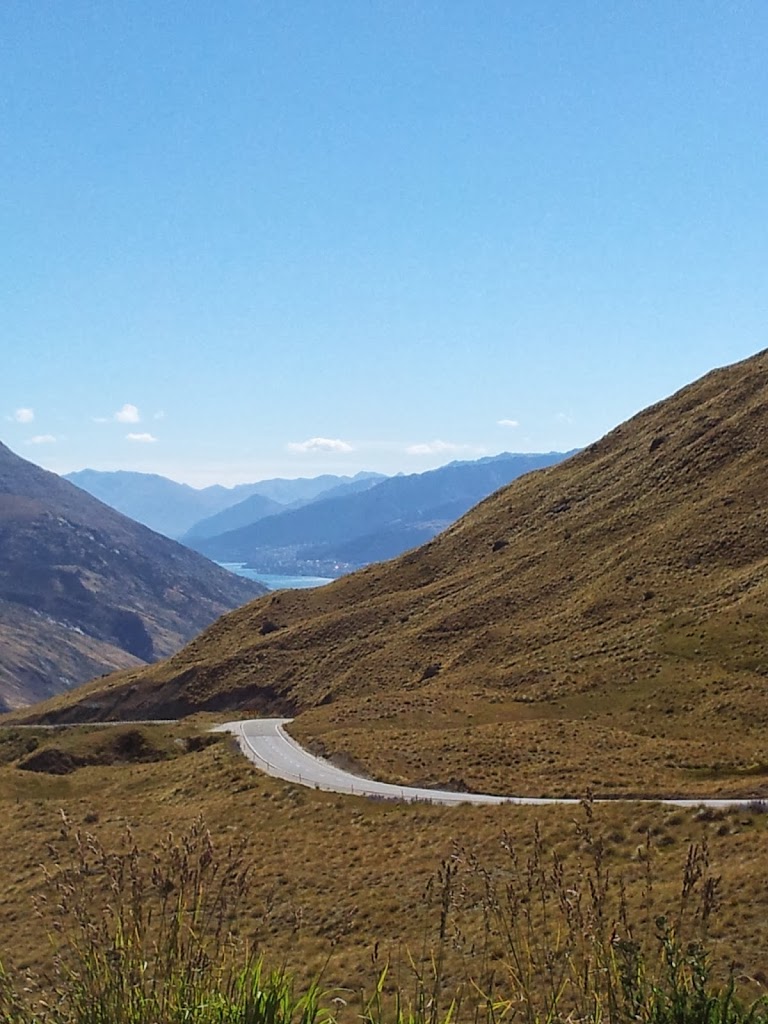 High road to Queenstown, see it off in the distance?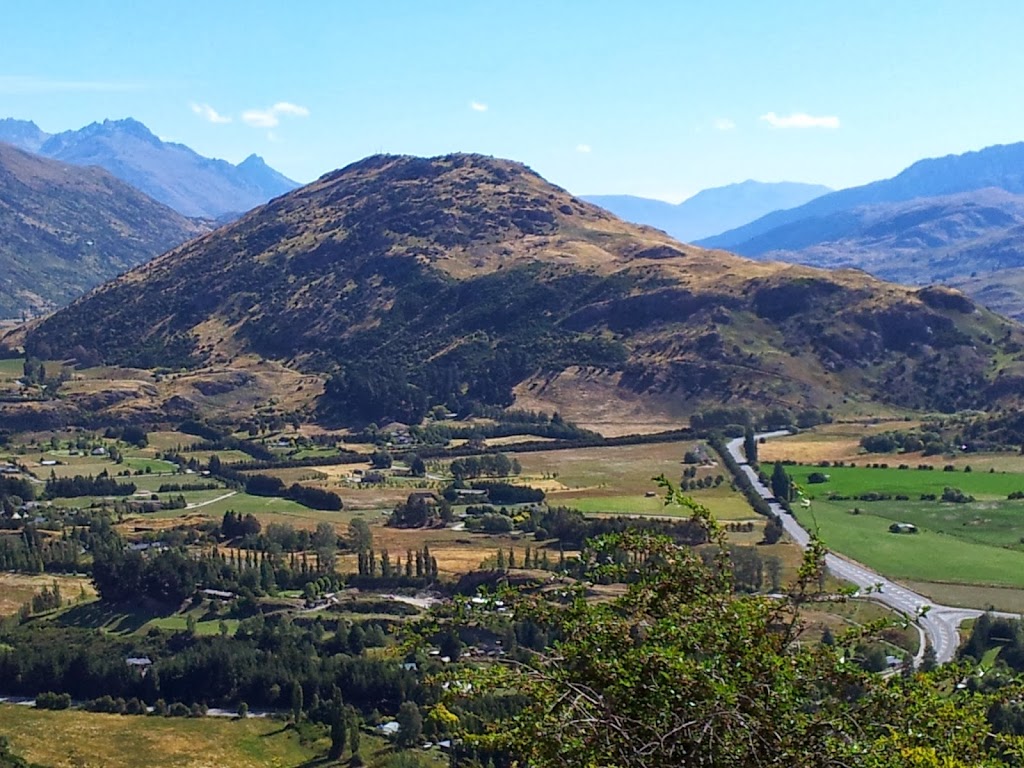 Gibbston Valley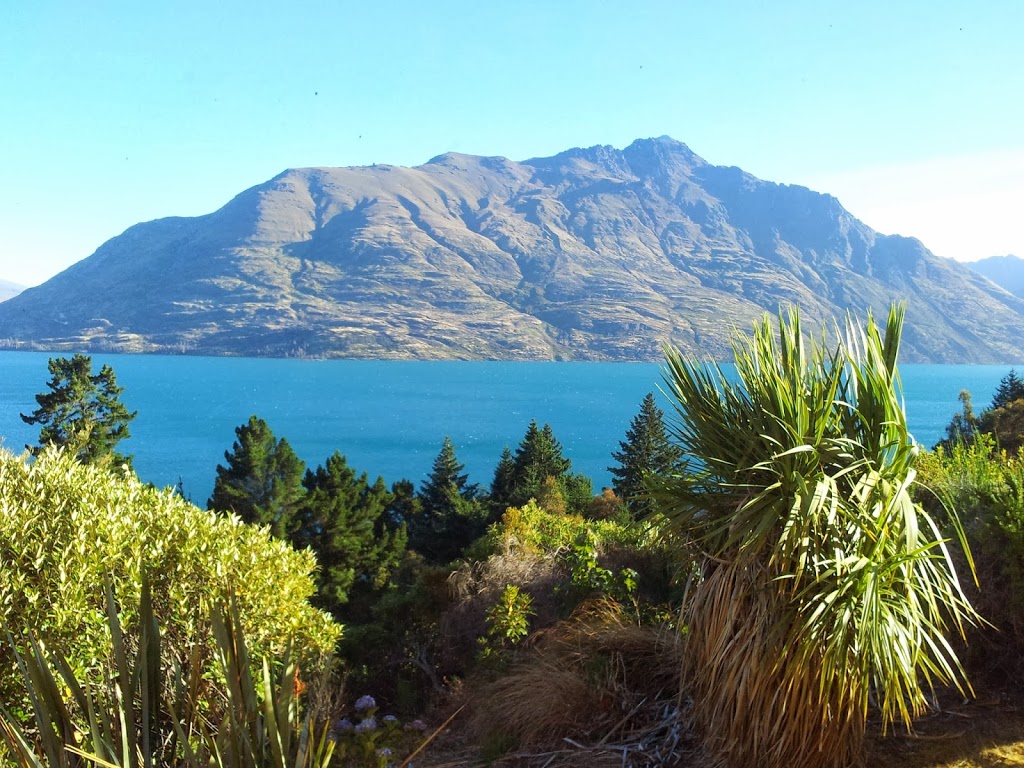 Lake Wakatipu and Walter Peak, Queenstown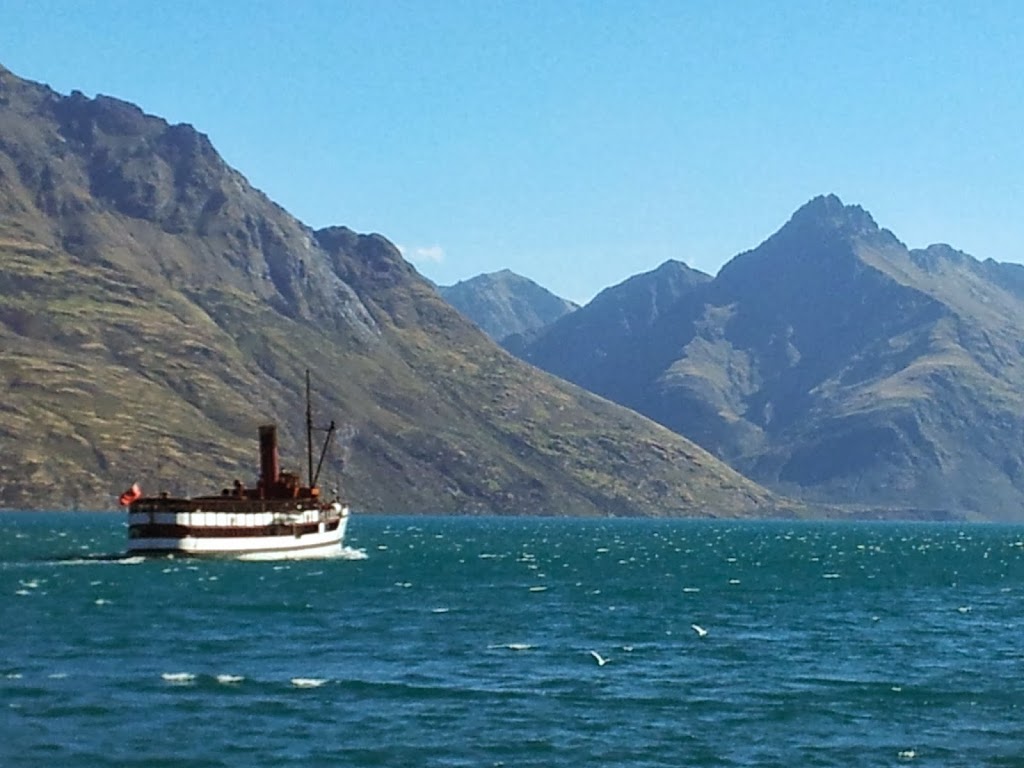 TSS Earnslaw, a 1912 steam-powered lake steamer. The last of it's kind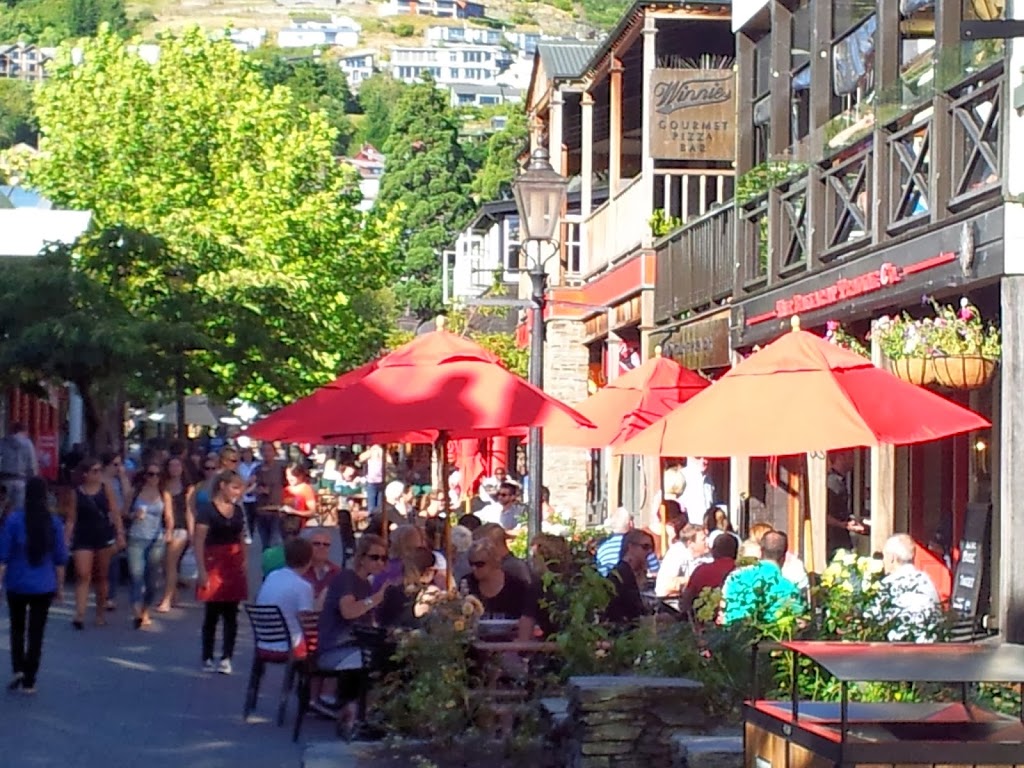 Busy, groovy, outdoorsy QTown
Queenstown is the outdoor adventure capitol of NZ, and the birthplace of bungy jumping. There are a million ways to break a sweat and spend a buck in this town. Nice to visit, but I was here for a very specific purpose; as the link-up point for a five day, 35 mile hike on the Milford Track with Ultimate Hikes NZ. After spending the afternoon exploring the compact downtown, we had a pre-trip orientation at their headquarters, then off to bed for an early morning departure for Lake Te Anau and wild places beyond. The Milford Track will be the sole subject of "DDU Does NZ", Part 2. I think you'll find it to be quite a worthy adventure and perhaps motivating to start planning your own hiking adventure. Safe travels and happy trails, until then! Your DDU….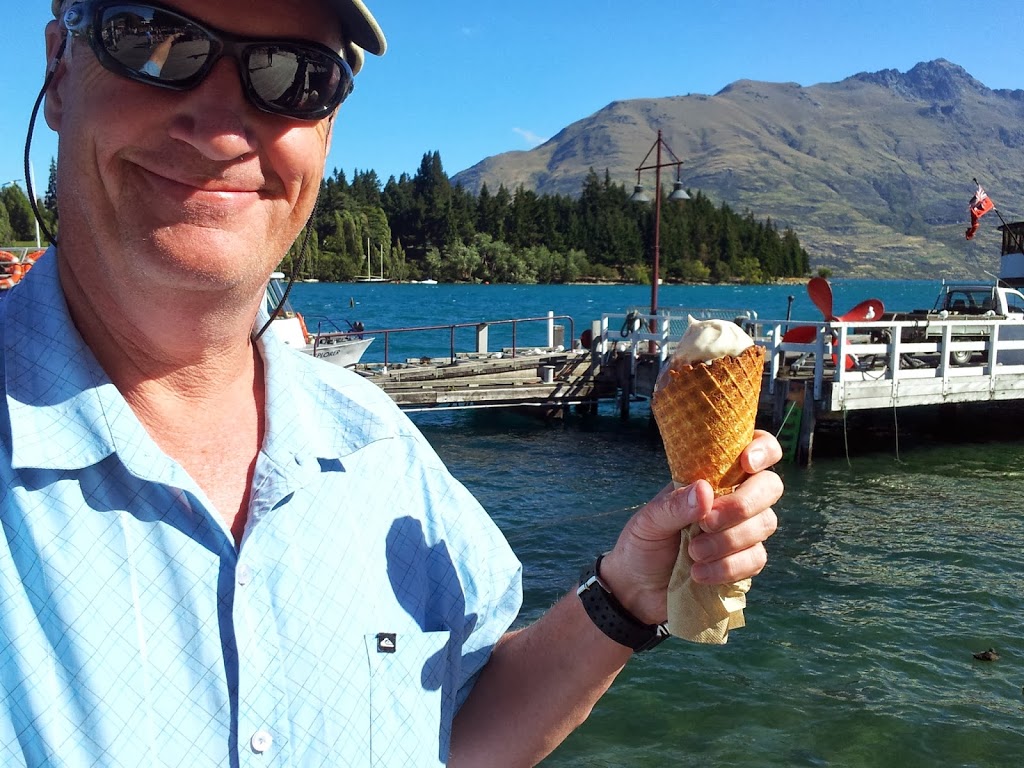 Calorie loading before the Milford Track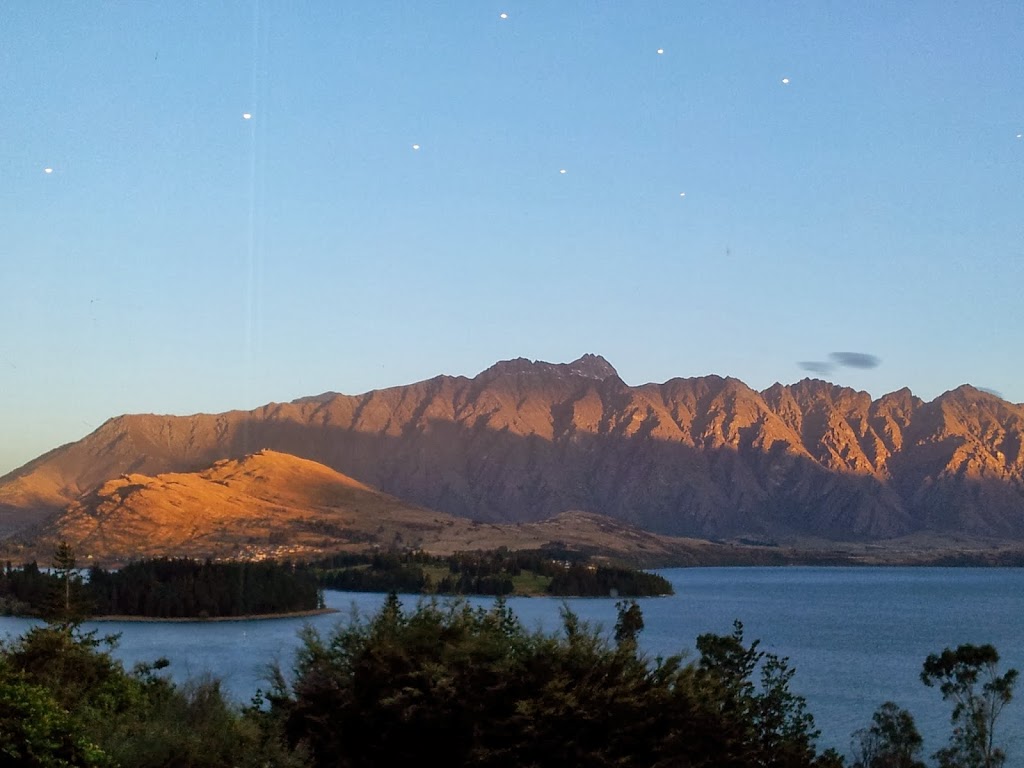 Hotel sunset over Lake Wakatipu and the Remarkables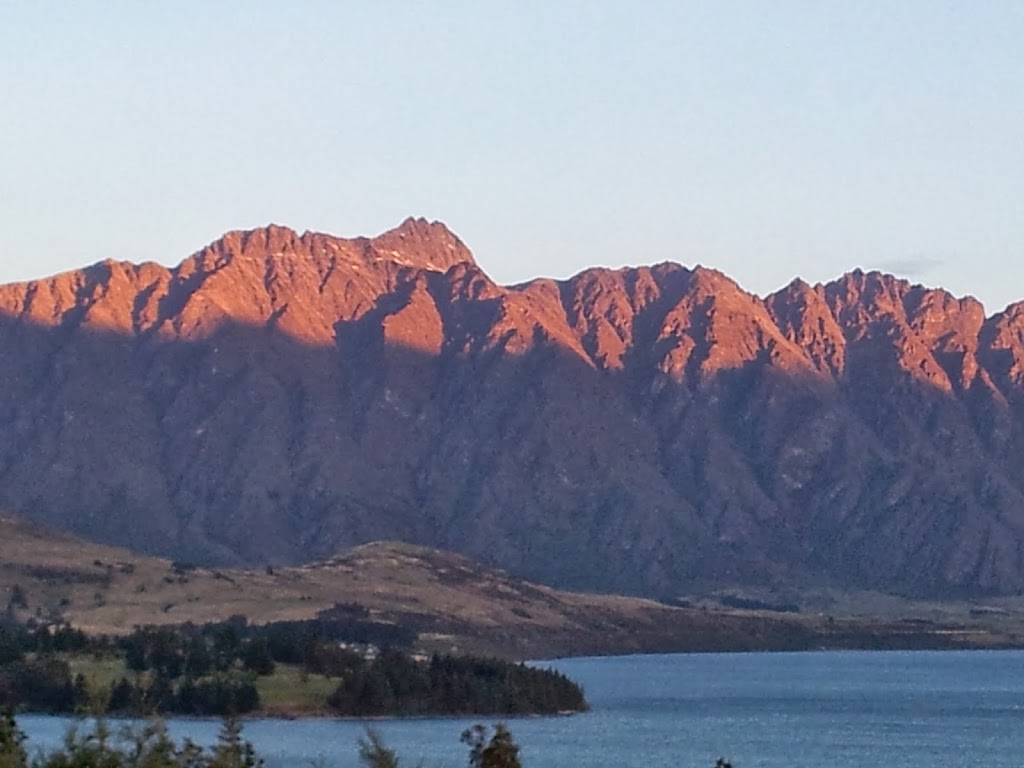 Well-named…..Remarkable!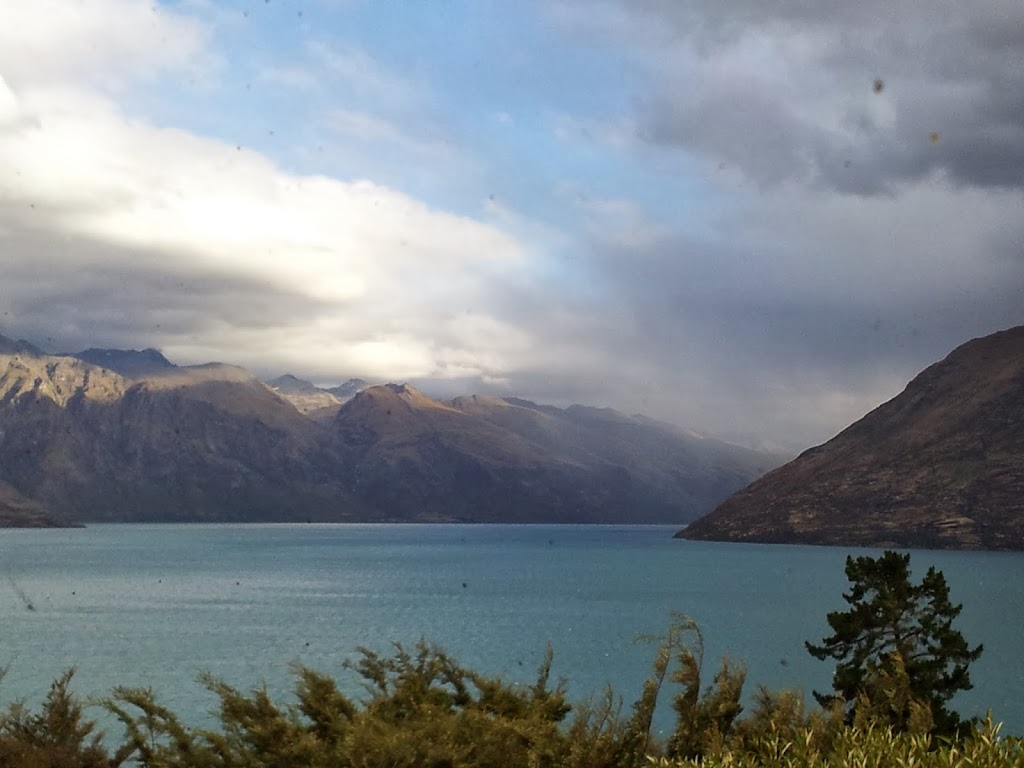 Morning storm brewing….?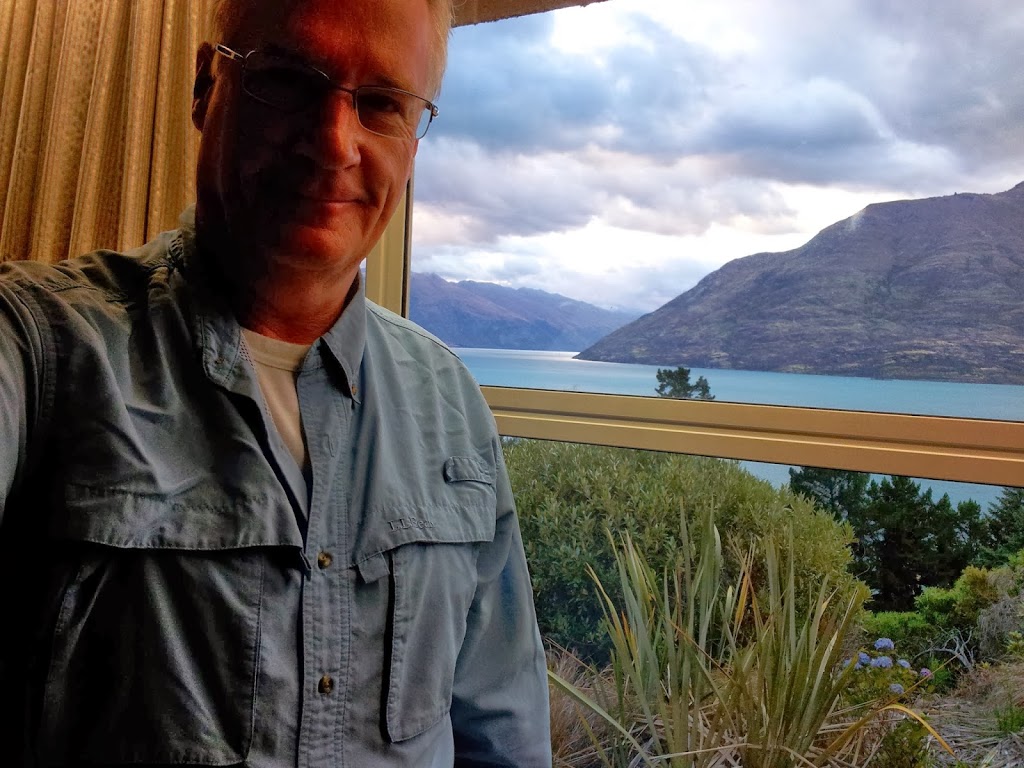 All set to go…….morning pick-up.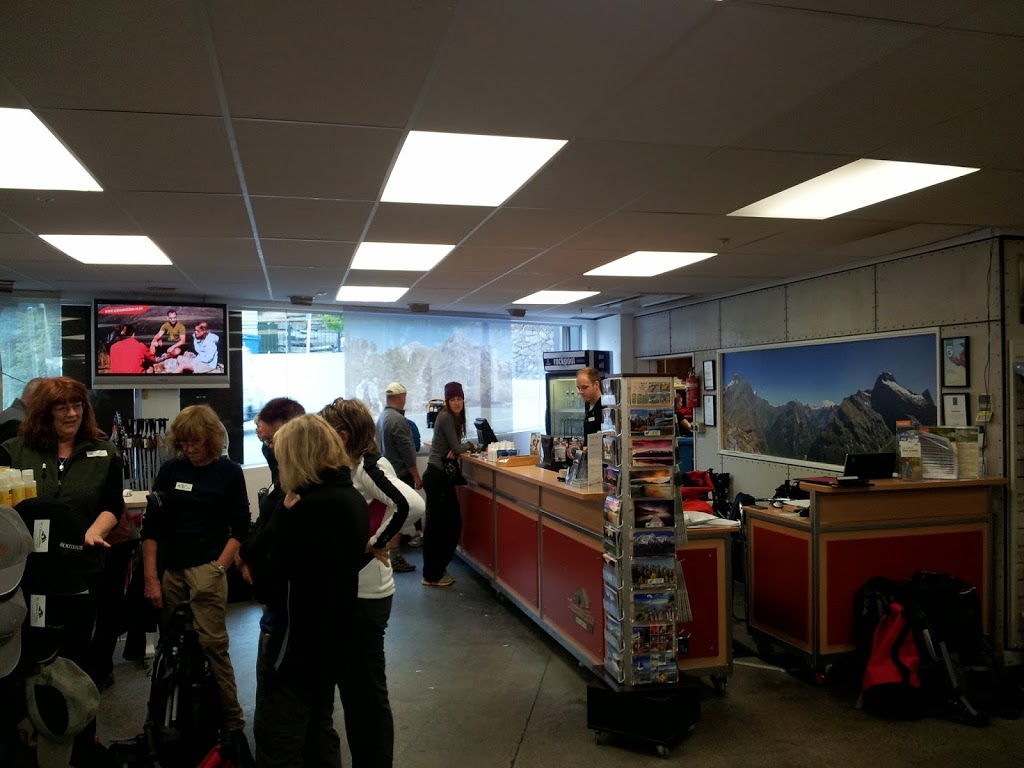 Ultimate Hikes last minute preps and meeting the crew…..
Stay tuned for the next, riveting installment…Will they make it out alive….? With how many blisters…? Cannibalism in the wilds of NZ…? We'll see…. Thanks for traveling along, ddu